BUENOS AIRES, Argentina -- Families of the crew of an Argentine submarine that went missing in November chained themselves to the gates of the presidential palace in Buenos Aires in the hope of forcing the government to resume the search and investigate what happened to the ARA San Juan.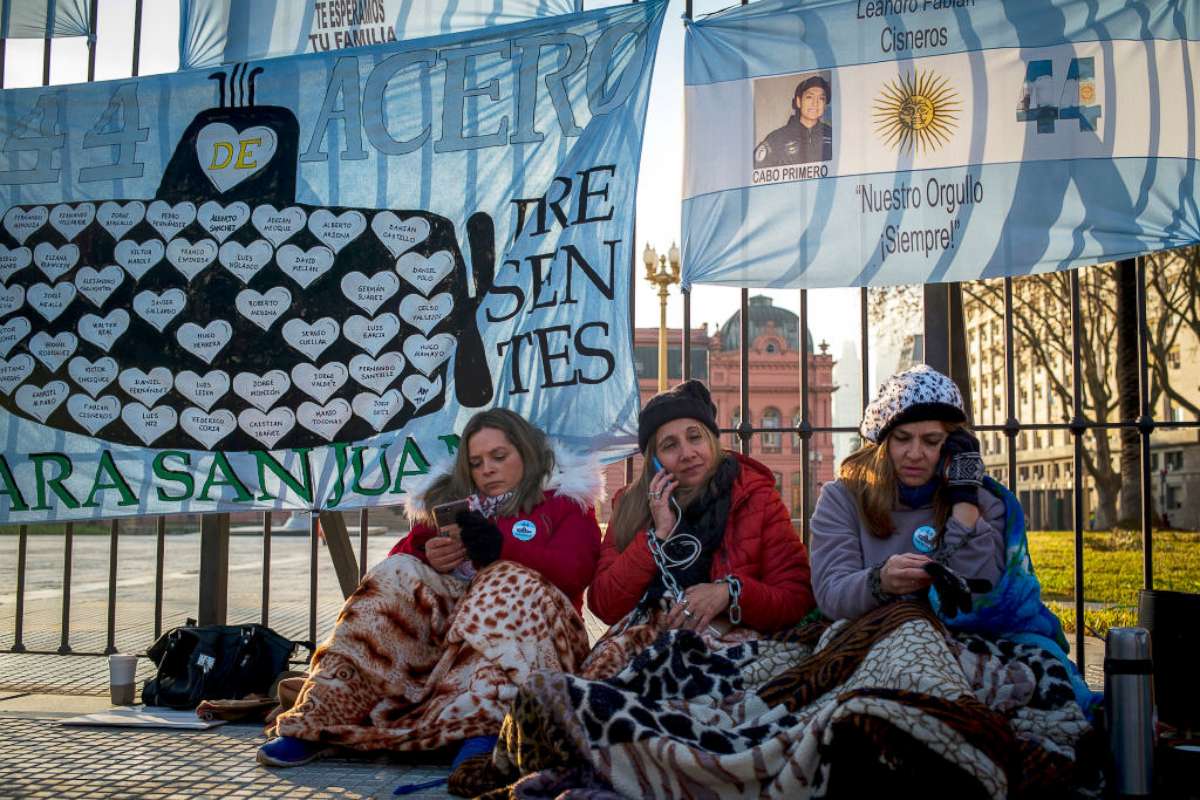 "It's been almost eight months of waiting for action from the government and the naval authorities," said Marcela Moyano, whose husband, Hernan Rodriguez, is among the missing, as she camped out in front of the government palace on a chilly winter morning, a heavy set of chains looped around the high fence. "And we will stay here, we won't move until the government resolves this situation and the search can finally begin."
Allegedly on a secret mission in the South Atlantic Ocean's depths with a crew of 44, the San Juan's last contact with naval authorities was on November 15, 2017. A massive search effort involving resources from more than 20 countries failed to find any trace of the submarine before that search was finally scuttled in mid-December.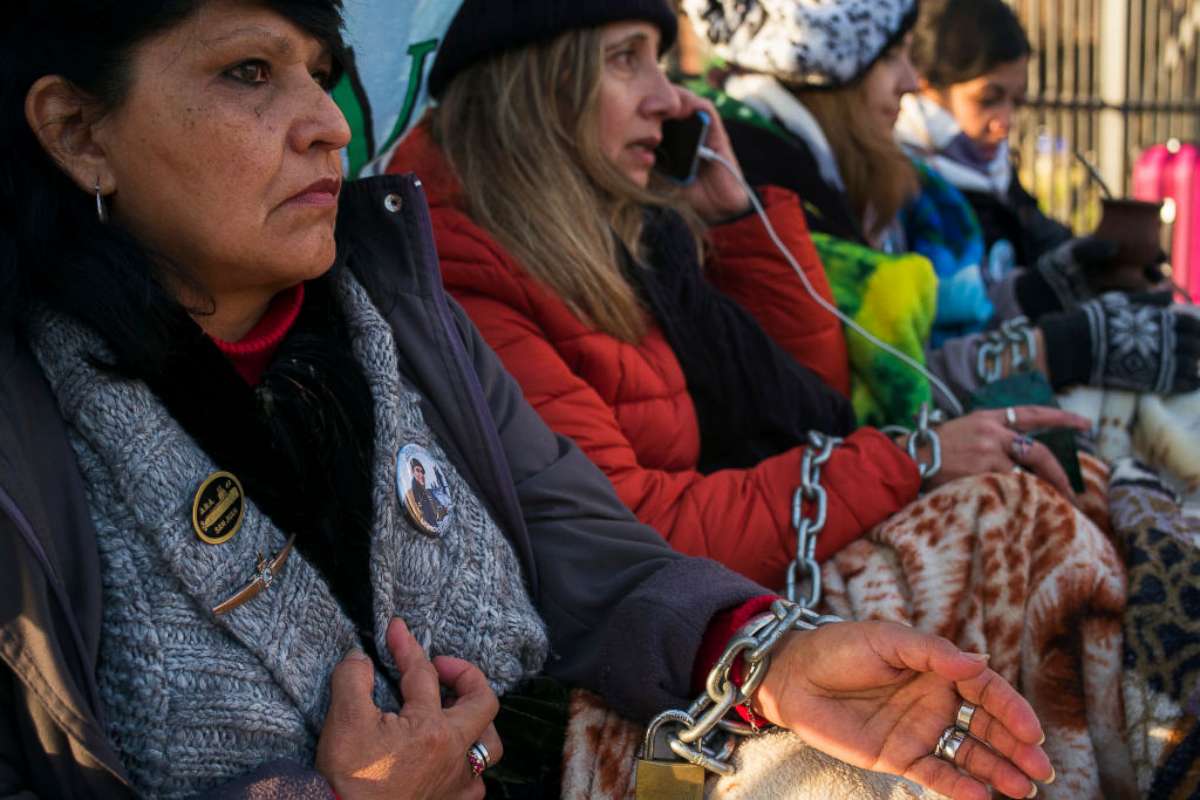 "We want answers to what happened to our loved ones," Luis Tagliapietra, father of missing crew member Alejandro Tagliapietra, told ABC News on Friday morning. Tagliapietra is acting as the spokesperson for the group of families. "The government promised to award a contract to a specialized marine electronics company as part of a bid process. That was back in mid-April. Nothing has happened since."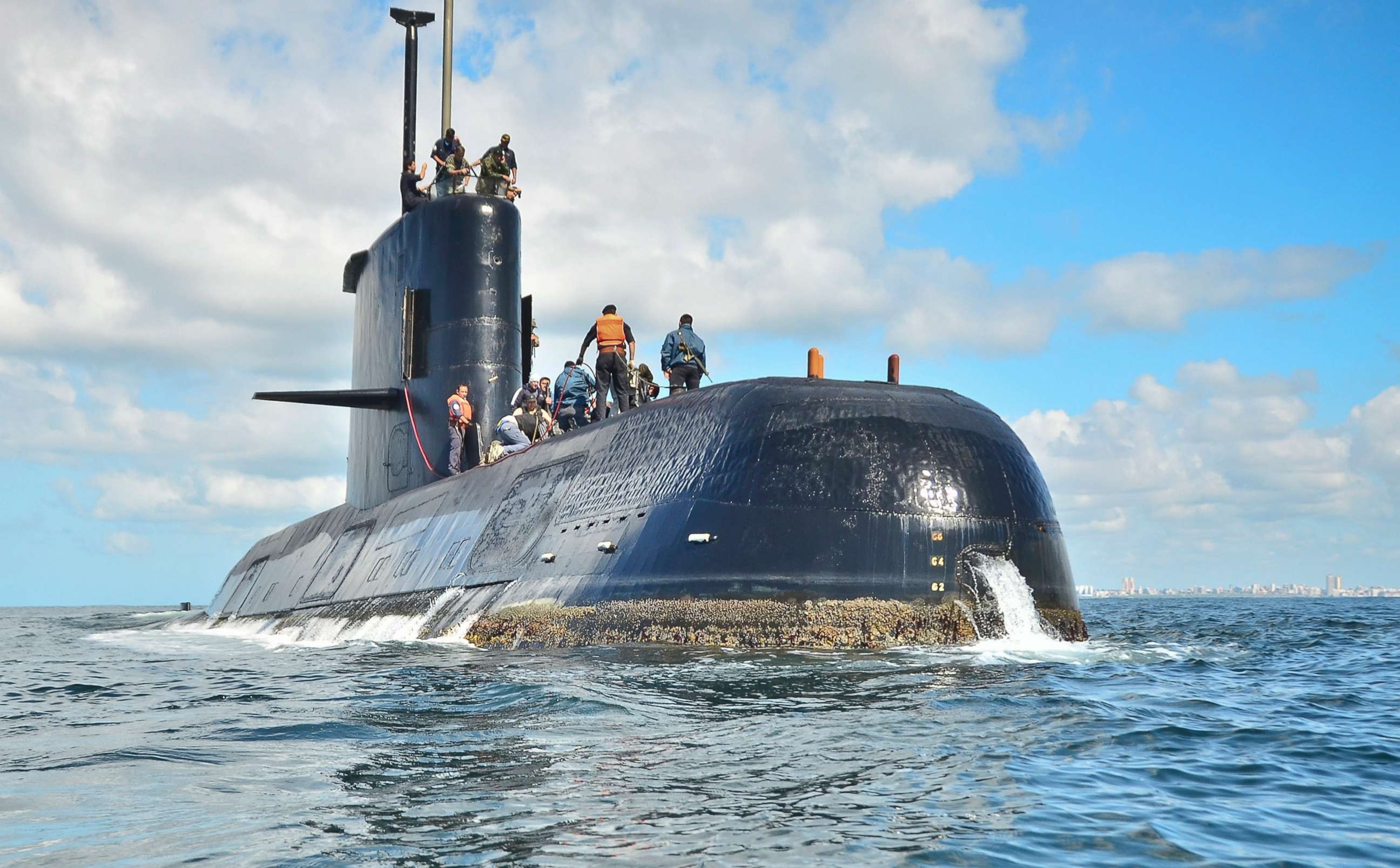 The government overturned the bid and awarded a direct contract to a Spanish company on June 1. However, several number of the eight other bidders, including three U.S. firms, challenged that process and the start of the search has been newly delayed.
For the families, as they began their third day in the chained protest, to cut through the red tape and the delays is the only way they can find peace.
"We had a meeting earlier today with the defense minister and he told us no decision will be reached until next week," said Moyano. "Well, we told him that we will camp out here through the weekend. Everybody in Argentina is preparing for the World Cup match on Saturday. We have other things on our mind, finding our loved ones. So we informed the minister we'll be right here in the plaza. Waiting!"
The defense minister, Oscar Aguad, did not respond Friday to a call seeking comment.