A 14-month probe into the actions of the Aurora Police Department in Colorado following the death of Elijah McClain found the department "has a pattern and practice of violating state and federal law through racially biased policing, using excessive force, and failing to record legally required information when interacting with the community," Colorado Attorney General Phil Weiser said Wednesday.
Investigators found that Aurora Police have used force against people of color almost two and a half times more than against white people based on their relative percentage of the population, according to the attorney general's report.
The report, which was conducted in response to the 2019 death of Elijah McClain, also found Aurora Police arrested people of color "1.3 times more than whites based on population percentage alone."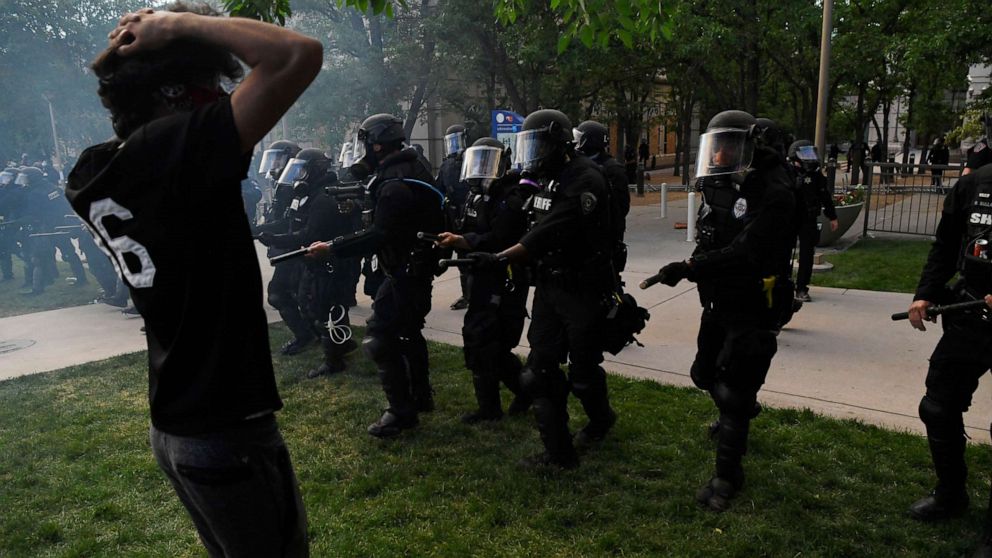 "That multiplier was even greater for Black community members, who were arrested over two times more than whites," the attorney general's office said in a statement.
The Aurora Police Department said it will work with the AG to determine the best steps forward.
"Today is incredibly difficult for not only the Aurora community but this agency. We acknowledge there are changes to be made," Police Chief Vanessa Wilson said in a statement to ABC News. "We will not broad brush this agency or discount the professionalism and integrity that individual officers bring to our community every day.
"I am proud to say the Aurora Police Department began the implementation of many changes over the last 21 months, while this and other investigations were ongoing. Those changes have improved overall policing, de-escalation training, community outreach and engagement," Wilson said.
McClain, 23, was walking home when officers apprehended him in response to a 911 call of a suspicious person. McClain, who was wearing a ski mask at the time because, according to his family, he had anemia, told officers "I have a right to go where I am going," according to body camera footage of the incident.
The officers grabbed McClain and placed him in a carotid chokehold, according to investigators. McClain pleaded with them, saying he is non-violent, and can be heard in the body camera footage saying that he can't breathe.
When EMTs arrived at the scene, he was administered a shot of 500 milligrams of ketamine and was then loaded into an ambulance, where he had a heart attack, investigators said.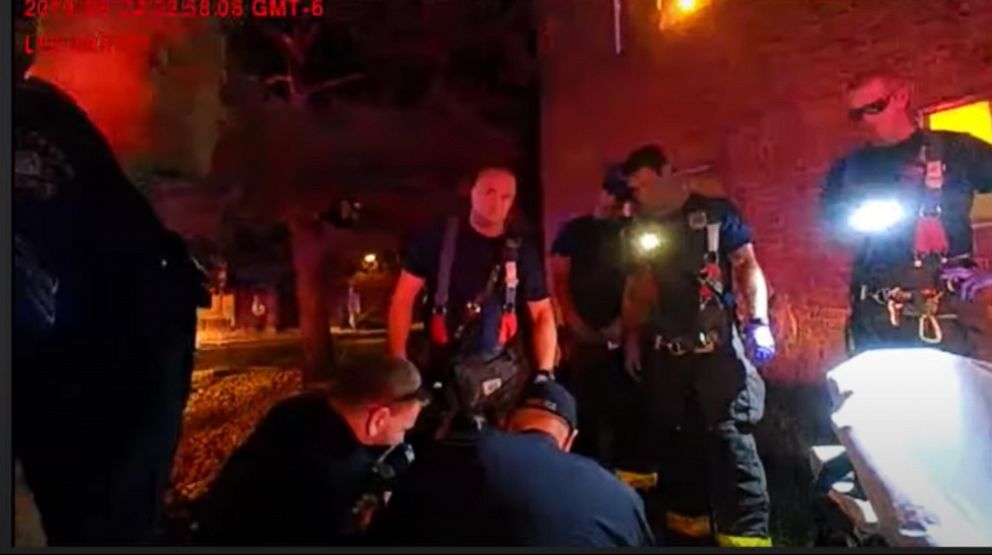 He was declared brain dead at the hospital, and he died a few days later.
Officers Randy Roedema, Nathan Woodyard and Jason Rosenblatt and fire department paramedic Jeremy Cooper and Lt. Peter Cichuniec were indicted earlier this month on 32 criminal counts, including manslaughter and criminally negligent homicide.
The Aurora Police Association Board of Directors contended in a statement that the officers weren't responsible for McClain's death. "The hysterical overreaction to this case has severely damaged the police department," it said.
McClain's death sparked protests throughout the city last year, some of which led to conflicts between protesters and the police.
Lawmakers cited McClain's death and other incidents of police misconduct when passing several reform bills last year, including one that authorizes the attorney general "to investigate any governmental agency for engaging in a pattern or practice of conduct that violates state or federal constitutions or laws."
Weiser's investigation also revealed a lack of diversity among the force.
Records indicate 1.1% of Black applicants -- roughly five out of 454 -- who met the minimum qualifications of the department were offered a job. Meanwhile, 4.2% of white applicants who met the same qualifications -- roughly 119 out of 2,809 -- were offered a job, according to police records.
"This level of racial winnowing can be observed at every step of the process, suggesting bias in Aurora's recruitment and hiring process," the attorney general's office said.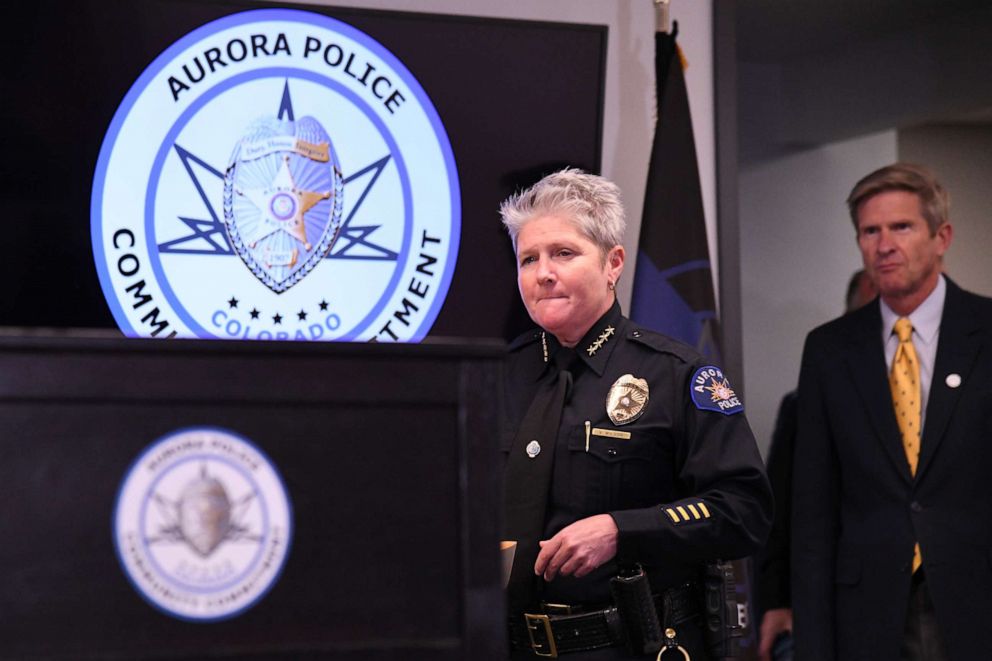 The probe also examined the Aurora Fire Department's use of ketamine between January 2019 to June 2020. The department suspended use of the drug on Sept. 14, 2020.
The investigation found that in "more than half the incidents, paramedics failed to follow ketamine monitoring protocols and administered ketamine at doses above the maximum allowable dose for the reported weight of the subject."
The attorney general report said he highly recommends the city of Aurora enter a consent decree with the department to require changes to training, policies and record-keeping. The Colorado Department of Law and the city will have 60 days to find an agreement on a consent decree.
Aurora Mayor Mike Coffman's office didn't immediately return messages for comment.
"Over the coming weeks, we look forward to working with Aurora and other stakeholders to create a consent decree that ensures these requirements are implemented promptly. We are encouraged by the city of Aurora's interest in working with us to do so," Weiser said in a statement.