The orca whale who first made waves recently for carrying her dead calf for days after the calf died is apparently still doing it, according to a researcher.
Taylor Shedd, a Soundwatch researcher who works to make sure that private boats follow state and federal law in order to protect whales, started his mission to find the whale at 2 p.m. on Tuesday. After five hours of searching, he spotted the J35 whale at British Columbia's Southern Gulf Islands as the whale was traveling with her family around her. Shedd noted when they left around 8:30 p.m. she was still carrying her dead calf and was doing the same on Wednesday, for a ninth day, when they went back on the water.
"J35 still carrying her dead calf for a ninth day," Shedd told ABC News. "The calf she is carrying is clearly decomposing and starting to lose its rigid form."
The calf, which survived for about half an hour, was the first offspring among 75 southern resident killer whales on the West Coast in three years, according to Ken Balcomb, founder of the Center for Whale Research. A shortage of food leaves females unable to deliver healthy offspring, Balcomb noted.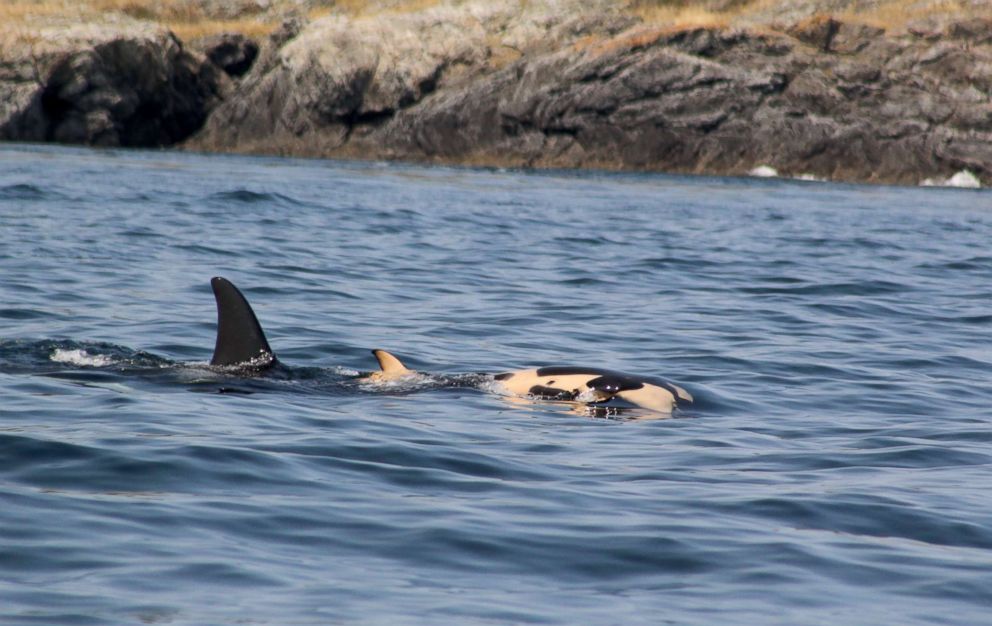 Balcomb told ABC News last week that he spotted the grieving whale, a 30-year-old J35, on the morning of July 24 in waters off the coast of Victoria, British Columbia.
It's been at least 200 miles that J35 has been swimming as of the evening of July 31, and she has gone back to where her calf was born sometimes pushing the calf with her nose, on top of her head and sometimes carrying it in her mouth, according to Shedd who's still following the whale.
"She traveled around every single day for the past eight days," Shedd said.
"It's extremely sad. I can't even begin to imagine what she must be going through, you know, to lose her calf and then to still feel, you know, so emotional and so sad about it, still carrying around [her calf] for over a week now," he said. "It must be very horrible."
Even though J35 is grieving and mourning her dead calf, the researchers said it's a positive sign that the whale is still swimming which is a sign of good health.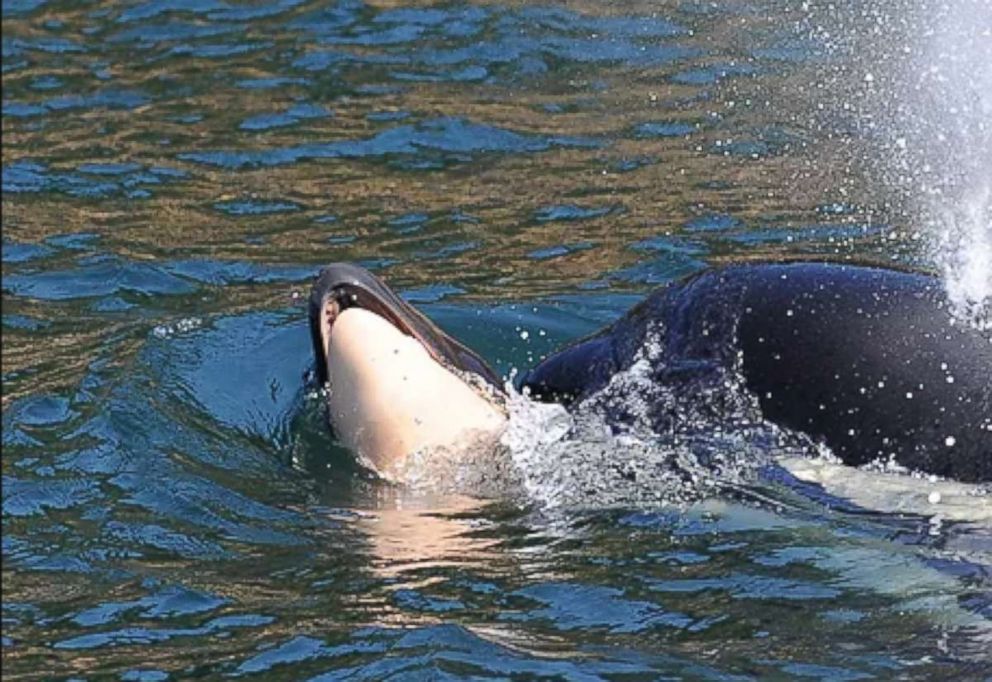 "I'm kind of relieved every day that we see her, J35, just knowing that she's OK. She's still around and healthy and swimming," Shedd said. "But then when we see the calf, it's just the wave of sorrow washes over us because it is extremely sad to see her."
Researchers believe that whales grieve over their calves because they have a strong bond with their young.
"It is a grieving process," Shedd said. "We know that these whales are very sociable, and they are very emotional. [A] calf never leaves mom's side."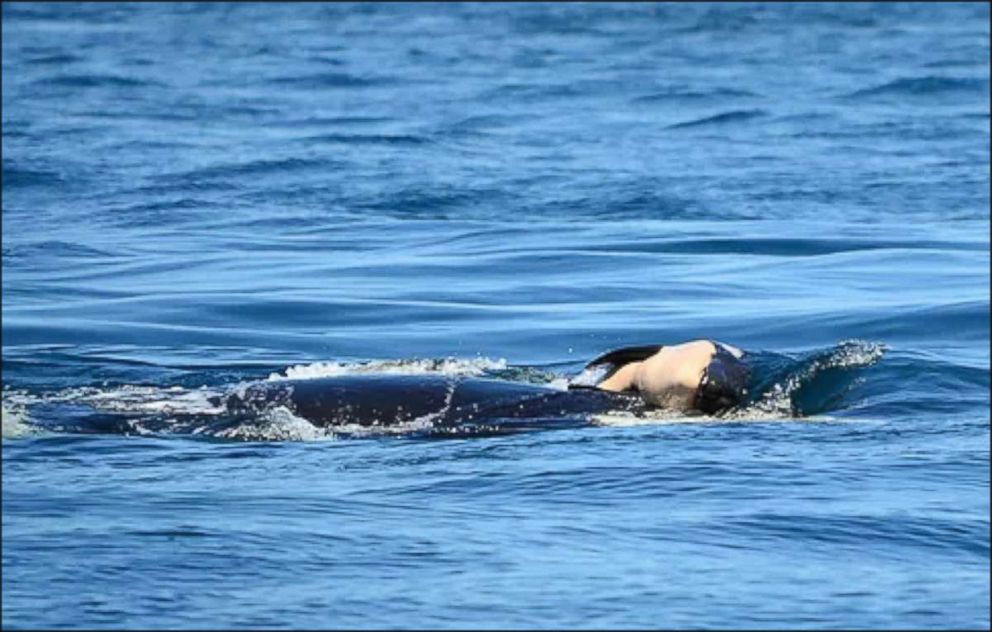 "We are going to keep following J35 as long as she's carrying to just monitor her health, make sure that she's OK," Shedd said.
Soundwatch is watching the whale from at least 200 yards to make sure that they are not adding more stress or risk to the grieving whale, according to Shedd.
"The southern residence has carried stillborn and dead calf before, but not for this long that we know of," Michael Weiss of the University of Exeter, who has been working with the Center for Whale Research, told ABC News.
"As far as we know this is the longest that they have carried a calf," Weiss said. "There's some emotion there that's driving this behavior and the closest thing would be grieved."
Weiss has already appealed the U.S. and the Canadian government to take serious and immediate action to protect killer whales.