— -- Real estate heir Robert Durst was charged with one count of first-degree murder with the special circumstances of murder of a witness, as well as lying in wait and gun use allegations, the Los Angeles County DA said today.
The charges, which carry the death penalty, are in connection with the 2000 murder of his friend, Susan Berman, in Los Angeles.
"Prosecutors have been working closely with the Los Angeles Police Department for the past two years investigating the cold case murder. Durst is charged with murdering Berman on or about Dec. 23, 2000. Her body was discovered in her Benedict Canyon home on Christmas Eve," the DA said in a statement.
Durst was arrested at a Marriott hotel in New Orleans over the weekend. Louisiana State Trooper Melissa Matey confirmed to ABC News tonight that an arrest warrant was issued for Durst and he was rebooked in the Orleans Parish Jail under two new charges: convicted felon in possession of a firearm, and possession of a weapon with a controlled dangerous substance, which was a small amount of marijuana.
The 71-year-old appeared before a judge earlier today in New Orleans for the extradition hearing, where his lawyers agreed to have him sent back to California.
Durst, who was chained and shackled at waist and feet, wore a orange jumpsuit and smiled for a bit as he looked around the courtroom. He had been kept in a glass holding booth before appearing before a judge.
"Let me just say that we came here to waive jurisdiction and to go back to California and to get it on," Durst's lawyer Dick DeGuerin said in front of the courthouse after the hearing was over.
"Bob Durst didn't kill Susan Berman--he's ready to end all the rumor and speculation and have a trial but we're frustrated because the local authorities are considering filing charges on him here and holding him here," DeGuerin said.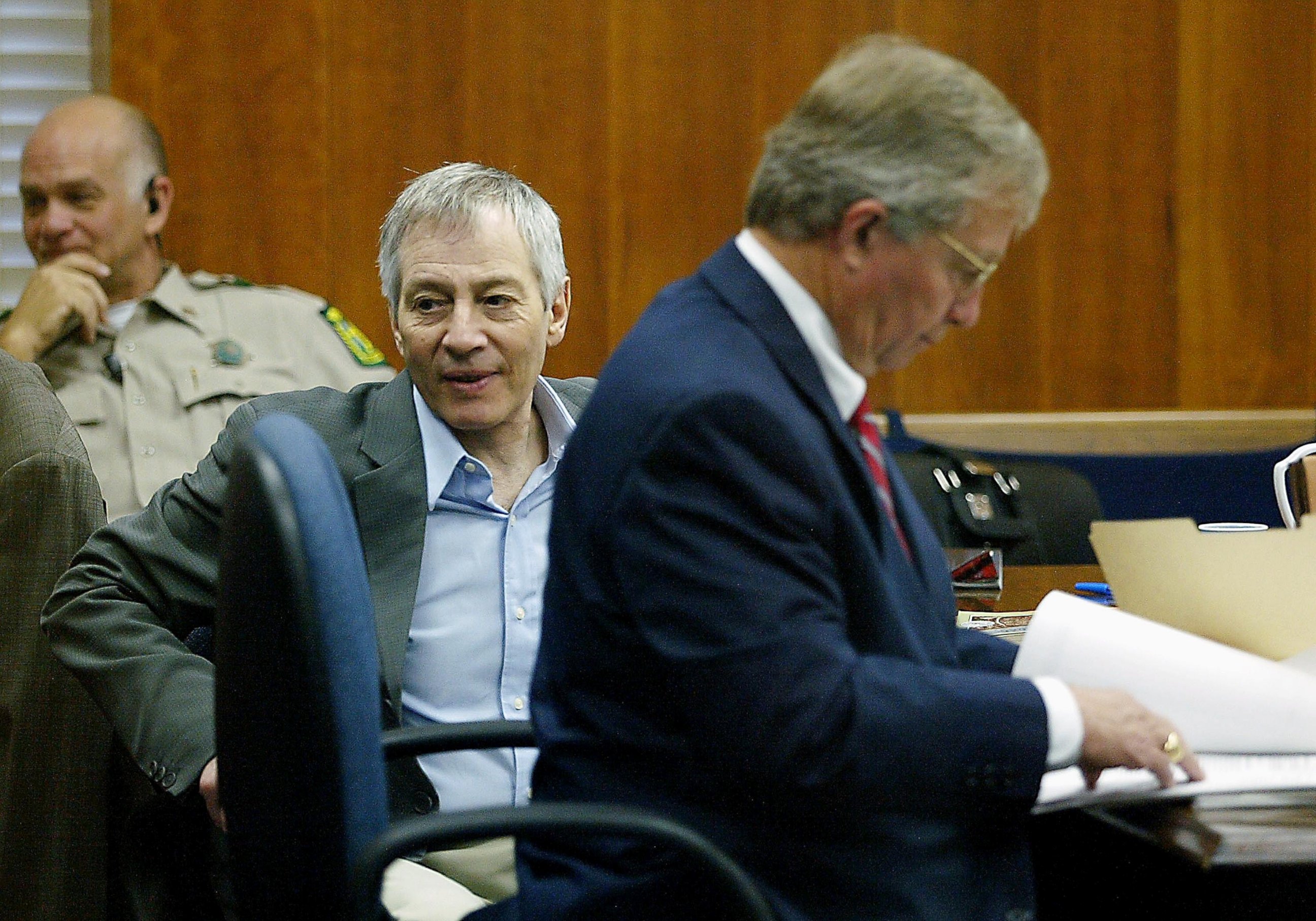 Durst, the son of a wealthy New York real estate family, was the subject of a HBO series detailing the disappearance of his wife Kathleen, the murder of his friend Susan Berman and the death of his neighbor Morris Black.
Durst was acquitted in 2003 of Black's murder, but was never charged in connection to Kathleen's disappearance or Berman's death.
Berman was scheduled to meet with investigators looking into Kathleen's 1982 disappearance when Berman was found shot in the back of the head in her Los Angeles home, investigators said.
Durst was arrested just before the finale of the HBO series where he was heard on a recording saying that he "killed them all."
Get real-time updates as this story unfolds. To start, just "star" this story in ABC News' phone app. Download ABC News for iPhone here or ABC News for Android here.