A storm system developing Monday morning will slowly move east bringing several rounds of severe weather through Oklahoma and Texas for the next several days. Additionally, it is increasing likely flash floods will threaten parts of the southern U.S. due to slow moving thunderstorms that develop with this system.
There is a slight risk for severe weather Monday from central Oklahoma to central Texas, including Oklahoma City and Wichita Falls. The threat includes damaging winds and large hail. While widespread tornadic activity is not expected, brief tornadoes cannot be ruled out.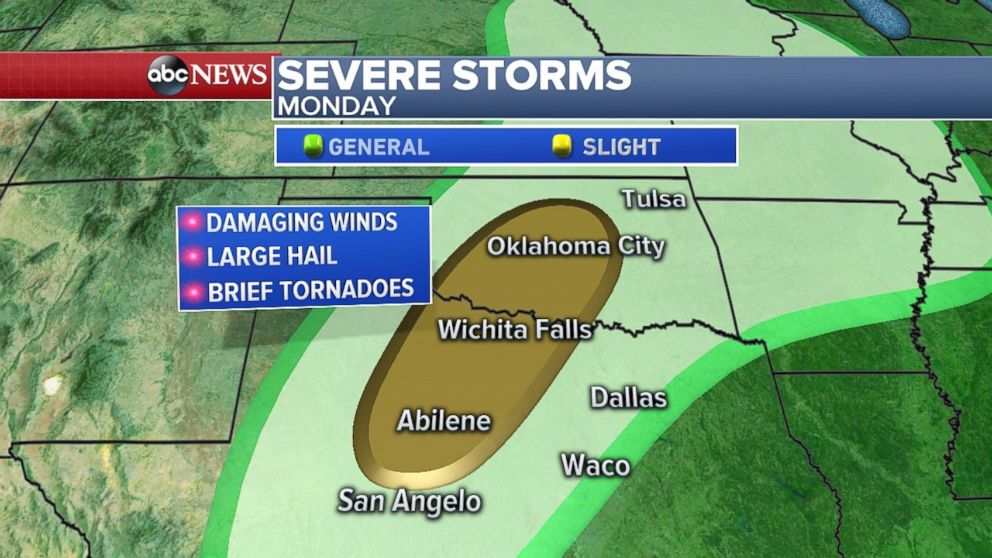 The threat will slide south and east on Tuesday toward the major cities in Texas in the I-35 corridor, including Dallas, Waco, Austin and San Antonio. The threat includes damaging winds, large hail and possible tornadoes. The severe threat is expected to linger in this region as we head toward Wednesday.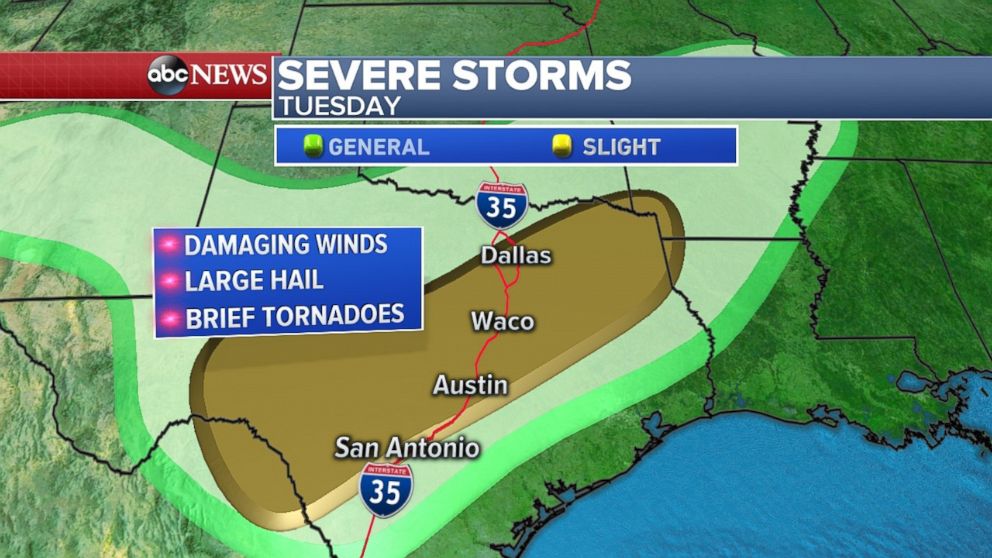 Ahead of the developing low pressure, numerous thunderstorms and rain showers will develop across the central U.S. The system will have trouble moving east due to a developing ridge of high pressure on the East Coast.
As a result, thunderstorms that do develop will be slow moving and produce high rainfall amounts. There is an increasing likelihood of flash flooding and river flooding over the next several days from Texas to Illinois.
A flood watch has already been issued for northeast Oklahoma to central Illinois Monday morning. Nearly a month ago, parts of the central U.S., especially Arkansas, received incredible rainfall amounts -- locally over 1 foot. There are still some flood warnings for rivers in Louisiana, Mississippi and Arkansas due to rivers still running high. With year-to-date precipitation in this region roughly one to two times the average, the threshold for flooding remains rather low.
Locally, 4 to 6 inches of rain is expected in parts of Louisiana, Arkansas and Mississippi through Friday.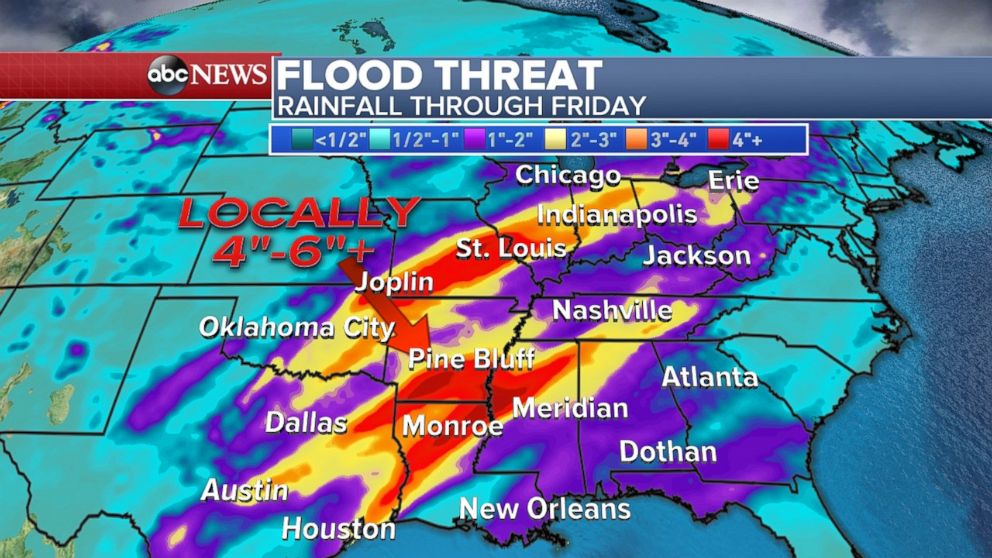 Signs of spring in the East
The storm system, combined with a developing ridge of high pressure in the East, will usher in some mild air to the eastern U.S. Temperatures will be about 10 degrees above average in the south-central U.S. on Tuesday.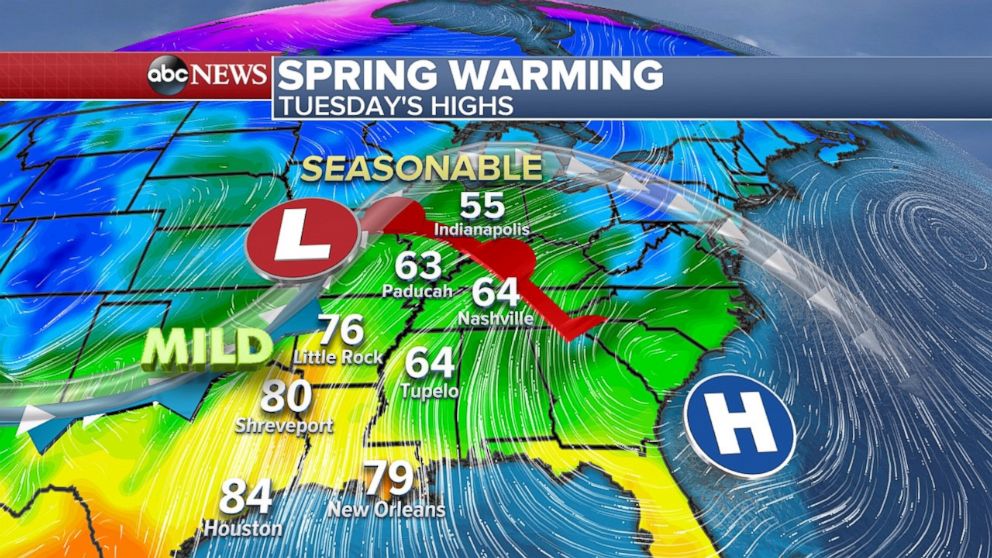 The mild air will slowly move east during the second half of the week. As a result, it will warm up nicely, with temperatures running at least 10 to 15 degrees above average in spots by Thursday.
This is the warmest air in weeks for the Northeast -- where temperatures are running around 1 to 2 degrees below average for the month of March. The last time it was 60 degrees in New York was March 1. However, it is worth noting that it was 78 degrees on Feb. 21 in New York City, so this warm up is welcome, but it isn't the first taste of spring this year for the big city.