— -- One passenger on the Royal Caribbean cruise ship that was rocked by hurricane-force winds said she was afraid for her life as the boat tipped side to side and she lay in bed shaking.
Guests on the Anthem of the Seas ship were asked to stay in their rooms Sunday as wind gusts topped 76 miles per hour and 40-foot waves battered the ship. No one was seriously injured.
The ship is sailing back to port in New Jersey in the wake of the turbulent weather off the coast of the Carolinas. The ship was originally sailing to the Bahamas.
Here's a first-hand account of the terror at sea told to ABC News today by Jessica Sheridan of Brooklyn, New York, who is on the ship with her husband and 20-month-old son.
When we initially left New Jersey we were told there was some "weather" ahead of us that we were going to try to go around. Needless to say that failed, so the captain decided to try to take the storm head on.
Around noon on Sunday the ride started getting really rocky. I had to go to my room because it was too rocky for me to stand up.
They were taping the merchandise in the ship's store onto the shelves because it was flying out. My husband took my son to the kids play room and a little boy was tipped over and sent flying across the room in a Little Tikes toy car.
Shortly after, around 2 or 3 p.m., an announcement was made that we were going through the storm and we should all go back to our cabins.
It was horrifying. The boat was tipping so much from side to side that you could hardly get out of bed. I was literally just lying in bed shaking and crying and trying to stay calm so I didn't scare my 20-month-old son. I was afraid for my life.
I was determined to "go off the grid" on this vacation but quickly decided to purchase Wi-Fi to contact my mother. I was afraid for my life. I don't think I've ever been as frightened as I was for those 12 hours in my whole life.
The captain gave updates but they were not reassuring at all. He basically turned the ship into the storm and decided to fight the wind and waves as the best course of action. Glasses were flying off our counters and smashing in the room.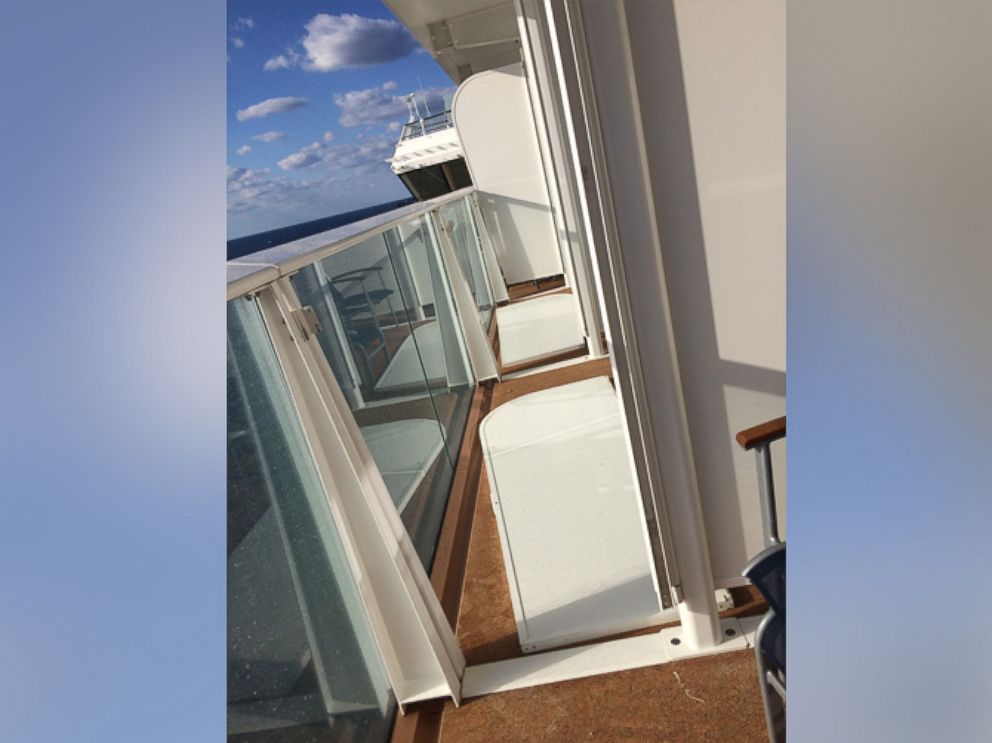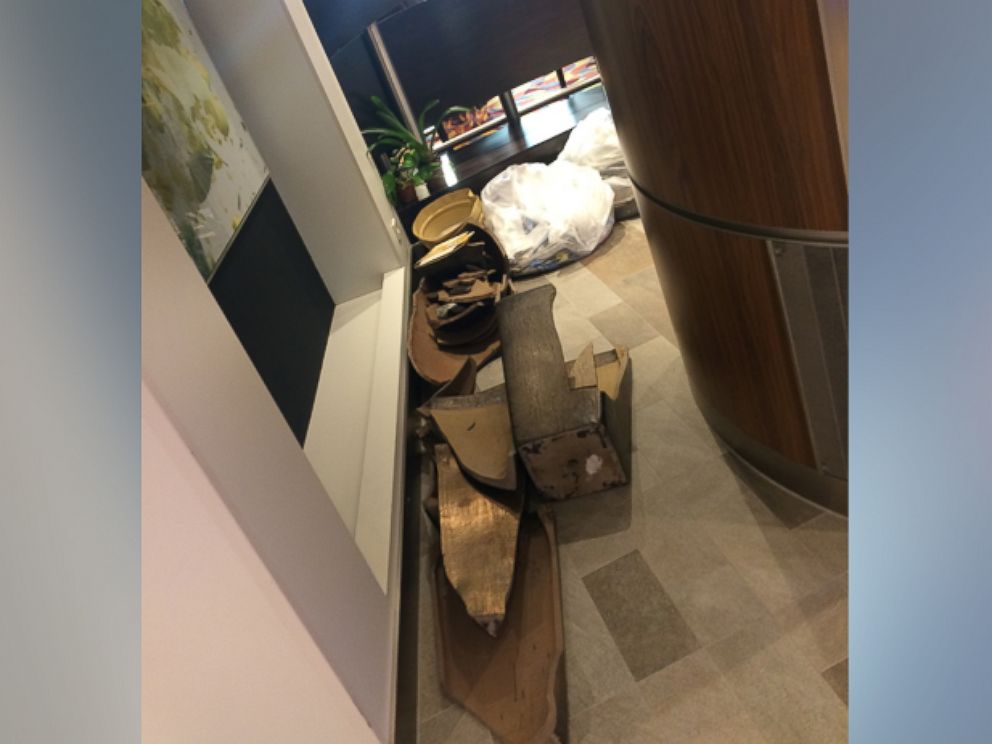 Things didn't really get better until the storm passed and we were able to turn around.
The ship was totally trashed. Ceilings falling down. Chairs over turned. Broken glass everywhere.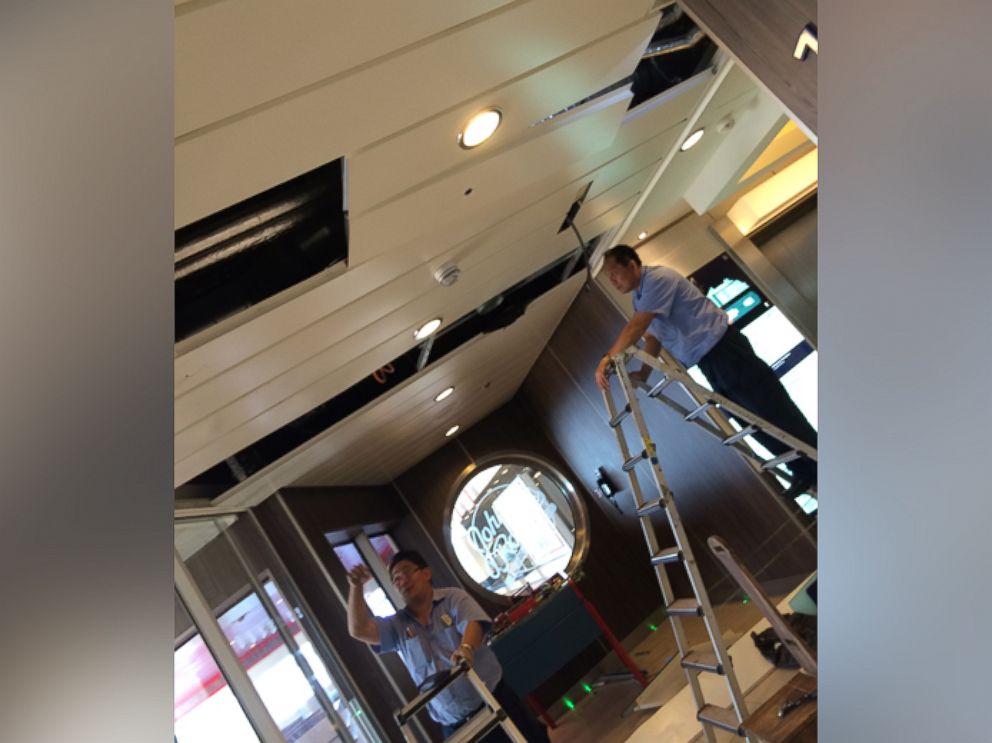 Food was sparse the next morning but seems okay now. My plan was to get off the boat in Florida and not get back on because the thought that this could possibly ever happen again is enough for me to never cruise again. We didn't dock in Florida because of another storm developing and were on our way back to New Jersey now and I've never been more excited to be going to NJ!
The entire situation was completely horrifying and traumatizing and I can't help but feel that major mistakes were made on the part of Royal Caribbean and the captain. Seems like a negligent decision to me.
A Royal Caribbean spokesperson told ABC News today, "We are sensitive to the fact that our guests went through an uncomfortable ride. Every time one of our ships sets sail, our single focus is to give our guests a wonderful, outstanding vacation. Clearly, due to the weather, we were unable to deliver the Royal Caribbean cruise vacation anticipated, and that we were looking forward to providing. The Anthem team maintained a safe environment, continued to deliver needed services, and did their best to reassure worried guests."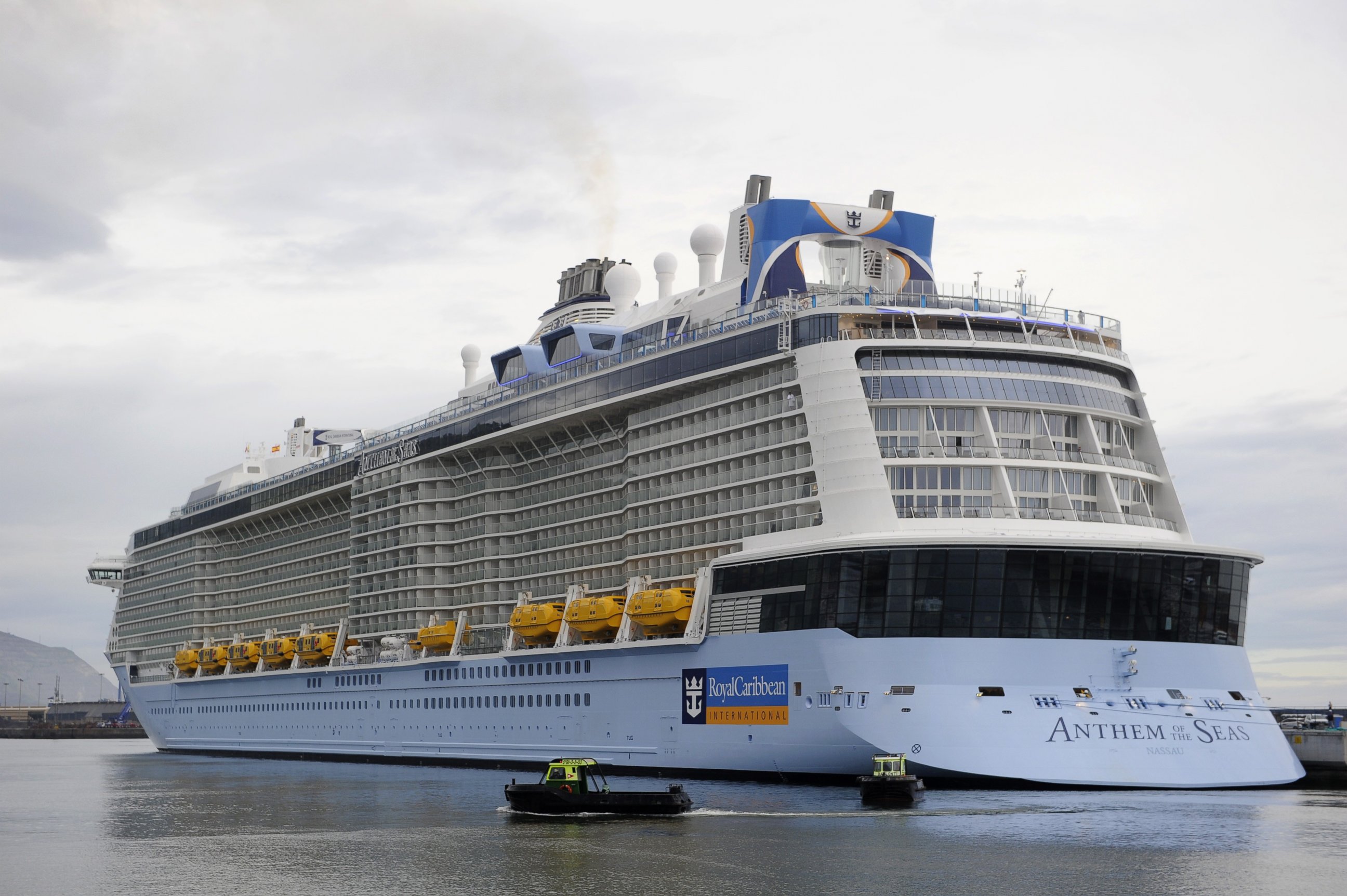 Royal Caribbean noted Monday that the ship's seaworthiness had not been affected in spite of the "extreme wind and sea conditions" which included "wind speeds higher than what was forecasted."
"We know it was tough day on Sunday and apologize for their discomfort," Royal Caribbean said in a statement Monday. "We also thank our captain and crew for guiding the ship safely back to better weather."
"Safety is our highest priority and ships are designed to withstand even more extreme circumstances than Anthem of the Seas encountered," the statement said.
The company said on Twitter that all guests were "safe and accounted for" and the ship would be arriving back in New Jersey on Wednesday.
The ship had originally left Cape Liberty, New Jersey, on Saturday for a seven-night cruise to the Bahamas.
All guests will receive a full refund and a future cruise certificate for 50 percent of the cruise fare paid, the company tweeted.