— -- Jeannette and Alexander Toczko spent their lives in love.
So it was only fitting that after nearly 75 years of marriage, they died within a day of each other, their final wish fulfilled.
They were both born in Stamford, Connecticut, in 1919, the children of Polish immigrants, both coming from large families. The couple began dating when they were 8 years old, according to their children Richard and Aimee.
"My dad carried around a picture of my mother in her Holy Communion outfit in his wallet," Aimee Toczko-Cushman told ABC affiliate KGTV in San Diego.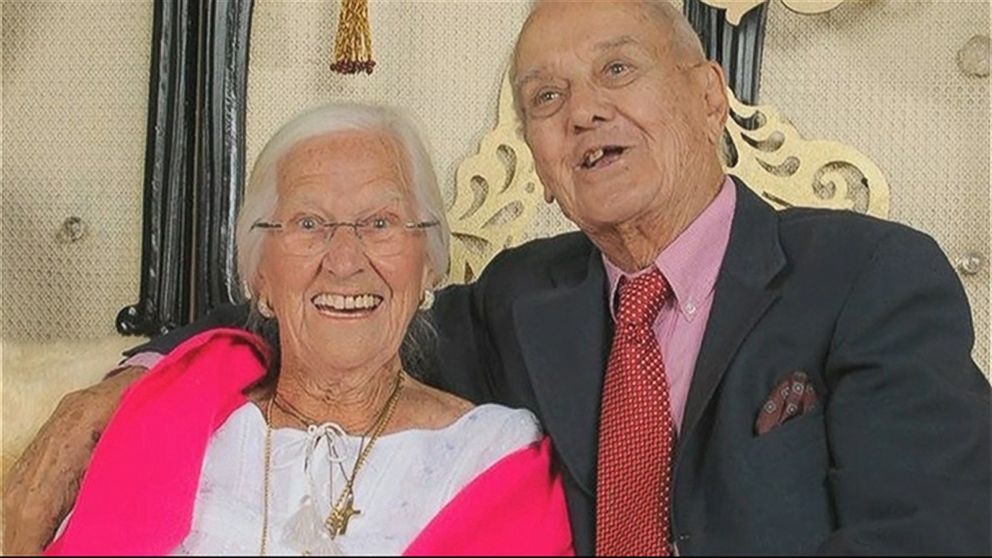 Jeannette, 96, and Alexander, 95, married in 1940. Alexander joined the U.S. Navy. He returned safely. The family grew.
According to U-T San Diego, Alexander pursued a career in advertising in New York City during the 1950s and 1960s. The husband and wife traveled together. They visited Bermuda.
They moved to San Diego in the early 1970s. Alexander established his own advertising and fashion photography firm, according to U-T San Diego. Jeannette was his chief stylist. After the move to California, Alexander pursued another passion: golf.
"He would be waiting in the chair with his putter," Richard Toczko said.
Alexander played every day, until he broke his hip in a recent fall, Toczko added
Alexander's health quickly declined. "He was going fast," Toczko told KGTV.
Hospice brought a bed into the couple's home, and set it next to Jeannette's. As her husband's condition worsened, Jeannette's health also faded.
She wondered what day it was. Her children said it was June.
"June 29th?" she asked. That date marked Alexander and Jeannette's 75th wedding anniversary. Sure, the family said, buying flowers and balloons to celebrate the occasion.
"And we said happy anniversary, and my mother was thrilled to death because it was their anniversary and she knew that he was going and that they had made it to 75 years," Aimee Toczko-Cushman told KGTV.
Alexander went first, on June 17, with his wife by his side.
"And he died in her arms, which is exactly what he wanted. I went in there and told my mother he was gone; she hugged him and she said, 'See, this is what you wanted. You died in my arms and I love you. I love you, wait for me, I'll be there soon,'" Toczko-Cushman said.
Jeannette died a day later.
The couple was buried Monday, with relatives holding a funeral mass and joint 75th anniversary ceremony.