— -- A squatter in a vacant multi-million dollar San Francisco mansion has been arrested after allegedly stealing and selling paintings from inside the home, police said.
Officers responded to a neighbor's call in the ritzy Presidio Heights neighborhood on Saturday night just before 11 p.m. and found 39-year-old Jeremiah Kaylor staying in a mansion on the 3800 block of Washington St., police told ABC News today. The home was vacant and reportedly up for sale after the owner filed for bankruptcy, police said.
"They made contact with the squatter, he identified himself, produced paperwork saying that he was going to be the proprietor of the house and was in the process of owning the home," Officer Carlos Manfredi, a spokesman for the San Francisco Police Department, told ABC News.
Officers were not able to get in touch with the sales manager since it was almost midnight, and there was no way to prove whether the papers were real, Manfredi said, so police returned Sunday and arrested Kaylor after the sales manager confirmed he was trespassing.
"While detaining him, an officer noticed a big wooden crate that you would put a painting inside for transport and upon opening the crate, they discovered it was one of the paintings that belonged to the home," Manfredi said.
Later at the police station, Kaylor admitted to selling several of the paintings by using social media and going to a pawn shop, Manfredi added.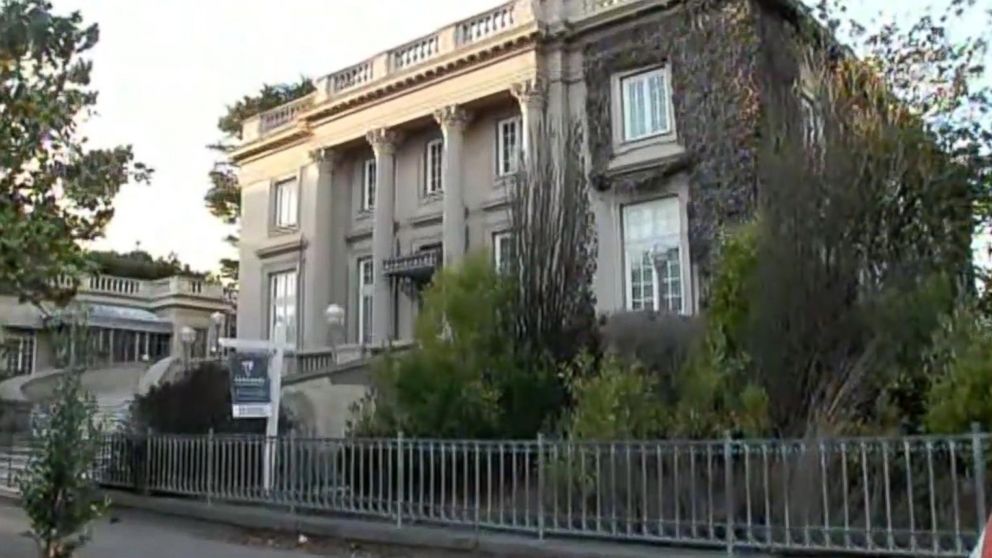 Neighbor Allan Anderson, who lives two doors down from the mansion, told ABC News today that he is not sure how long the squatter had been there, but he and his wife said they got suspicious when they noticed the lights on in the house Friday. The house had been empty for about six or seven years, he added, so neighbors noticed the activity in the house.
"The audacity is hard to imagine. Obviously this guy's very clever," Anderson said. "You kind of wonder how this could possibly happen."
Kaylor told police he had been there for at least two months and police believe he got in through an open door or window, Manfredi said.
He added that out of the 11 paintings that were missing, nine have been recovered and the police have leads on the location of the final two.