Sandra Herold, the Connecticut woman whose chimp named Travis went on a violent rampage and ripped off the face of Charla Nash, has died.
Herold, who was 72, died from a ruptured aortic aneurysm, according to a statement released by her lawyer Robert Golger.
"Ms. Herold had suffered a series of heartbreaking losses over the last several years, beginning with the death of her only child, then her husband, then her beloved chimp Travis, as well as the tragic maiming of friend and employee Charla Nash," wrote Golger.
Herold's 200-pound domesticated chimpanzee Travis mauled Nash in February 2009, leaving her clinging to life. Nash, 56, was discharged from the Cleveland Clinic earlier this month where she had been treated since the attack and is now being evaluated by a team of physicians in Boston to determine if surgery can replace her nose, lips, eyes and fingers.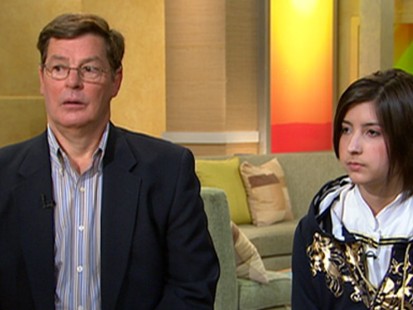 "The past year was particularly difficult for Sandy," wrote Golger. "She hated living alone in a house where she faced constant reminders of the vibrant and happy life she once led with her family and friends."
"The stress of defending a multi-million dollar lawsuit and all that it entailed also weighed heavy on Sandy," he continued. In the end, her heart, which had been broken so many times before, could take no more. In a world where too many people strive to just fit in, she stood out as a true individual. She marched to the beat of her own drum and was proud of it."
In a brief statement to ABC News, attorney Bill Monaco said on behalf of the Nash Family, "The family of Sandra Herold has our sympathy."
In December 2009, Connecticut state prosecutors decided not to hold Herold criminally responsible for the attack, but a $50 million civil suit filed by the Nash family is still pending.
Prior to the attack, Herold and Nash had been friends for more than 30 years after riding horses in Loretta Lynn's traveling rodeo in the '70s.
Nash was attacked at Herold's Stamford, Conn., home after she was called over to help get the chimp back in his cage.
Paramedics responding to a 911 call after the attack said they found pieces of Nash's fingers strewn on the floor and her hands looked as though they had been through a meat grinder.
"The chimp killed my friend," a sobbing Herold said on the tapes. "Send the police with a gun; with a gun."
The dispatcher later asked, "Who's killing your friend?"
"My chimpanzee," she said, crying. "He ripped her apart. Shoot him, shoot him."
Today, Nash still wears a veil to avoid scaring people. In a November 2009 interview with Oprah Winfrey, Nash said she hopes others learn from her experience.
"These exotic animals are very dangerous and they shouldn't be around," she said in the interview during which she removed the dark veil and revealed that her face was missing eyes, her nose and lips. "There's a place for them that is not in residential areas."
ABC News' Lauren Cox and Russell Goldman contributed to this report.