At least five vigils will be held in the coming days to mourn the 10 people killed in a shooting massacre at Santa Fe High School in Texas on Friday morning.
Students, faculty and staff were allowed to return to the school Saturday and were escorted inside to collect their belongings. The school and others in Santa Fe will be closed Monday and Tuesday, officials said.
Eight students and two teachers were shot and killed when 17-year-old Dimitrios Pagourtzis allegedly burst into an art room with a shotgun and a .38-caliber revolver, both of which appear to be legally owned by his father. Thirteen other people, including a police officer, were wounded, according to officials.
Pagourtzis is in custody and has been charged with capital murder.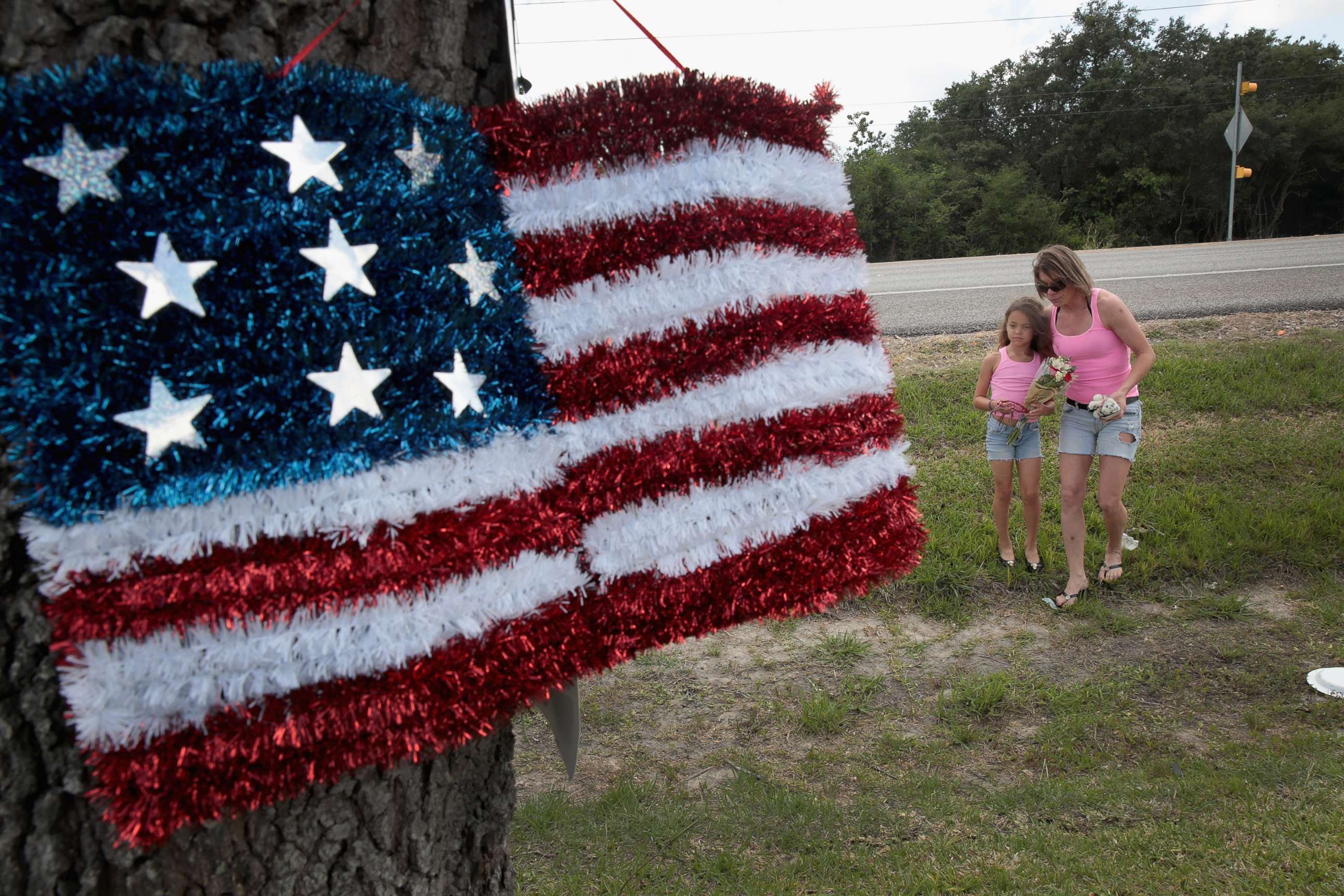 The policeman wounded was Santa Fe Independent School District officer John Barnes, who confronted the shooter and was shot in the arm. Houston Police Department Capt. Jimmy Dale, a friend of Barnes, told ABC News the officer is still in and out of consciousness, but improving.
"The surgery went great," Dale said. "We thought maybe he'd lose his arm, but it looks like he'll be able to keep it. There won't be much use, he's got some feeling in it, but he's gonna live and that's what's most important."
Dale also praised his friend for rushing into the action to help students, saying, "He would drop everything and go in there. And he knew with an active shooter, to eliminate the threat, any second you waste is a life lost and he wasn't going to let that happen."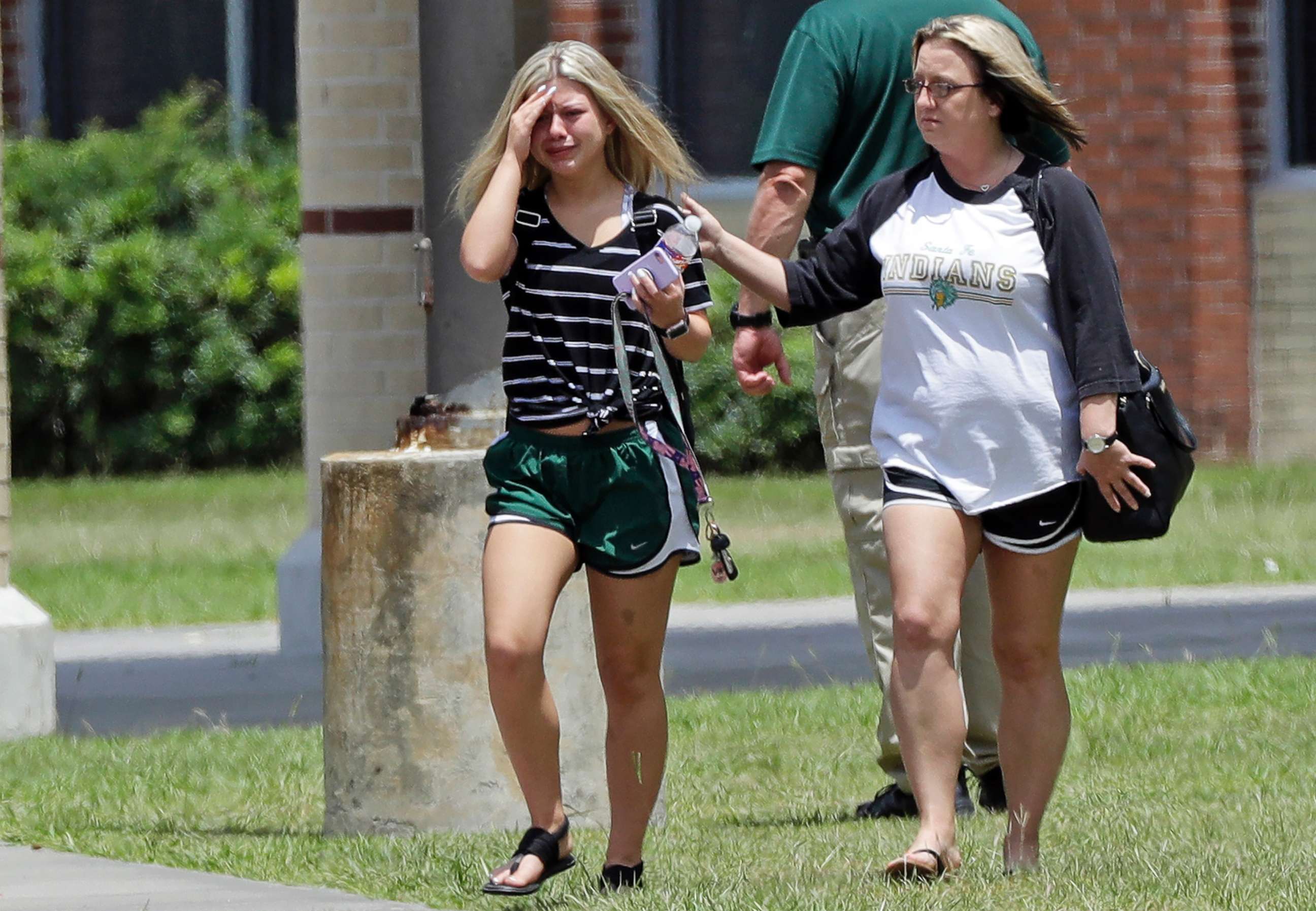 Texas Gov. Greg Abbott called Friday's shooting "one of the most heinous attacks that we've ever seen in the history of Texas schools."
The Galveston District Attorney released the names of all the victims Saturday: Glenda Perkins, a teacher; Cynthia Tisdale, a teacher's aide; and Santa Fe students Chris Stone, Aaron McLeod, Kimberly Vaughan, Shana Fisher, Angelique Ramirez, Christian Garcia and Jared Black.
Sabika Sheikh, a student from Pakistan who was at Santa Fe High School for an exchange program, was also killed. Her funeral is scheduled for 2 p.m. Sunday at the Dulles Masjid in Stafford, Texas.
"I send my deepest condolences to the family and friends of Sabika Sheikh," U.S. Secretary of State Mike Pompeo said in a statement. "Sabika was in the United States on the State Department-sponsored Youth Exchange and Study program, helping to build ties between the United States and her native Pakistan. Sabika's death and that of the other victims is heartbreaking and will be mourned deeply both here in the United States, and in Pakistan."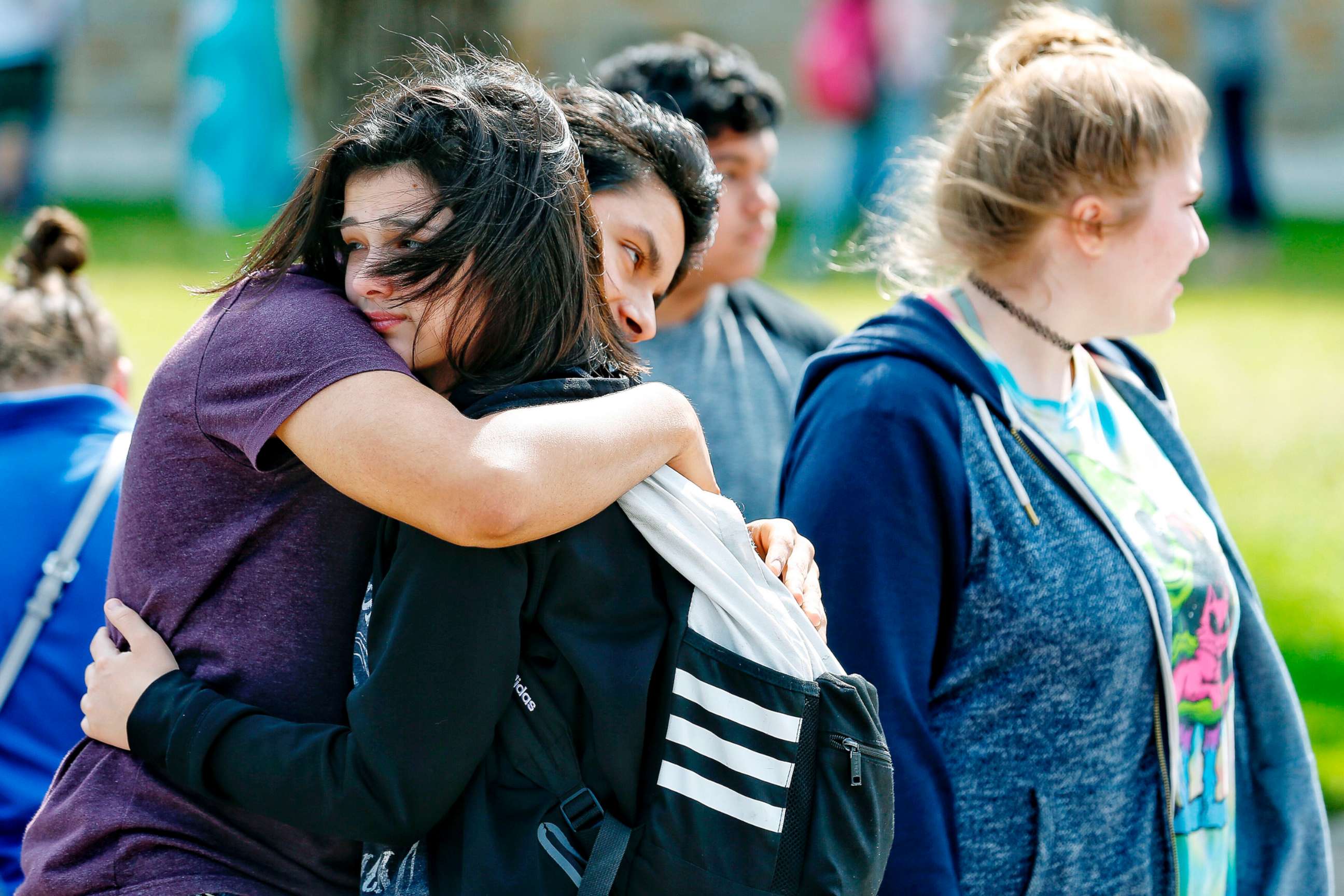 Santa Fe High School freshman Peter Matuza said he was in art class Friday morning when he heard two explosions and ducked under a table.
The gunman shot Matuza's friend with a shotgun before turning and opening fire with a revolver, Matuza told ABC News.
Students were running and screaming, and one student flipped a table over for cover, Matuza said.
Matuza told ABC News he made eye contact with the suspect, noting, "He had a face of rage."
"He could have killed me right there," he said.
The gunman then "walked through a closet that went straight to the adjacent art room and began opening fire in there, as well," Matuza said.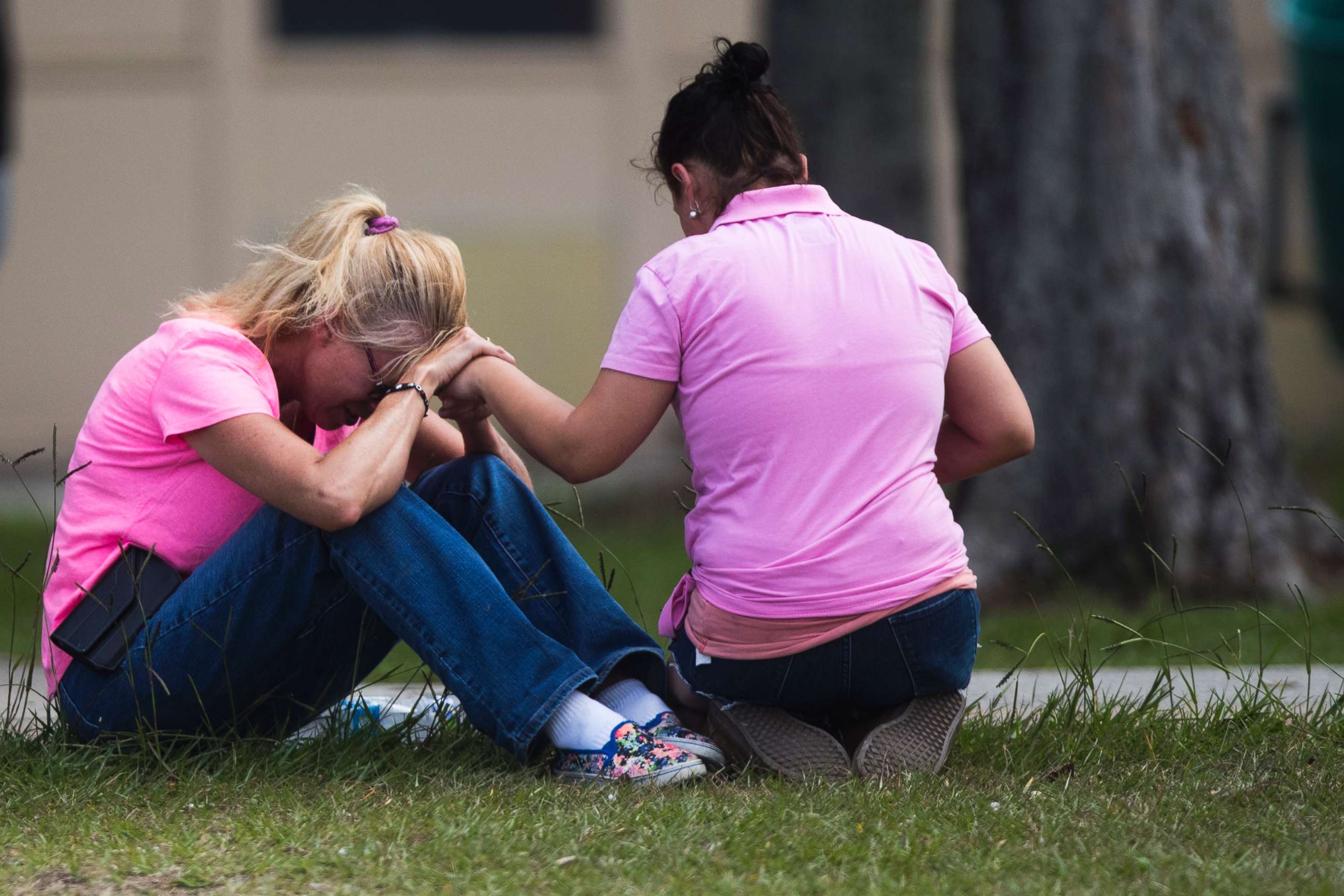 Pagourtzis allegedly wrote in journals that he wanted to carry out the shooting and then commit suicide. But he ultimately gave himself up to authorities, according to Abbott.
A motive for the killing spree remains unknown.
At the Santa Fe Police Department, Pagourtzis gave a statement admitting to shooting multiple people inside the school with the intent of killing them, according to a probable cause affidavit. He told police he acted alone.
Pagourtzis also allegedly stated during the interview that he did not shoot students he liked "so he could have his story told," the affidavit states.
There were no warning signs and the suspect doesn't have a criminal history, officials said.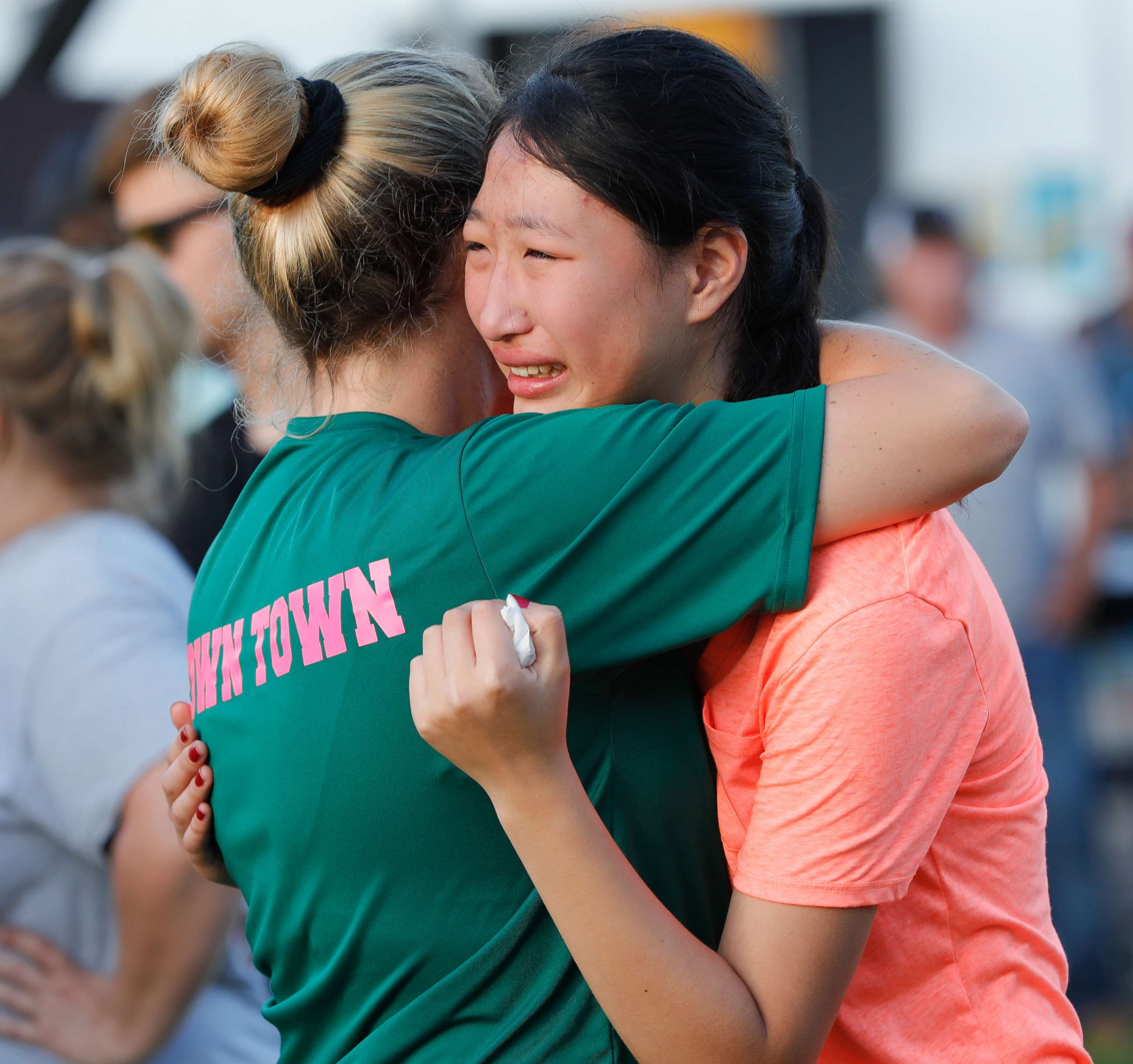 Explosive devices were also discovered at Santa Fe High School, and devices including a Molotov cocktail were found in a car and a home, authorities said.
Galveston County Magistrate Mark Henry said the explosives found were not functional, including a CO2 canister wrapped in duct tape and a pressure cooker with an alarm clock, but no way to detonate.
A law enforcement official briefed on the investigation told ABC News that a total of four devices were discovered, and none of them had been constructed proficiently enough to explode.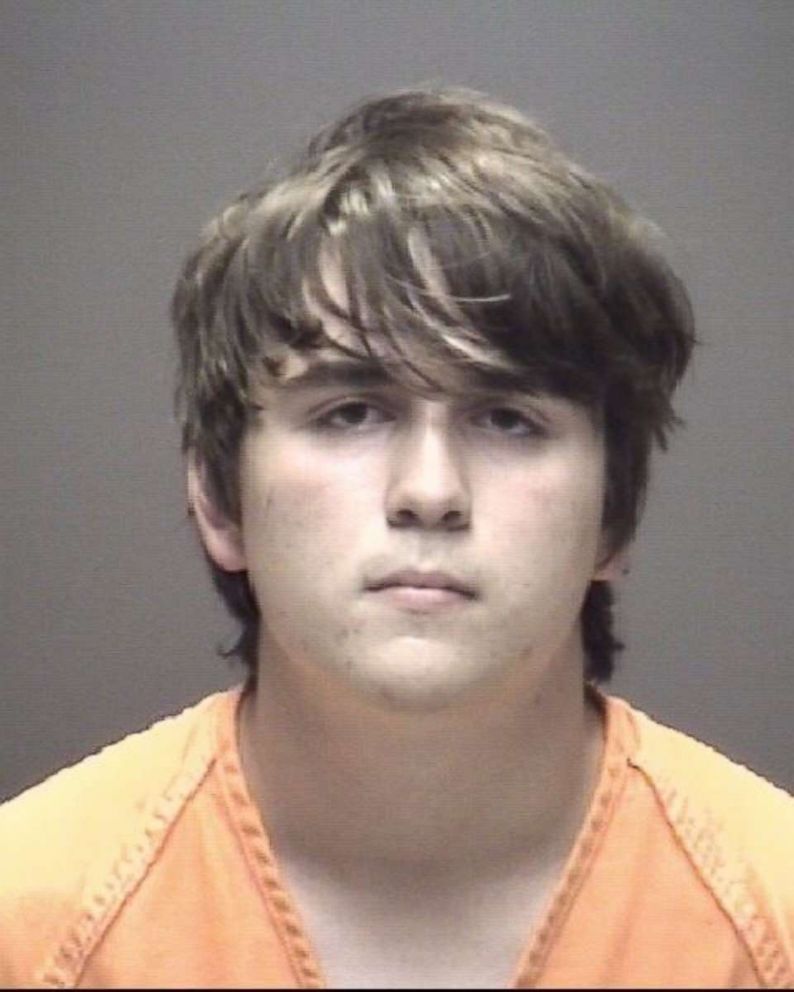 Pagourtzis' attorneys, Nicholas Poehl and Robert Barfield, said they met with him Friday night and Saturday morning. They told ABC News that the teen's parents have said repeatedly they had no idea their son was capable of this kind of violence.
The parents also said that the two firearms he allegedly used in the massacre are owned by his father and were kept in a locked gun cabinet, according to the attorneys.
"The family is stunned and shell-shocked," Barfield told ABC News. "The parents were in the dark."
ABC News' Dylan Gotz, Rachel Katz, Tom Llamas, Josh Margolin, Bonnie Mclean, Carol McKinley, Alyssa Pone, Kaitlyn Solmer and Gina Sunseri contributed to this report.