The deadly school shooting at Marjory Stoneman Douglas High School in February sparked a national debate over gun reform and prompted thousands of students to call for changes.
Now, three months later, another deadly shooting has unfolded at a high school -- this time in Texas.
As details about the latest shooting, at Santa Fe High School in Texas, continue to unfold, questions will undoubtedly be raised about what reforms could have stopped such a massacre.
While the Feb. 14 shooting in Parkland, Florida, remains the deadliest school shooting of the year, there are others besides today's shooting that have left people dead on school grounds since Parkland.
There are a number of ways to classify school shootings, with some lists including shootings where individuals were injured but not killed, or any incident where a weapon was fired, or instances of suicides that took place on campus.
The list below includes only fatal shootings that happened at U.S. schools starting with Parkland and continuing to today. Suicides or instances where suspects who had not killed anyone were killed by police are not included.
1. Marjory Stoneman Douglas High School, Florida; Feb. 14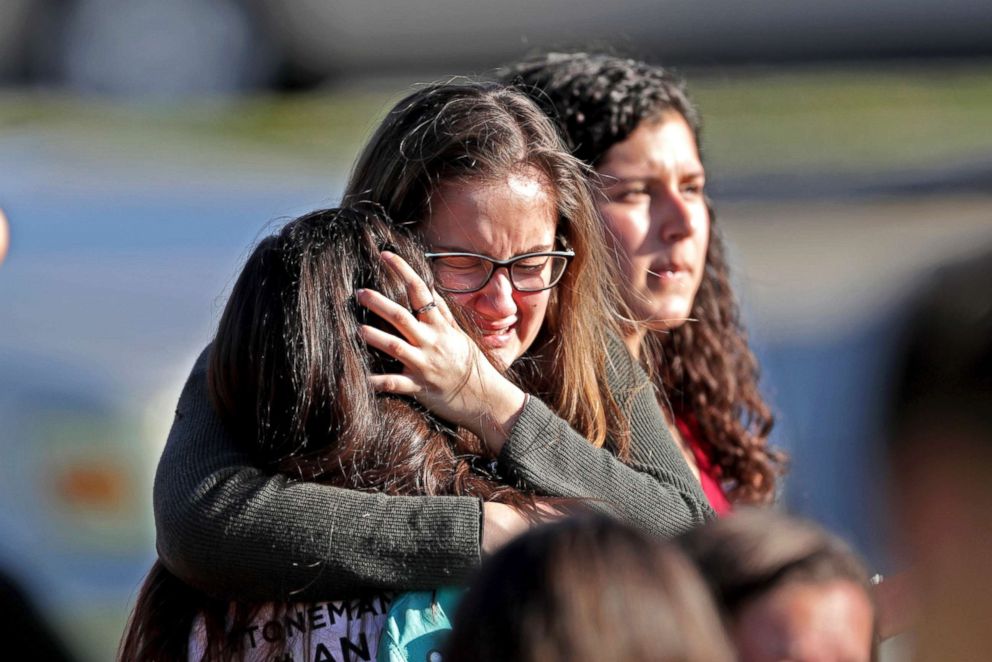 A former student of the school returned to campus and opened fire before escaping and later being caught by police in a nearby neighborhood.
Nikolas Cruz, 19, allegedly shot and killed 14 students and three school staff members.
It ranks among the top 10 deadliest shootings in modern U.S. history and sparked national protests demanding gun reform.
2. Savannah State University, Georgia: Feb. 24
Dayan Burke was later identified as the suspected shooter and arrested, according to local station WLOX. He was not a student at the school.
The victim, Kaleel Clarke, was also not a student and died on the day of the shooting.
3. Central Michigan University, Michigan: March 2
Student James Eric Davis, 19, allegedly fatally shot his mother and father in a dorm on the school's campus.
Bellwood Police Officer James Davis Sr. and his wife, Diva Jennen Davis, were the victims in the shooting, according to the university.
No students, faculty or staff were injured in the incident at Campbell Hall, a dorm building, according to the school.
4. Huffman High School, Alabama: March 7
The shooting, which police initially described as an accidental shooting before calling it a death investigation, reportedly unfolded during dismissal.
According to The Birmingham News, suspect Michael Jerome Barber, 17, is now facing manslaughter charges as well as forbidden possession of a pistol after fatally shooting Courtlin Arrington.
Arrington, 17, was a senior and had already been accepted to college and planned to become a nurse, the paper reported.
5. Great Mills High School, Maryland: March 20
Suspect Austin Rollins, a student at the school, allegedly shot two students. One of those students, Jaelynn Willey, died a week after the shooting after being removed from life support following treatment from her injuries. Police later said that she and the suspected shooter had recently ended a relationship, The Associated Press reported.
The other student who was injured, Desmond Barnes, survived after being shot in the leg.
Rollins shot himself in the head at the same instant the school's sole resource officer, Deputy Blaine Gaskill, fired one nonfatal shot that struck Rollins' hand, according to the St. Mary's County Sheriff's Office.