The parents of a 17-year-old boy gunned down in the Santa Fe High School shooting are suing the parents of the suspected teen shooter, alleging the suspect's mother and father were grossly negligent for failing to properly secure their guns and keep them out of the hands of a "monstrous murderer."
Dimitrios Pagourtzis, 17, allegedly burst into the Texas school May 18 with a shotgun and a .38-caliber revolver, both of which are legally owned by his father, where he "coldly and calculating shot and brutally murdered Christopher Jake Stone and numerous other innocent victims," according to the lawsuit filed by Stone's parents, Christopher Stone and Rosie Yanas.
Christopher Jake Stone and the nine others killed had the "innocent but terrible misfortune to be in the same school at the same time as the monstrous murderer who rampaged among them," according to the lawsuit, filed Thursday in Galveston County, Texas. "As each bullet ripped home, gone in an instant were lives not fulfilled, marriages not happening, children not born, the ripple effect of so many good people touching the lives of others stilled forever."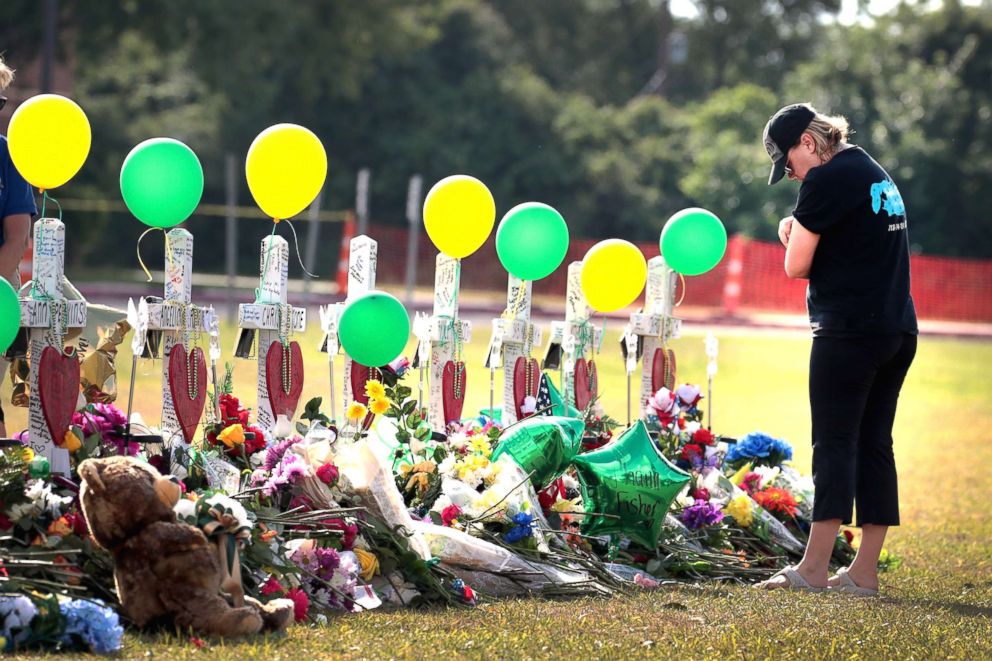 Stone's parents say Pagourtzis' parents were negligent for failing to properly secure the guns, letting Pagourtzis have access to the guns and ammunition, failing to get mental health counseling and services for their son, failing to properly warn the public about their son's "dangerous propensities," as well as "negligently entrusting their weapons" to him.
Stone's parents also claim gross negligence for the parents' allegedly letting their son access their guns.
If the suspect didn't have the guns available to him, "his hidden black rage might well have continued to simmer within, but, the life's blood of his teachers and peers... would not have been so horribly, callously and needlessly spilled," the lawsuit said.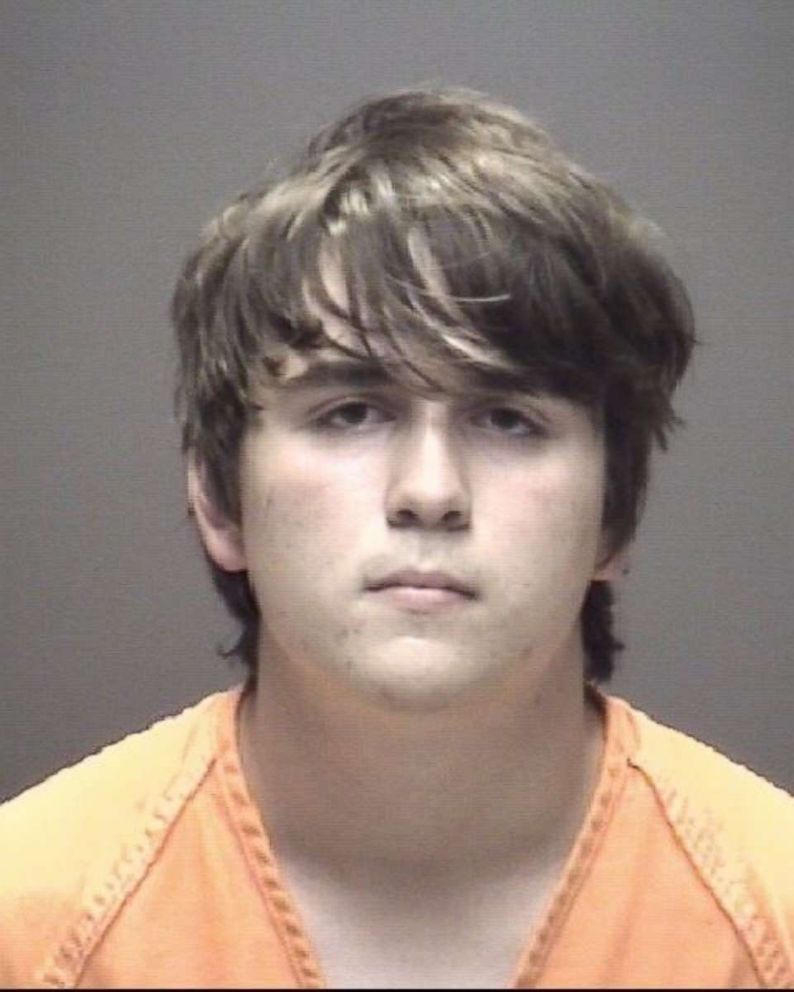 The suspect's father, Antonios Pagourtzis, told Greece's Antenna TV last weekend that he thinks his son may have been bullied, saying, "My son, to me, is not a criminal, he's a victim." He also said his son never showed signs of violence.
While it was Pagourtzis who allegedly pulled the trigger, the lawsuit alleges that "pressed just as firmly were the fingers of his parents who utterly failed to teach their son any respect for life whatsoever and who negligently and grossly negligently failed to secure their weapons in a reasonable and prudent way and put them directly and proximately into use as authors of community-wide tragedy and incomprehensible loss."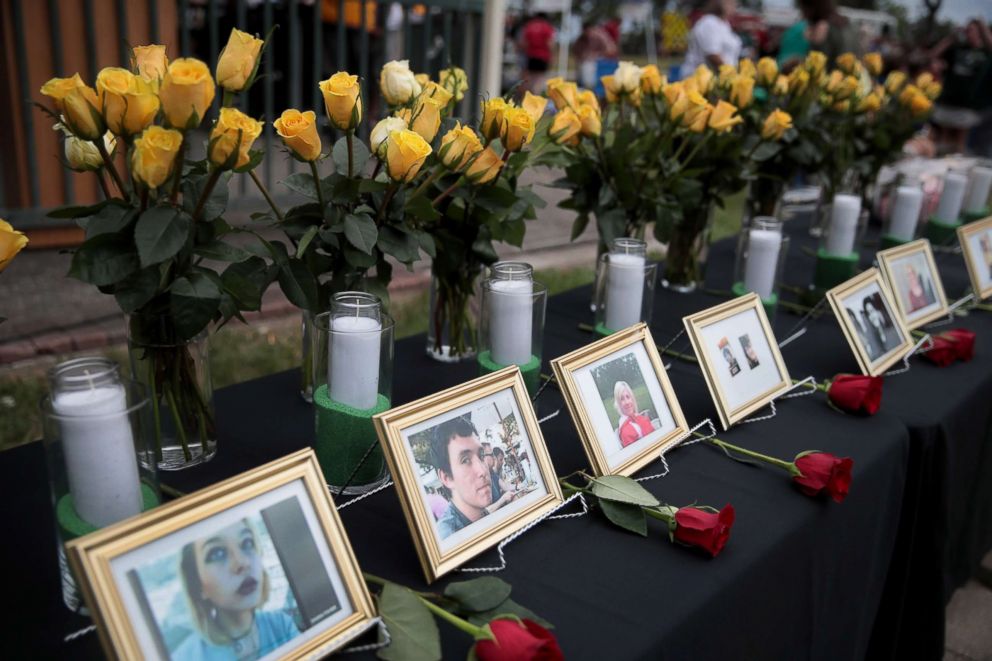 "We are as shocked and confused as anyone else by these events," the Pagourtzis family said in a statement Saturday. "We are gratified by the public comments made by other Santa Fe High School students that show Dimitri as we know him: a smart, quiet, sweet boy. While we remain mostly in the dark about the specifics of yesterday's tragedy, what we have learned from media reports seems incompatible with the boy we love."
"We extend our most heartfelt prayers and condolences to all of the victims," the Pagourtzis family said. "We also wish to thank all the first responders from all over Texas that assisted in rendering aid and support."
"We share the public's hunger for answers as to why this happened, and will await the outcome of the investigation before speaking about these events," the family said. "We have been and will continue to cooperate with the authorities conducting the investigation, and ask for the public's patience while it moves forward."
Pagourtzis, who is charged with capital murder, has been held at the Galveston County Jail without bond.
His attorneys filed a motion Wednesday requesting that a "reasonable bond" be set. The attorneys argue that Pagourtzis has a constitutional right to a reasonable bail and they, furthermore, state that his family has the means to post that bail.
Pagourtzis' attorneys did not specify what they consider a "reasonable bond" to be.
ABC News' Mark Remillard, Matt Stone, Gina Sunseri and Tara Fowler contributed to this report.