— -- Only minutes into a college basketball game between South Carolina State and North Carolina State, the game clock stopped and so did Tyvoris Soloman's heart.
As medics were attending to an NC State player's knee injury, Soloman, SC State's starting guard, appeared to collapse on the sideline.
Instantly, teammates and staff circled the senior and began praying as the teams' medical staffs attended to him.
"We had some guys that quickly got in prayer while the EMTs were responding, while our team trainer was responding,"  said South Carolina State Associate Coach Rio Pitt, who took over for head coach Murray Garvin, who accompanied his stricken player to the hospital.
"I guess you have all these things in place for a situation like this but you never expect it to happen. You don't actually say hey let's practice this situation."
Solomon was resuscitated by a South Carolina State athletic trainer and then transported to Rex Hospital in Raleigh, North Carolina where he was "awake and responding," Garvin confirmed.
After Solomon was brought out of the arena, the South Carolina State team retreated to the locker room and was tasked with deciding to keep playing.
"They said 'We'll do what Ty would do, and Ty would tell us to go out there and play,'" Pitt said. "And that was the response the guys gave us. We let them decide what they wanted to do, and that's what they wanted to do, was go play. "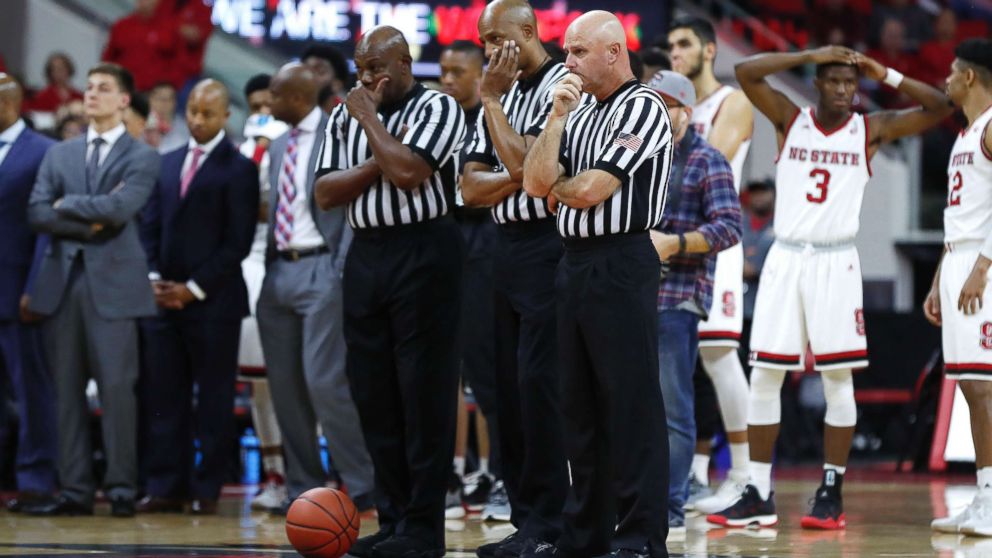 The opposing team's coach was also grateful that Solomon's prognosis was positive.
"It's a tough moment anytime you're playing a basketball game you look down and one of the other players is on the floor," NC State Coach Kevin Keatts said. "I'm happy to hear it I think the young man is doing better… A tough situation you know it puts everything in perspective when you think about what's going on in the world and then a situation like this you know obviously basketball in that time becomes secondary to everything else."
The SC State Bulldogs ended up losing 103-71 to the Wolfpack but the day was more about the well-being of their teammate and less about the scoreboard.
"It's a sport, this is entertainment at the end of the day, but, you know, friends and family, that always comes first. And moments like these just kind of give you a quick refresher, and put things in perspective for you as well," Pitt said.