— -- A limited portion of the Schlitterbahn Waterpark in Kansas is set to reopen Wednesday, days after a 10-year-old boy died on one of the park's water slides.
The young victim, Caleb Schwab, suffered a fatal neck injury on the Verruckt water slide in Kansas City, Kansas, on Sunday, officials said.
The Verruckt ride will remain closed for the season, the park said today.
Verruckt, which is German for "insane," is billed as the world's tallest water slide. Two to three riders sit in a raft that slides down a 168-foot structure. The ride then goes up a second hill and then takes a 50-foot drop.
The ride requirement says the raft should have a combined weight between 400 and 550 pounds, and riders must be at least 54 inches tall.
The two other riders in Caleb's raft, both women not related to Caleb, suffered minor injuries, police said.
The Kansas City Police Department is investigating the accident.
Amusement park oversight is not regulated federally -- instead it's on a state-by-state basis. In Kansas, parks are overseen by the state Department of Labor, which said today that, while "safety reviews and regulatory compliances fall to various entities," parks in the state are required to have an annual safety inspection by officials licensed by the National Association of Amusement Ride Safety Officials.
The Department of Labor "has the authority to 'conduct random' inspections of the records and certificates of inspection, along with any other documentation related to statutory compliance," the Department of Labor said. "All occurrences of serious injury resulting from the operation of an amusement ride require that the ride be immediately discontinued by the park pending further inspection. KDOL [Kansas Department of Labor] is acting to ensure full compliance with this and other provisions of the act and associated administrative regulations."
The Department of Labor said it has requested documentation from Schlitterbahn "to ensure all safety requirements have been followed."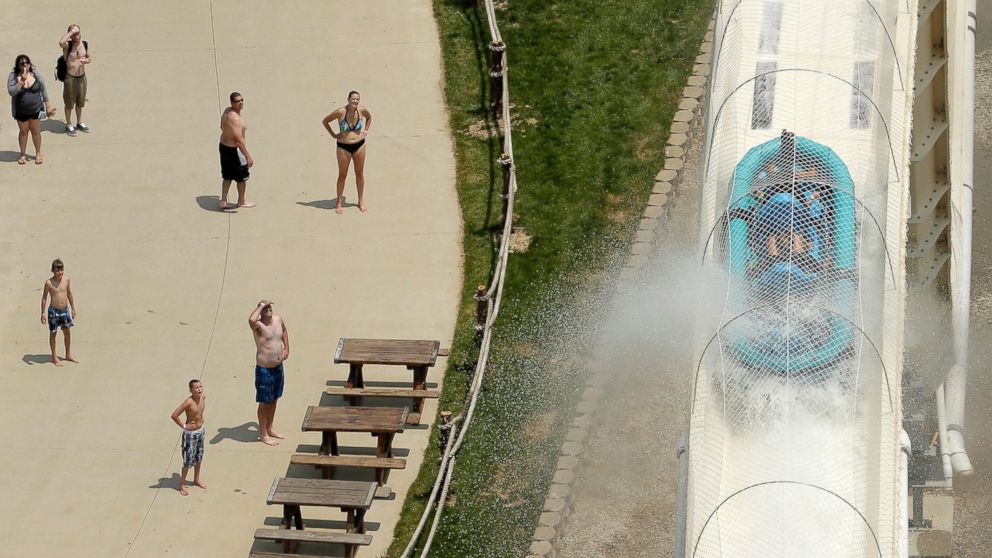 Schlitterbahn officials said all rides are inspected daily before opening.
In an earlier statement, Schlitterbahn officials said they "are deeply and intensely saddened for the Schwab family and all who were impacted by the tragic accident."
"The family and each and every one of those affected are foremost on our minds and in our hearts today. We ask the community to please keep all of those impacted in your thoughts and prayers," representatives for the park said.
Throughout the U.S. last year, there were more than 7,200 water slide injuries, according to the Consumer Product Safety Commission's National Electronic Injury Surveillance System.