A child and a teacher were killed when a school bus full of fifth-graders collided with a dump truck and slammed off a New Jersey highway this morning, the governor said.
Two officials briefed on the crash told ABC News that authorities are investigating whether the school bus driver made illegal U-turn before the deadly crash.
Photos of the chaotic scene show the school bus on its side in the median of Route 80 near Mount Olive Township, which is about 50 miles west of New York City.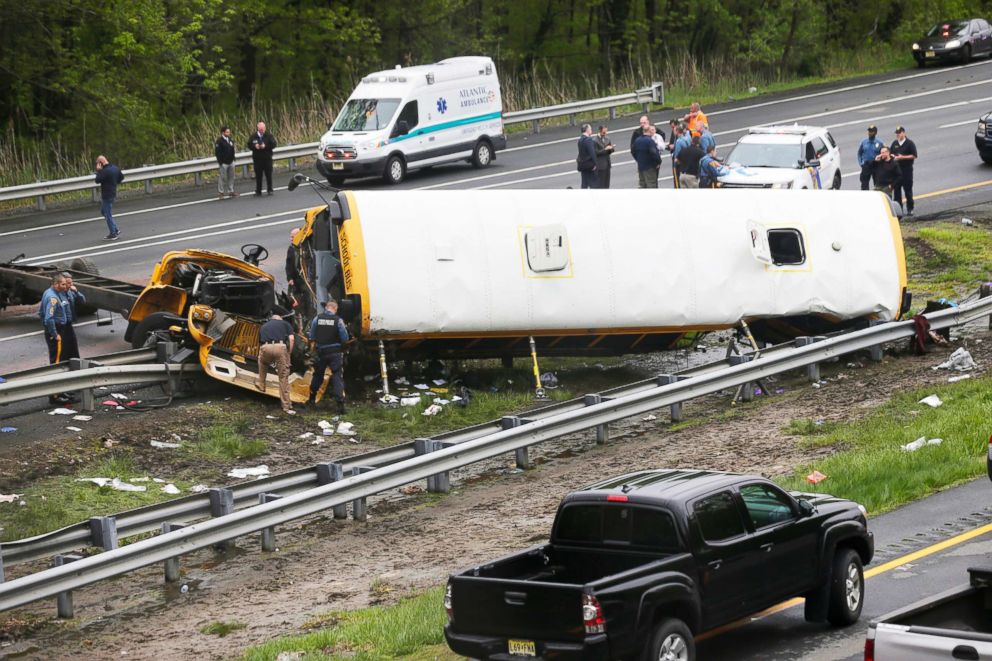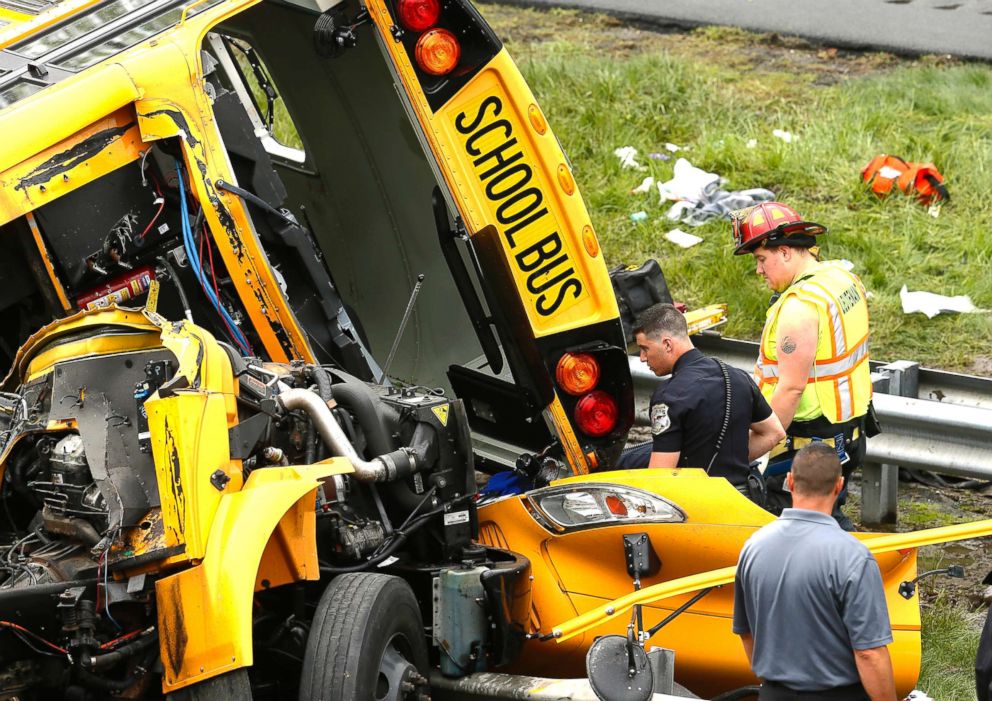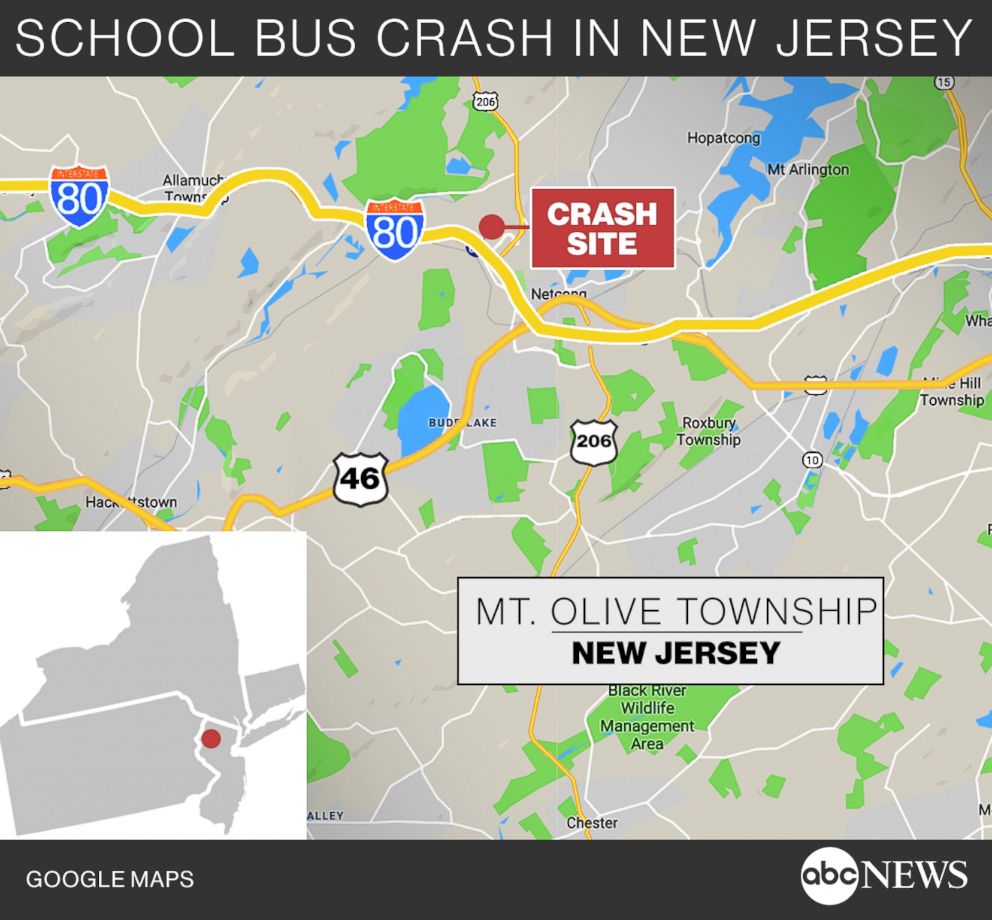 The passengers -- 38 fifth-graders from East Brook Middle School in Paramus, New Jersey, and seven accompanying adults -- were on the way to a field trip at the time of the collision, New Jersey Gov. Phil Murphy said at a news conference from the middle school.
Apart from the two who died, 43 people were injured and taken to local hospitals for treatment.
Some patients are in critical condition and undergoing surgery, Murphy said.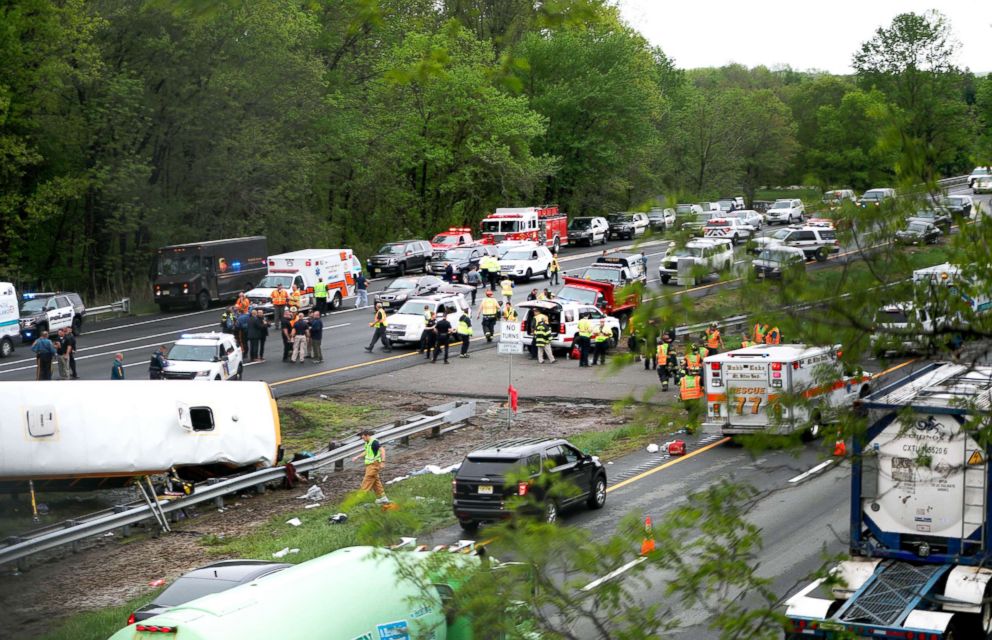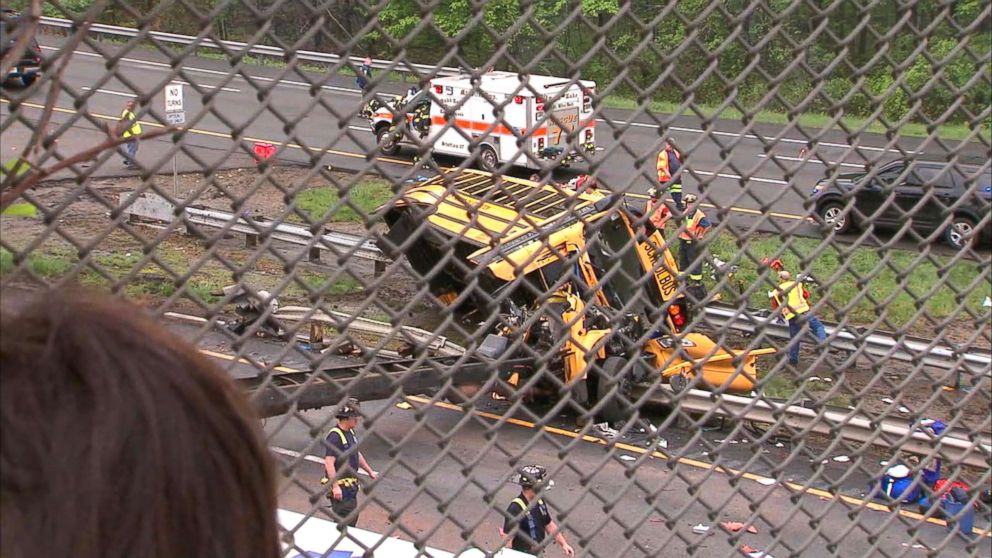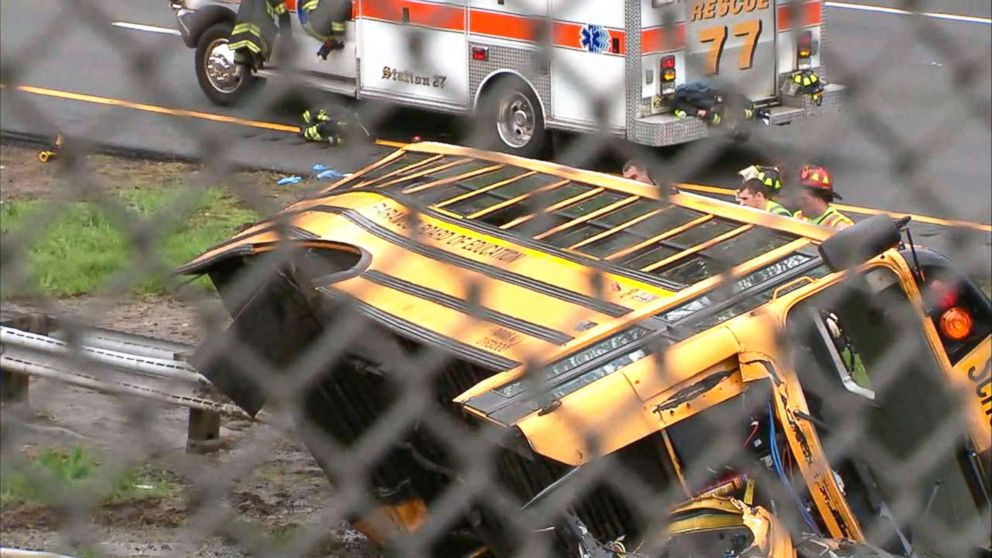 Mount Olive Mayor Rob Greenbaum called the accident "horrific" in an interview with ABC New York station WABC-TV.
Multiple ambulances were on the scene and police said the crash closed Route 80 in both directions.
"Sixty-five years I have lived in this town. And it's difficult to stand here today to talk about our education community suffering so deeply," Bergen County Executive Jim Tedesco said at the middle school news conference. "This community is strong. This community has an outstanding leader. And we're going to continue to move forward but also recognize and understand what happened to a teacher and a student today."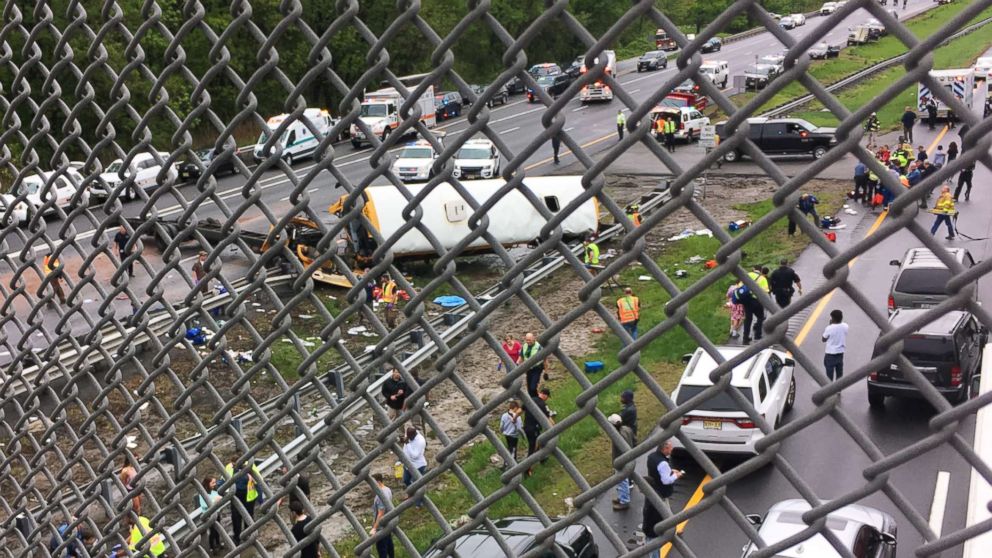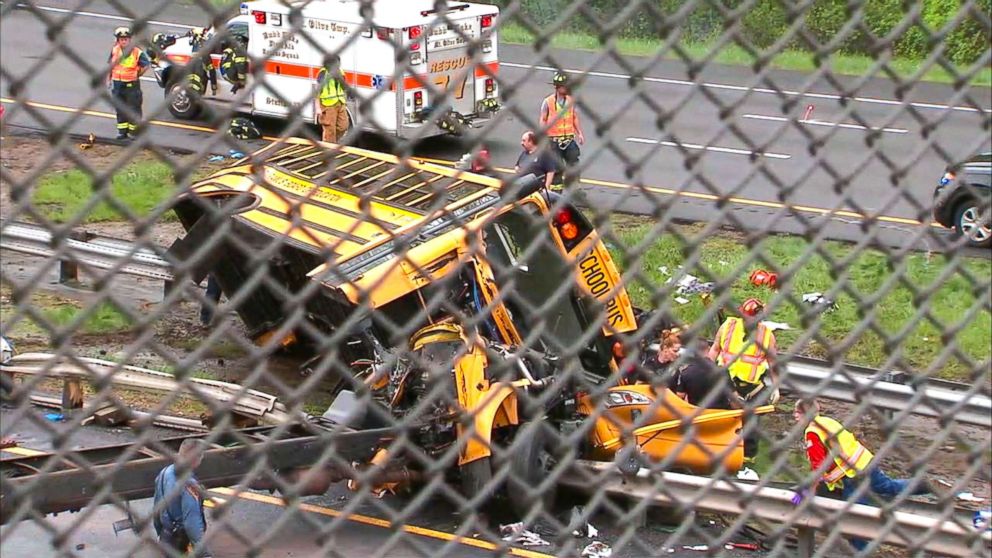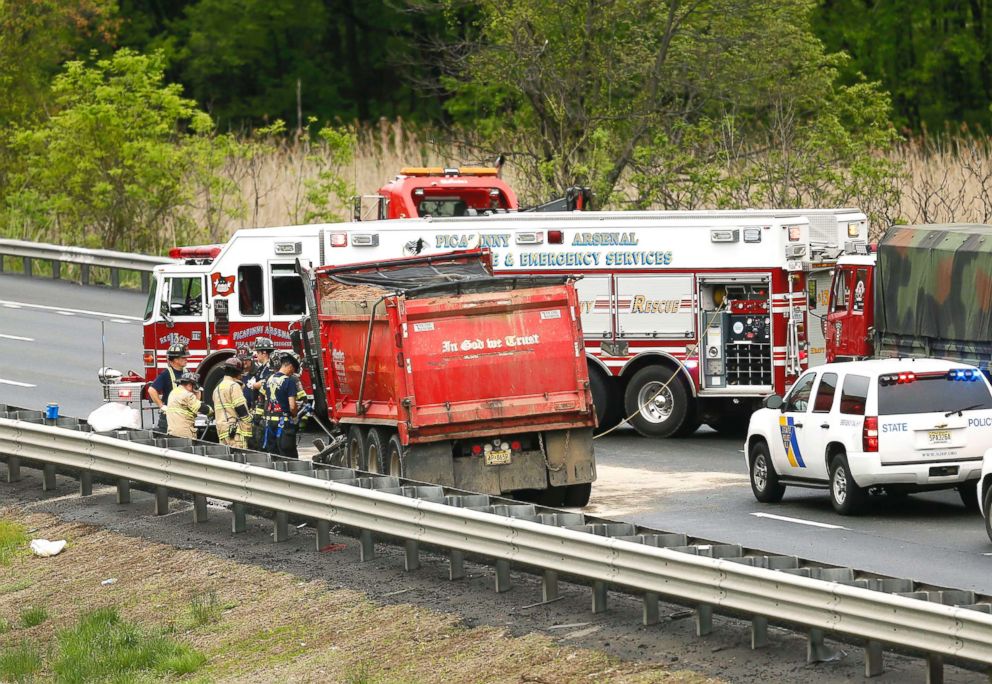 "They came this morning to educate, to learn, and the other students and teachers that were on that bus were here to take care of them," Tedesco said, appearing emotional at times. "And as we stand here, our thoughts and prayers continue to go out to them as they recover in the hospital as the governor said. This community has been strong. It will continue to be strong. It will come together and support the entire education community."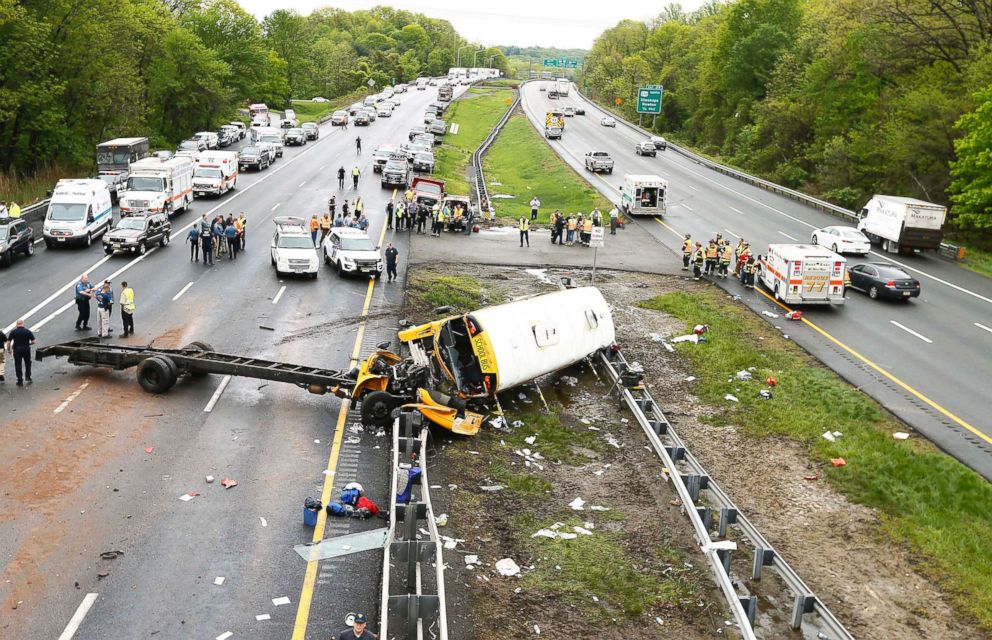 New Jersey State Police and the Morris County Prosecutor's Office are investigating the accident.
ABC News' Alex Faul and Fergal Gallagher contributed to this report.