— -- Students at Marjory Stoneman Douglas High School hid in their classrooms on Wednesday as a former student fired shots through the glass windows.
It was terrifying for all those involved, but the students put into practice what they had been trained to do. And the steps they took likely saved lives.
Another potentially life-saving measure came in the form of the classroom doors that locked, which teachers secured on Wednesday and kept the shooter out, and the school regularly held lockdown drills.
School security consultant Ken Trump told ABC News that the students reacted properly even though some may have thought the warnings were just a drill.
Sen. Bill Nelson, D-Fla., said today that the suspect, Nikolas Cruz, pulled the fire alarm and waited for students to come into the hallway.
This isn't the first time that a school shooter has used that move.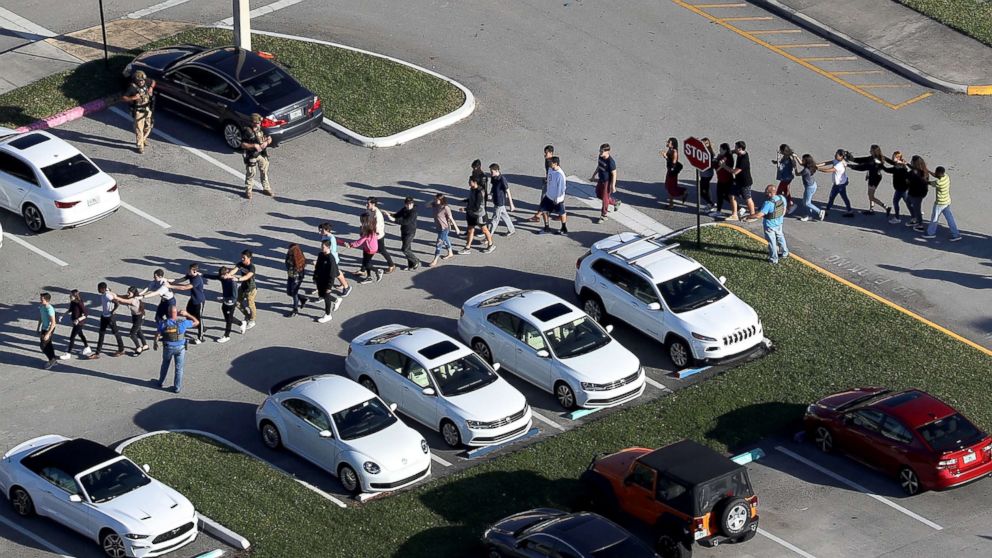 David Chipman, a senior policy adviser at gun violence prevention advocacy group Giffords and a former ATF officer, pointed to the Jonesboro school shooting in 1998 where the two shooters pulled the fire alarm and opened fire when people fled the school. Five people were killed in that Arkansas shooting.
"If you have a teacher that says 'Fire alarm, everyone get out,' you're inadvertently showing a lack of discretion and you're walking people into a fire zone where they'll be killed," Chipman said. "That kind of judgment you don't have in a critical incident unless you train."
"Really good training teaches you to have confidence to exercise judgment and discretion," he added.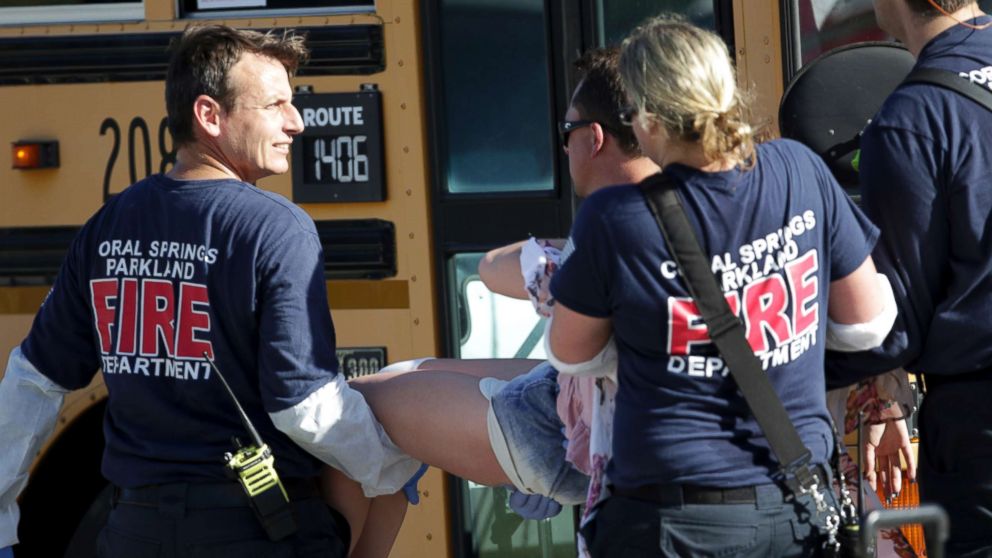 Both teachers and students at the Florida school had been trained in different types of scenarios. A fire drill had been conducted at the school on Wednesday, hours before the shooting, and some students reported hearing a plan for a "code red" situation, which is used to refer to school shootings.
Chipman said that such examples of training help show "how can you take a horrible situation and have it not be absolutely catastrophic, which is hard to say."
"To me, I think the fact that only 17 people were killed in a school of 3,000 shows that there was a lot of bravery that day. Police responded quickly [and] teachers did everything they knew how to do," he said.
Effective law enforcement moves
Trump, who is not related to the president, pointed to the quick identification of the shooter as one key move.
"They had the surveillance cameras and the wisdom to immediately go to those to immediately identify the perpetrator and then subsequently capture that person even though he had gotten out," he noted.
Another key moment was having students leave their bags in a designated area as they fled the scene.
Steve Gomez, a former FBI special agent in charge and current ABC News consultant, said that such a move was likely done to check that no pipe bombs or explosive devices were inside the bags.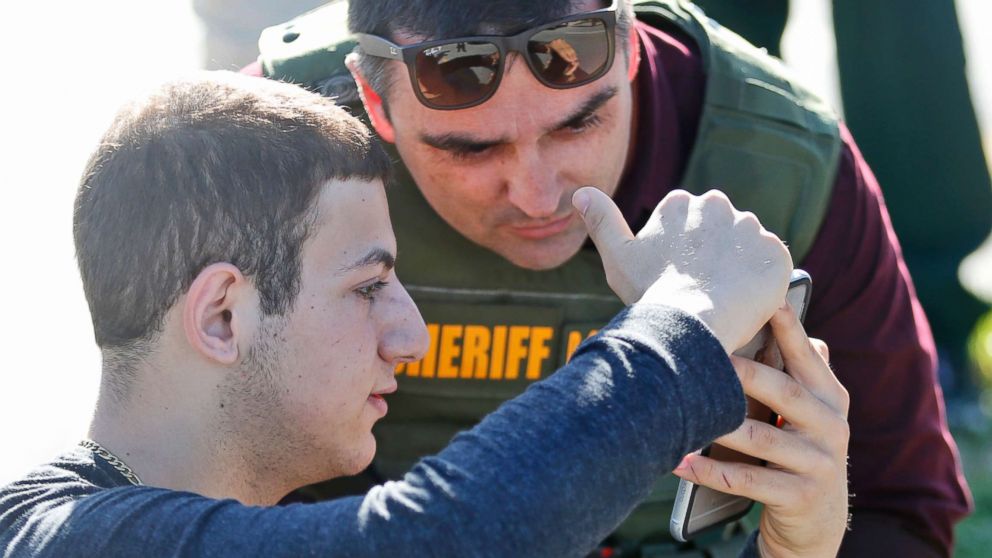 Gomez called that an example of "really good, fast police work."
"Law enforcement response appears to have been outstanding," Gomez said. "They responded right away, they immediately were extracting the students and the faculty out of the area where the shots were reportedly fired."
The frequent public status updates provided by multiple branches of law enforcement were cited by Trump as being helpful in the emergency situation.
"They're doing an excellent job in their crisis communications," he said, adding that the news conferences and Twitter updates "at least helps manage the parental and community anxiety. It's the lack of communication or inconsistent communication that creates increased anxiety."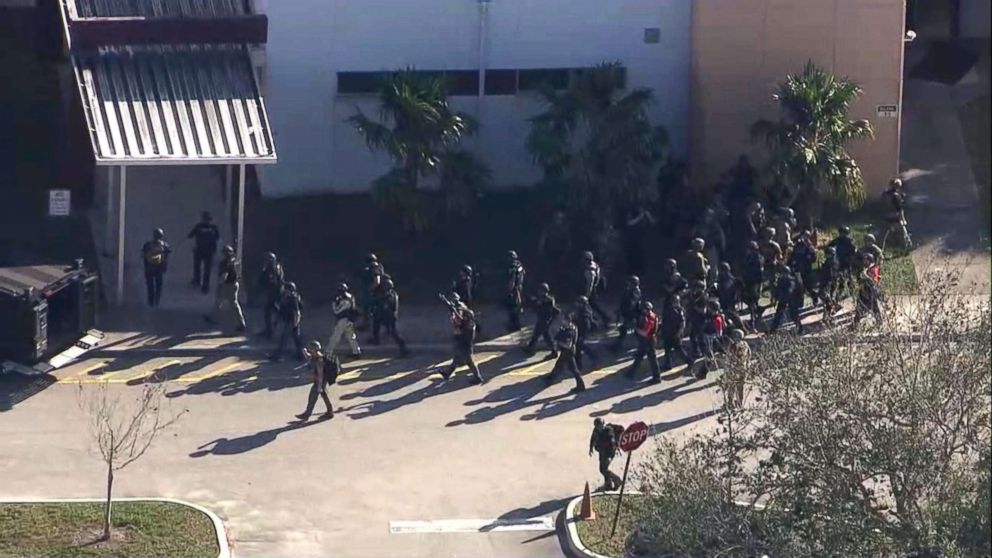 Remaining questions
One issue that could be a double-edged sword was the suspect's expulsion from the school.
Gomez said that school administrators "expelled him, you got him away from your kids [at the school]... but now you may have somebody who has a beef against you and may want to come back to your school and act out a vengeance against the school or specific teachers and you have to be prepared for that."
Now, as the lengthy list of mass shootings in this country continues to grow, the debate over what happens next - both at individual schools and at the national and state level - rages on.
"I don't want people to be left with the impression that this as a nation is the best we can do," Chipman said.
"We can't say that the best we can do is teachers that act as heroes and then have politicians pay for funerals," he added.