Scientists discover new species of miniature ancient whale that lived about 41 million years ago
This whale likely measured about 8 feet.
Scientists have identified a new species of ancient miniature whale, which is now thought to be the smallest known basilosaurid to ever exist.
Remnants from the whale, named the Tutcetus rayanensis after the ancient Egyptian pharaoh Tutankhamun, were found in 2012 embedded in limestone rock in the Fayum Depression in Egypt, located about 70 miles southwest of Cairo, said Abdullah Gohar, a paleontology Ph.D. student at Mansoura University who co-authored a new study in Communications Biology.
Included in the fossils were a skull, jaw, teeth and vertebrae fragments dating to about 41 million years ago, according to researchers.
The Tutcetus is the "grandfather" for all modern dolphin and whale species, Hesham Sallam, lead author and paleontologist at Mansoura University and the American University in Cairo, told ABC News. It is also the smallest basilosaurid ever recorded, likely measuring 8 feet in length and about 412 pounds, researchers estimated. Basilosaurids typically range from about 13 feet to 59 feet in length, according to the study.
The smaller body size of the Tutcetus may have evolved in response to a warming event that occurred about 42 million years ago, known as the Lutetian thermal maximum, the researchers suggested. The Tutcetus' skull is about five times smaller than other basilosaurids, Gohar said.
Previous research has suggested that animals tend to evolve smaller body sizes in warmer climates.
Researchers estimate the whale to have been near adulthood, since the bones within its skull and vertebrae had fused together and its permanent teeth were at an advanced stage of emergence. The whale had not reached full adulthood.
The Tutcetus rayanensis is thought to have been a species with a shorter life span, as previous research has proposed that the emergence of permanent molars tends to occur in mammals with shorter life cycles. The Tutcetus likely reached sexual maturity at an earlier age and died at a younger age than other basilosaurids, Gohar said.
Its anatomical features are similar to today's dolphins, Sallam said.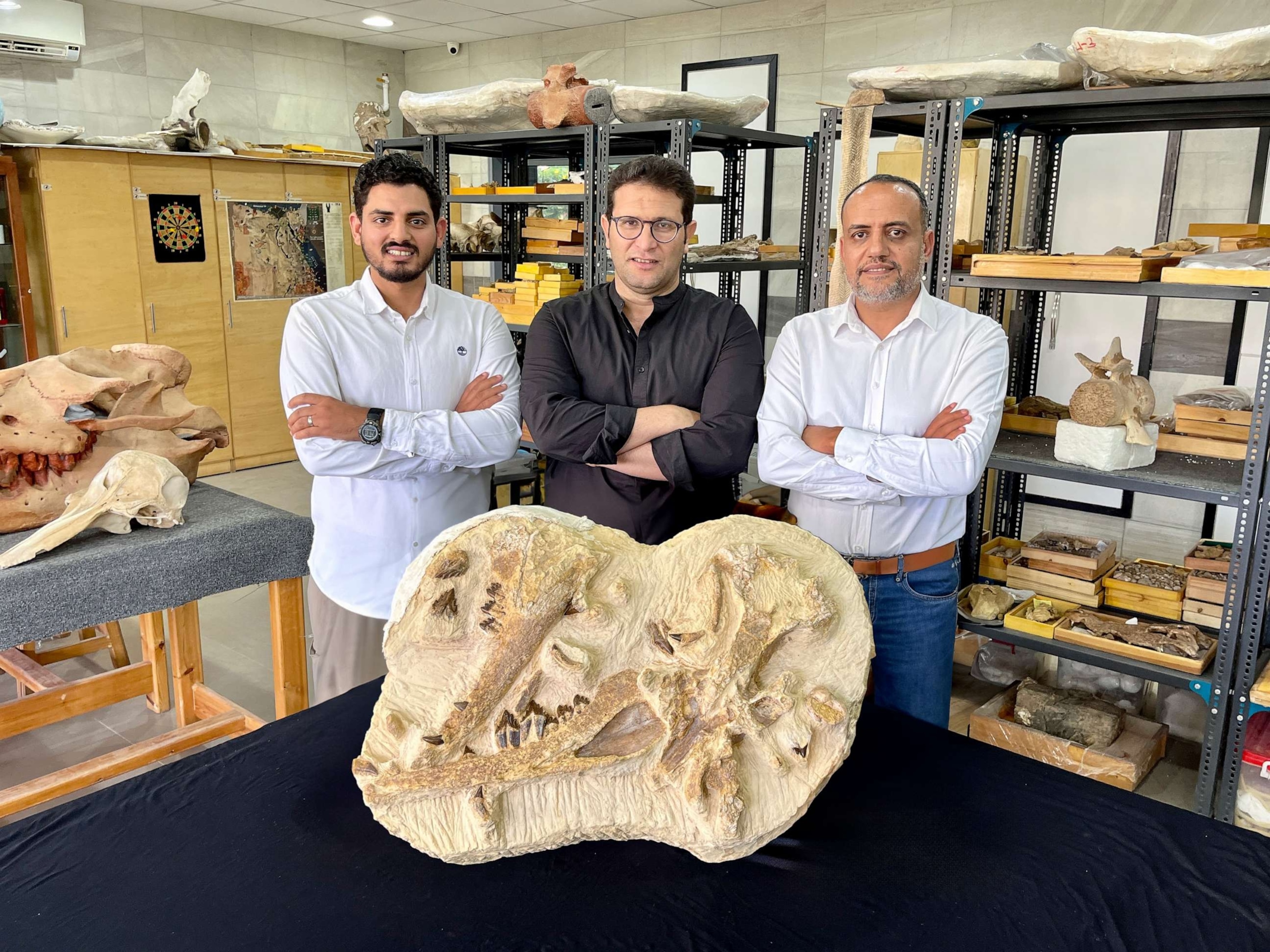 The species likely fed on flesh, the researchers deduced based on the configuration of their teeth.
The Fayum Depression is well known for Paleogene deposits, Sallam said, adding that there are likely hundreds more ancient whale skeletons in the area that are yet to be discovered.
Ancient basilosaurids likely gravitated toward the region due because its climate and location was ideal for calving, Gohar said.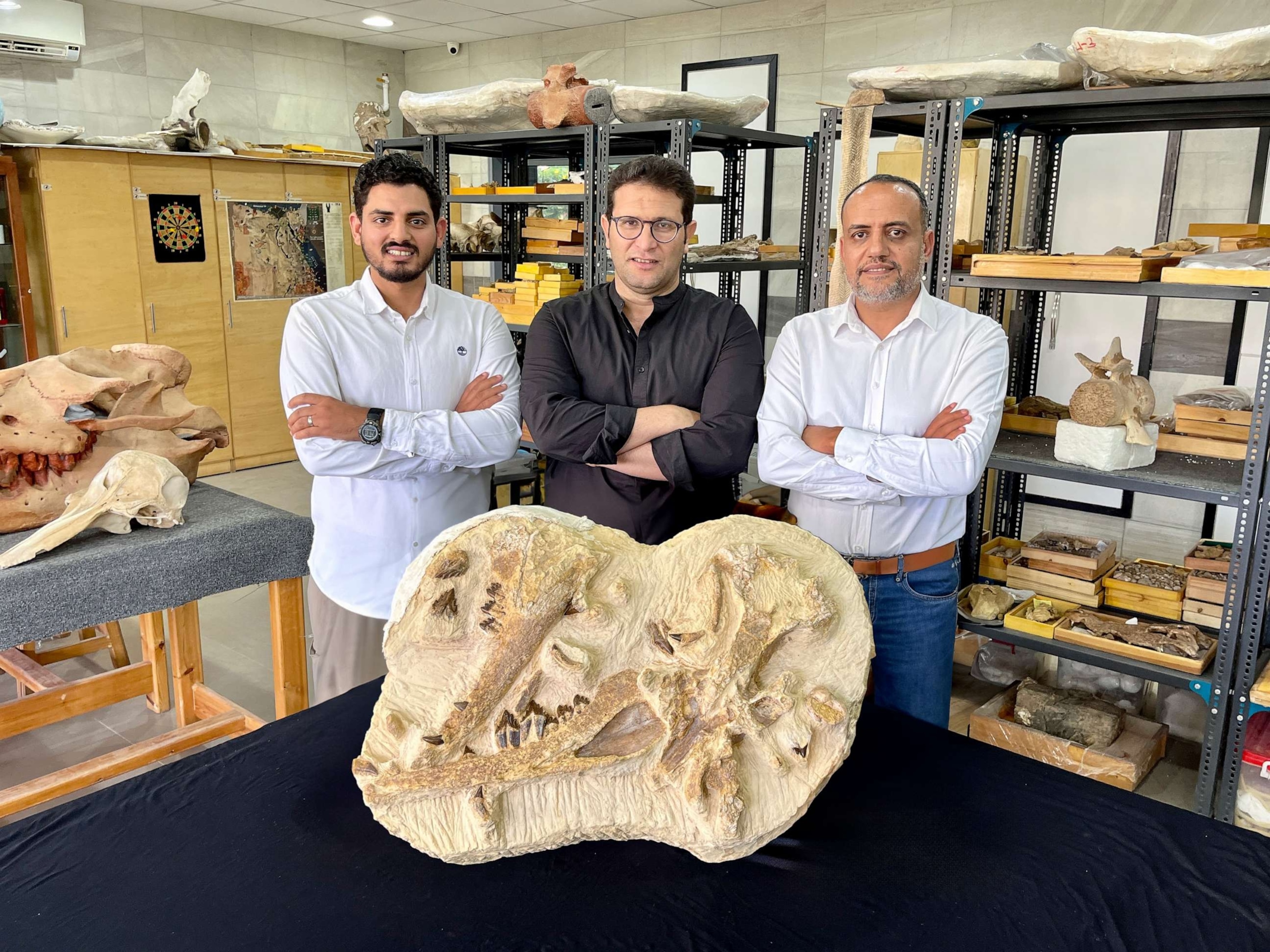 Paleontologists are anxious to return to the Fayum Depression in search of more fossils, they said.
"It does make us so excited to go back and look for more deposits and looking for more evidence to complete the picture of the will evolution story," Sallam said.