'We did scream at God': How Shanann Watts' parents dealt with their pregnant daughter, granddaughters' murders
Frank and Sandy Rzucek spoke to "20/20" in an exclusive interview.
The parents of slain Colorado pregnant woman Shanann Watts told "20/20" in an exclusive interview that they are still grappling with how their son-in-law Chris Watts could have murdered their daughter and their two young granddaughters.
"That's the big word – Why?" said her father Frank Rzucek. "He must have snapped, because there's nothing else I could figure out what happened to him."
"We did scream at God, yes we did," added Sandra Rzucek, Shanann Watts' mother. "The devil comes to you in any shape, size and form and can be transformed into anything."
Chris Watts, 33, pleaded guilty to murdering his 34-year-old wife, who was pregnant with a son they had already named Nico, and their two daughters Celeste, 3 and Bella, 4, in August. He was sentenced in November to five life sentences, three to be served consecutively, without parole.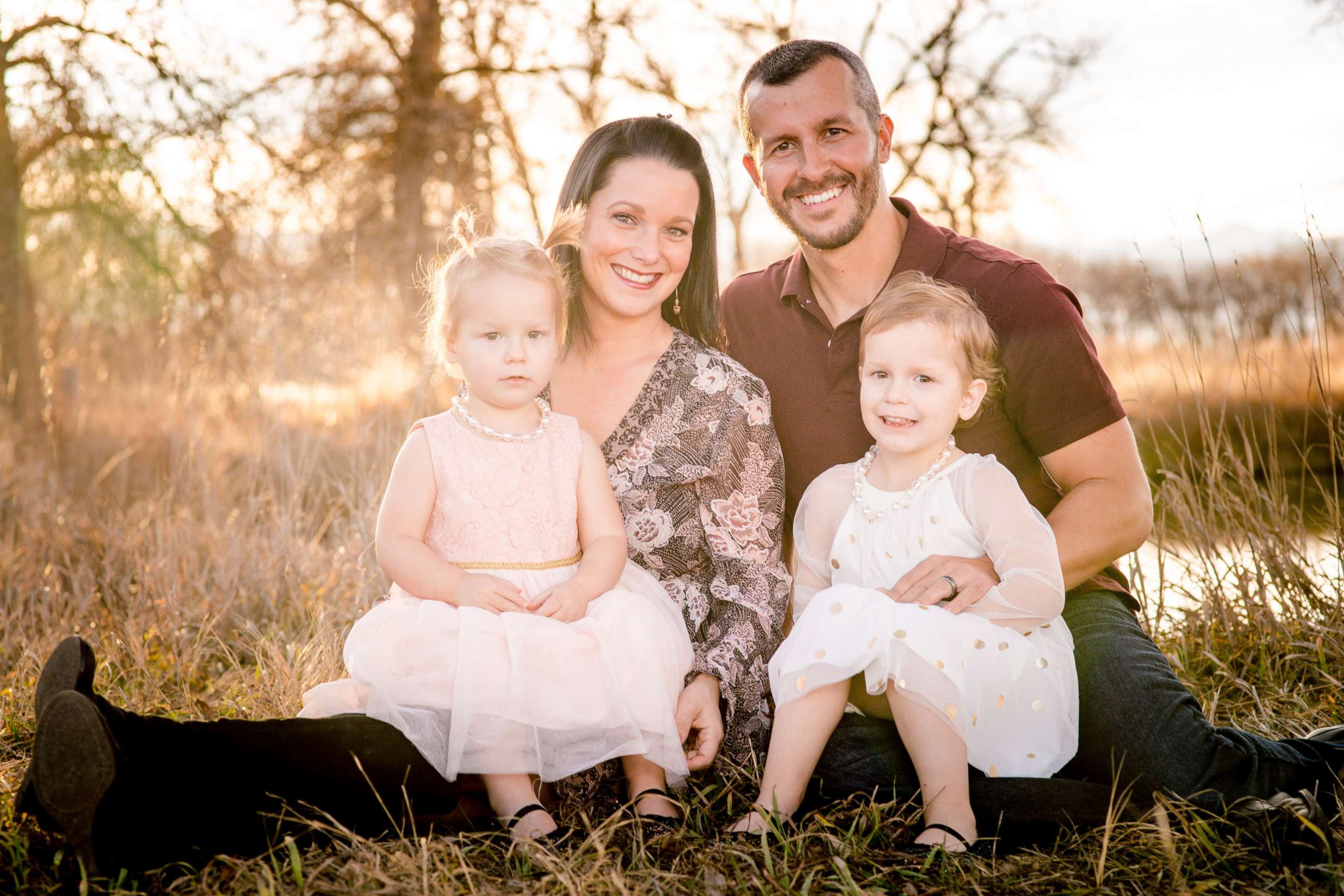 The Rzuceks said their daughter was a "phenomenal" mother who would "do anything for her children." She had battled lupus for a long time, and met Chris Watts through Facebook. At first, the Rzuceks said they "loved him."
She wasn't herself. She was trying really hard, but her mind and her heart were really with what was happening in her marriage.
"You just don't sleep very good with lupus," Sandra Rzcuek said. "She had her head on his lap, and they were watching TV. He didn't move. He didn't get up to go to the bathroom. He didn't get a drink. He let her sleep for four hours. I told her, 'God must've sent him to you.'"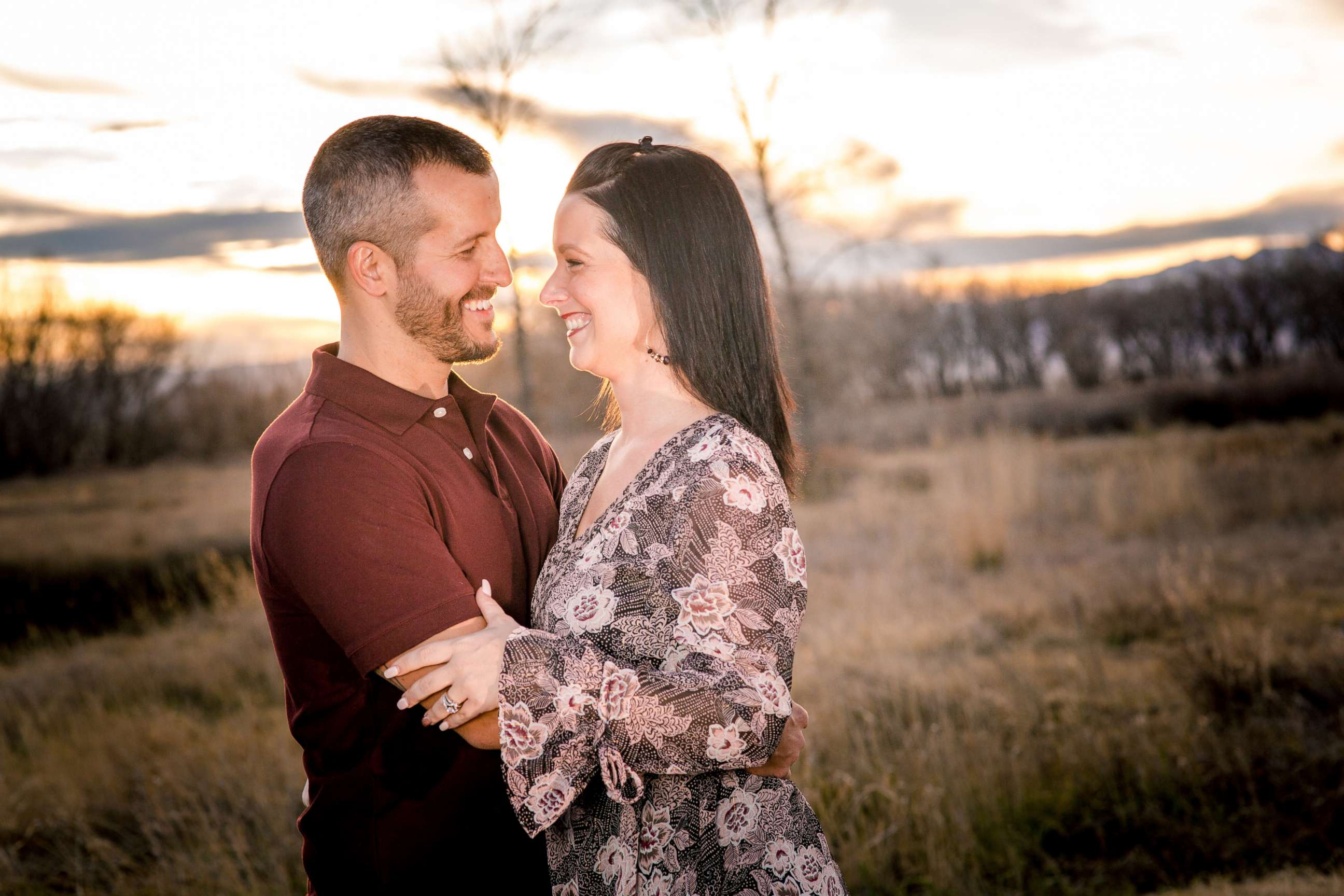 Shanann and Chris were married less than two years later and then had their two girls. When she was pregnant a third time, Shanann's friend Nickole Atkinson said she was happy to be having a boy and that Chris was "a very loving father."
"He was so in love with her," Sandra Rzcuek added. "He did everything he could for her to make her happy. It was amazing love."
According to longtime friend, Cristina Meacham, the couple's relationship was enviable and an inspiration to her.
"It was amazing to see how they were as a couple and parents," she said.
The first indication that something might be wrong in their daughter and her husband's marriage was during a family trip this past summer.
Shanann Watts and the girls had gone to visit her family in North Carolina for six weeks, while Chris Watts stayed behind at their home in Frederick, Colorado, for work. Sandra Rzucek said her daughter told her she had noticed a change in her husband in the past few weeks.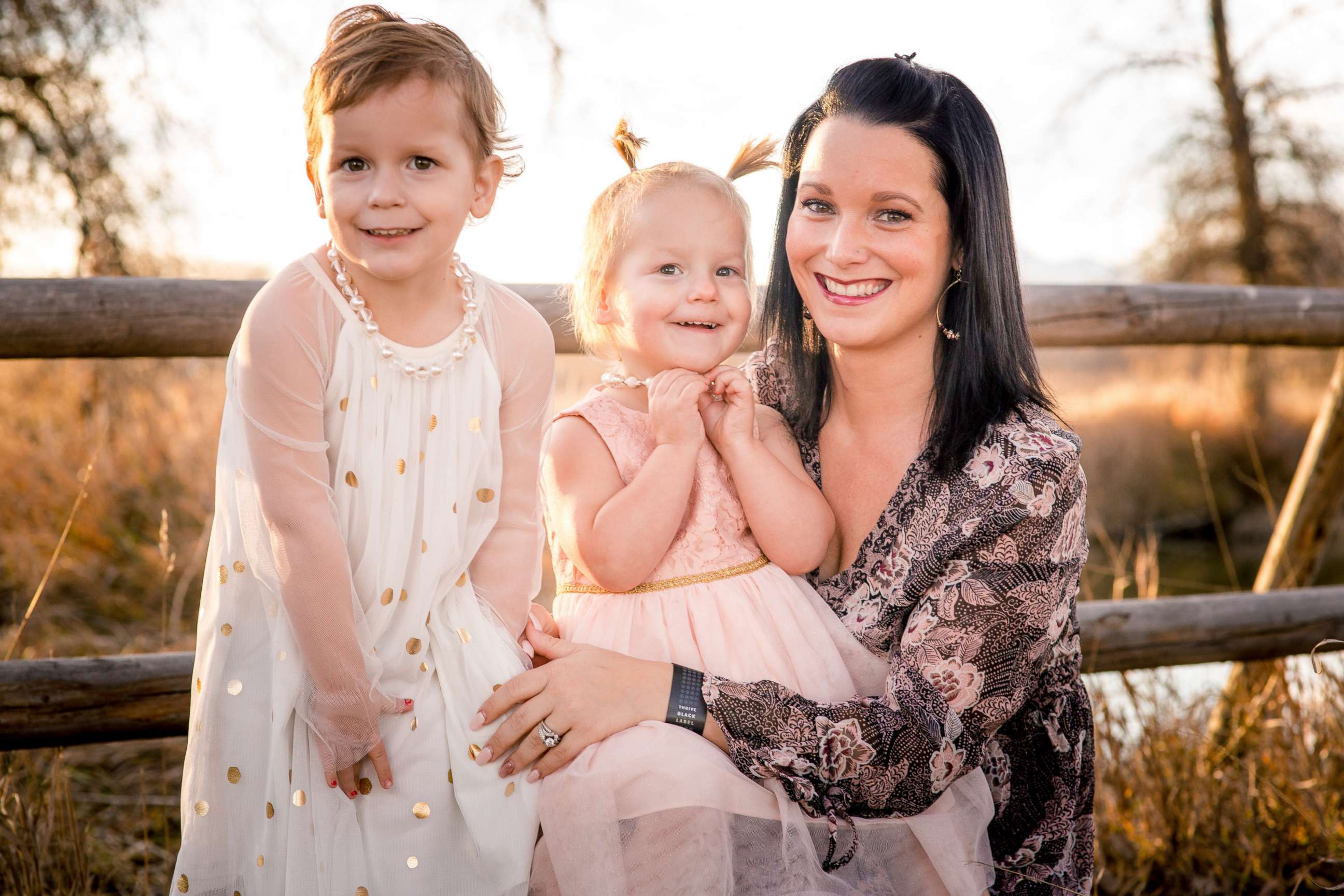 After they got home from North Carolina, Shanann Watts' friend Addy, who asked that her last name not be used, said Shanann had texted her and said Chris "had changed" and told her he didn't "want another baby."
By August, friends said Shanann Watts was worried about her marriage crumbling. But Shanann, who was a promoter for Thrive, a program from direct-selling business Le-Vel, decided to go to a work training event in Scottsdale, Arizona.
"She wasn't herself," Addy told "20/20." "She was trying really hard, but her mind and her heart were really with what was happening in her marriage."
Her friend and sales partner Nickole Atkinson went with her and when they got home on Aug. 12, Atkinson said she dropped Watts off at home.
"Being that she was pregnant … she was very uncomfortable on the plane," Atkinson told "20/20." "I just told her, 'If you need help in the morning, let me know.' … We gave each other a hug and I watched her go into the house."
But the next morning, Shanann Watts, whom Atkinson said always texted her like clockwork each morning, hadn't reached out. That's when she first thought something might be wrong, Atkinson said.
"She didn't text me," Atkinson said. "I tried calling. She didn't answer… which is really odd because she texts me every morning."
"I was worried about her," Atkinson said. "I knew something was wrong, I just didn't know what."
Meacham said she also normally received a morning message from Watts and didn't hear from her that morning. Then when Atkinson reached out to her with concern, "it was like something in me just dropped," Meacham said.
Atkinson said she then raced over to Watts' house. She knew the key code to the front door, she said, but when she tried to open it, she found the chain latch was pulled across the door frame.
"It was locked from the inside," Atkinson said. "And then I called Chris [who had already left for work] and asked if he knew where Shanann was. He said, 'She went on a play date.' I said, 'Chris, her car's in the garage. How could she have gone on a play date when both Bella and Cece are in car seats?'"
Nickole Atkinson was a close friend of Shanann Watts, the woman who was found dead along with her two young daughters, Celeste and Bella.
Atkinson said she spoke with Meacham again, who suggested Watts was probably at her OB/GYN appointment. Atkinson went over to Watts' doctor's office next, but when she got there, she said the receptionist told her Watts hadn't shown up for her appointment.
Atkinson called 911 and went back to the Watts' house to wait for the police. Meanwhile, Chris Watts called her friend Cassandra Rosenberg in Arizona, who said she began screaming at him to get home.
"I was frantic, 'You need to get to the house… Nicki's calling the police so they could break down the door,'" Rosenberg told "20/20." "He said, 'No. Don't call the police. I don't want to get them involved' … I said, 'You're an idiot and you need to get to the house because something's wrong.'"
Chris Watts showed up as police officers were doing a perimeter check of the family's home. They asked to search the home, and found Shanann Watts' purse and wallet on the counter, her wedding ring on the nightstand, and some of the sheets on the beds stripped off.
"There were sheets missing from a couple of the beds," Weld County District Attorney Michael Rourke told "20/20." "There was a sheet missing from the bed in the master bedroom. The matching sheet, the non-fitted or flat sheet, was found in the garbage can. The sheets were missing from one of the girl's bedrooms. "
Then a neighbor, Nate Trinastich, gave investigators video from his security camera that showed Watts loading items into his truck the morning the girls and their mother were reported missing. Authorities believe he used the truck to dispose of the bodies.
"The only thing I caught was Chris backing his truck into his garage," Trinastich told "20/20." He said that Chris Watts came over to his house with police to watch the surveillance footage he had.
He is a monster. How do you put someone you love into an oil tank?
"[Watts] was standing right in my living room basically watching it. He looked very frantic," Trinastich continued. "He was really swaying back and forth… he wasn't saying anything. The only time I saw him show any emotion was a little bit of nervousness when he was watching that tape."
Authorities say a neighbor's security video shows Chris Watts making three trips from the house to his truck carrying something the morning his wife and children disappeared.
At first Chris Watts appeared cooperative with police and denied having anything to do with his wife and daughters' disappearances. He even gave an interview to ABC's Denver affiliate KMGH-TV after they went missing, in which he said, "My kids are my life. ... those smiles light up my life."
"He didn't give a flying flip," Sandra Rzcuek said. "I said, 'Chris, I don't think you should do any media.' I said, "You're the last one to have seen them, so I don't think you should.' … I thank God he did it. I thank God in heaven that he didn't listen to me."
Police then checked the GPS in Chris Watts' work truck and found he had left his house at 5:46 a.m. on the morning of Aug. 13, and arrived, 47 minutes later, at a remote oil field known as the Cervi 319 Oil Well.
On Aug. 15, Chris Watts then went to the police station to take a polygraph test, which he failed. As police continued to question him, he asked to speak with his father, Ronnie Watts, in the interrogation room, which they allowed.
Chris Watts then admitted on video to his father that he'd strangled his wife in a rage because he claimed she had killed their children. Stunned, investigators came back into the interrogation room to continue questioning.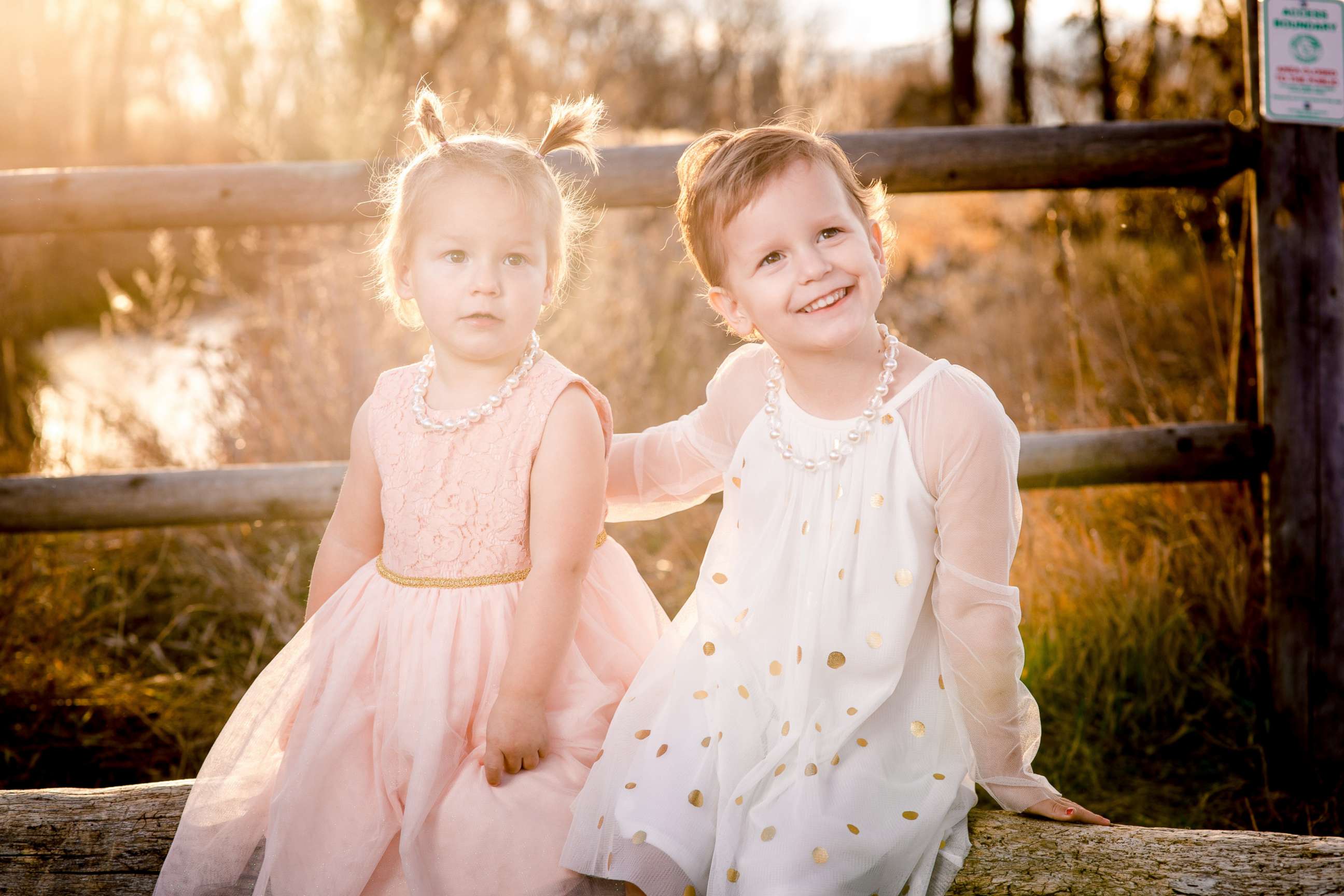 "My babies are gone, I put my hands around my wife's neck and did the same thing," Watts said during his confession to police. "I just felt anger. Nothing, I didn't feel anything."
Watts said Shanann had snapped because she knew he had an affair. But investigators concluded that he killed all three of them.
"I was scared," said Watts, after telling investigators he buried their bodies in the oil field. "I didn't know what else to do."
Watts, also charged with killing his two daughters, is seen with his father in a police interrogation room blaming the death of the couple's daughters on his wife, Shanann Watts.
Shanann's body was discovered in a shallow grave, and the children were found in separate oil tanks nearby at the Cervi 319 Oil Well, court documents show. Chris Watts was arrested for their murders.
"I knew in my heart of hearts the friend that I had cared so much for would never hurt her babies," Atkinson told "20/20." "I knew from day one that was not true."
Shanann Watts' parents said they were devastated when they learned the truth about what their son-in-law had done.
"He is a monster," Frank Rzucek said. "How do you put someone you love into an oil tank?"
"Especially your children," Sandy added. "It's sickening, isn't it?"
Chris Watts pleaded guilty to all of the charges against him: five counts of murder in the first degree; three counts of tampering with a deceased human body; and one count of unlawful termination of pregnancy.
Prosecutors believe his "desire for a fresh start" to begin a new relationship outside of his marriage was in part a motive for the crimes. At the time of the killings, Chris Watts was having an affair another woman, 30-year-old Nichol Kessinger.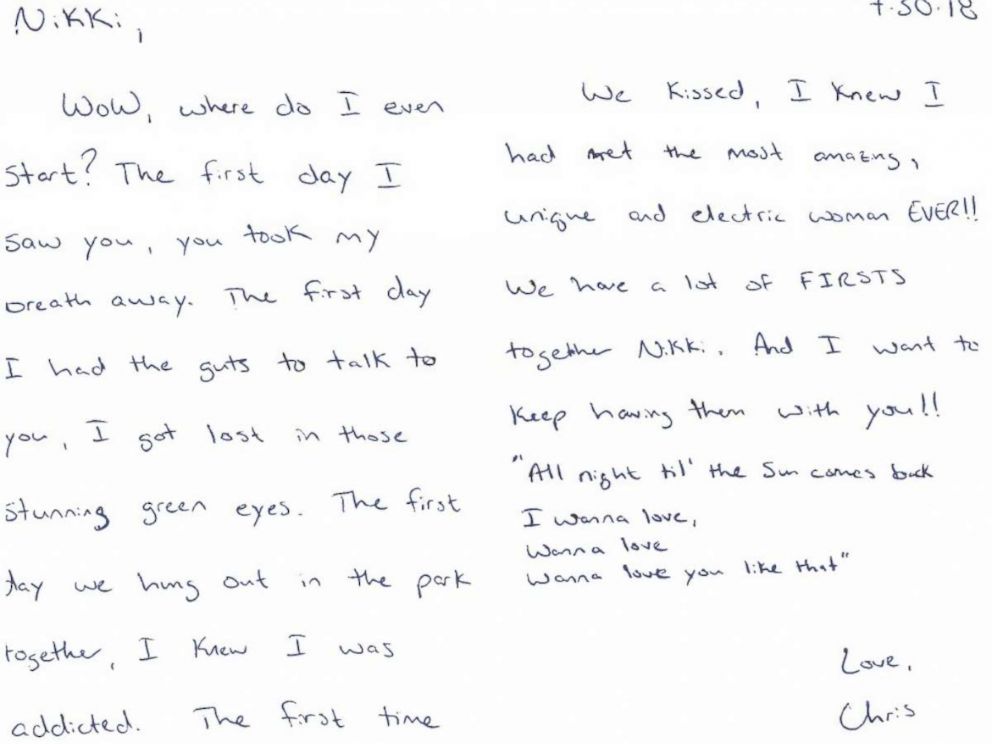 Kessinger told police she and Chris Watts met through work in June and started dating the next month. She said Watts told her he had two daughters but was going through a divorce.
"If he was that unhappy with his family and wanted to start this new relationship, get a divorce. You don't have to eliminate your whole family," said D.A. Michael Rourke.
She says Chris Watts told her he was finalizing a divorce and showed a lack of emotion when she asked about the family's disappearance.
Shanann Watts' family was present in court on Nov. 19 when Chris Watts was sentenced to five life sentences without the possibility of parole, three to be served consecutively. They clutched each other and wept as Rourke described how Chris Watts disposed of his daughters' bodies, shoving them through 8-inch holes at the top of separate oil tanks.
I couldn't ask God for more. He really blessed us with them. She was an amazing daughter. She was a best friend. She wanted to soar the earth, and she always said, 'Mom, I want to leave my mark on the earth,' and she did.
Both daughters died from smothering, Rourke said at Watts' sentencing, and that "Bella fought back for her life." In court, Frank Rzucek said that Watts "carried them out like trash" and called him a "heartless monster."
"To find out in court that my granddaughter struggled to live, that probably threw us over the edge," Sandra Rzucek told "20/20."
Chris Watts' mother Cindi Watts also spoke to her son directly at his sentencing hearing, telling him that his family forgives him but that "our families have been irreparably broken by the needless deaths of Shanann, Bella, Cece and Nico. This is something we will never get over."
Chris Watts declined to speak in court. He also declined interview requests from "20/20."
Chris Watts was sentenced to five life sentences in Colorado for the murders of his pregnant wife and young daughters.
In exchange for Watts' guilty plea, prosecutors agreed to not pursue the death penalty. Shanann Watts' family agreed to those terms, according to the district attorney's office.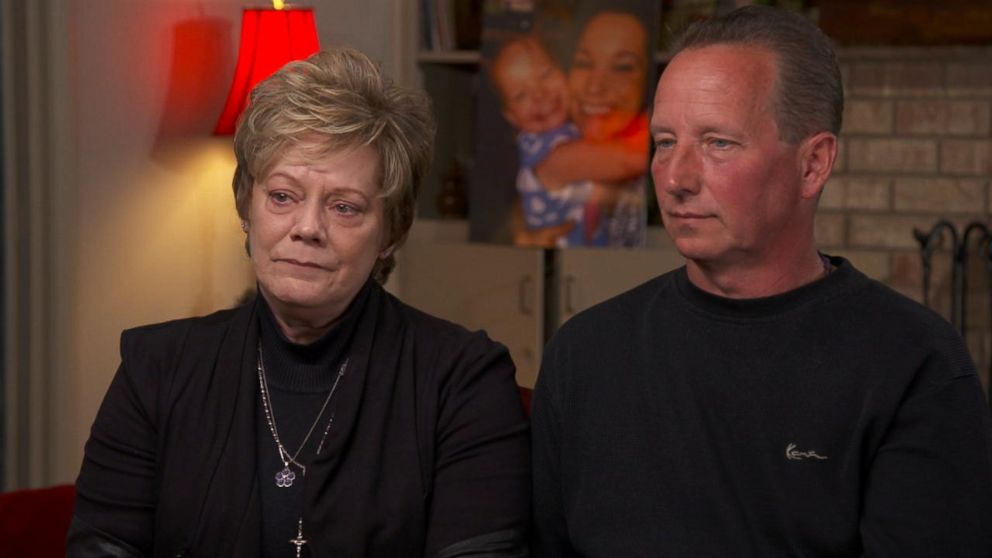 "I didn't want death for you because that's not my right," Sandra Rzucek told Watts when she spoke at his sentencing hearing. "Your life is between you and God and I pray that he has mercy for you."
Shanann Watts' parents sued Chris Watts for her wrongful death after his sentencing, seeking funds to cover funeral expenses, the loss of their daughter's future income and compensation for emotional distress.
"What we're concerned about is somebody is going to come and offer him a lot of money to tell the world ... at least a version of what he contends happened that night," Mike Newman, one of the Rzuceks' attorneys, told "20/20." "We're not going to allow him to do that. So, that's why we filed the wrongful death suit."
"[Sandra Rzucek] wants to shine a light instead of focusing on negativity," added Thomas Grant, another one of the Rzuceks' attorneys. "It would be really easy for her to sit here and be hateful, and instead of seeing that, what you see is her really talking about light and love and talking about her daughter and all the positive things in their life… they think justice was really served in this case with the plea and that it was the right choice to make."
Now, Sandra Rzucek says they are leaning on their Catholic faith for strength and hopes the world will remember her daughter and granddaughters as "amazing" people who "had a lot of love."
"I couldn't ask God for more. He really blessed us with them," Sandra Rzcuek said. "She was an amazing daughter. She was a best friend. She wanted to soar the earth, and she always said, 'Mom, I want to leave my mark on the earth,' and she did."
ABC News' Kelley Robinson, Taigi Smith, Emily Shapiro, Karma Allen, Kayna Wentworth and Clayton Sandell contributed to this report.