— -- One guy's man cave in Seattle is the ultimate Lego lovers paradise.
Jeff Pelletier, an architect, started playing with the small plastic building blocks when he was a toddler and up through the age of 16.
"I pulled it out of storage around 2005 and started building up my collection to the size it is now," he told ABC News, describing his approximately 250,000-piece collection that cost him about $25,000, as reported by ABC News' Seattle station KOMO.
He remodeled his home in 2011 and decided to transform his basement into the Lego-themed man cave he has today.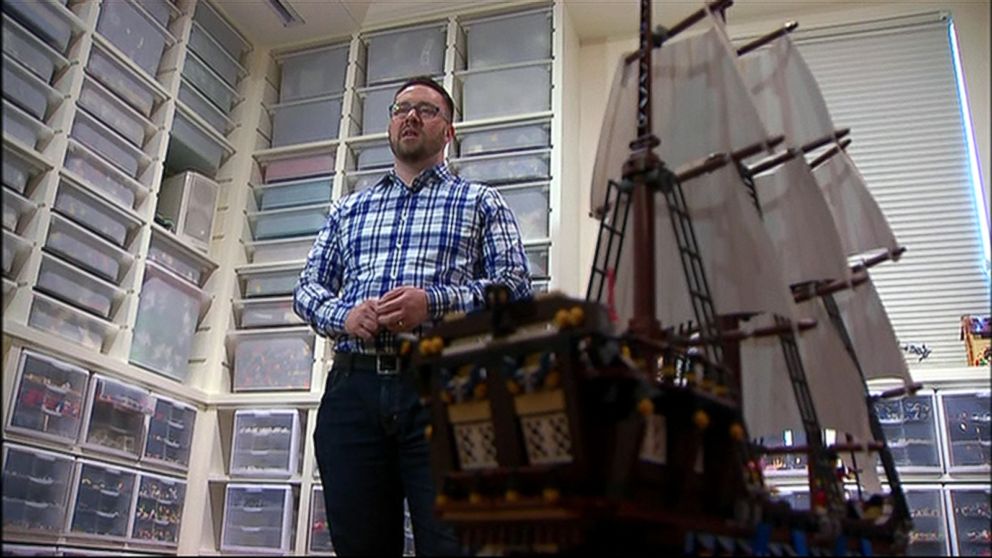 "I decided to build the Lego room to have a place to nicely store my collection," he said. "It also serves as a great brackdrop for our media room, allowing the space to be more than just one thing. We knew this was our 'forever' house so we could take the risk to make such a custom room."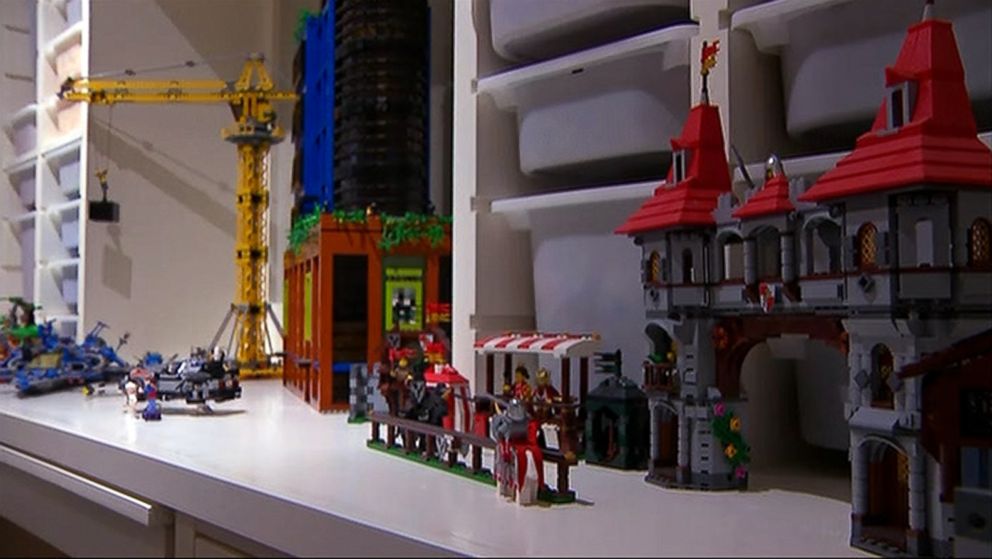 The room has drawers that reach the ceiling, with designated places for things like Lego heads. There is also a bar where adults can enjoy a drink. He hopes his sons, ages 2 1/2 and 7 months, will someday be as enthusiastic as he is about the toys.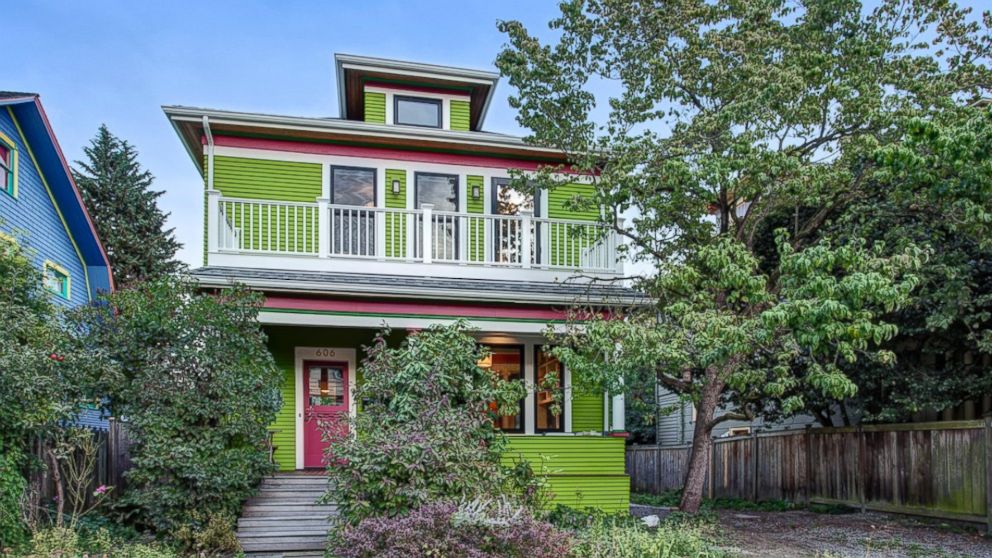 "Everyone is always surprised and excited when they see it and luckily I have had a very supportive group of friends and family," he told ABC News. "My husband even builds down there from time to time although he isn't as big of a fan as I am."
Pelletier, who runs a small architecture practice Board & Vellum, has pulled in fun elements into his residential projects -- including for a family that also shared his hobby and has a smaller Lego area.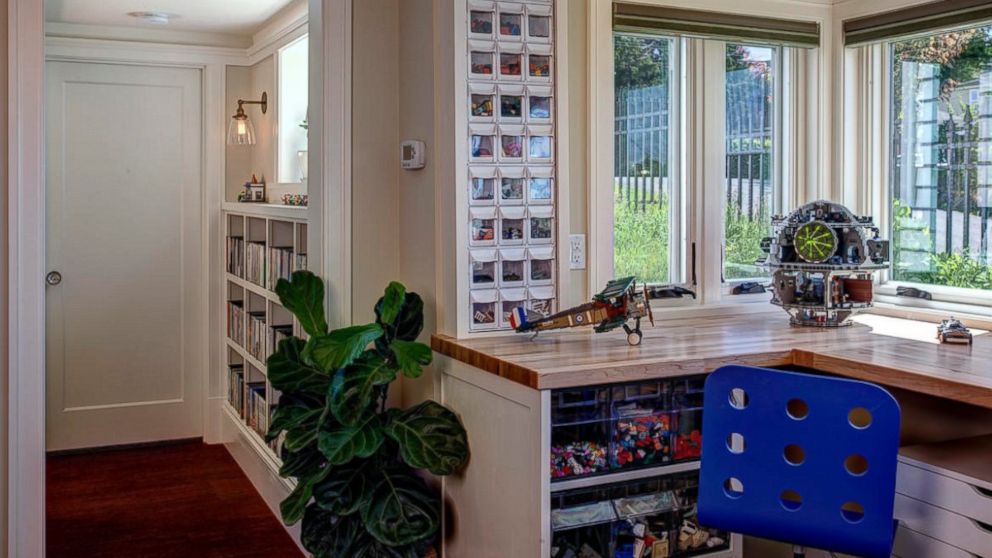 When asked about other creative features in his home, Pelletier said dogs love his custom dog crate near his kitchen.