— -- Some residents of Sugar Land, Texas, say they've been left with a bitter taste in their mouths after a city-approved selfie statue was recently erected outside City Hall.
The statue features two smiling women in a slight stooping stance, with one holding a cellphone, arm outstretched, to snap a picture of themselves.
Some residents took to social media to voice their outrage after word went out — mistakenly — that the city paid for the monuments as part of a beautification project.
"I'm salty [expletive] about that 'selfie' statue in Sugar Land," one man tweeted. "Who approved that s---?"
"I'm embarrassed for everyone," a woman commented on Twitter.
In fact, the selfie statue was part of a 10-piece sculpture collection paid for by a generous resident, according to a press release put out last month by the city, saying that the sculptures were "donated by a Sugar Land resident to the city through the Sugar Land Legacy Foundation." The donor was identified as Samuel Levin. He could not immediately be reached by ABC News for comment.
The statues were approved two years ago, as indicated by an agenda request dated Sept. 16, 2014.
The selfie statue and another statue, of a seated man playing a guitar, cost an estimated $32,500 combined, including $10,000 for installation, according to the agenda. Along with four lesser-valued pieces, the statues cost $77,660. The cost of the entire 10-piece collection was unclear. It is also unclear how much money was donated.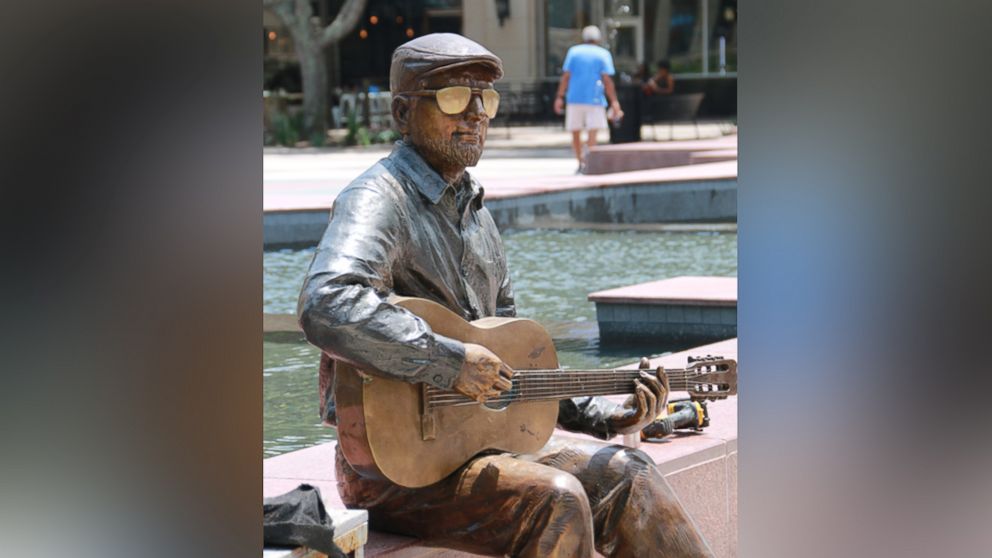 Even if taxpayer money wasn't used for the installation, some people took issue with the selfie-taking statue because, in their view, it promotes a narcissistic society.
"So, is the city of Sugar Land expecting us to take pictures with that statue of 2 girls taking a selfie?" the woman noted above asked in her tweet.
The city is standing by the collection, saying in a statement that it "reflects the public's strong desire for art that beautifies the city."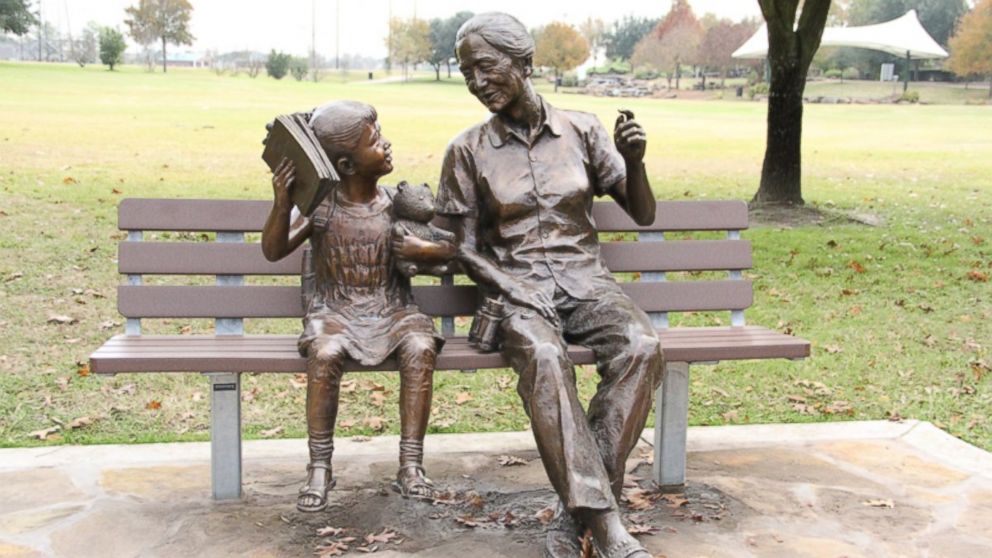 "The donated statues are intended to depict activities common in the plaza and parks where they are installed," Doug Adolph, a city spokesman told ABC News, explaining the idea behind the picture-snapping statue.