— -- A company led by a former White House military aide that is under FBI investigation for allegedly cheating foreign investors out of millions after promising them an easy path to a Green Card should have long ago lost its federal Homeland Security certification, said Senate Judiciary Chairman Charles Grassley.
"There's no reason why [federal immigration officials] could not at least suspend a regional center's certification when there is evidence of fraud," said Grassley, an Iowa Republican, who has called for greater scrutiny of the foreign investment visa program, known as EB-5. Under the controversial U.S. immigration program, foreign investors can obtain visas, and eventually Green Cards, if they invest at least $500,000 in projects that will create American jobs.
One of the companies with federal approval to market the investment visas overseas was set up by the former Chief of Staff of the White House Military Office and a partner. The firm, called Noble Outreach, promised investors their money would be used to rebuild New Orleans after Hurricane Katrina, including an ambitious hotel, restaurant and conference center development. But the project was never built and investors said in a lawsuit they believe the two company executives took salary and consulting fees while diverting much of the $16 million in investment money into separate companies or entities they controlled.
Timothy O. Milbrath, the vice president of Noble Outreach, and retired military adviser to Presidents Ronald Reagan, George H.W. Bush, and Bill Clinton, told ABC News that because of the ongoing litigation, he cannot say what happened to the money but that, "Everything is accounted for."
"I can honestly say that what we have here -- the claims are not substantiated," he said in an interview. He said the problems Noble Outreach encountered were the fault of a badly managed federal program that hampered the company's efforts to get projects going and recruit new investors.
As ABC News reported in February, an internal government review found that more than 30 EB-5 projects have come under criminal investigation, including Noble Outreach. But the Department of Homeland Security has continued to certify many of those firms, even as other federal agencies were investigating them.
Homeland Security officials said they remain powerless to revoke a regional center's certification unless there is proof they have not been creating jobs.
"USCIS only has the authority to terminate a regional center if there is evidence the center is no longer promoting economic growth – not on the basis of national security concerns," an agency spokesman told ABC News in a written statement. "This lack of discretion limits the ability of the Director or the Secretary to terminate a regional center in the event of suspected or even proven criminal activity."
Grassley responded, "Fraud does not promote economic growth."
"It seems more likely that the agency won't decertify a regional center because of its apparent belief that those with political connections should get preferential treatment," Grassley said.
Homeland Security Secretary Jeh Johnson provided a statement to ABC News saying he is urging Congress to provide his agency "legal discretion to deny or revoke cases when necessary, authority to exclude people with criminal backgrounds from participating in EB-5 regional centers, and authority to require regional centers to certify compliance with our securities laws."
The EB-5 program comes to Congress for reauthorization this year. The visa option exploded in popularity over the past few years, as businesses and builders began to view it as a welcome option to attract investment during the economic downturn. Foreign investors using EB-5 have financed a number of successful projects, including a Brooklyn basketball arena, a Vermont ski resort and a Los Angeles hotel development. But it has also generated controversy. Last year, the Security and Exchange Commission issued an investor alert because of the number of EB-5 fraud cases that had surfaced.
Grassley said he believes it "is in need of substantial reform to ensure that national security is not compromised, jobs are truly created and ethical standards are being met."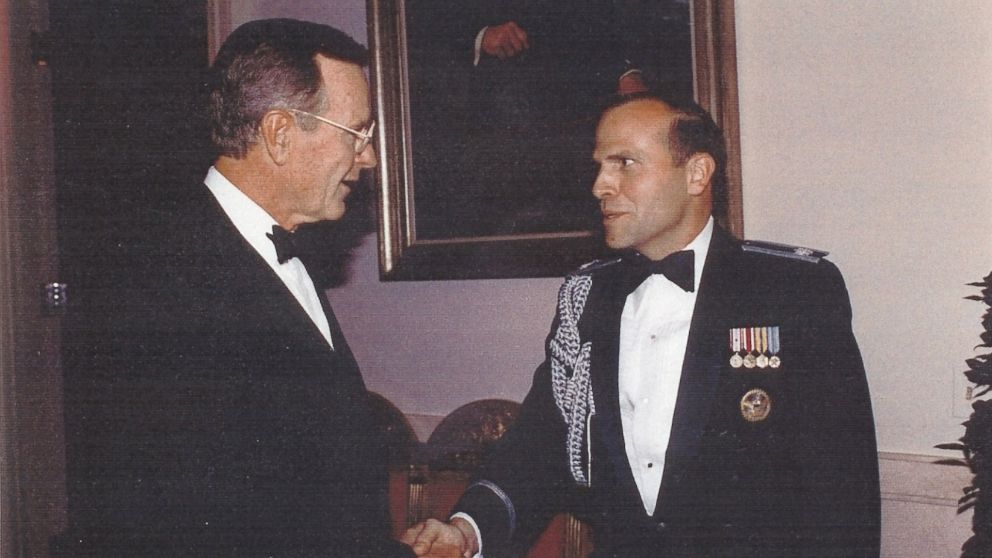 At the same time, a spokesman for New Orleans Mayor Mitch Landrieu told ABC News that his office is cooperating with the FBI investigation into Noble Outreach. Under a prior administration, the city signed a 30-year agreement that gave Noble Outreach the designation of being the city's broker for foreign investors seeking visas through the EB-5 program. Landrieu's spokesman said the city has been stymied from participating in the program since Noble Outreach fell silent more than a year ago.
"We are frustrated that Noble Outreach did not deliver on its capital investment promises, and we are cooperating fully with [investigators]," Landrieu spokesman Brad Howard said. "Eventually, we hope to end the prior Administration's 30-year exclusive [agreement] with Noble Outreach in a responsible way that does not adversely impact those who have previously invested in New Orleans."
Terry Sumpter, who is one of a group of investors suing Noble Outreach in a Louisiana court, told ABC News he has lost upwards of $750,000 in the investment, and even worse, has been refused his Green Card. Once two years had expired and the Noble Outreach project had failed to create the required 10 jobs, the government began deportation proceedings, he said.
He said he and other Noble Outreach investors now live in limbo. If they leave the United States, they have little chance of returning as anything more than a tourist, he said.
"I'm here because I want to be," Sumpter said. "I've done nothing wrong. I've only done everything by the book, what has been asked of me, and it seems I'm being punished for that."