— -- Rain, snow and brutal cold are in store for much of the country this week as several weather systems move in from the west.
Powerful storms are set to drench California over the next few days, threatening floods and mudslides. Over a foot of rain is possible in low-lying areas in central California by Saturday and several feet of snow could accumulate in elevated regions, including the Sierra Nevada range and the Rocky Mountains, according to ABC News meteorologists.
Thousands of residents in the San Francisco Bay Area were already left without power due to strong winds and heavy rain Tuesday night.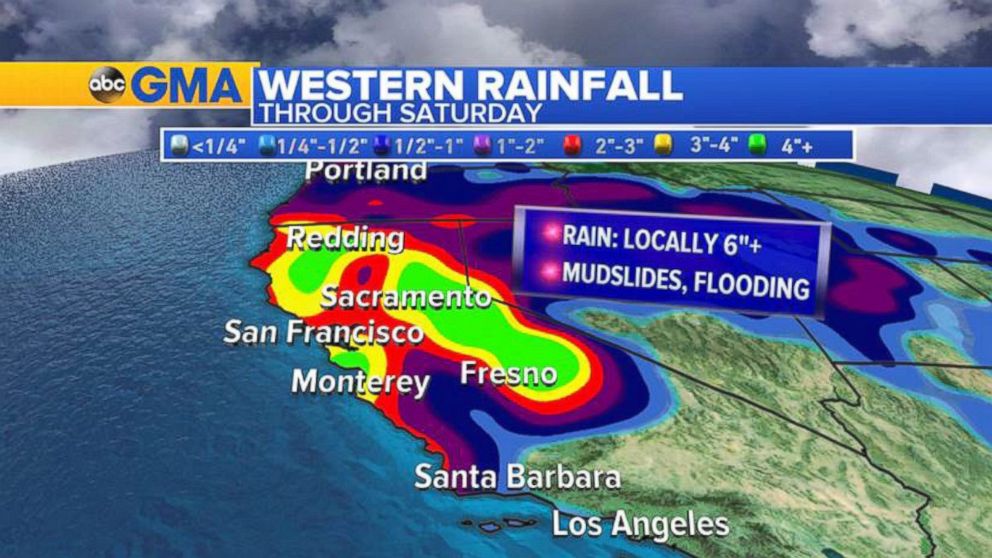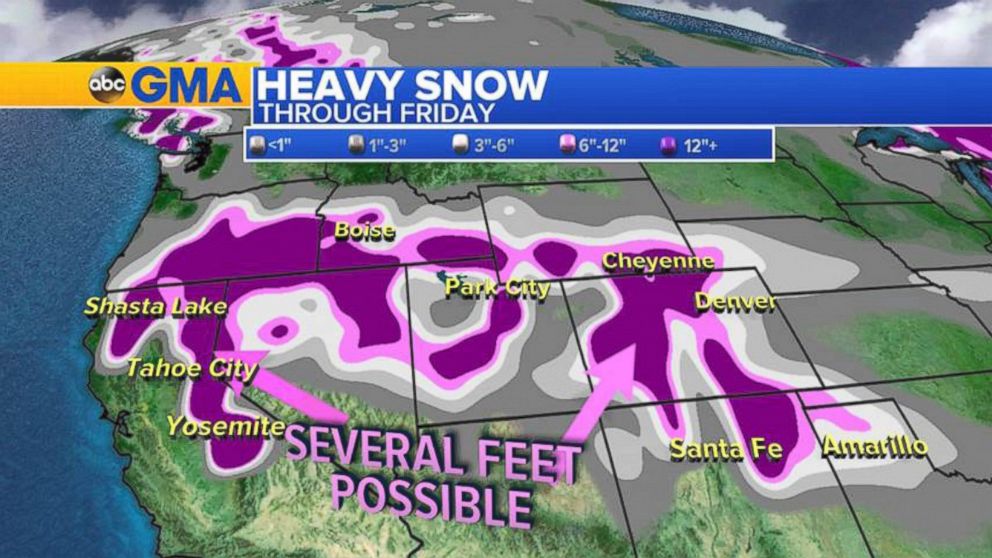 Meanwhile, an arctic blast is headed for the Midwest and the Northeast regions. ABC News meteorologists say wind chills, or feels-like temperatures, in Midwestern cities could dip as low as -45 degrees Fahrenheit on Wednesday.
"Frostbite can set in in as little as 10 minutes," warned ABC News senior meteorologist Max Golembo.
This frigid cold will begin to spread east, hitting cities in the Northeast down to the Southeast by Thursday morning. Wind chills could fall to -2 degrees Fahrenheit in Buffalo, New York, and 19 degrees Fahrenheit in Washington, D.C., according to ABC News meteorologists.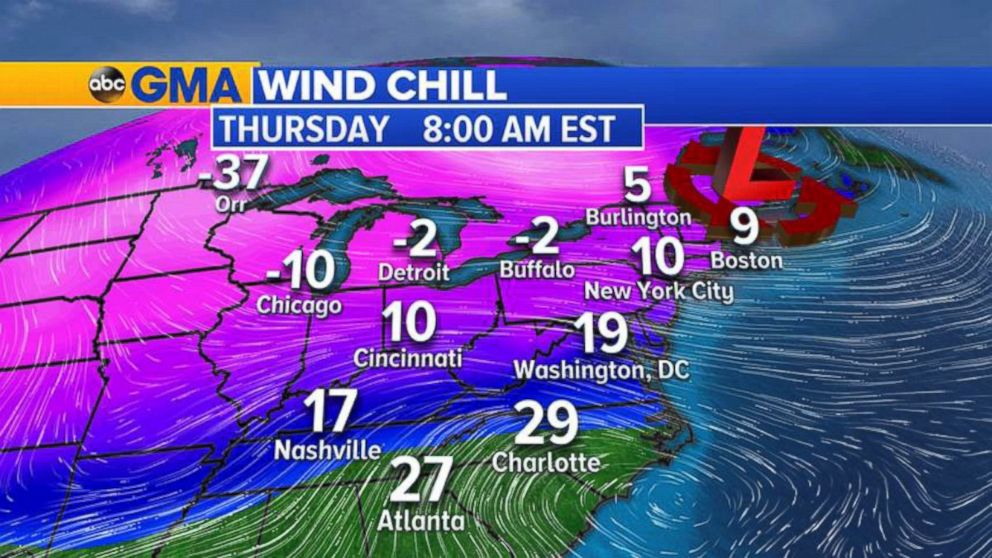 As the arctic air mixes with several weather systems brewing out west, ABC News meteorologists say snowfall is possible on the East Coast from north to south over the weekend. The first system could bring light accumulations of snow to the northeast Friday morning.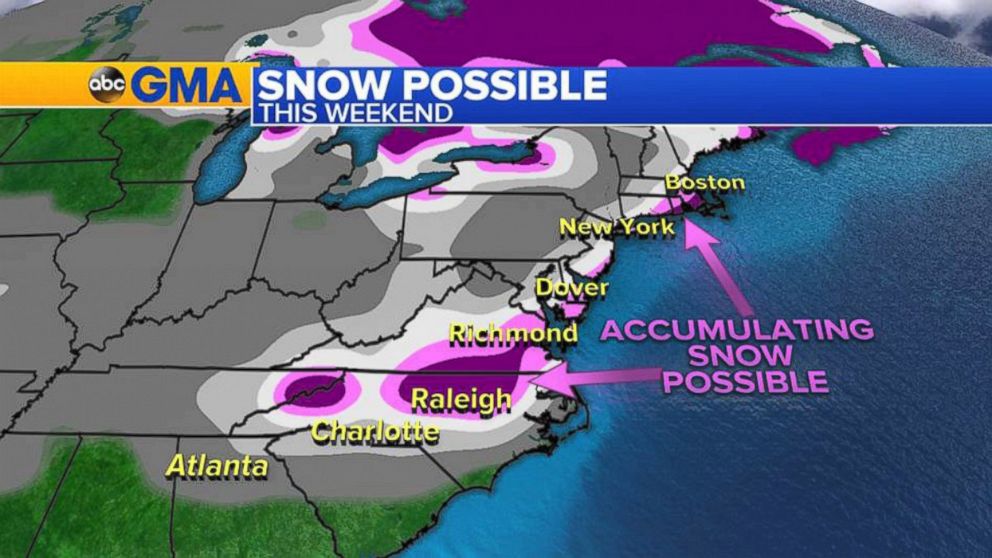 The second system could deliver rare heavy snow to northern Georgia and the Carolinas. This storm could then track close enough to the East Coast to dump some fresh snow on the coastal Mid-Atlantic and major Northeast cities, such as Boston and New York City.
"This could change dramatically as we get closer to the weekend and the storm could go out to sea," Golembo said. "Stay tuned."