Multiple tornadoes confirmed as severe weather threats continue for much of the country
A man was killed when a suspected tornado tore his house apart in Indiana.
The pattern of severe weather is continuing over the next couple of days, threatening tens of millions of Americans on Sunday and even more on Monday.
A large swath of the U.S. -- from the Canadian border to the north down to the Gulf Coast in the South -- is at risk for damaging winds tornados, especially in Kentucky, Indiana and Ohio, forecasts show.
At least two tornadoes were confirmed in Indiana by storm spotters on Sunday -- one with apparent debris near Crane, Indiana, and another near Fairland, Indiana. At least 75 homes were damaged, Bargersville Fire Chief Eric Funkhouser said. No one was seriously injured, he said.
There is at least one fatality from the series of storms that primarily hit Indiana on Sunday, an official said.
Monty Wolf, director of the Martin County EMA, confirmed to ABC News that a man was killed when a suspected tornado tore his house apart in the Lost River Township portion of the county. The man's wife was airlifted to the hospital with serious injuries, Wolf said. This is a separate reported tornado from the one in Johnson County, which is a little less than 100 miles away.
In Arkansas, Tennessee and Kentucky, respectively, more than 100,000 customers were without power as of late Sunday evening, and more than 170,000 customers were without power in Georgia, according to Poweroutage.us.
On Sunday afternoon, the tornado watch zone had expanded into Ohio and farther into Michigan, including Detroit, Cincinnati and Columbus, Ohio.
The number of people under severe weather threat will increase from 57 million on Sunday to 86 million on Monday as the line of potent thunderstorms marches toward the Atlantic coast.
Much of the Interstate 95 corridor from New York City to Washington, D.C., could be seeing strong to severe thunderstorms, with an enhanced risk in parts of Virginia and North Carolina, according to the National Weather Service.
By Monday evening, these storms will also move through Washington, D.C., Baltimore and Philadelphia, bringing heavy rain, lightning and the potential for damaging winds, large hail and an isolated tornado.
The forecast for inclement weather is a continuance of disturbances over the past several days.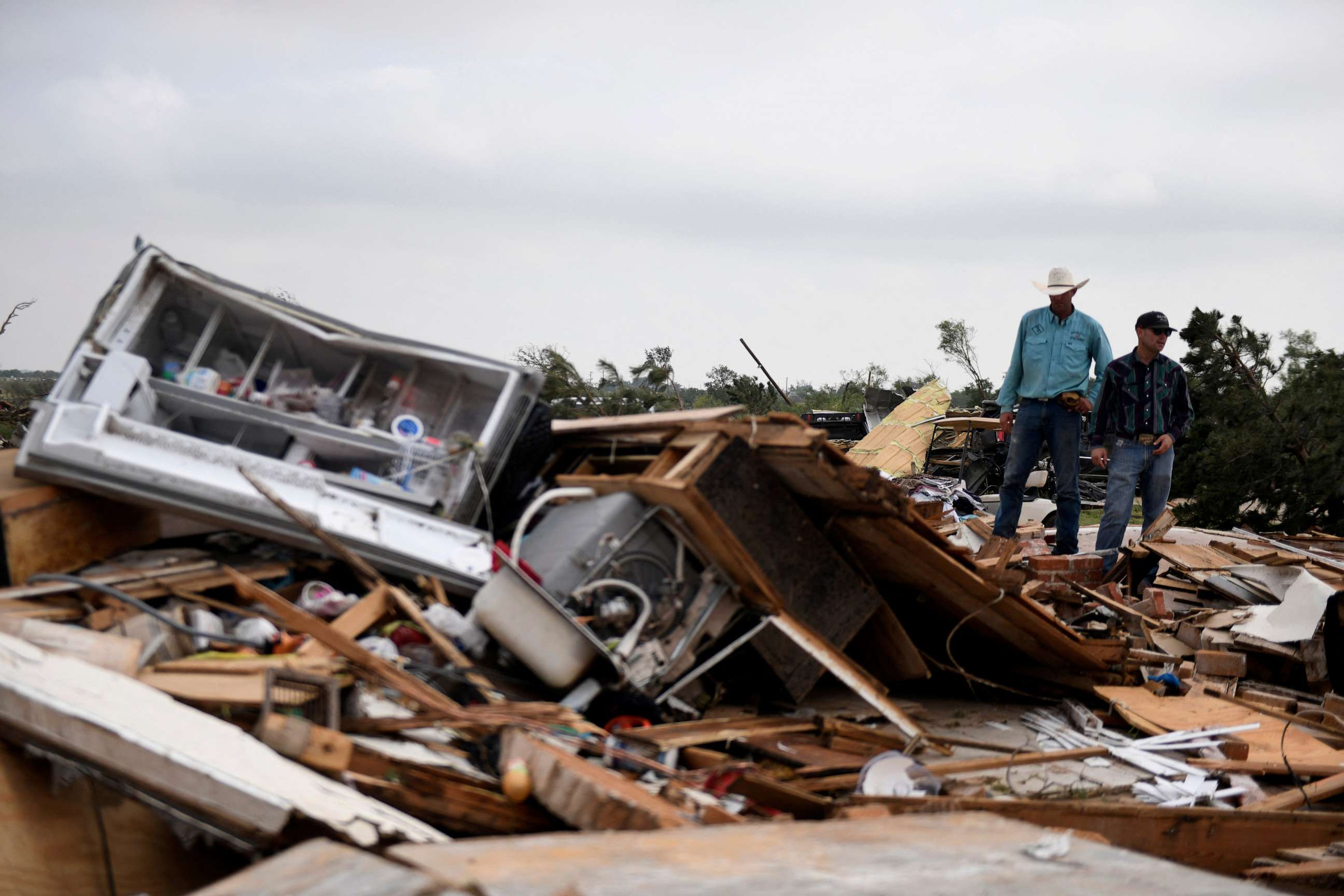 More than 600 severe weather reports have been reported over the past five days, with residents in Nebraska reporting softball-sized hail on Friday night.
Relentless, life-threatening heat is also continuing to plague much of the southern U.S.
Heat advisories and warnings have also been issued for 50 million people from Arizona to Tennessee, with triple-digit temperatures forecast in a vast majority of the affected area.
There is no end in sight for the brutal heat for much of Texas, with the scorching temperatures expected to last for the next several days.