'It shattered my life': Victims' families still grieving after arrests in NYC druggings
A total of seven suspects were arrested after investigations of 43 incidents
Night clubgoers just went out to have a good time in New York City, then woke up confused and in strange places, finding themselves in cold back seats or on cold floors – or they weren't waking up at all.
Many of them were gay men being drugged and robbed, in a series of disturbing incidents that began two years ago. Police initially believed victims had overdosed on recreational drugs, but then launched an investigation. It would take authorities months to indict a ring of alleged criminals.
Now, the families of three of the slain victims – Katie Gallagher, Julio Ramirez and John Umberger – are sharing their stories and looking back on the investigations in interviews with ABC News' "Nightline."
Gallagher, a 35-year-old fashion designer, died last July after she was allegedly drugged outside her apartment in what police say was an attempted robbery. Her parents – Debra, a retired nurse, and Barry, a retired high school history teacher – live in suburban Pennsylvania.
"It shattered my life," Debra told "Nightline."
Gallagher was an up-and-coming designer who, over the years, would show her dresses at New York Fashion Week. For her parents, the magazine photos of the clothing she designed mean a lot more to them now. Still, on the night Katie died, they say she was still having trouble paying her rent and had little to steal.
"I would tell her, someday your ship will come in, who knows, maybe be just a little design that you have that might just take off," Barry said.
Police initially told the Gallaghers that their daughter had died of an overdose, but they say that just didn't make sense to them.
"When I heard the overdose thing, all these things went through my mind, like, is there something I don't know about my daughter? How could this be true?" Debra said.
Three months before Katie's death, authorities were at first telling the family of 25-year-old Julio Ramirez that he also died the same way. Ramirez, a social worker, lost his life in the back of a cab after he was seen leaving a bar with three men.
"[Police said] it was an accidental overdose. And that, you know, that it was hard to prove that someone did this to him," Julio's brother, Carlos Ramirez, told "Nightline."
"I knew for a fact that, you know, someone did this to him," Carlos said.
Carlos Ramirez says it took nearly a year to get the toxicology report, and it confirmed what he knew in his heart – his brother's death was a homicide. Three days after Julio Ramirez died, police say his bank accounts were drained. Officials found multiple drugs, including fentanyl, in his system.
But it was the death of 33-year-old John Umberger last June that's now leading to real answers, and it's largely because his mother Linda Clary, from outside Atlanta, has loudly refused to believe that her son died of an accidental overdose after a night on the town.
Police found Umberger dead in a New York apartment after he was seen leaving a bar with at least two men on a Saturday night. He, too, had fentanyl in his system, police said.
But this time, investigators tracked an SUV, a red Dodge Durango seen outside the apartment that led them to one of the alleged killers. Police say the big break was two cell phone videos showing Umberger as he lay dying.
For Clary, that was difficult to process.
"They recorded the video of my child, my son John, dying. And not only do they record it and they do nothing, but they snicker in the background," Clary said.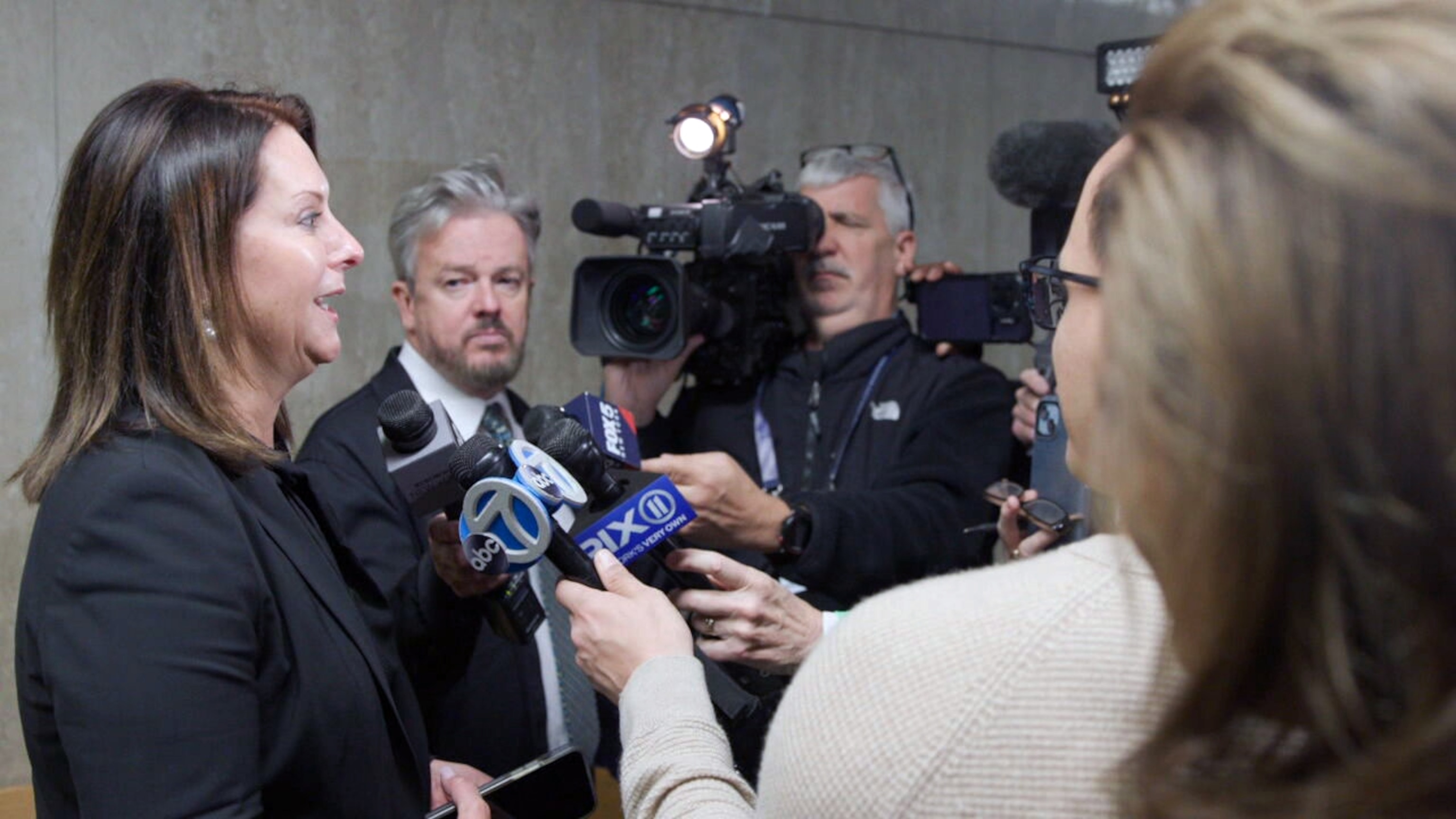 Three men, 35-year-old Jayqwan Hamilton, 30-year-old Jacob Barroso and 24-year-old Robert Demaio, are facing murder charges for the deaths of Umberger and Ramirez. Police say the three men, plus two others are part of a ring tied to at least 17 drugging and robbery cases.
Hamilton, Barroso and Demaio have all pleaded not guilty. Attorneys for Hamilton and Demaio did not respond to requests for comment. A lawyer for Barroso says he "has always maintained his innocence in this case."
Police also arrested two more suspects, 34-year-old Kenwood Allen and 26-year-old Sean Shirley, who are facing murder, robbery and larceny charges stemming from 26 alleged robberies that occurred between March and December of last year. Five people died, one of whom was Katie Gallagher. Allen is accused of second-degree murder in Gallagher's death.
Attorneys for Allen and Shirley did not respond to requests for comment.
"We arrested people numerous times on the grand larcenies and the robberies, they just got right back out," former NYPD chief detective James Essig told ABC News.
"It wasn't until we were able to charge them with the homicides, too, with the robberies, that we were able to keep them in jail," Essig said.
For the grieving families, the arrests offer some relief, but still can't bring back their loved ones.
"I can't forgive right now. Maybe in time. I even told the priest that. I'm sorry but, I just can't do it right now," Debra Gallagher said.
"Our daughter, her whole future, our future with her. How do you forgive that?" she said.
ABC News' Mack Muldofsky contributed to this report.