— -- A gunman shot and killed a "well-trained" and armed security guard who had stayed on for extra duty at a federal building in Lower Manhattan Friday afternoon and then shot himself to death, officials said.
The incident unfolded after the gunman walked into the lobby of the building on Varick Street around 5 p.m., Chief James O'Neill of the NYPD said.
As the gunman approached the metal detector, he immediately pulled out a gun and shot a security guard at close range, said O'Neill.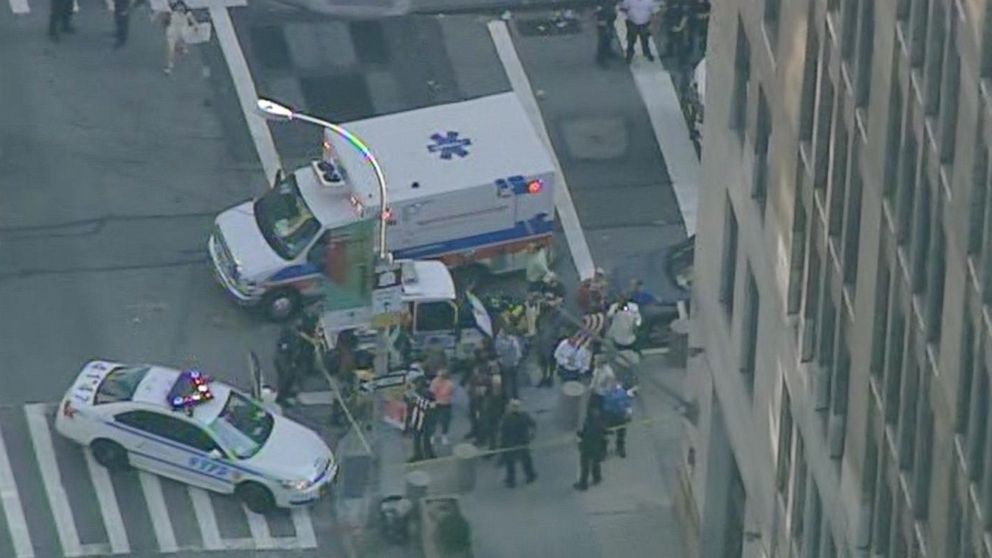 The gunman then went through the security area and, after he encountered another employee, he shot himself, O'Neill said. The gunman died at the scene.
The guard, a 53-year-old man whom his employer identified as Idrissa Camara, was rushed to Lenox Hill Healthplex in traumatic arrest and later died.
"Tonight, for the first time in our 27-year history, FJC Security Services lost a member of our family," the company said in a statement.
FJC said Camara, who stayed an hour past the end of his shift, was was "well trained, cared deeply about his job and knew that building better than anyone else," the statement said.
"It's clear from the facts that he never had a chance to defend himself in this instance.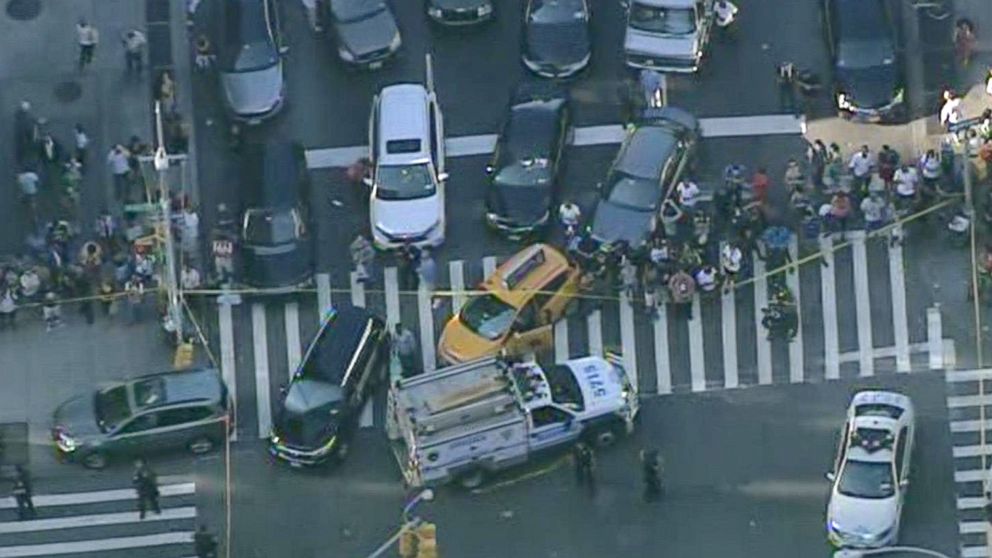 A police source said the shooter was a 68-year-old man from Fort Lee, New Jersey.
It appeared there were no other suspects and the building was secure, O'Neill said. There is no indication of terrorism, he added.
Police are working with federal authorities to determine the motive, O'Neill said.
The FBI and NYPD were also trying to determine if the victim was targeted.
"Our thoughts and prayers are with his wife and family," FJC said in their statement. "We intend to do everything we can to stand with them during this very difficult time."
They said there was no known connection between the shooter and the company.
The building houses, among other things, a post office and immigration court.
This is a developing story.
Additional reporting by Meghan Keneally.