— -- The parents of one of the University of Oklahoma fraternity members shown in a video of a racist chant said tonight he is a "good boy" who made a "horrible mistake."
Brody and Susan Pettit, the parents of Levi Pettit, released a statement Tuesday saying they were "shocked and saddened" by what they saw in the video.
"As parents of Levi, we love him and care for him deeply," they said. "He made a horrible mistake, and will live with the consequences forever. However, we also know the depth of our son's character. He is a good boy, but what we saw in those videos is disgusting.
"While it may be difficult for those who only know Levi from the video to understand, we know his heart, and he is not a racist," they said. "We raised him to be loving and inclusive and we all remain surrounded by a diverse, close-knit group of friends."
Levi Pettit is the second of the Sigma Alpha Epsilon members seen in the video to be identified.
The president of Jesuit College Preparatory School of Dallas said the fraternity member apparently "leading" the racist chant on a bus full of students is a recent graduate of the high school.
"In the recent video regarding OU and the SAE [Sigma Alpha Epsilon] fraternity, it appears that a graduate from Jesuit Dallas is leading the racist chant," according to a statement by Mike Earsing, the president of Jesuit Dallas, which has confirmed its former student's name as Parker Rice, 19.
"I am appalled by the actions in the video and extremely hurt by the pain this has caused our community. It is unconscionable and very sad that in 2015 we still live in a society where this type of bigotry and racism takes place."
Earsing added, "Unfortunately, isolated incidents throughout our society remind us that there is still much work to be done."
ABC News has been unable to reach Rice. The Jesuit Dallas Alumni Office did not immediately respond to a request for comment.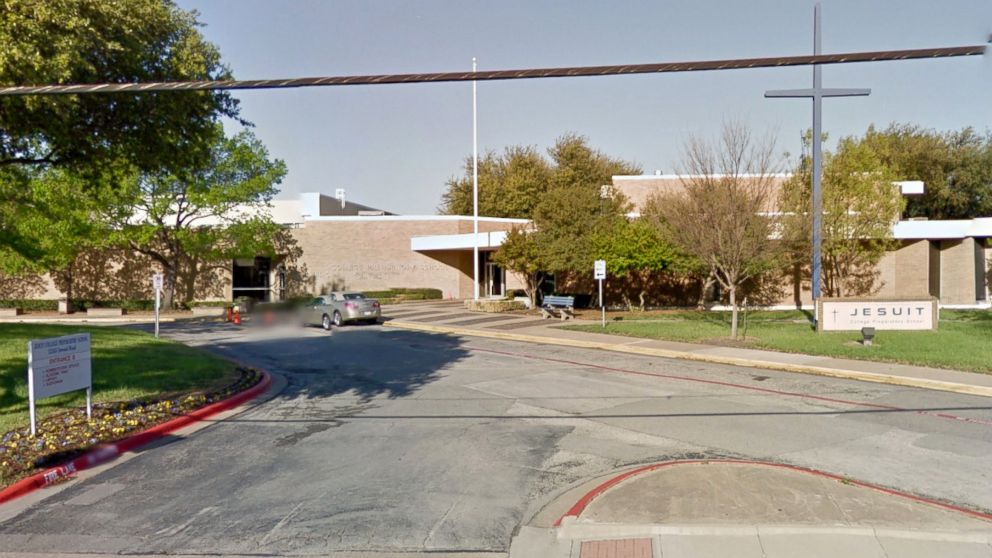 University of Oklahoma student Matthew Lopez, who lived on the same residence hall floor as Rice in Norman, Oklahoma, said "he's a person of high moral fiber," and, "someone that's tolerant of other people and their different cultures and their different backgrounds.
"I know Parker," Lopez told ABC News. "He's not a racist."
The University of Oklahoma, citing privacy laws, declined to name two students it expelled in connection to the now-viral video. So it was unclear whether Rice or Pettit were among the two expelled students.
University of Oklahoma President David Boren said the students who played a leadership role in the "exclusionary" chant had created a hostile learning environment. He said the chant was heard not only by those on a bus, but also affected the entire university community because it was distributed through social media.
Boren said, "I have emphasized that there is zero tolerance for this kind of threatening racist behavior at the University of Oklahoma. I hope that the entire nation will join us in having zero tolerance of such racism when it raises its ugly head in other situations across our country."
He continued, "I am extremely proud of the reaction and response expressed by our entire university family -- students, faculty, staff, and alumni about this incident. They are 'Real Sooners' who believe in mutual respect for all. I hope that students involved in this incident will learn from this experience and realize that it is wrong to use words to hurt, threaten and exclude other people. We will continue our investigation of all the students engaged in the singing of this chant. Once their identities have been confirmed, they will be subject to appropriate disciplinary action."
According to Boren's letter, if the expelled students disagree with the decision, they can contact the school's Equal Opportunity Office by this Friday.
The president of the university's Black Student Association, Isaac Hill, a 20-year-old engineering major, said he agreed with the president's decision to expel two of the students involved because "those people don't deserve to carry the title that comes with being a student here."