— -- A young sea lion recently surprised shoppers at a seaside store in the beach community of La Jolla, California.
The sneaky sea lion climbed 145 steps to get to The Cave Store just before closing time on Jan. 21, sales associate Amber Langlois told ABC News today. The Cave Store is a souvenir shop for Sunny Jim Sea Cave, a popular tourist attraction in San Diego.
The marine mammal's arrival was caught on the store surveillance video obtained ABC News.
"Our store manager was just sitting at the register when she saw the sea lion come up the stairs and start walking around the store," Langlois said. "She said he was very friendly. He didn't bark or bite, and he just wanted to play."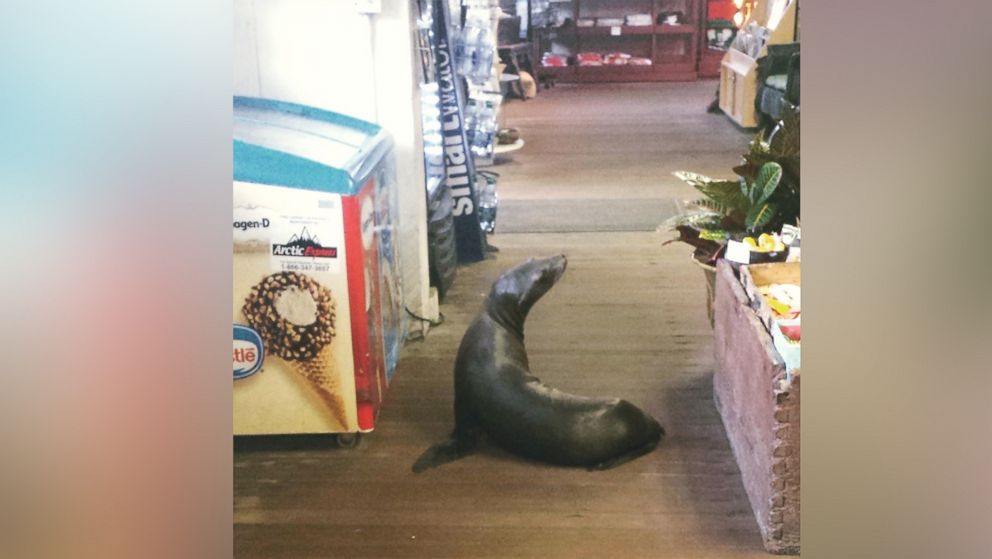 Three customers in the store at the time were "excited" by the surprise visit -- a first for the store that's been around since 1905, according to Langlois.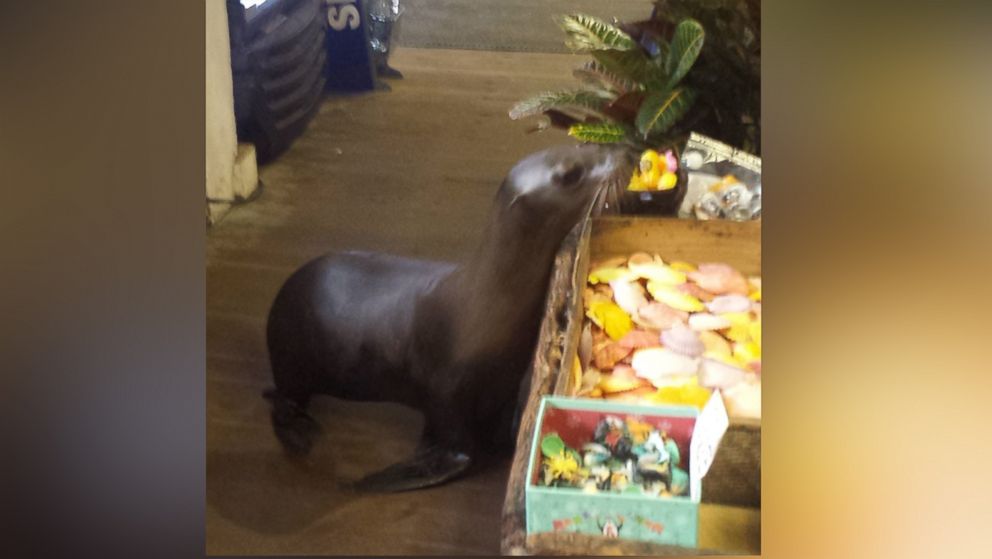 Rachelle Agosti, the store's manager, was able to find salmon in a fridge to lure the sea lion out and back into the ocean, Langlois said.
The La Jolla area is known for the significant population of seals that have made the beach their home.