It may be spring, but it feels like winter for the Northeast after a fast snowstorm moved through Pennsylvania, New York, New Jersey and New England this morning.
Snow totals
The snowfall rate at New York's LaGuardia Airport reached 2 inches per hour. Over 300 flights were canceled at New York City area airports.
New York City saw 5.5 inches of snow -- its heaviest April snowfall since 1982 when the city was dumped with 9.6 inches.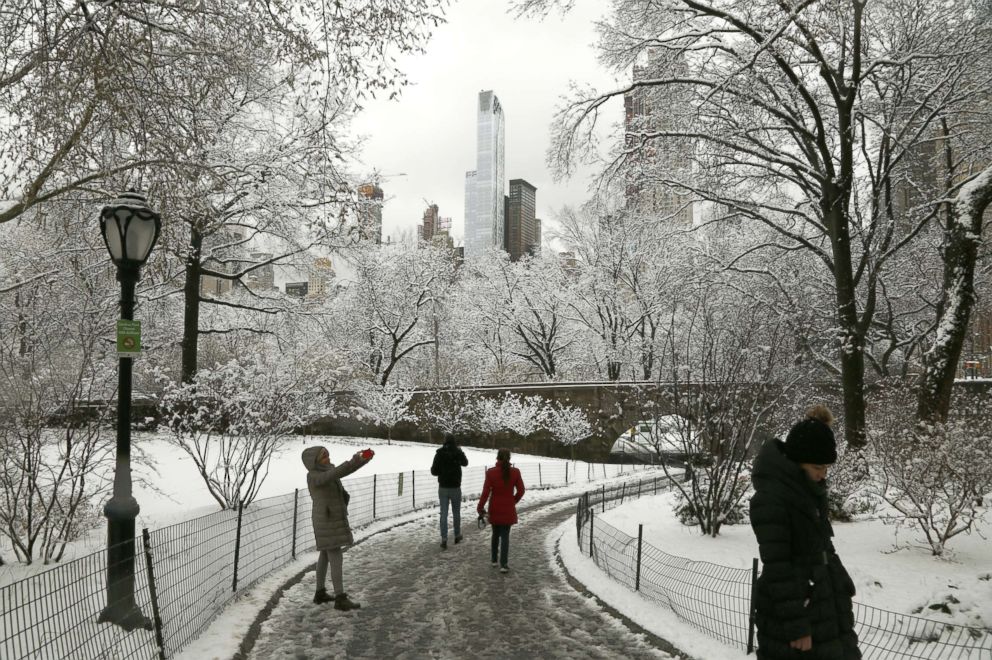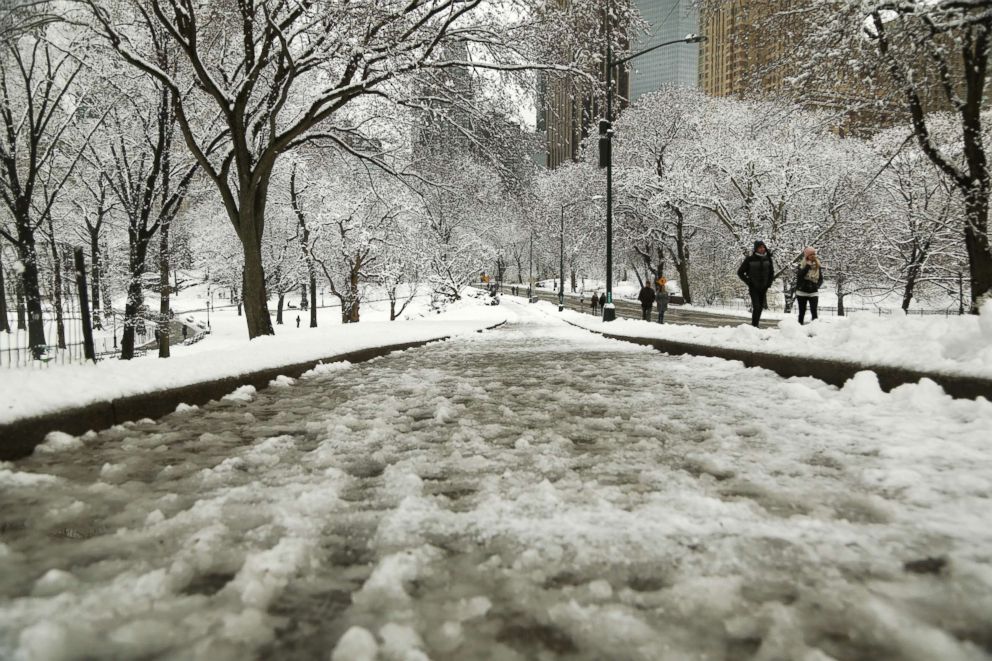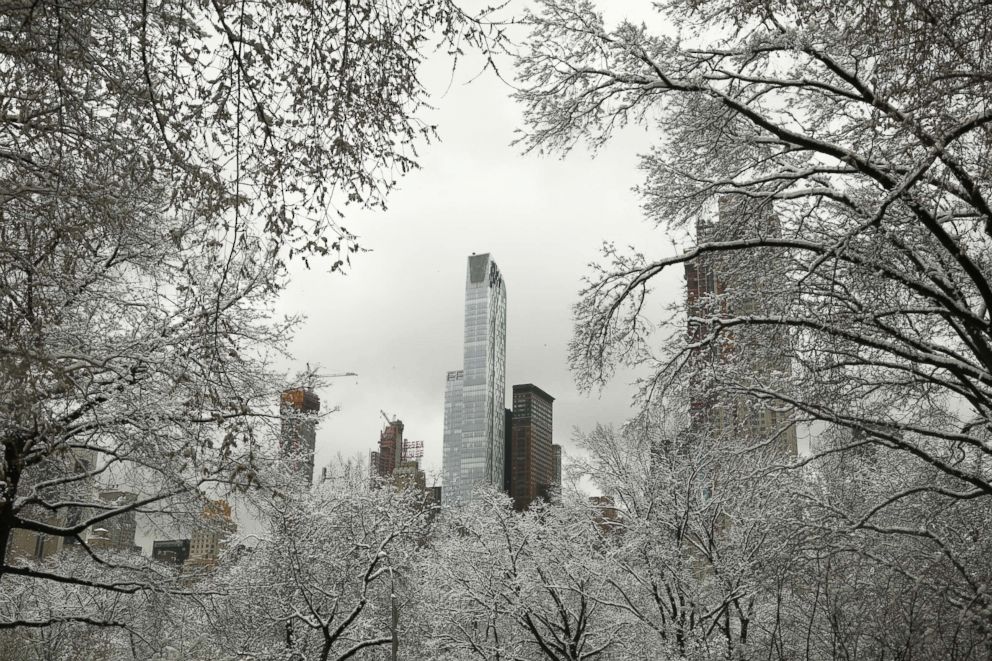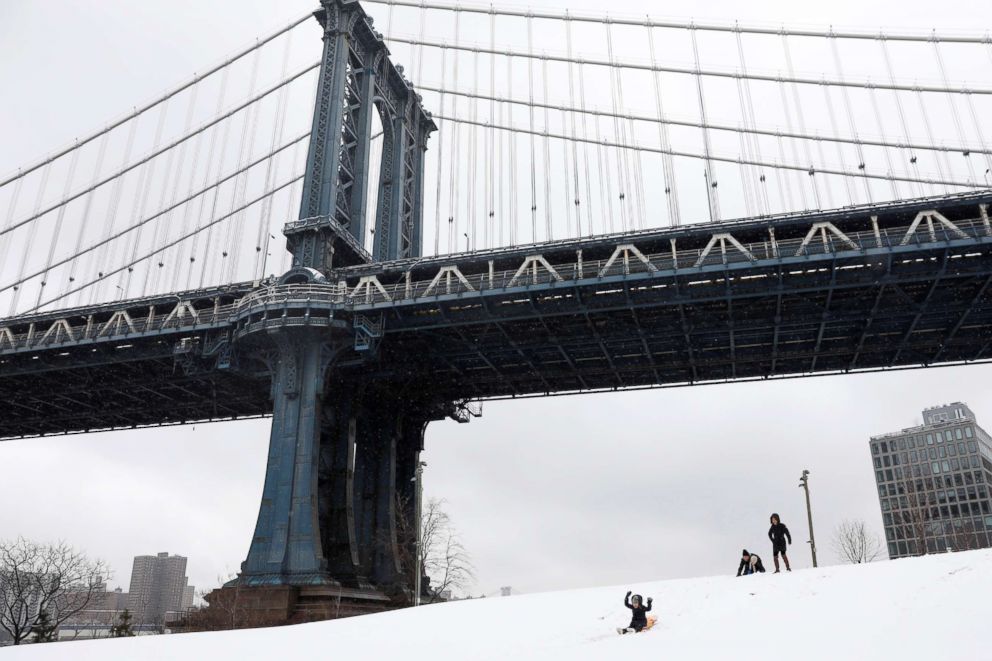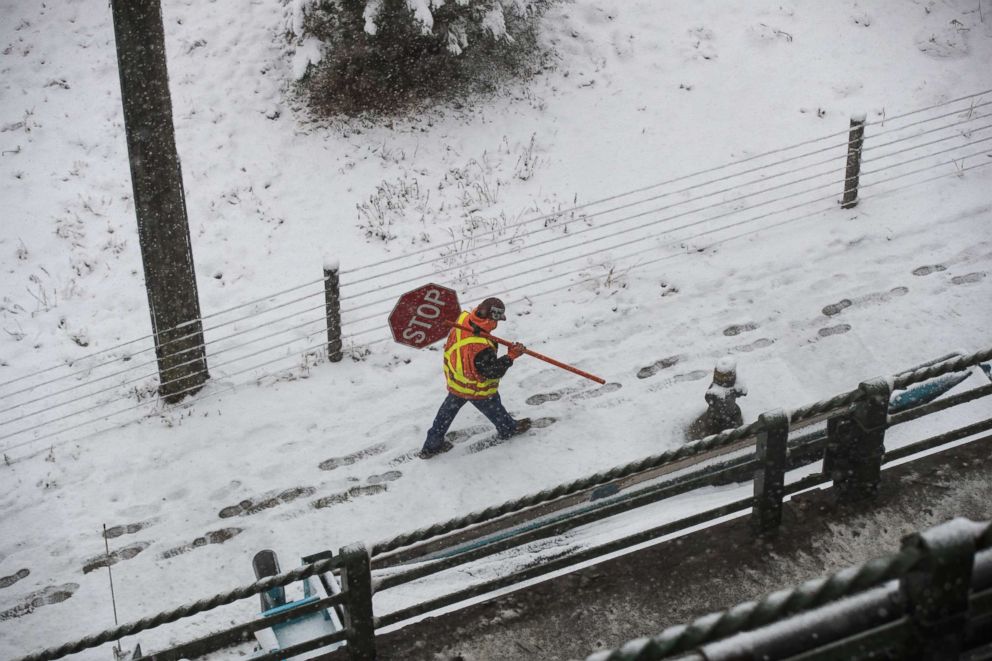 The snow has already stopped falling and started melting but the weather forced the New York Yankees to cancel today's home opener. The game will be played Tuesday instead.
Tonight's New York Mets game was also canceled and rescheduled for July.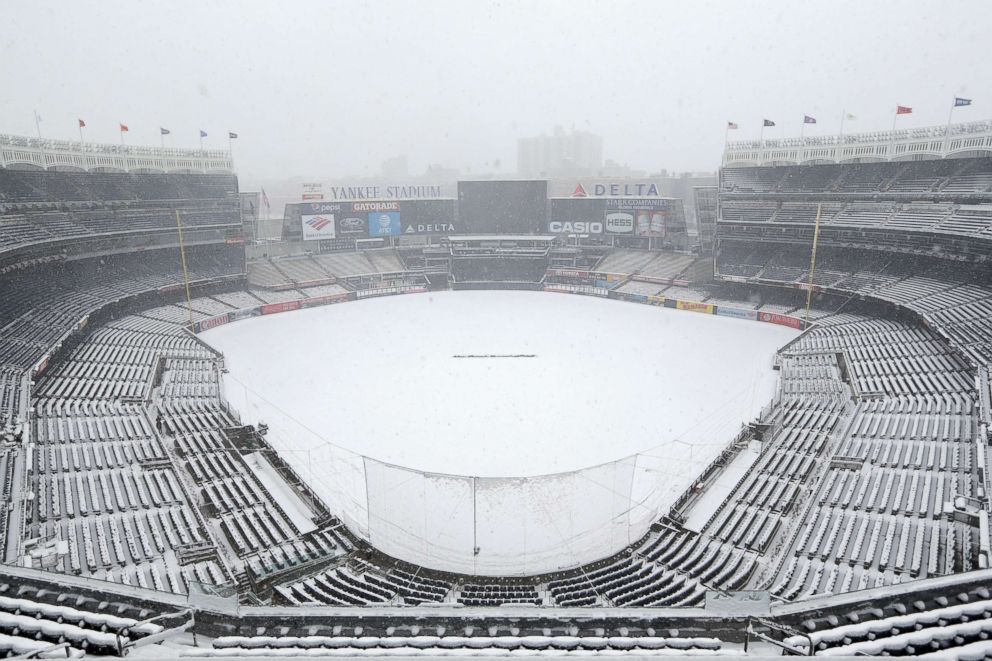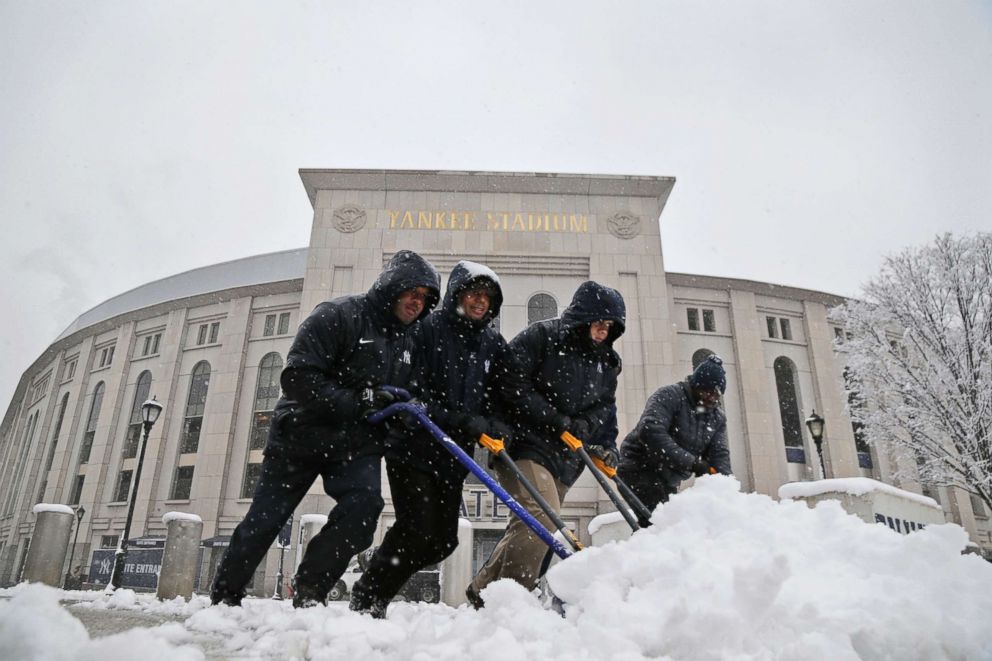 Here are some other snow totals:
-- Morris County, New Jersey: 7.3 inches-- Fairfield County, Connecticut: 7.5 inches-- Westchester County, New York: 7.8 inches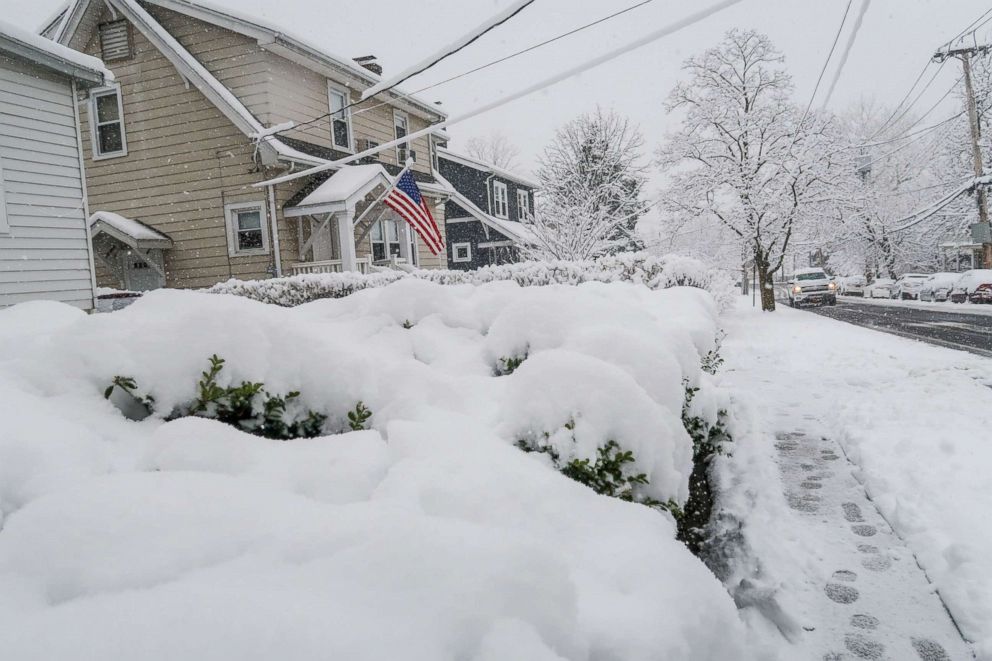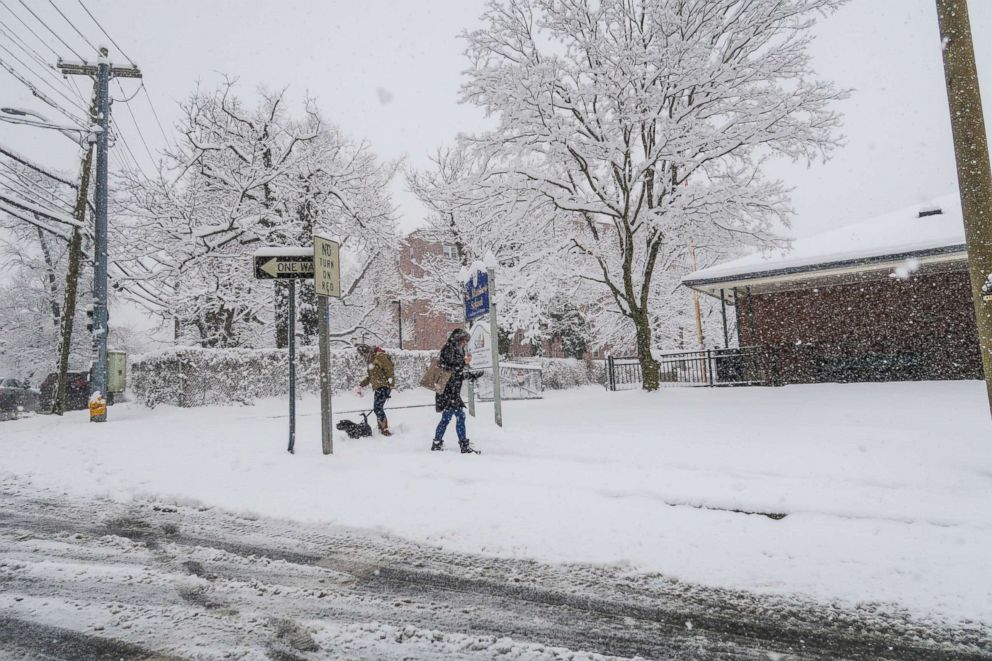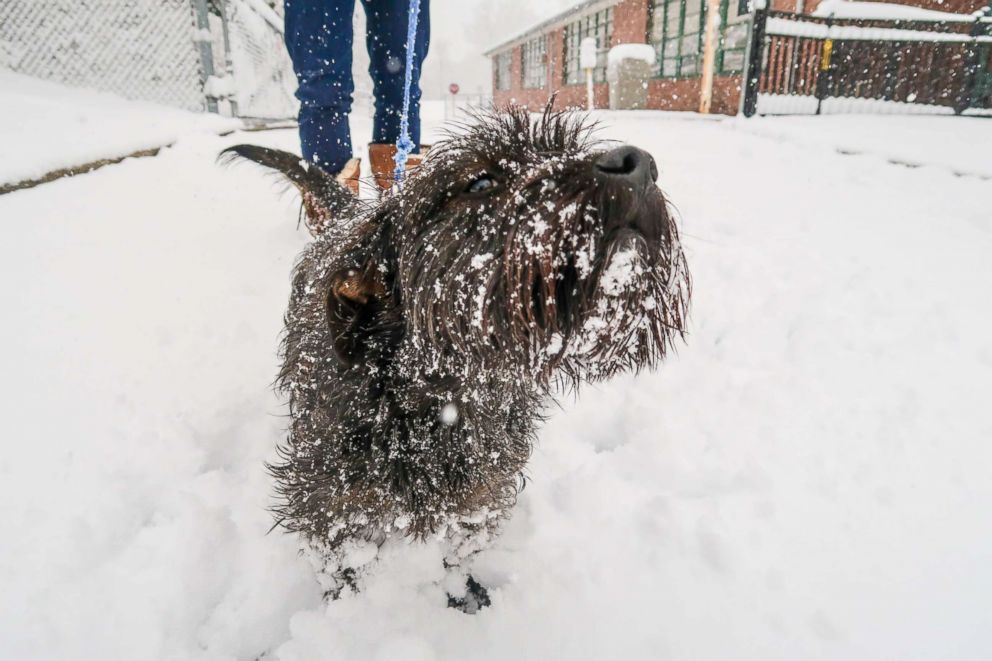 Another storm is forming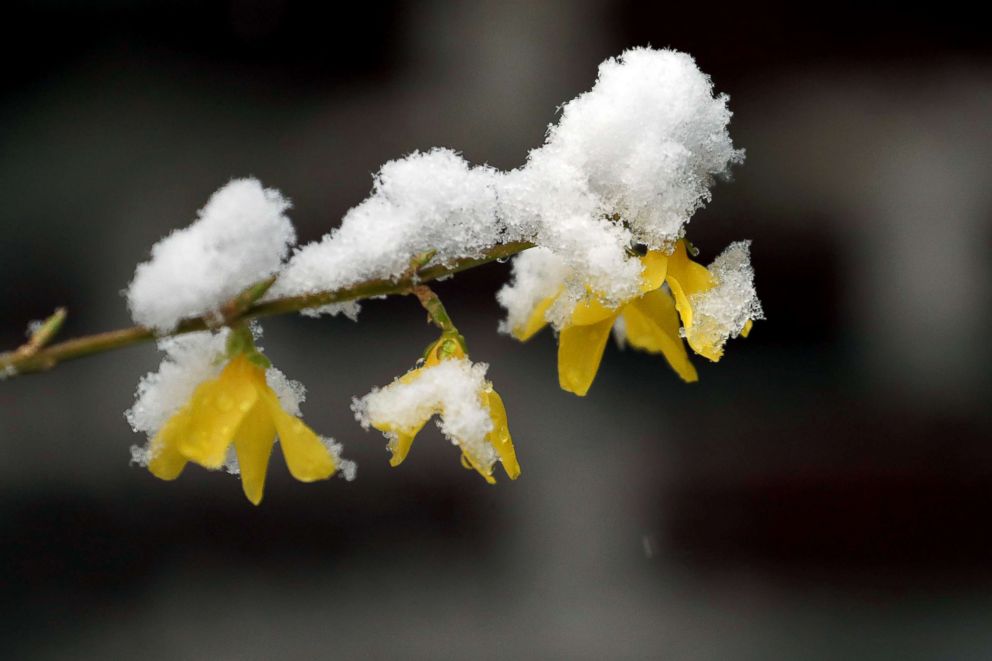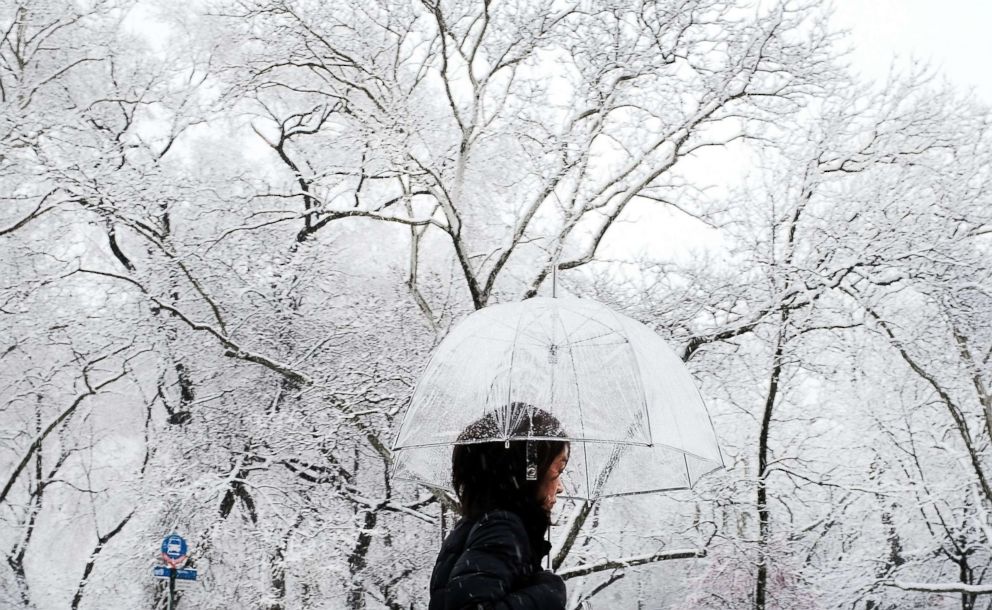 Now a new storm is taking shape which will bring more spring snow and heavy rain from the Northern Plains through the East Coast the next few days.
By tonight, heavy snow will be falling from Montana to Wisconsin. Some spots will see whiteout conditions and hazardous travel for the evening commute.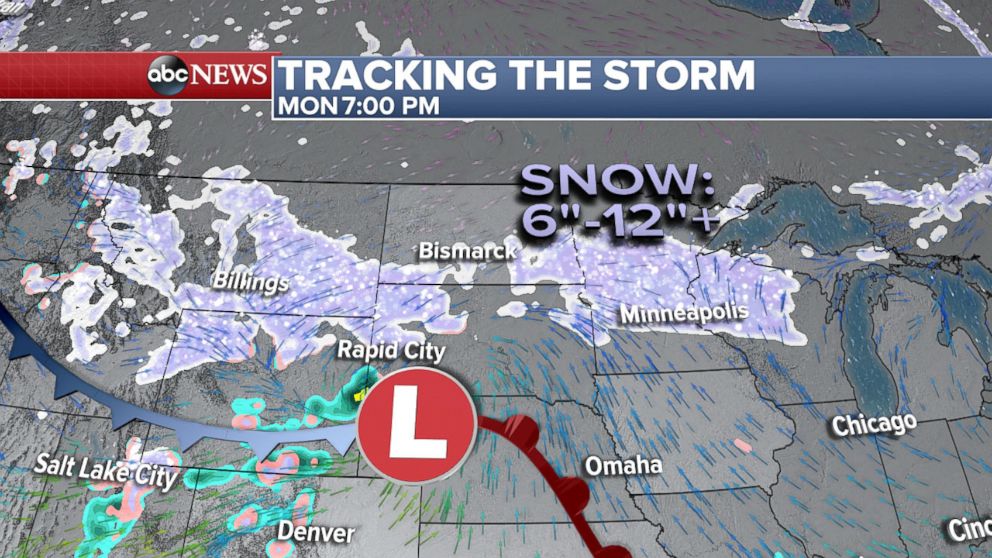 On Tuesday afternoon, the heavy snow will hit the Upper Midwest and Great Lakes.
Six to 12 inches of snow is possible for parts of Minnesota, Wisconsin and Michigan.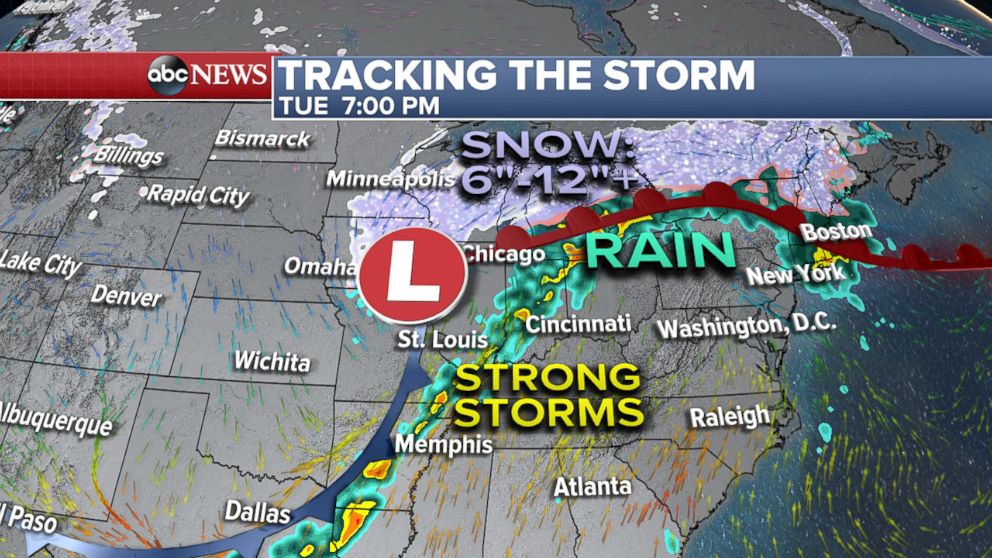 Heavy rain is expected from the Ohio Valley to the Northeast on Tuesday and severe storms with winds, hail and tornadoes could breakout from the Ohio Valley to Gulf Coast Tuesday night.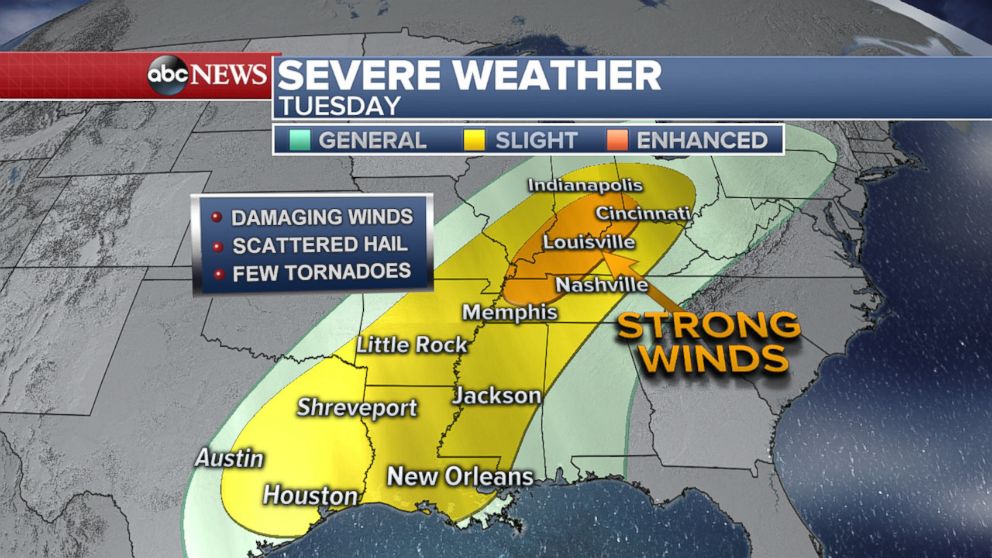 An enhanced threat for severe wind damage was been issued for parts of the Ohio and Tennessee Valleys, including Louisville and Cincinnati.
The front will continue to move east with rain possible along the East Coast Wednesday afternoon.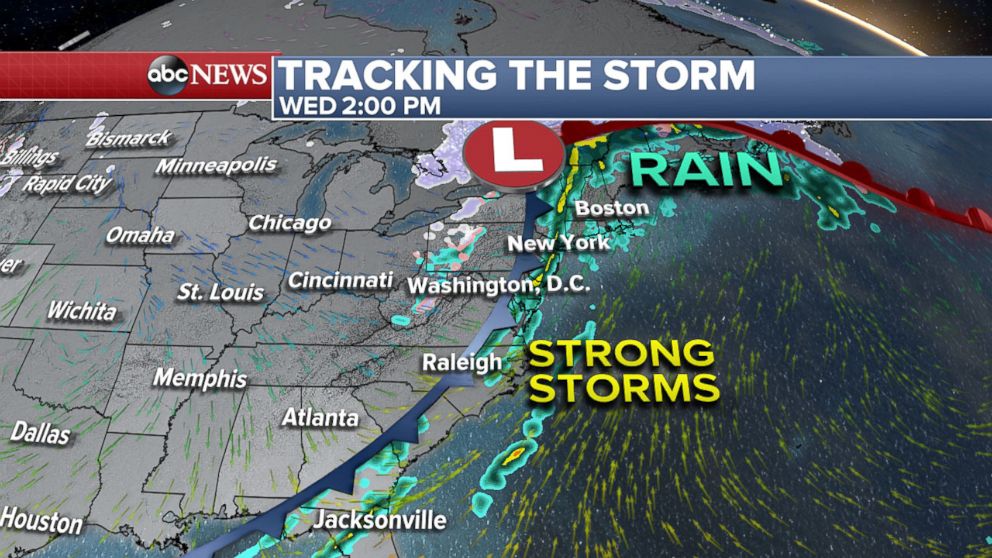 ABC News' Hayley Bartels and Jeff Cook contributed to this report.