— -- Years before La David Johnson would earn national attention as a fallen soldier at the center of a controversy involving President Donald Trump, he gained some local attention for his showmanship.
In 2013, before he joined the military, Johnson was known as "Wheelie King" in Miami Gardens because he would ride his bike popped up and without a front wheel.
He was featured in a segment on ABC affiliate WPLG, which dubbed him the "King of Pop" for his mastery of the move.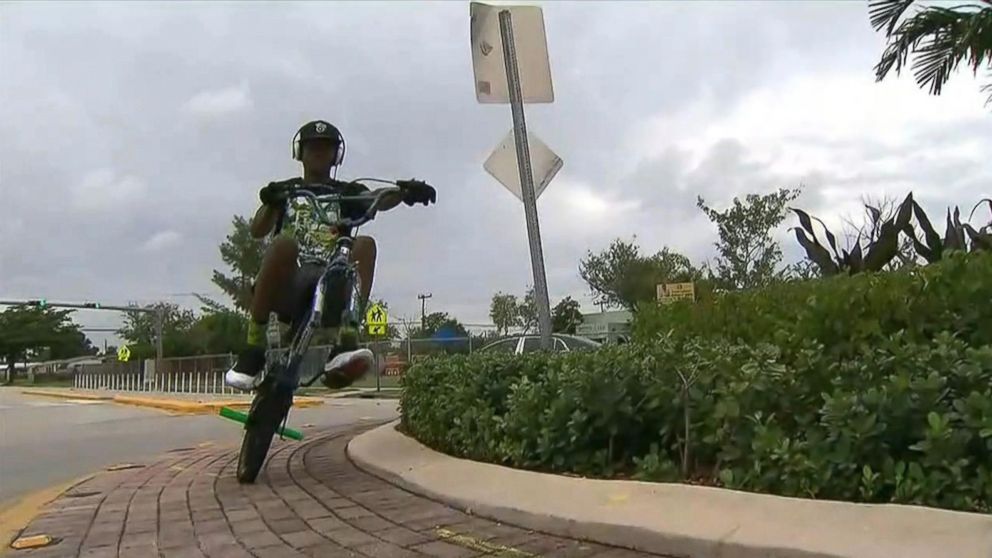 Johnson, who was 21 years old at the time of the segment, told the station that he rode his bike from his home in Miami Gardens to work at a Walmart in Pembroke Pines, two areas that are roughly 7 miles apart.
"I do it for fun," he told WPLG.
He acknowledged that riding with one wheel is "a challenge" but he enjoyed it.
"They say I'm crazy," he said.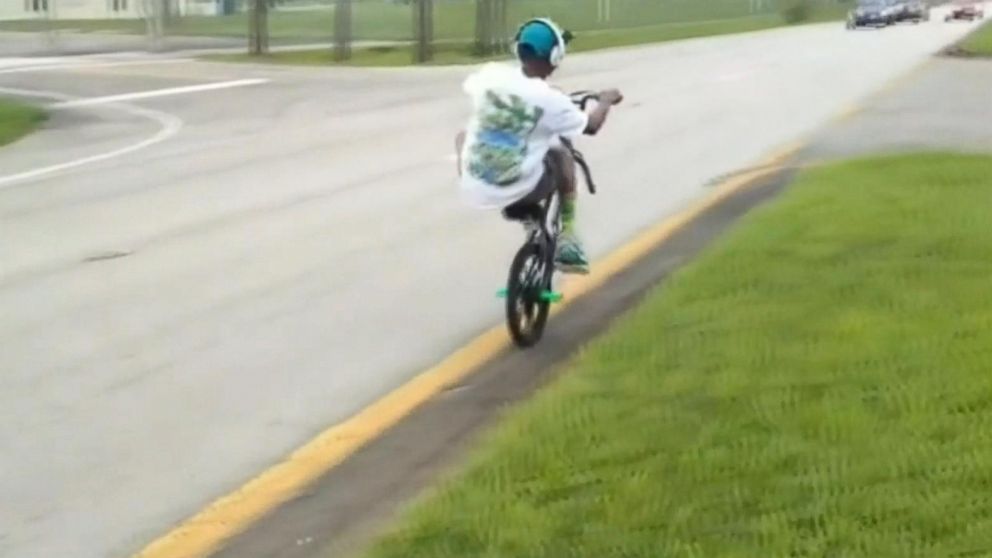 The wheeling didn't stop there, as he posted several videos to YouTube in 2014. One shows him popping a wheelie without a second wheel while on a highway barrier, and another features him riding around a parking lot on a bike.
Now those videos are something that his widow, Myeshia Johnson, is going to use to help remind his children of him.
"We have a lot of memories and videos and pictures and great times with him that we'll cherish forever," she told CBS Miami.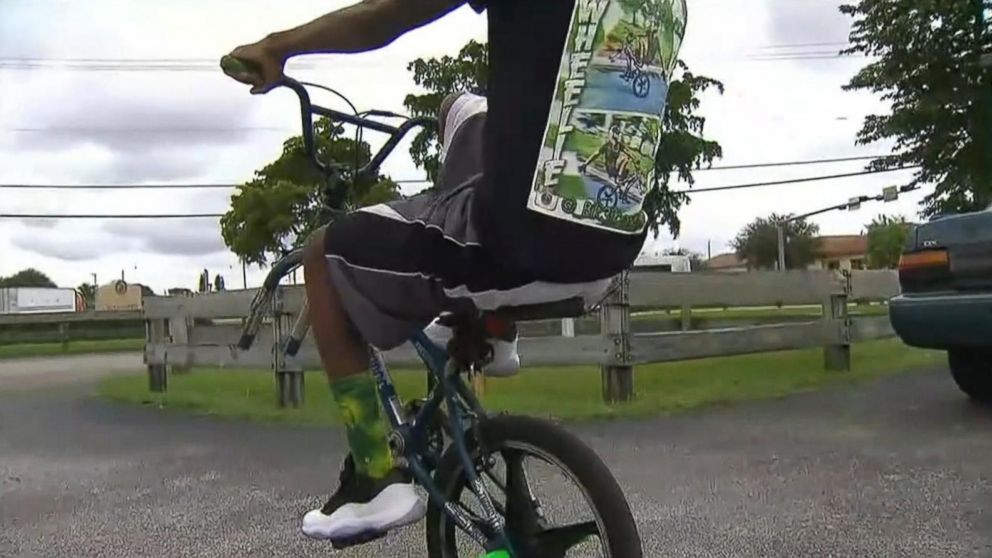 The Johnsons have two children — a 6-year-old daughter and a 2-year-old son — and another daughter on the way.
During an interview on "Good Morning America," Myeshia Johnson shared how she thinks her husband should be remembered.
"I want the world to know how great of a soldier my husband was and a loving and caring father and husband he was to our family," she said.
La David Johnson was one of four U.S. soldiers killed in an ambush in Niger this month.