The sons of a missing Korean War soldier received some closure today as they were presented with their father's dog tag that was included among the 55 boxes of human remains turned over by North Korea last week.
"This is my father" said Charles McDaniel Jr., 71, of the dog tag that was presented to him and his brother Larry, 70, by the Defense POW/MIA Accounting Office during a ceremony in Arlington, Virginia.
The dog tag belonged to their father, Army Master Sergeant Charles Hobart McDaniel, who was serving as a medic with the First Cavalry Division when he was reported missing in northern Korea in October, 1950.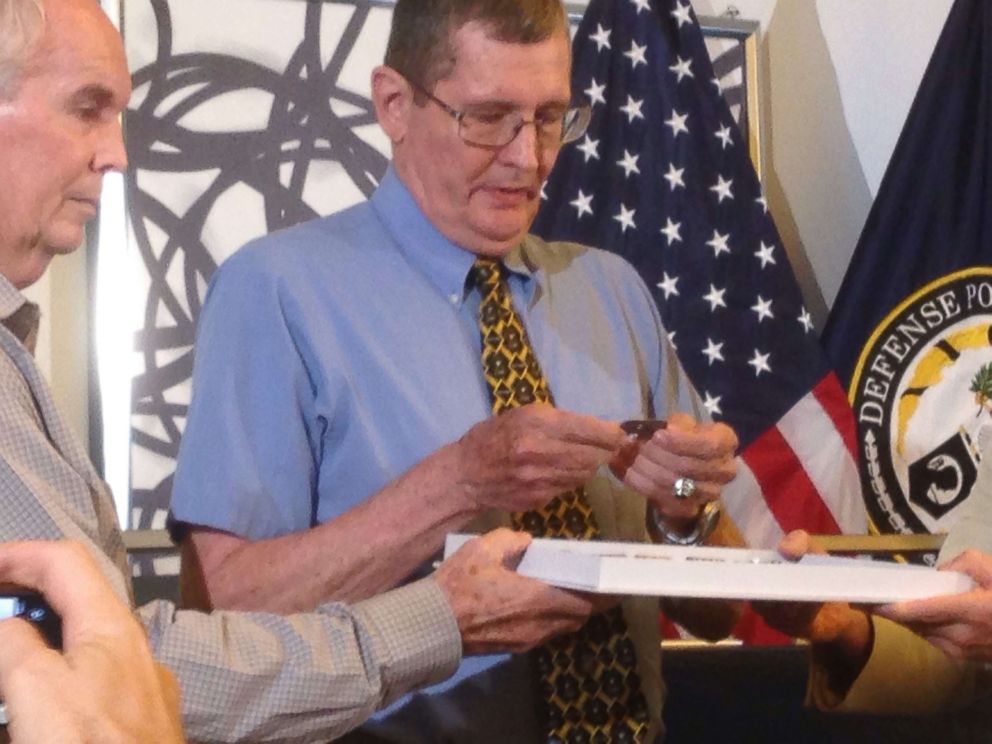 The slightly corroded, stainless steel dog tag they received retains some of its shine and clearly says "McDANIEL,CHARLES H." and includes his serial number "RA17000585."
The dog tag was included in one of the 55 boxes of human remains turned over by North Korea last week that are believed to be American service members missing in the Korean War. Some of the boxes also included other American made artifacts like boots, buttons, canteens and even a steel combat helmet.
"We're just overwhelmed," said Charles Jr., "that out of all these boxes that came back, and out of all of these thousands of people, we're the only ones that have certitude."
Charles Jr. acknowledged to reporters that it's unclear whether his father's remains might actually be contained among the boxes and that in the end he and is brother might only have the dog tag, but that might not matter -- "which is wonderful," he said.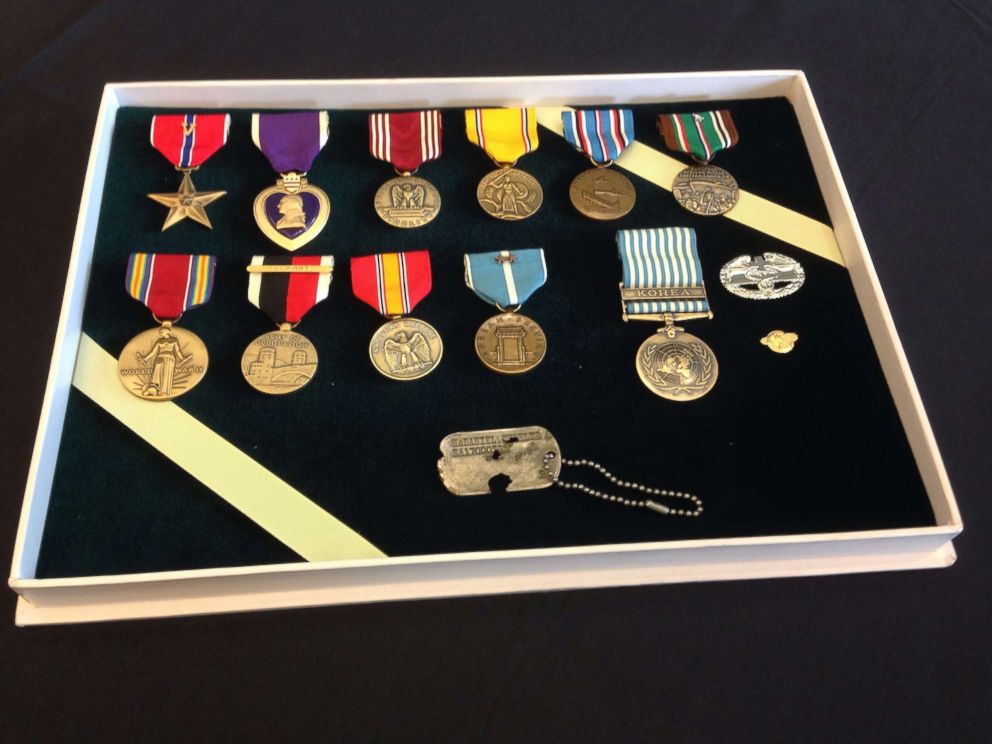 The 71-year-old former Army chaplain from Indianapolis, Indiana only has vague memories of his father because he was 3 years old when his father was reported missing.
But his younger brother Larry bluntly stated, "I have absolutely no memory of my father".
"I really don't know anything about him," said Larry. "I guess you generate your image of what you think about your father. And for me, it's that I'm proud of what he did and what he accomplished."
He said for him the dog tag represented the thousands of other American service members of his father's generation who served in uniform.
"I'm proud that my father was extremely patriotic, loved the country to death, that he was able to dedicate his entire life for the country without hesitation," said Larry. "But the thing is he was one of thousands of guys of that generation that did it and I don't think the fact that we found his dog tag should overshadow that."
The presentation of the dog tag capped an emotional week for the brothers who were notified of the dog tag's recovery shortly after it was located among the 55 remains.
Charles Jr. told reporters he was overcome with emotion when he received the call from the U.S. Army.
"I sat there, and I cried for a while and took a while to compose myself," he said.
He served 34 years in the Army, first as a Green Beret, and then after graduating from college and seminary he served as a chaplain, rising to the rank of colonel. His younger brother Larry, from Jacksonville, Florida worked as a college football coach at various universities including the University of Washington, Holy Cross College and Eastern Kentucky University.
The McDaniel brothers do not have definite plans for the dog tag right now, Charles Jr. thinks he will end up with it though he joked it might come after arm wrestling with his brother.
Along with the dog tag, the brothers were presented with a box containing the ribbons and medals that their father earned during his Army career, including a Bronze Star for Valor from combat in World War II and a Purple Heart from his service in Korea.