— -- As police today captured the man wanted for questioning in connection to a series of explosive devices in New York City and New Jersey, new information about him has begun to emerge.
The man, Ahmad Khan Rahami, 28, was born in 1988 in Afghanistan and is a naturalized U.S. citizen, according to the FBI. He was discovered and captured in Linden, New Jersey, not far from his last known address in Elizabeth.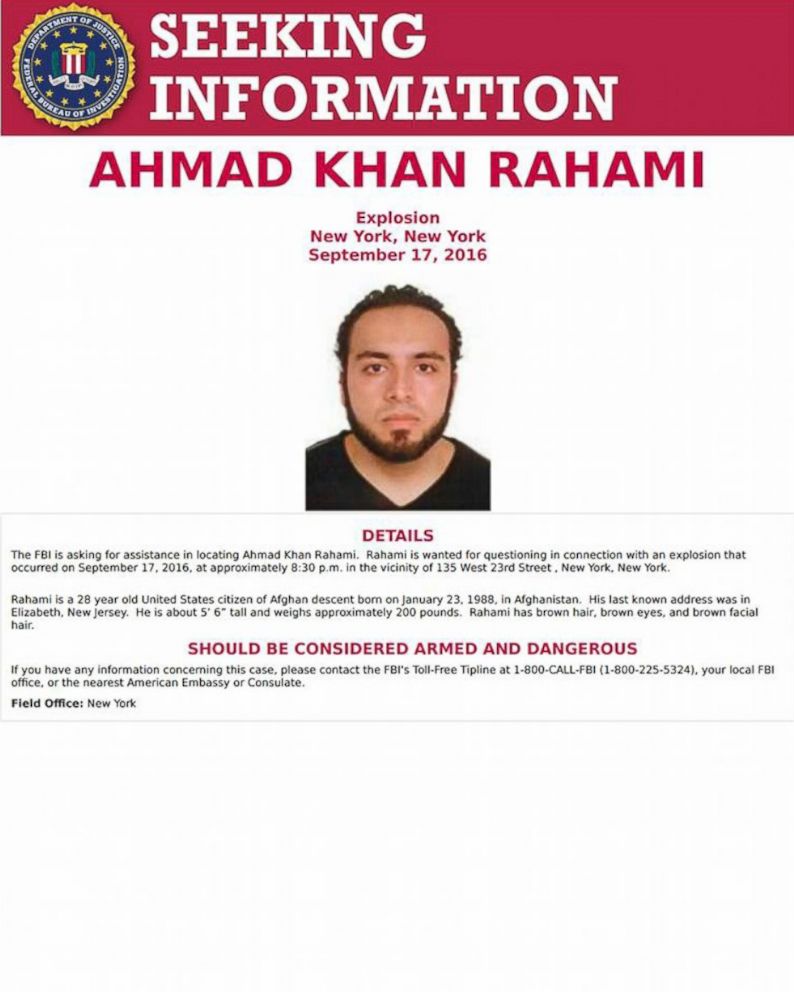 A U.S. official initially told ABC News Rahami came to the U.S. in 2000, but his father later said the family came over in 1995. Court records indicate Ahmad Rahami was from a large family and may have as many as seven siblings.
Former classmates said he attended Edison High School in New Jersey.
One of them, Chris Konya, said Rahami was quiet but funny and a "pretty normal guy." Konya and another former classmate said Rahami had a child with his high school girlfriend.
Rahami was enrolled at Middlesex County College from fall of 2010 to fall of 2012, where he worked toward an associate's degree in criminal justice but did not graduate, according to school officials.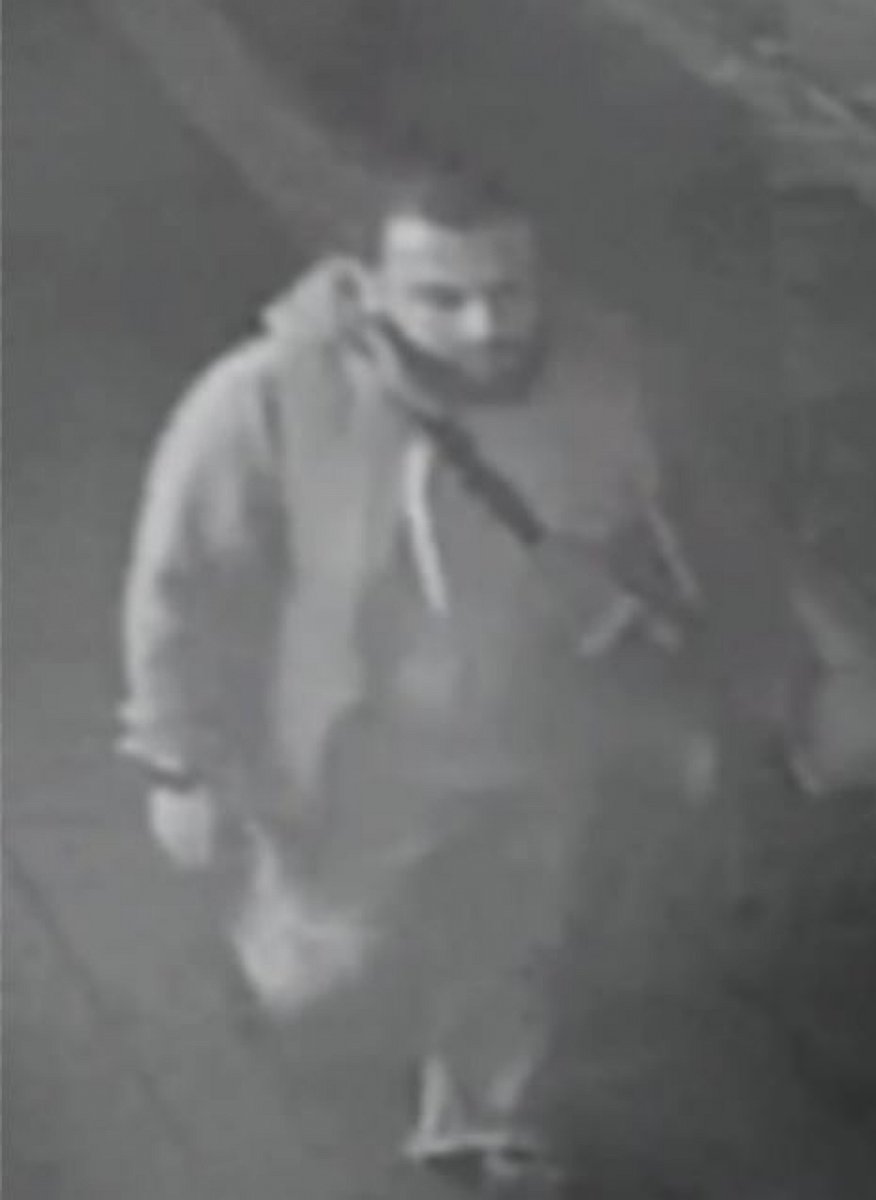 The Rahami family owned a fried chicken restaurant in Elizabeth. An employee and a recent customer said Rahami worked there.
"I come in here every week or two, just to get something to eat," local resident Ryan McCann told The Associated Press. "He's always in there. He's a very friendly guy. That's what's so scary. It's hard when it's home."
Members of the Rahami family apparently did not get along well with the local police and sued several officers in 2011 for allegedly harassing them over purported violations related the restaurant's operation. The case was dismissed in 2012, pending the resolution of a related legal matter, according to documents.
Investigators are poring over Rahami's past travel, including what may have been a recent nearly year-long trip in which he flew to Quetta, Pakistan in April 2013 and returned to the U.S. through the United Arab Emirates in March 2014, according to the U.S. official. Rahami reported to authorities that he was visiting his wife and family, who he said were Afghan refugees living in Quetta, and that he had traveled by car between Pakistan and Afghanistan.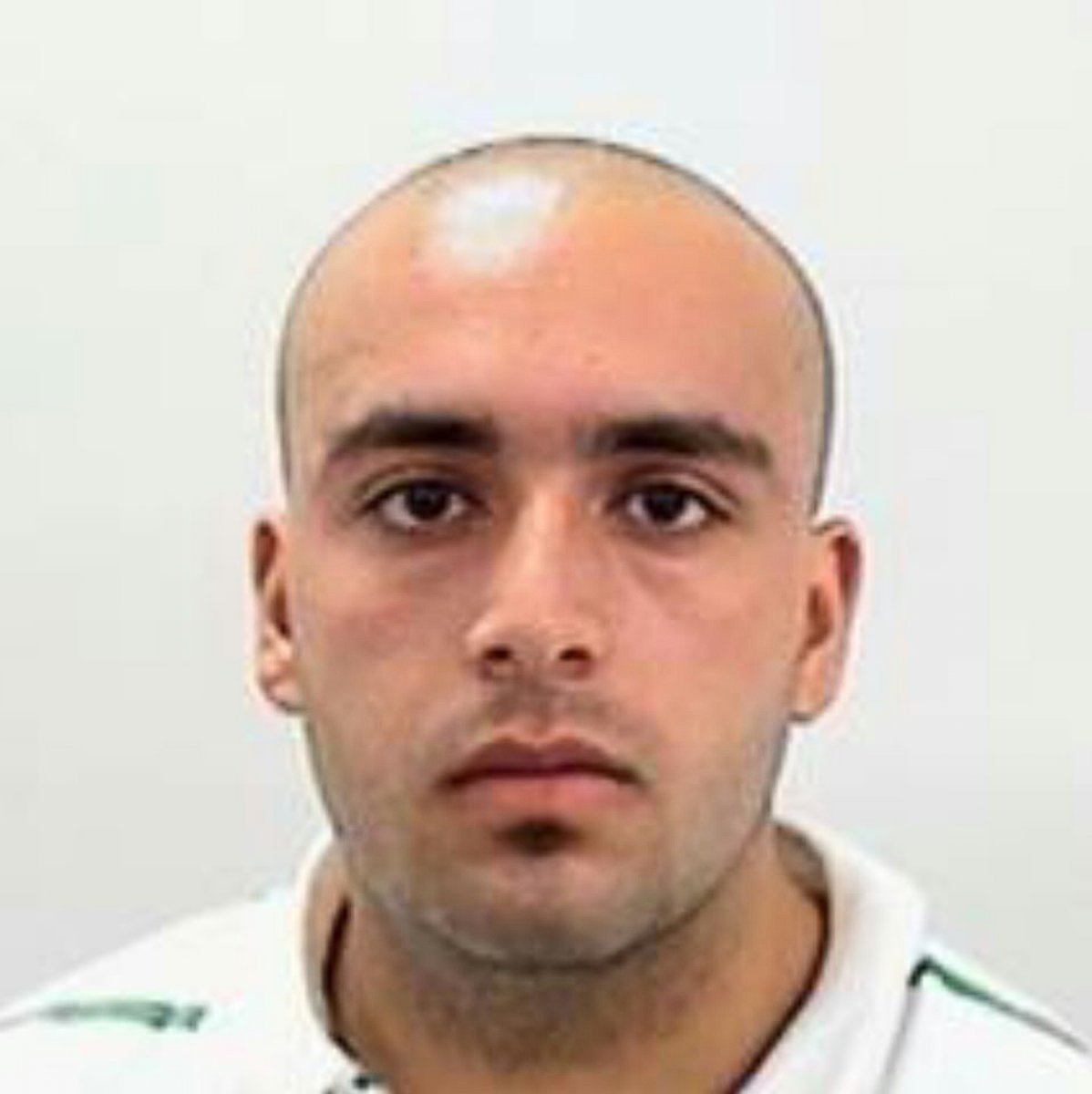 In August 2014 Rahami was arrested after allegedly stabbing someone in the leg, according to court documents. A complaint filed by a police officer said the officer "has reason to believe that the person is a danger to himself, others or property," but Rahami was not indicted.
Today Rahami was shot at least once by police during an exchange of gunfire before he was captured and then taken to a local hospital, authorities said. He is not cooperating with investigators, even so far as refusing to give his name, according to a source briefed on the case. Officials said they have not determined a motive for the attacks.
Late Monday officials announced charges against Rahami related to the shootout with police: five counts of attempted murder, second-degree unlawful possession of a weapon and second-degree possession of a weapon for an unlawful purpose. Bail has been set at $5.2 million. It is unclear if Rahami has an attorney.
A senior Afghan official told ABC News the Afghan government is ready to assist the U.S. in any way it can and is searching for any information it may have on Rahami.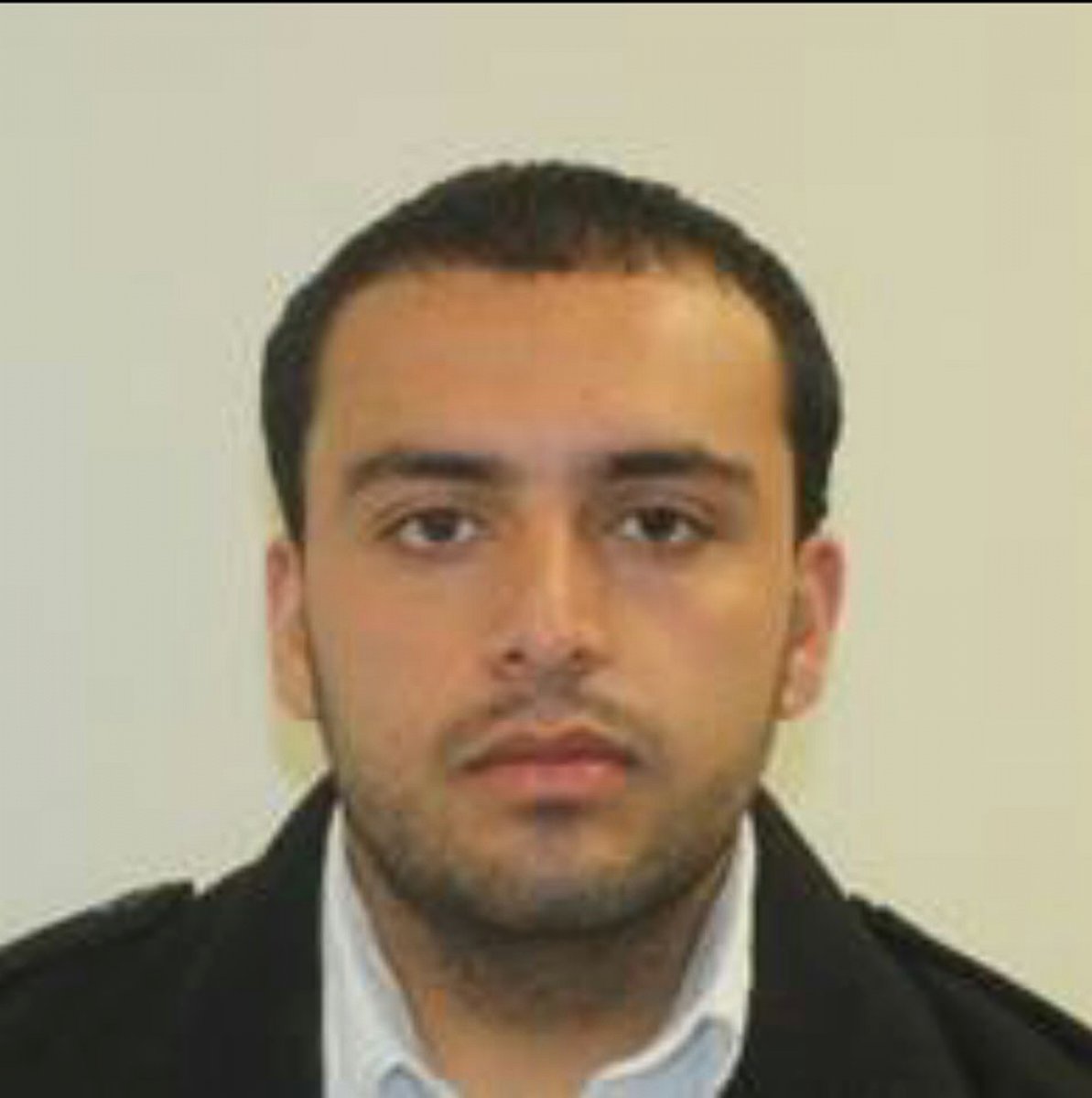 ABC News' Cindy Galli, Megan Christie, Randy Kreider, Alex Hosenball and Cho Park contributed to this report.
[Editor's Note Sept. 28, 2016: The original version of this report said that Ahmad Rahami came to the U.S. in 2000. Rahami's father later told ABC News, however, that his son and the family came in 1995 and that Rahami received his Green Card in 2000.]