Special counsel raises new conflict of interest concerns for De Oliveira's lawyer
The special counsel has raised new conflict of interest concerns over a lawyer.
Special Counsel Jack Smith raised new conflict of interest concerns Wednesday about another attorney representing one of former President Trump's co-defendants in his classified documents case in Florida, according to a court filing.
Smith's office asked Judge Aileen Cannon to hold a hearing on conflicts that could be posed by attorney John Irving's representation of Carlos De Oliveira -- the property manager charged with obstruction offenses in the latest superseding indictment brought by Smith -- given Irving's representation of at least three witnesses that the special counsel intends to call at trial.
In their filing, the special counsel leveled a new allegation that De Oliveira lied to the FBI and members of the special counsel's office in an April 2023 interview but that they haven't criminally charged him with.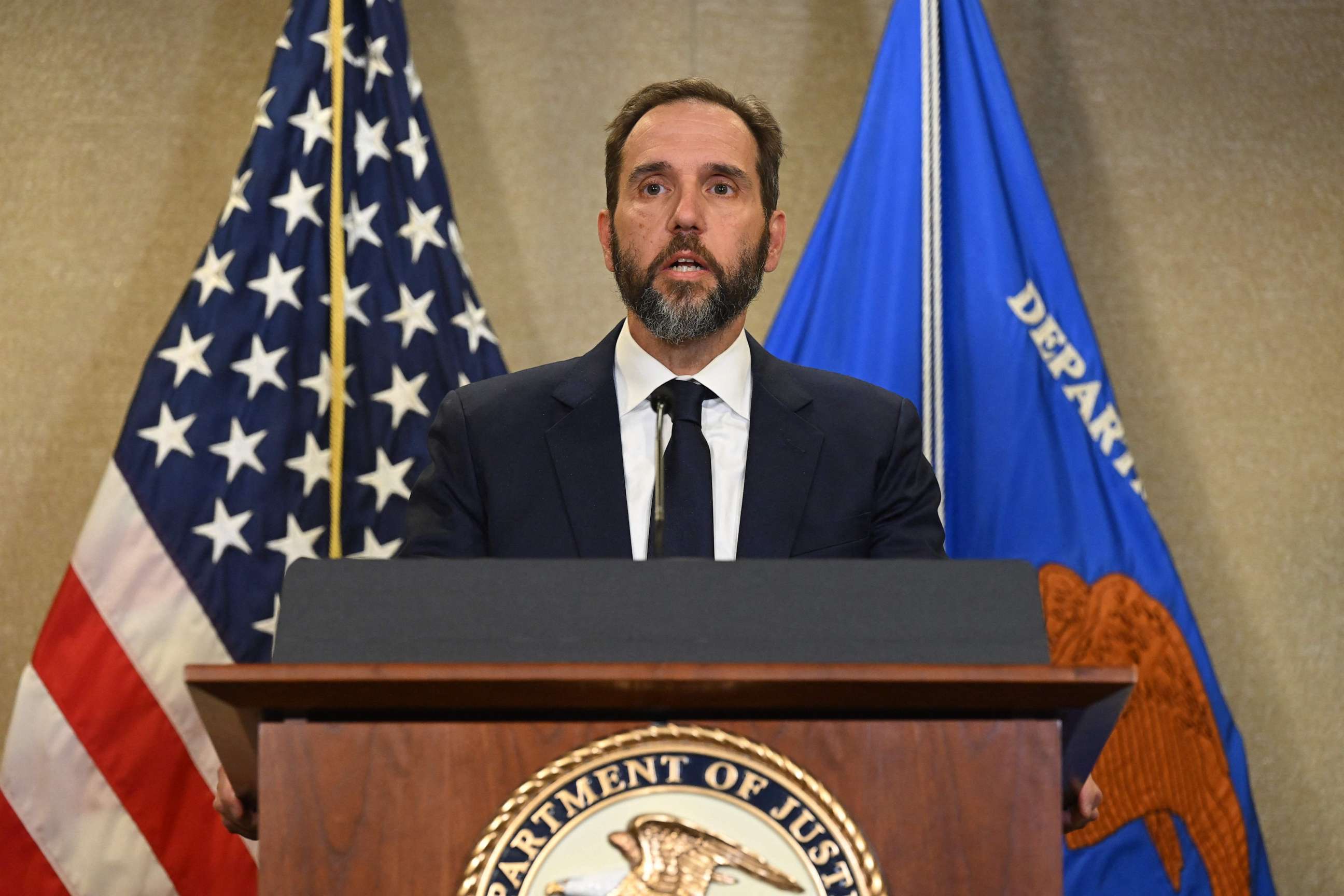 Specifically, they say De Oliveira, in the interview, was confronted with video footage appearing to show him photographing surveillance cameras in a tunnel in Mar-a-Lago near a storage room where the FBI later recovered many classified records Trump was allegedly holding onto.
He allegedly claimed that in the video, he was looking for a shutoff valve for a pipe that had ruptured on the grounds of Mar-a-Lago and also documenting a broken door below one of the cameras.
But the government argues that one of the witnesses represented by Irving "has information about when the pipe broke, and the door needed repairs that is inconsistent with De Oliveira's statements."
That witness, they also say, "has information about De Oliveira's loyalty to Trump and about De Oliveira's involvement in the replacement of a lock—at the direction of Trump—on a closet inside Trump's residence at Mar-a-Lago on June 2, 2022, the day Nauta and De Oliveira moved boxes as described in paragraphs 62-63 of the superseding indictment."
The other two witnesses represented by Irving include the individual identified as Trump Employee 3 in the superseding indictment who worked as a personal aide for Trump, second to Nauta, and another witness who worked as a receptionist for Trump during and after his presidency who would have information about the movement of boxes from the White House to Mar-a-Lago.
The government wants Cannon to order a conflict hearing with De Oliveira and the three witness clients and to have separate independent counsel available to consult with them on whether Irving's representation presents a conflict of interest.
The government recently requested a similar hearing for Walt Nauta's attorney Stan Woodward given his representation of other witnesses in the case who could be called to testify against Nauta.
Cannon last week ordered Nauta's attorney to respond to the government's concerns by Thursday.