— -- Off stage, away from the lights and crowds at the Scripps National Spelling Bee, sits a gray couch and a small box of tissues.
While about 285 kids from across the country compete at the national competition, only one takes home the gold trophy.
Once contestants lose, they are escorted by competition officials to a couch -- a place where none of the spelling aficionados want to be, but where they have the chance to compose themselves and wait for their parents.Sometimes there are tears, earning it the nickname the "crying couch."
But for many contestants, it's an important place where they can be with their family and take in the disappointment of working hard for a title now gone while beginning to reflect on what an achievement it was to make it so far in the national competition.
The couch on Wednesday held 12-year old Lauren Walker from Augusta, Georgia, who fought back her own tears as she waited for her parents to join her off stage.
For the word "idyllic" she called out the wrong letters, and later admitted that it was a disappointing moment. Lauren was handed a tissue as a few tears began to fall down her face through a faint smile.
She was greeted by her parents Willie and Tashon Walker, who hugged her tight and sat with her for a moment as she absorbed the shock of elimination.
"They've been very supportive," Lauren said of her parents. "They've helped me a lot through this situation. They've helped me study, they've helped me prepare. They've motivated me."
The couch was also where Akash Vukoti went to sit following the end of his run at the national bee, which is being held this week at the Gaylord National Resort and Convention Center in National Harbor, Md., just outside Washington, D.C.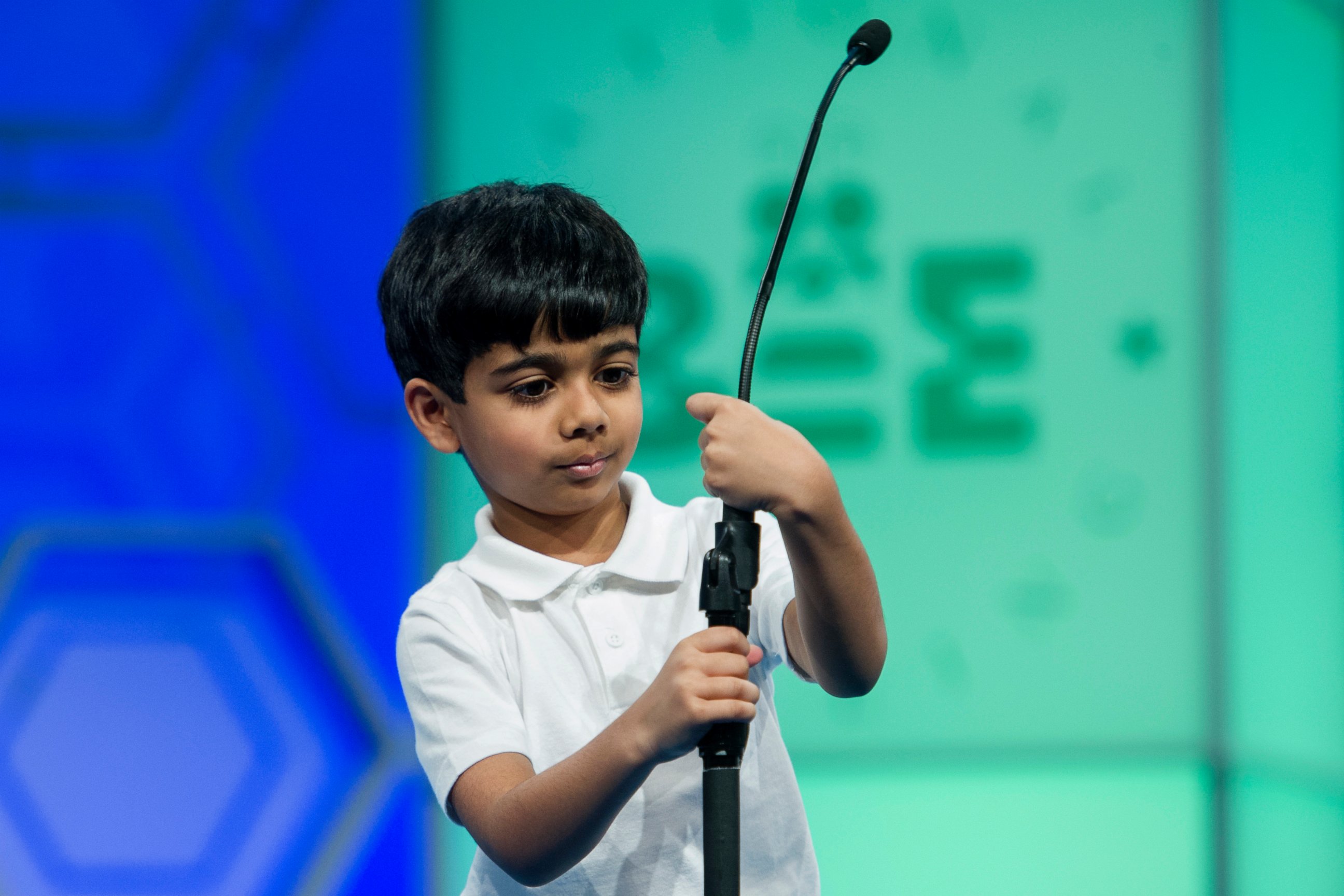 Akash, 6, was the youngest speller in the competition. He received a standing ovation from the crowd when he walked off the stage, thanking the organizers of the spelling bee and giving high-fives to his fellow contestants along the way.
Asked what's next, the 6-year-old said he wants to "just enjoy the summer."
"If I get a chance to go to the national spelling bee next year ... I will," he said. "Obviously it is not that easy to win the bee," he said, but one day he "hopes to do so."
During the day, the couch also held Neil Maes, an 11-year-old of Belton, South Carolina, who was born deaf and received cochlear implants as an infant -- tiny receivers that stimulate the auditory nerve and enable hearing. Through the technology and speech therapy, he was able to learn spoken language.
Now, the fifth-grader is one of the top spellers in the nation, practicing for about an hour every day. He uses Scrabble tiles and has creative ways of practicing with his parents, and also spends plenty of time reading and likes to play basketball.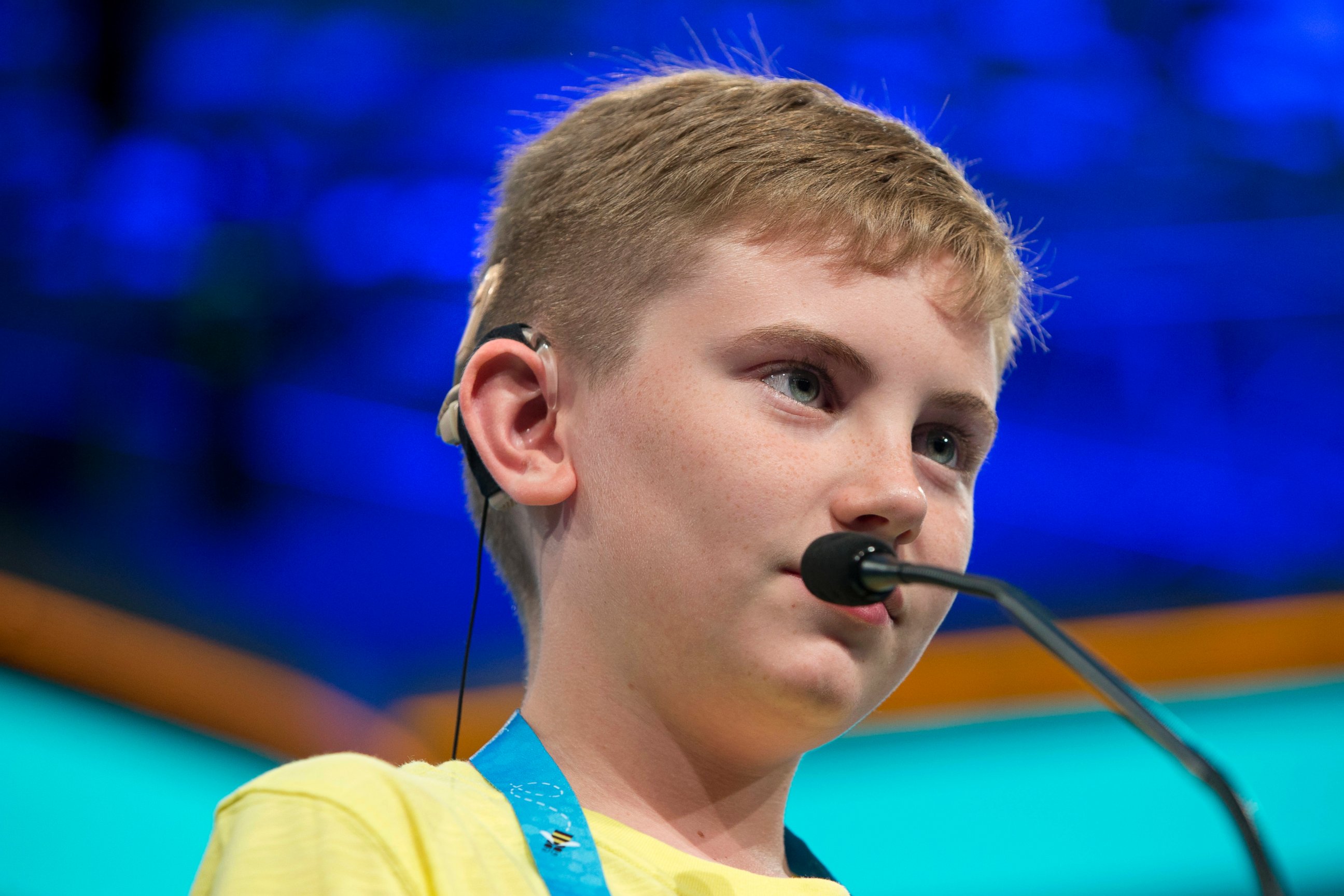 For Neil, the word that he stumbled over -- by a single letter -- was "polychromatic."
And like the rest of those in his same position, he walked off stage after his turn to spell had come to an end, thrilled to be there and hear his name.
Looking back on the competition and to what comes next, Lauren said she still plans "on making good grades and will continue spelling. I'm happy that I made it this far."
She also suggested a better name for the place where contestants go to deal with being eliminated from the competition.
The comfort couch.