Fox News host Laura Ingraham apologized Thursday to Marjory Stoneman Douglas High School student David Hogg for her tweet mocking his college rejections, but that hasn't stopped advertisers from fleeing her show.
At least 16 companies have said they intend to pull their sponsorship of Ingraham's evening show. The companies include Nutrish, Expedia, TripAdvisor, Nestle, Hulu, Wayfair, Stitch Fix, Office Depot, Ruby Tuesday, Entertainment Studios, Bayer, Miracle Ear and Liberty Mutual. The Associated Press reports Jenny Craig and Atlantis Paradise Island Resort have pulled ads, too. Johnson & Johnson told The Huffington Post it had yanked its ads.
"The decision of an adult to personally criticize a high school student who has lost his classmates in an unspeakable tragedy is not consistent with our values," Wayfair said in a statement yesterday.
The sponsor exodus follows a spat between the outspoken Parkland, Florida, student and the Fox News host, one of several involving conservative figures and the students who have advocated for greater action against gun violence in the wake of the mass shooting at their school last month.
Ingraham announced on Friday night's show she would be taking a vacation next week. In a statement Saturday, Fox News said the vacation was pre-planned.
Hogg told TMZ this week that several colleges had rejected him, but dismissed the rejections in the face of his and his classmates' advocacy.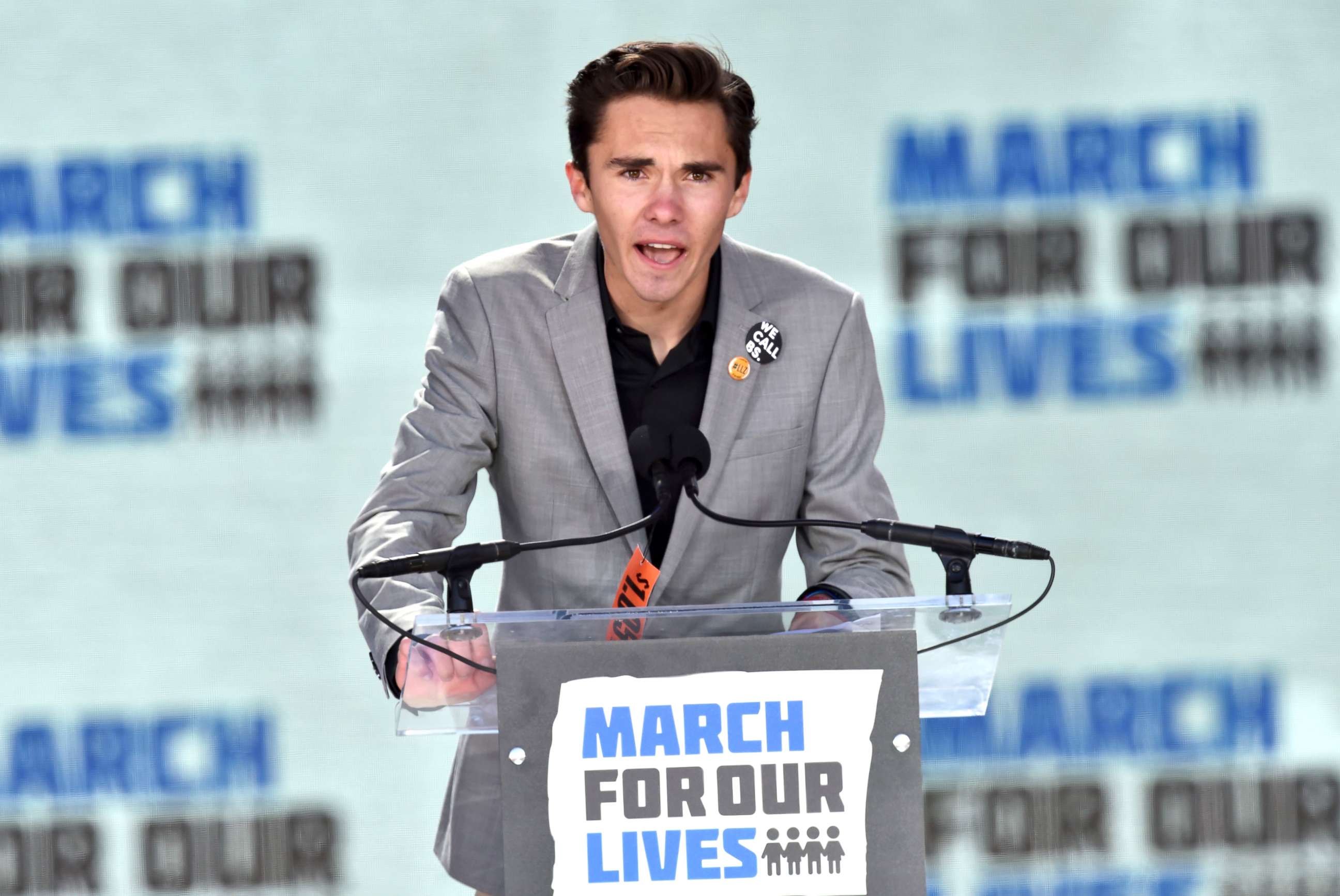 "We're changing the world," he said. "Right now, it's too hard to focus on that."
Ingraham tweeted about the comments on Wednesday, saying Hogg "whines about" the rejections.
On Thursday she issued an apology.
Hogg, who has proven adept at leveraging the pace and amplification of social media, quickly responded with a tweet of his own, listing her major sponsors and encouraging his rapidly growing social media base to pressure them.
Ingraham's apology came after a few companies pulled their ads, which led Hogg not to accept her apology.
"An apology in an effort just to save your advertisers is not enough," he tweeted Thursday. "I will only accept your apology only if you denounce the way your network has treated my friends and I in this fight. It's time to love thy neighbor, not mudsling at children."
ABC News' Dominick Proto and Christopher Donato contributed to report.