— -- Veteran Rep. John Conyers is facing a fresh round of sexual misconduct allegations, with a former staffer saying he made unwanted sexual advances toward her.
The former staffer, Deanna Maher, 77, said she decided to come forward with the allegations after Conyers, D-Mich., the longest-serving member of the House of Representatives and the ranking member of the House Judiciary Committee, agreed to step down from the committee as Congress looked into separate sexual misconduct claims against him.
The House Ethics Committee announced this month that it will investigate allegations against him of sexual harassment and age discrimination involving his staff. Conyers, who has denied those allegations, said he will fully cooperate with the investigation.
Maher, who served as Conyers' deputy chief of staff from 1997 to 2005, said he touched her inappropriately on at least three occasions, including once in 1999 when he allegedly placed his hands underneath her dress.
"There are so many victims that passed through Conyers, and he was so cruel," Maher told ABC News in a statement. "Everyone knew what was going on, but no one did anything.
"It's been a long journey and a very painful one," she added.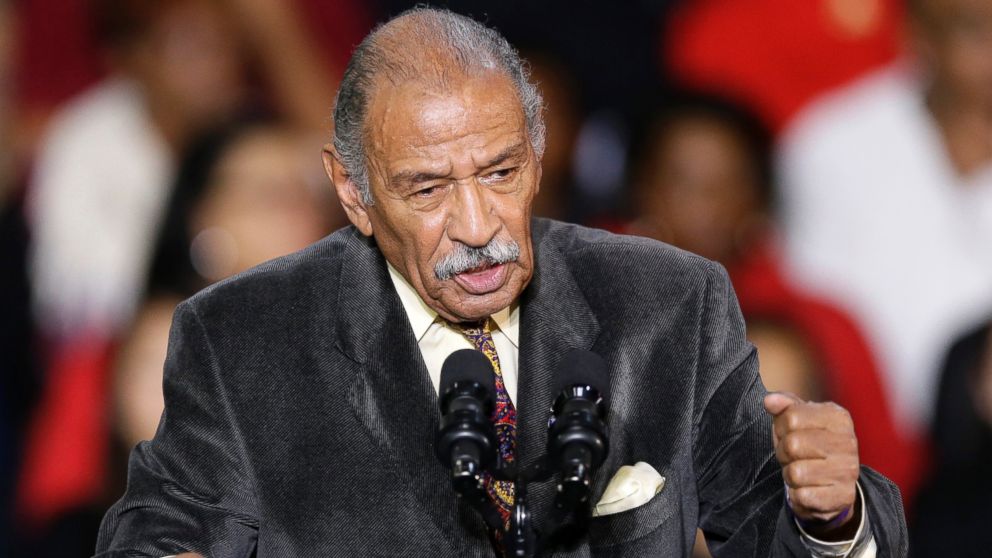 Conyers met with the Congressional Black Caucus in a "lengthy" meeting on Tuesday, but the group did not ask the congressman to resign, according to chairman Rep. Cedric Richmond, D-La.
"I did not ask him to resign," Richmond told reporters as he left the Capitol Tuesday evening after votes, which Conyers skipped. "This is about process and there are very serious allegations that have been made and if they are true, they are awful and they should have consequences that follow."
Reps. Kathleen Rice, D-N.Y., and Pramila Jayapal, D-Wash., both publicly called on Conyers to resign on Tuesday. Rep. Jackie Speier, D-Calif., appeared to fall just short of calling on him to resign in a quote to reporters on Capitol Hill Tuesday night.
"I do believe that persons that conduct themselves in a manner that is sexually harassing should not be representing this institution," Speier told reporters.
In an interview with ABC News' "Powerhouse Politics" podcast Wednesday, Rep. Steny Hoyer, D-Md., the House Minority Whip, said that Conyers should have "the opportunity to make his case," but also that "it's reasonable to assume that the allegations are in fact accurate," in which case, he said, Conyers should resign.
Hoyer, who noted that each of his three daughters has indicated that they have been sexually harassed, an issue he said was "not unique" and "too prevalent," added that the Conyers situation should be addressed at a quicker pace than usually pursued by the House Ethics Committee.
"It's too long and we want to make sure that the victim is not victimized by the process as well," he said.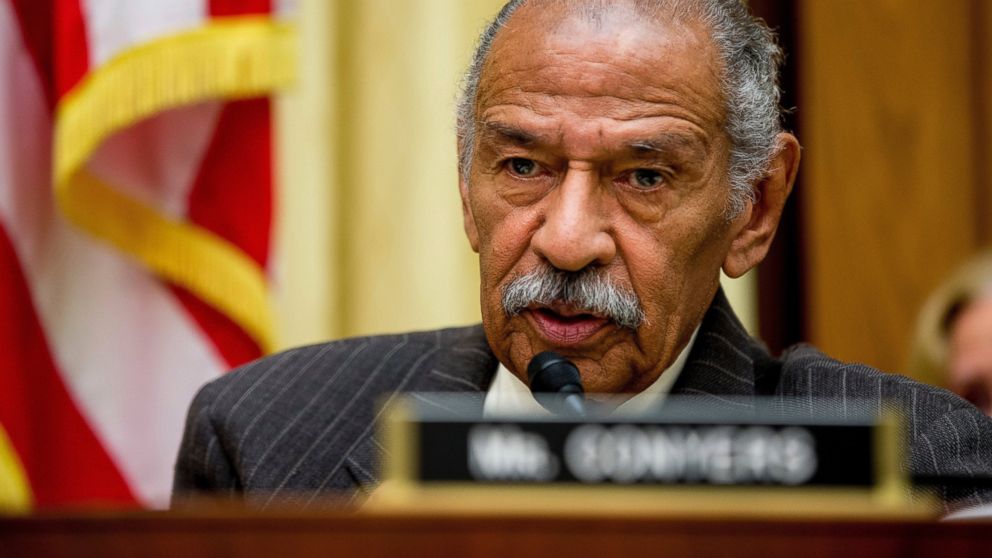 The decision to resign, Richmond said, is entirely up to Conyers and his family.
"We have to believe in the process and an open and transparent and a thorough investigation by [the House] Ethics [Committee] is warranted," Richmond said.
Maher said she previously kept quiet about her experience because she "needed to earn a living."
"Back when this was happening to me, I had to keep a job," Maher said. "I was going through a divorce, and I had no money, and I had to have a job, and it's hard to be employed, especially at that time in my life. I was 57 at that time."
Now, she said, she hopes to be a champion for other victims of sexual harassment.
"At that time I could find my way out of circumstances, and he never succeeded with me, never. I finally gave up and was able to move away. I survived it," Maher said. "People would ask me how I was years later, and I would say I survived. I'm surviving. That's the best you can do."
"I'm doing this for all the other victims. Before I die, I will be happy to think that I did my part in helping all of the other staff members," she added.
Maher said she was "absolutely amazed" when Conyers agreed to step down from the Judiciary Committee.
His decision came after BuzzFeed News reported last week that Conyers' office paid a female aide over $27,000 to quietly settle a wrongful dismissal complaint.
ABC News obtained court filings referring to a federal complaint filed by his longtime scheduler, who alleged "sexual advances in the form of inappropriate comments and touches." The case was later dropped after the judge denied her request to keep the complaint sealed to protect her privacy.
Separately, Melanie Sloan, a lawyer who worked with Conyers on the Judiciary Committee, accused him of being "increasingly abusive" to her, behavior she said wasn't "sexual harassment" but "sexual discrimination."
Conyers has acknowledged that his office settled a harassment complaint involving a former staffer but denies the allegations against him.
Conyers' attorney, Arnold Reed, said Maher's allegations were uncorroborated and that his client denies wrongdoing.
"At the end of the day, he's confident that he will be exonerated, because he maintains that he has not done anything wrong," Reed said in a statement to The Detroit News, which first reported the story on Monday.
"Any female or male that comes forward and says anybody harasses them, that is serious. Those things are not to be taken lightly. But we have to be able to at least have some corroboration if we're going to be saying my client did something wrong," Reed added.
Conyers' office did not immediately respond to ABC News' request for comment on the latest allegations.