A white Florida man found guilty of manslaughter in the 2018 killing of an unarmed African-American father he shot in a dispute over a handicap parking space was sentenced on Thursday to serve 20 years in prison.
Michael Drejka, 48, learned his fate after Pinellas-Pasco Circuit Judge Joseph Bulone heard from family members of the victim, Markeis McGlockton, 28, including his parents and the mother of his four children, Britany Jacobs.
"The defendant's weakness, his cowardice and his anger ... are the reasons Markeis is dead," said Jacobs, reading from a prepared statement.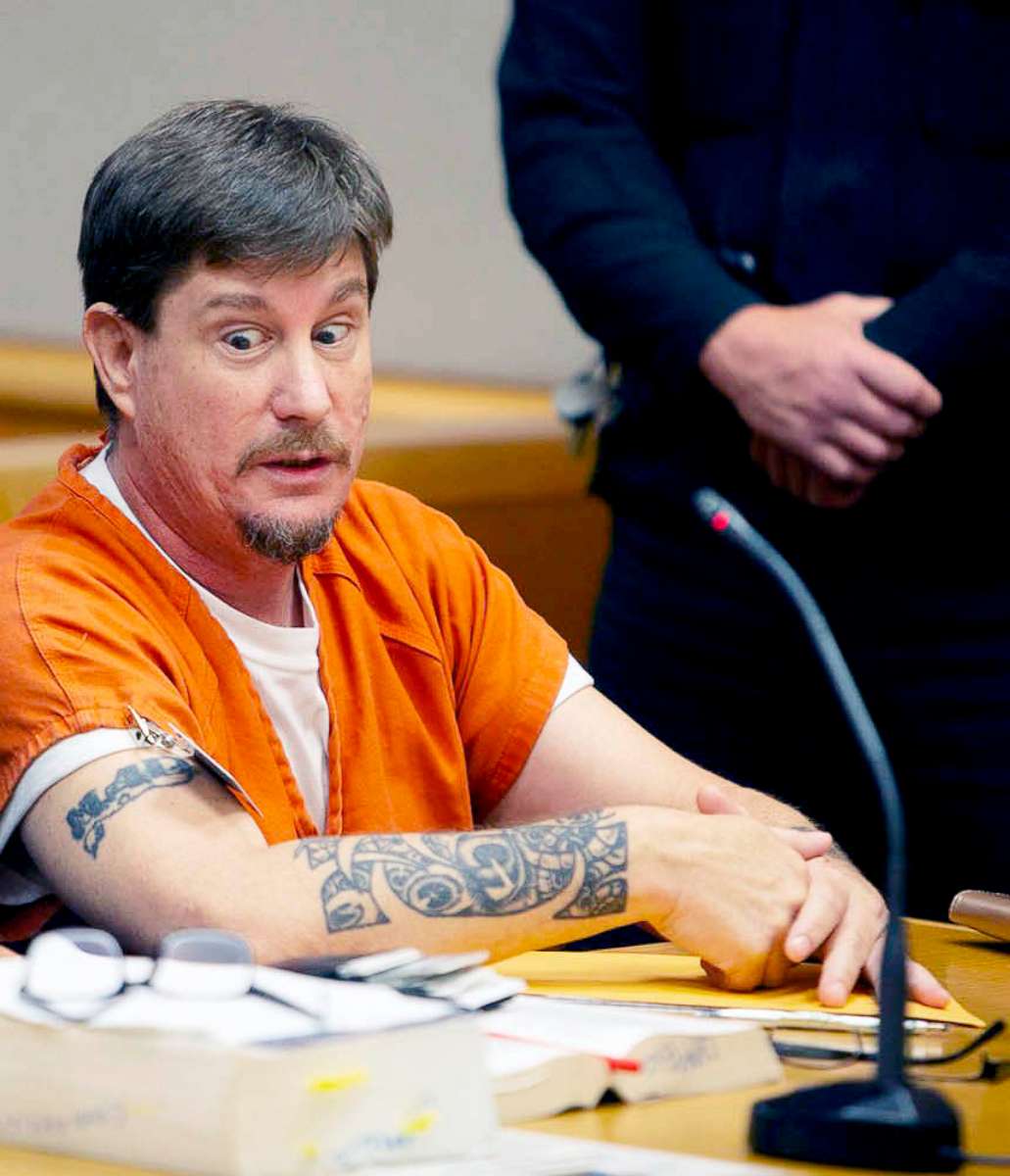 "Think about raising four children alone without their daddy. Without Markeis my world can never be whole again," said Jacobs, asking Judge Bulone for the maximum sentence of 30 years.
McGlockton's father, Michael McGlockton, told Drejka that he killed his only biological son and that "because of you, our lives will never be the same."
"You deserve to die in prison," he said. "In the Bible, it says that in order to get into heaven we must forgive those who trespass against us. At this point in my life, I am not there yet. And if it just so happens that the Lord chooses to take me before I come to terms with this, then I will see you in hell, where you and I will finish this. Mark my words."
Judge Bulone, who described Drejka as a "wannabe cop," rejected a request from defense attorneys for a lenient sentence of probation and house arrest.
Defense attorney John Trevena noted that Drejka had no previous criminal record and told the judge he "has been suffering in ways that the community has no knowledge of," including being held in a cold isolation cell at the Pinellas County Jail since his conviction on Aug. 24.
"What is better for the community and the country than to give him an opportunity to speak about this incident to others as a condition of probation, rather than locking him in a cold cage, isolated from all contact for years?" Trevena said. "How does that suffice justice in this case? We would respectfully suggest that's not justice."
He also said that the sentencing guidelines of 11.5 to 30 years in prison were harsher than the punishment suggested last week for former Dallas police officer Amber Guyger, who was sentenced to 10 years in prison after being convicted of murder in the 2018 fatal shooting of her neighbor Botham Jean. The jury that sentenced Guyger had the option of giving her anywhere from five to 99 years in prison.
Drejka's attorneys said they plan to file an appeal, asking that the conviction be overturned.
Bulone said that while Florida law allows people like Drejka to hold permits to carry concealed weapons, "with those rights come responsibilities."
He said Drejka not only created a conflict and confrontation with Jacobs over her parking in a handicap space outside the Circle A store in Clearwater on July 19, 2018, but he shot McGlockton as he was retreating.
The judge noted that the entire incident was caught on security video, and showed McGlockton stepping back and turning his body when Drejka pulled a gun on him after McGlockton pushed him to ground in an attempt to defend Jacobs, who was pregnant at the time, and their three young children, who were present when the shooting occurred.
"The most ironic thing about this whole case is he parks illegally," Bulone said of Drejka. "He doesn't even park in a parking space. He parks close to Britany Jacobs to argue about her parking illegally and to do this he zooms up and parks illegally."
Bulone also said in his judgment that Drejka had shown no remorse for shooting McGlockton, at least during the court proceedings. The judge offered Drejka an opportunity to speak at the sentencing hearing, but Drejka declined.
"The defendant's actions were not excusable and they were not justified," Bulone said.
In addition to sentencing Drejka to two decades in prison, Bulone ordered him to pay McGlockton's family $5,000 in restitution to cover funeral expenses.
In August, a Florida jury deliberated for just six hours before finding Drejka guilty of manslaughter.
Drejka had argued he acted in self-defense, and initially invoked Florida's controversial "stand your ground" law that earned widespread attention during the trial of Neighborhood Watch volunteer George Zimmerman in the 2013 killing of African-American teenager Trayvon Martin. The self-defense law, which went into effect in 2005, allows people to use lethal force if they consider their lives to be in imminent jeopardy.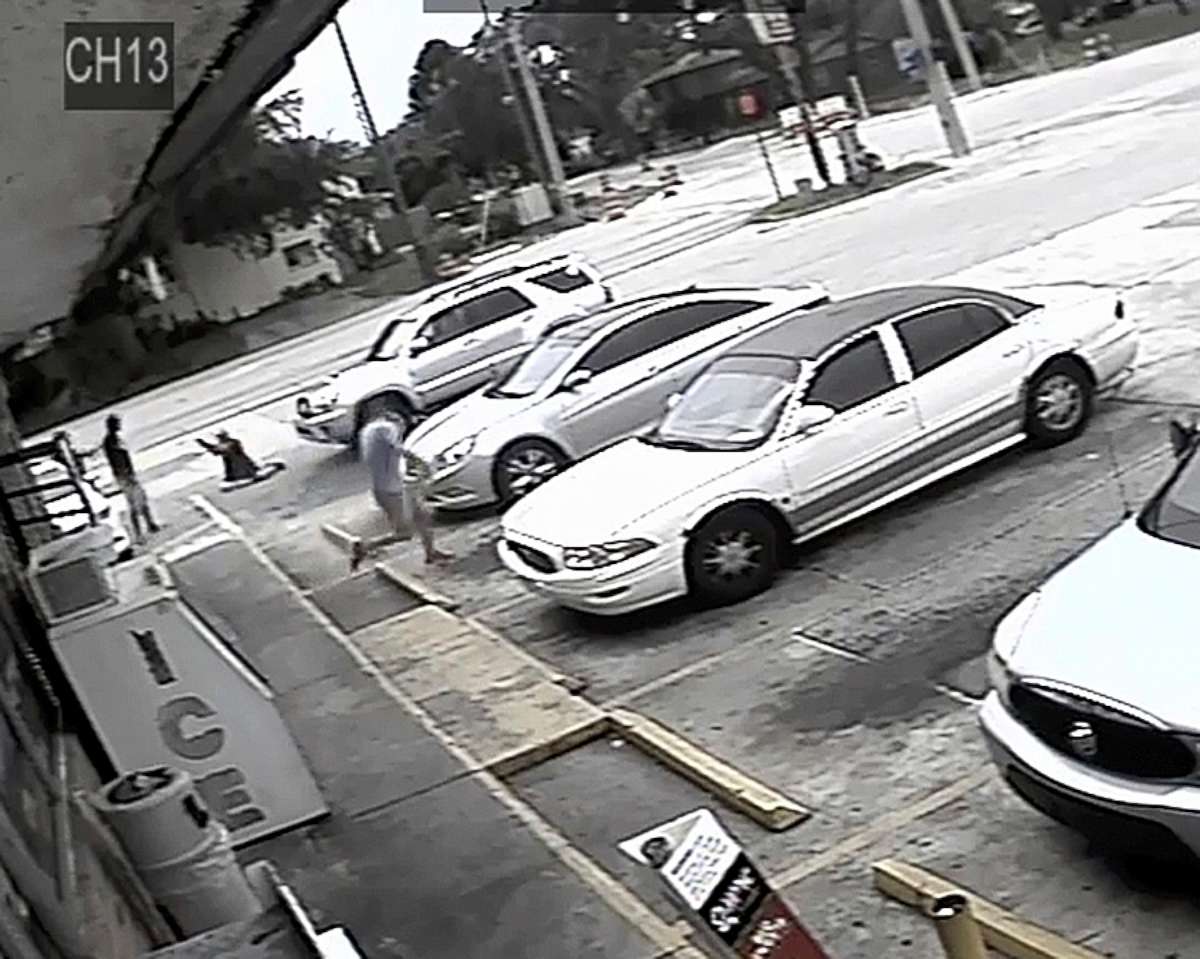 Just hours after gunning down Markeis McGlockton, Drejka told detectives he opened fire when McGlockton shoved him to the ground and caused him to fear for his life, a scenario the jury rejected after viewing the security video of the shooting multiple times.
Following Thursday's sentencing of Drejka, Michael McGlockton said he and his family will finally begin the healing process.
"As the father of the victim, we wanted to see the max, but 20 years, I guess, we'll take that," he said.
"I can't forgive Michael Derjka. There's no forgiveness in my heart right now. My only son is gone," he added. "Michael Drejka is still living, he's still breathing. His wife can come see him whenever she feels like it. I can't go see my son. I've got my son's ashes in an urn on my table."
Ben Crump, an attorney for Britany Jacobs, called the conviction and sentencing of Drejka "historic."
"It was also important for the spirit of Trayvon Martin and all the victims of 'stand your ground' murders," Crump said. "And it was also important for the supporters, those people in the community of color to know that equal justice is possible in America when a white person kills an unarmed black man and then claims the protections of the racist 'stand your ground law' to vindicate them."