It's Friday, Nov. 16, 2018. Thanks for choosing to start here.
1. Florida Senate race moves to manual recount
Florida's Senate race between incumbent Democratic Sen. Bill Nelson and Republican Gov. Rick Scott has moved into a manual recount after a deadline passed Thursday for the state to complete an initial recount.
Republican Ron DeSantis held his lead over Democrat Andrew Gillum after the machine recount in the governor's race, while Scott remained ahead of Nelson by 12,603 votes, within the 0.25 percent threshold that triggers a manual recount.
A manual recount is a hand recount of overvotes and undervotes. An overvote is when a voter designated more choices than allowable in the recounted race and an undervote is when a voter made no choice or fewer than the allowable number of choices.
The results of the manual recount will be reflected in official returns that are due to the Department of State no later than Sunday at noon.
ABC News' Stephanie Wash joins us from Tallahassee, where a lot of the lawsuits being filed by campaign are being heard.
2. Lawsuit claims Dartmouth allowed 'Animal House' culture
Seven women have filed a lawsuit against Dartmouth College, accusing the school of ignoring complaints that three male professors in the Psychological and Brain Sciences Department "leered at, groped, sexted, intoxicated, and even raped female students."
The plaintiffs, highly accomplished scientists including current and former students, describe the culture created by tenured professors Todd Heatherton, William Kelley and Paul Whalen as "a 21st Century 'Animal House,'" which included hot-tub parties and meeting students at bars.
"The women that we talked to last night, they said that these professors hired ... female lab assistants based on their physical attractiveness and were actually in competition with each other to have 'the hottest lab,'" ABC News' Linsey Davis tells us.
Dartmouth College has denied all wrongdoing, telling ABC News in a statement: "As a result of the misconduct we found earlier this year by the three PBS faculty members, we took unprecedented steps toward revoking their tenure and terminating their employment."
ABC News reached out to all three of the accused professors for comment.
Heatherton said he denied playing any role in creating a toxic environment and also that he regrets any behavior women construed as being sexual.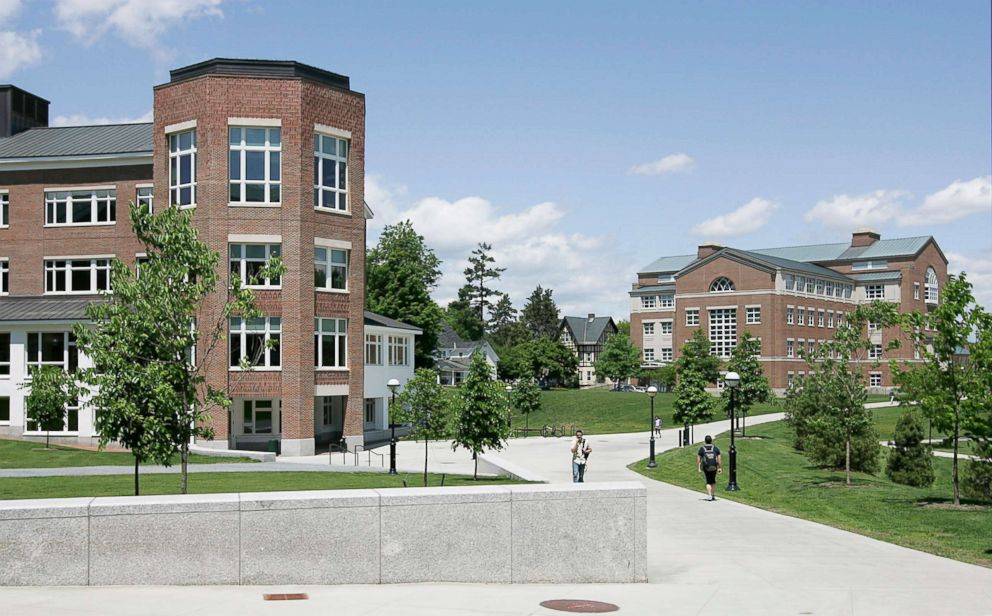 3. Navy SEALs and Marines charged in Green Beret's death
Two members of the Navy's elite SEAL Team Six and two Marines were charged with murder and involuntary manslaughter in the death of Army Green Beret Staff Sgt. Logan Melgar.
The four are accused of breaking into Melgar's sleeping quarters in Mali in June 2017, binding him with duct tape and strangling him.
One SEAL Team Six member allegedly tried to cover up the damage to Melgar's trachea by performing a cricothyrotomy, normally a life-saving measure where an incision is made to help with breathing, according to ABC News Chief Global Affairs Correspondent Martha Raddatz.
"You don't expect to get killed by one of your own," she says.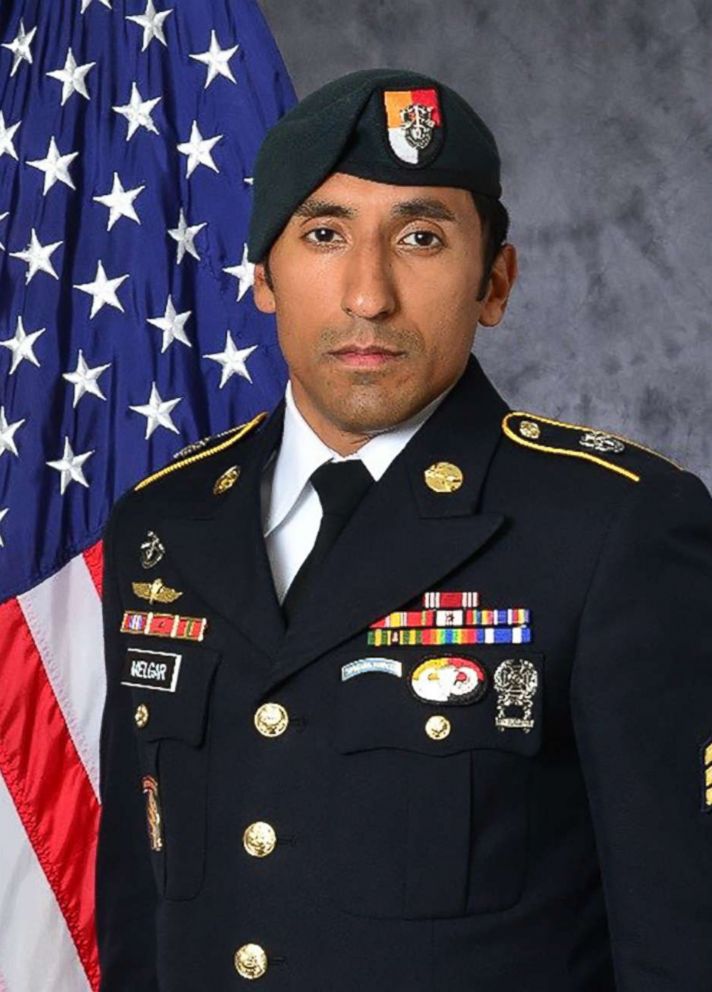 4. Saudi Arabia seeking death penalty for suspects in Khashoggi killing
Saudi Arabia has indicted 11 people in connection with the murder of Washington Post columnist Jamal Khashoggi, according to the Kingdom's attorney general, Saud al-Mojeb.
Members of the hit squad accused of killing Khashoggi inside the Saudi consulate in Istanbul are among the indicted, al-Mojeb said, and five of the suspects could face the death penalty. Ten others remain in custody but have not yet been charged, according to the prosecutor.
The Saudis have maintained that Crown Prince Mohammed bin Salman was not involved in Khashoggi's murder, insisting this small group of officials is solely responsible.
ABC News' Matt McGarry joins us from Istanbul: "Anybody who knows anything about Saudi Arabia and has been watching Bin Salman work for the last few years will tell you that almost nothing happens in Saudi Arabia at all without Bin Salman personally giving the OK."
Khashoggi's body is still missing.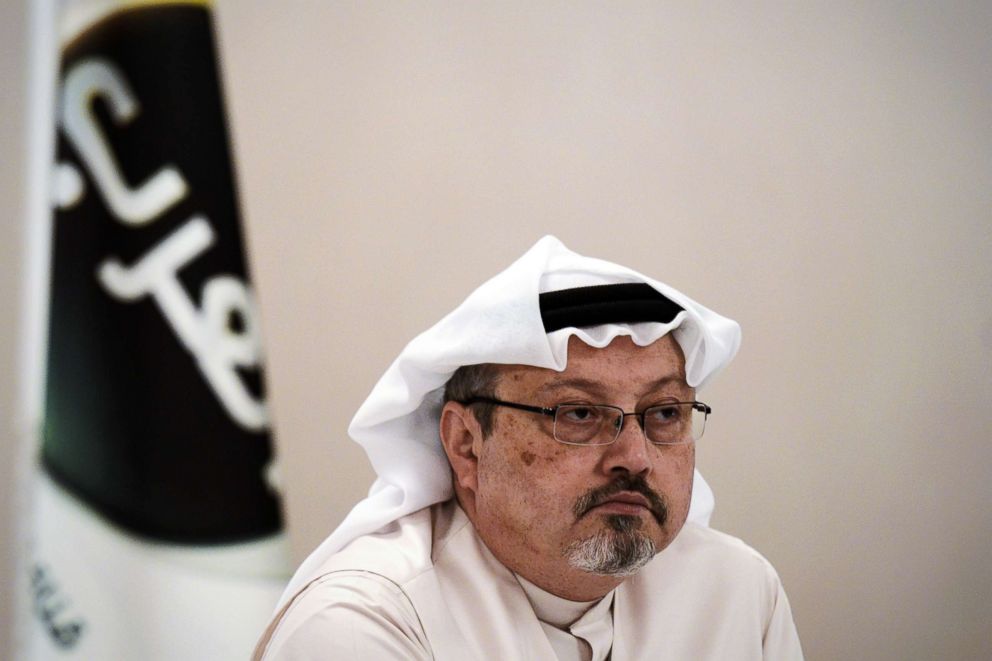 Other news:
'It's going to get worse': At least 66 dead, 631 missing in California's worst wildfires.
'I learned about this relationship when I read The New York Times piece yesterday': Facebook CEO Mark Zuckerberg responds to a report that his company hired a Republican-linked, Washington, D.C.-based consulting firm to attack critics and competitors.
'If you see a staggering and disoriented raccoon, please do not approach it': Go home, raccoons, you're drunk.
'E-cigarette products that appeal to children have no business in the marketplace, period': The FDA announces sweeping measures to stave off "the epidemic growth" of e-cigarettes among youths after finding usage among high school students has increased more than 1,263 percent since 2011.
'New information provided by the defense counsel': A selfie that includes a man accused of assaulting an ex-girlfriend confirms his alibi and saves him from a potential life sentence.
From our partners at FiveThirtyEight:
What Does It Mean That Abrams And Gillum Are Both Likely To Lose?
Last 'Nightline':
A New Jersey couple and a homeless man are accused of raising more than $400,000 'on a lie': A prosecutor said the trio's entire story was fabricated to earn money from kindhearted people through GoFundMe.
Prosecutors say the trio's entire story was fabricated to earn money from kindhearted people through GoFundMe.
'The Boys in the Cave': In a new book, ABC News Chief National Correspondent Matt Gutman gives a detailed look at the harrowing cave rescue in Thailand that captured the world's attention.
In his new book, ABC News Chief National Correspondent Matt Gutman gives a detailed look at the harrowing Thai cave rescue that captured the world's attention.
Today in history:
Nov. 16, 2017 -- Al Franken is accused of forcibly kissing a woman.
Al Franken accused of forcibly kissing a woman.
The must-see photo:
A person walks across Independence Mall during a snowstorm in Philadelphia. (photo credit: Matt Rourke/AP)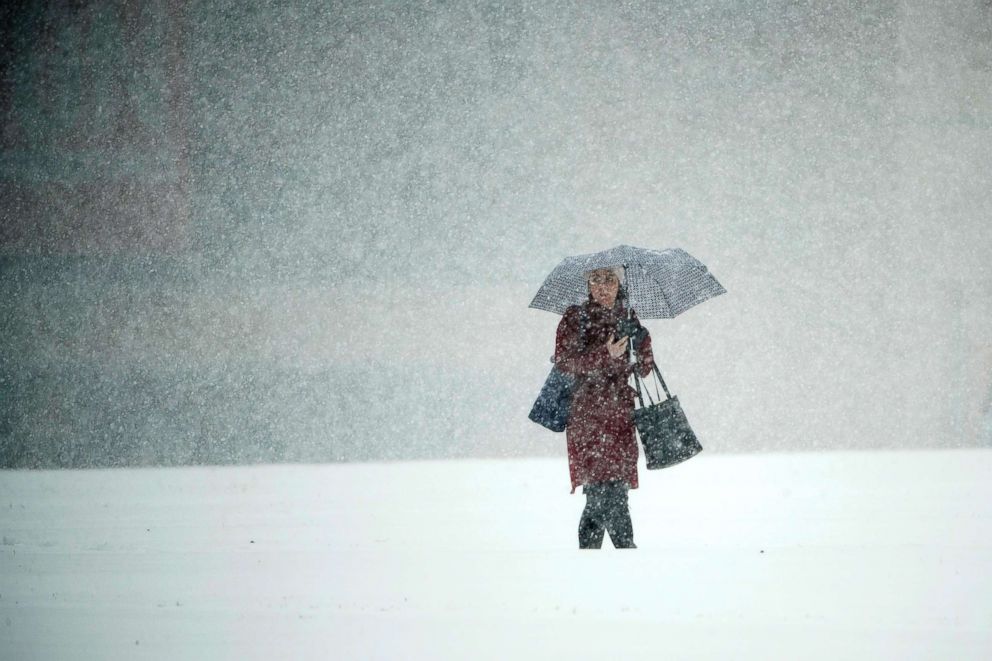 For more great photos from around the world click HERE.
Hot on social:
We love this coach for giving a pep talk to his team in sign language.
The video of White's pep talk has 975,000 views and counting.
All right, you're off and running. You can always get the latest news on ABCNews.com and on the ABC News app. Details on how to subscribe to the "Start Here" podcast are below. See you tomorrow!
"Start Here" is the flagship daily news podcast from ABC News -- a straightforward look at the day's top stories in 20 minutes. Listen for free every weekday on Apple Podcasts, Google Podcasts, iHeartRadio, Spotify, Stitcher, TuneIn, or the ABC News app. On Amazon Echo, ask Alexa to "Play 'Start Here'" or add the "Start Here" skill to your Flash Briefing. Follow @StartHereABC on Twitter, Facebook and Instagram for exclusive content, show updates and more.