Stephon Clark, the 22-year-old black man who was unarmed when police shot and killed him in Sacramento earlier this month, was laid to rest Thursday as mass protests over his death continue in California's capital.
The funeral service, which was open to the public, was held at BOSS Church in south Sacramento.
Multiple family members spoke at the service, telling stories of Clark's childhood and his dedication to his children.
His brother, Stevante Clark, was very emotional during the service, hugging many of the speakers near the podium and addressing the crowd.
Stevante led a chant of "I am" with the crowd responding with "Stephon Clark."
The Rev. Al Sharpton delivered the eulogy.
"This is a national fight. Stephon has woke up the nation. We all stand with Stephon Clark," Sharpton said to the crowd. "We are going to make Donald Trump and the whole world deal with the issue of police misconduct."
A wake for Clark took place at the church Wednesday night.
Clark died on the night of March 18 after Sacramento police fired 20 bullets at him in his grandmother's yard. He was a father of a 1-year-old and a 3-year-old.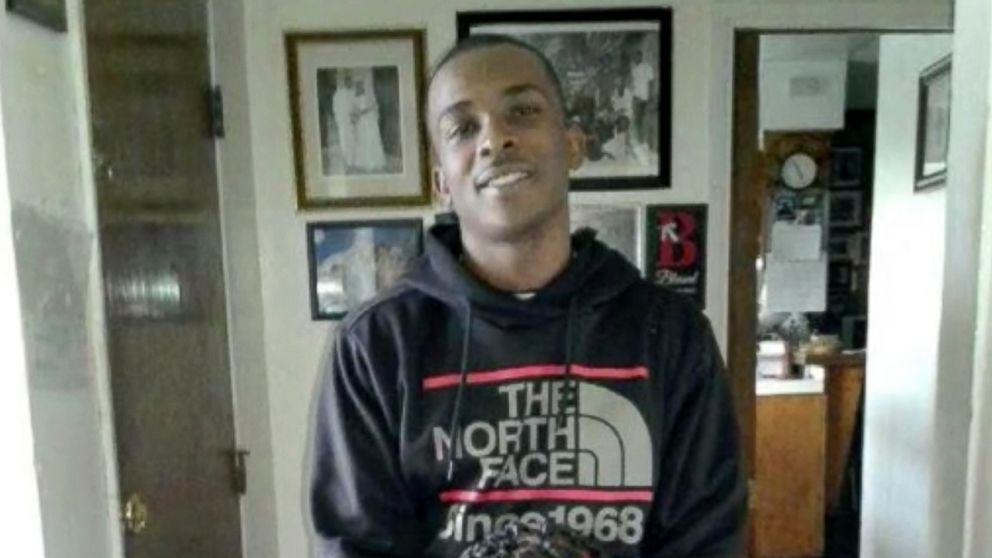 The fatal shooting came less than two years after the killing of Joseph Mann, another unarmed black man who was shot by Sacramento police in July 2016.
Widespread protests erupted in California's capital and beyond after the Sacramento Police Department released body-camera and helicopter infrared footage of Clark's killing. One demonstration outside the home arena of the Sacramento Kings basketball team last week caused a lengthy delay in a scheduled game and prevented ticketed fans from entering the event.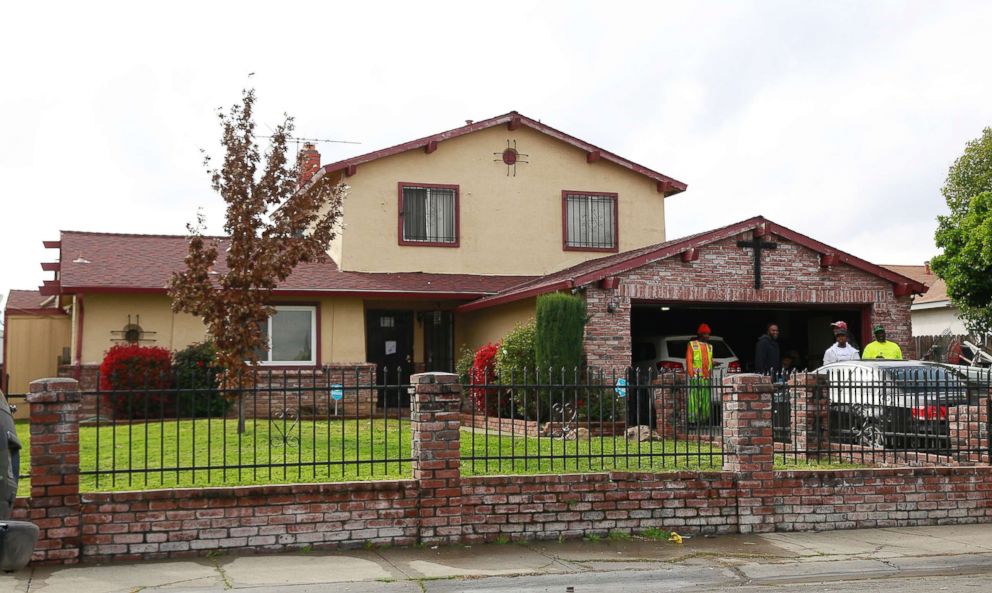 The footage released by police shows Clark running from a neighbor's yard and onto his grandmother's property. Officers are seen running down a driveway after Clark and taking cover at the edge of a building. The officers yell several times for Clark to stop and show his hands before firing a barrage of gunshots.
Clark regularly entered his grandmother's home through the backyard because the front doorbell was broken, according to his brother, Stevante Clark.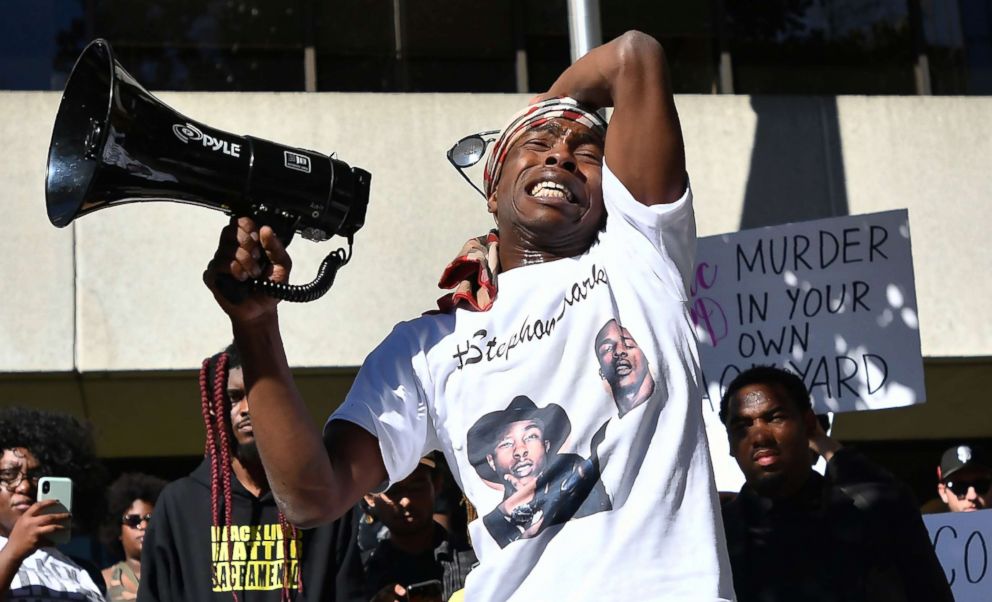 The two officers involved in the shooting were placed on paid administrative leave and reportedly have each received death threats. The Sacramento Police Department has so far refused ABC News' request to release the names of the officers.
California Attorney General Xavier Becerra announced at a press conference Tuesday that he will oversee an "independent part" of the Sacramento Police Department's ongoing investigation into the shooting.
Clark's family has retained renowned civil rights attorney Benjamin Crump, who represented the family of 17-year-old Trayvon Martin, who was fatally shot by a neighborhood watch volunteer in Florida in 2012.