— -- Marjory Stoneman Douglas High School's ice hockey team won the Florida championship game this weekend, just 11 days after the mass shooting that killed 17 at the school.
The state championship medals are now back in Parkland, draped over the white crosses and Stars of David erected to honor the 17 victims.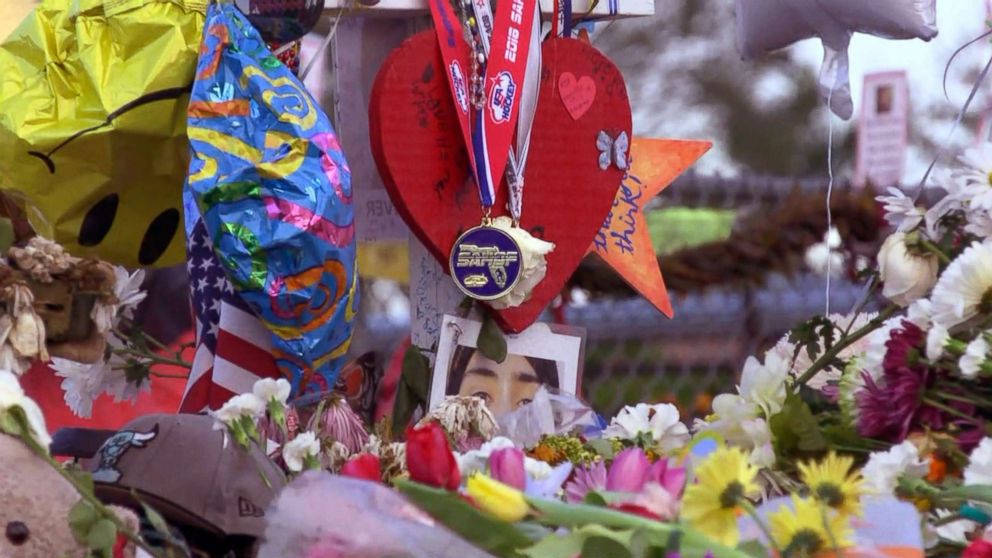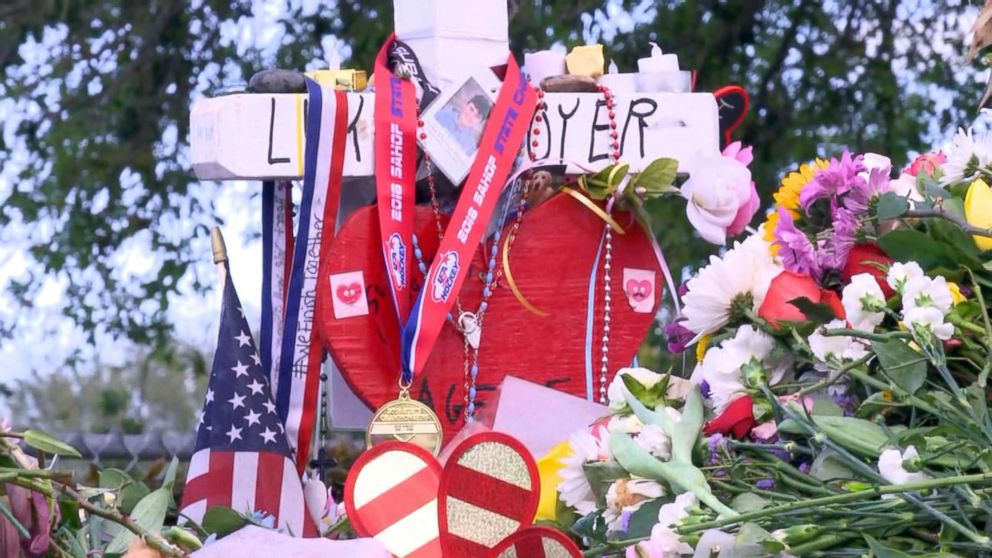 Before the game, one of the players, Joey Zenobi, told ABC affiliate WZVN-TV in Fort Myers they were playing for the victims.
"We came into the game knowing we had to give it our all to get the win, and that's what we did," Zenobi said, according to WZVN-TV. "And now we get to bring the trophy back to the best high school in America."
Some players also honored slain student Joaquin Oliver by using yellow hair dye on the tops of their hair, WZVN-TV reported.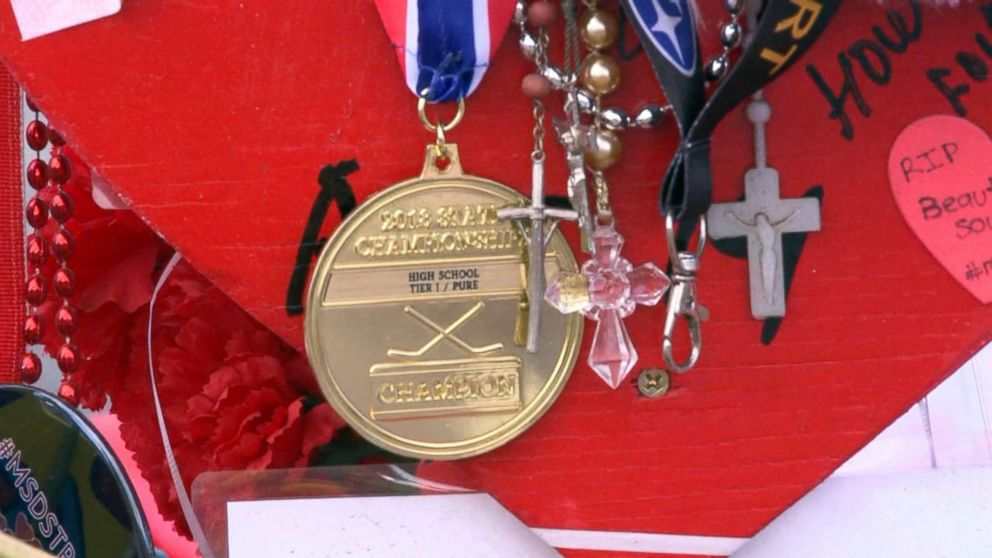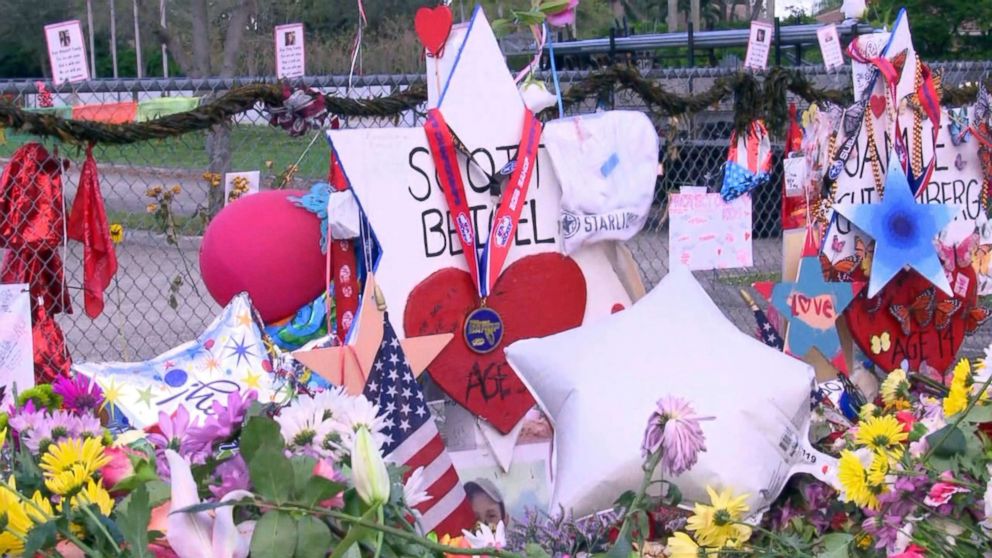 The fourth-seeded Stoneman Douglas team won the semifinals Sunday morning before beating Tampa Jesuit 7-4 in the finals that afternoon, according to The Associated Press.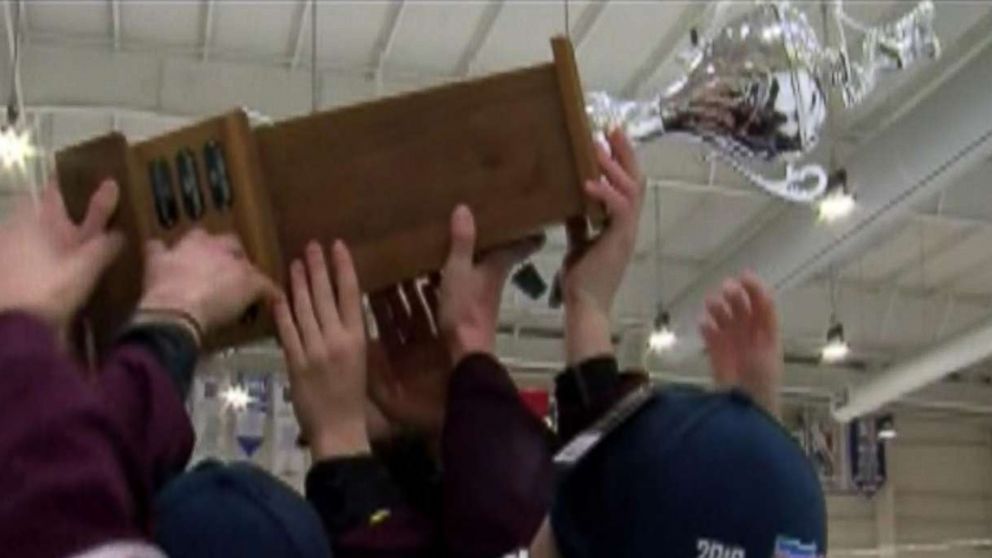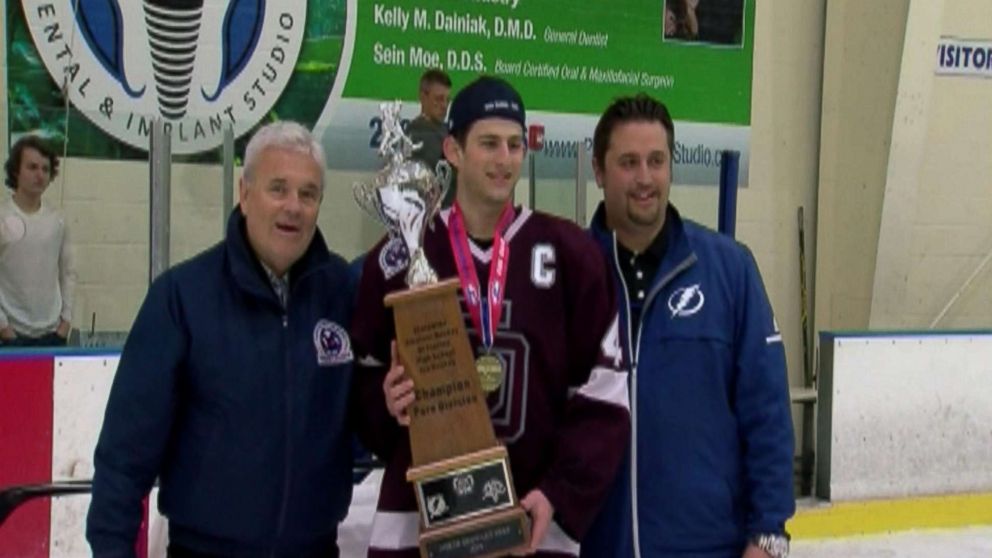 Stoneman Douglas is now qualified to compete in the high school hockey national championships tournament in March, WZVN-TV reported.
Seventeen students and staff were fatally shot and more than a dozen others were injured in the Feb. 14 mass shooting at Stoneman Douglas High School. The suspect allegedly fled after the shooting, but was later apprehended.
The school plans to resume classes later this week.