If you spent your entire the weekend enjoying fireworks and barbecues and ignoring the news, we rounded up a handy list of our favorite stories you may have missed this weekend.
1. Great White Shark Attacks California Swimmer
A long distance swimmer went through every beachgoer's worst nightmare when he was bitten by a great white shark near the popular Manhattan beach in Los Angeles.
Steven Robles suffered bites to his upper torso, but was quickly treated by paramedics and taken to the hospital where he was listed in fair condition. The shark had been hooked by a fisherman's line for about 30 minutes before the attack.
"It came up to the surface, it looked at me and attacked me right on the side of my chest," Robles told KABC-TV. "That all happened within two seconds, I saw the eyes of the shark as I was seeing it swim towards me. It lunged at my chest, and it locked into my chest."
2. Nail-Biting World Cup Games Send Favorites into Semi-Finals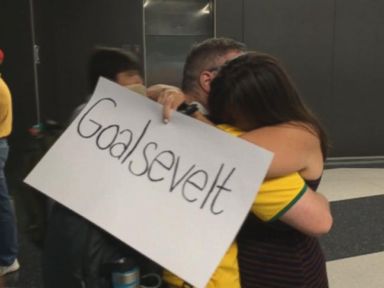 Fourth of July might have been a holiday in America, but in Brazil the exciting games of the World Cup continued. Brazil won its game against Colombia, but lost star player Neymar to a back injury.
On Saturday, the Dutch soccer team won against underdog Costa Rica in a long battle that ended only after a tense penalty kick shootout.
3. Wimbledon Wraps Up with Exciting Championship Matches
Wimbledon wrapped up this weekend with two very different matches. The women's final on Saturday was over in less than an hour, with Petra Kvitova dominating the game against Eugenie Bouchard.
But on Sunday, men's finalists Roger Federer and Novak Djokovic played nearly four hours until Djokovic was finally able to win during the fifth set.
4. Conjoined Twins Celebrate Landmark Age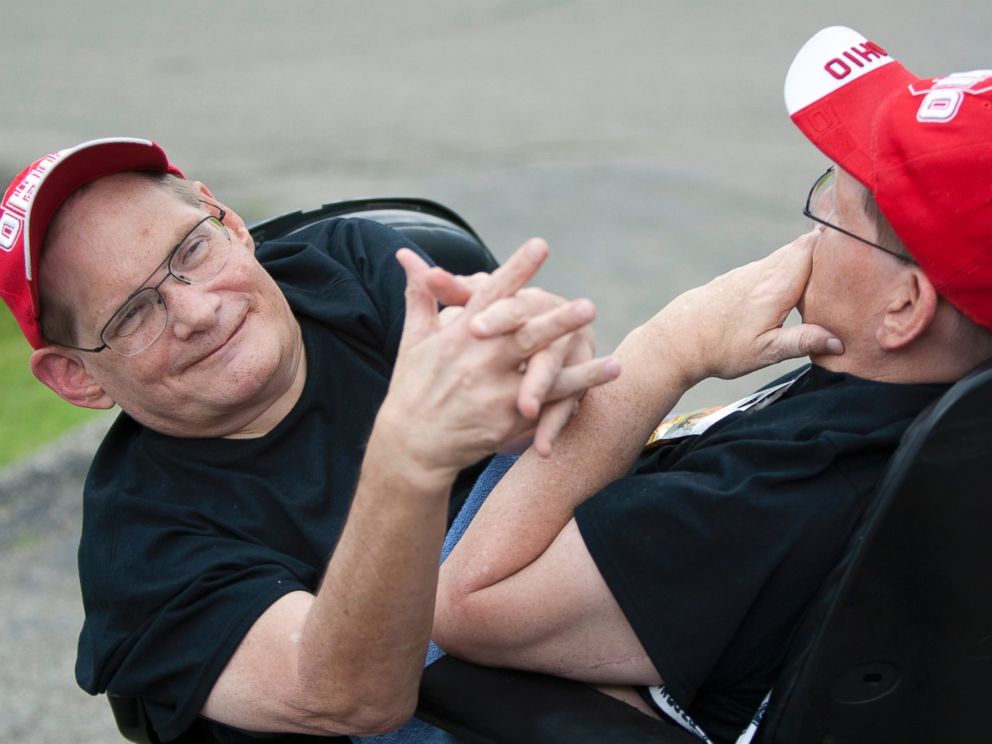 Ronnie and Donnie Galyon celebrated a big milestone this weekend when they officially outlived the original "Siamese" twins, Eng and Chang Bunker.
The Galyon twins celebrated turning 62 years, 8 months and 7 days old at a block party thrown by their brother Jim Galyon and his wife along with plenty of friend and neighbors.
The brothers, who will be 63 in October, hope to break the world record for oldest ever conjoined twins later this year.
5. Arthur Soaks North Carolina, Spares Rest of East Coast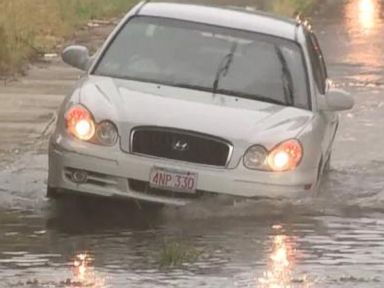 The storm that threatened to ruin barbecues all along the East Coast, ended up sparing much of the region. Hurricane Arthur stormed through North Carolina Thursday evening and Friday morning but appeared to have caused mostly minimal damage.
While some towns had flooding and wind damage, the storm turned back to the Atlantic before it could cause major devastation, meaning most firework displays were just postponed and not canceled.