1. After 3 Big Wins out West, Bernie Sanders Sees 'Path Toward Victory'
Vermont Sen. Bernie Sanders says don't count him out of the presidential race just yet.
Sanders scored three more victories against Hillary Clinton on Saturday, winning caucuses in Alaska, Washington state and Hawaii. He earned at least 70 percent of the votes in each contest.
But despite those impressive wins, Sanders still trails Clinton substantially in the delegate count, largely because of her lead among superdelegates.
Based on ABC News' delegate estimates, Sanders needs to win 73 percent of the remaining delegates to clinch the nomination. He disagreed.
"No, I don't accept that. That is not the case," Sanders said Sunday on ABC's "This Week." "I will not deny for one second that we still remain the underdogs, but we have come a long, long way, you will have to concede, in the last 10 months. We do have a path toward victory."
2. Donald Trump: 'I Don't Think America Is a Safe Place for Americans'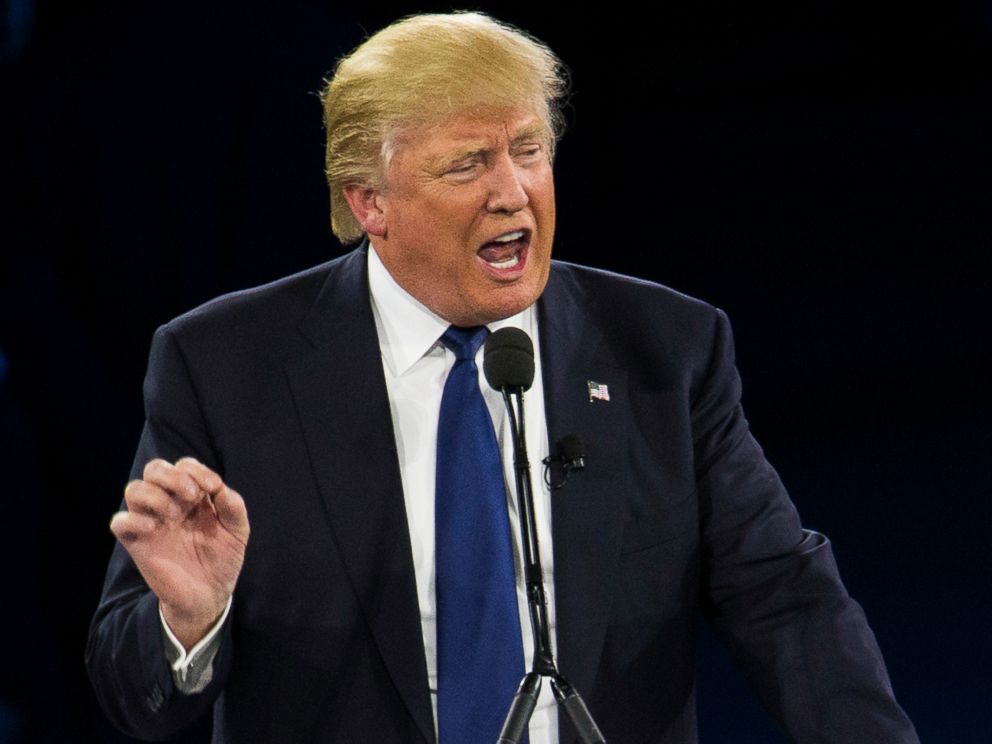 Republican presidential candidate Donald Trump says he doesn't believe American citizens are safe in their own country.
The frontrunner for the GOP's nomination expressed his concerns after he was asked whether Americans should feel safe traveling to Europe following last week's terror attacks in Brussels. Bombings at the capital's airport and a metro station killed 28 people, including at least two Americans.
"I don't think America is a safe place for Americans, you want to know the truth," Trump said, later adding, "We're allowing thousands of people to come in here. Nobody knows where they're from. Nobody knows who they are and they're coming in here by the thousands and let me tell you something, we're going to have problems."
While it was unclear which groups Trump was referring to, he proposed banning all Muslims from entering the U.S. following the Nov. 13 attacks in Paris and wants to build a safe zone for Syrian refugees instead of allowing them to enter the U.S.
3. Man Arrested in 'Diabolical' Murder of Southern California Family, Sheriff Says
A 27-year-old man was behind bars Saturday after he was arrested in the slayings of a Santa Barbara doctor, his wife and their 5-year-old daughter.
Pierre Haobsh, a business acquaintance of Dr. Henry Han, was arrested Friday morning, Santa Barbara County Sheriff Bill Brown said in a statement. Police found a loaded handgun and property belonging to one of the victims in his car when he was taken into custody in San Diego County, Brown said.
Han, his wife Huijie Yu and their 5-year-old daughter Emily were found Wednesday when sheriff's deputies responded to a welfare check at their home, the sheriff said.
The deputies found the three wrapped in plastic and duct-taped in the garage, having apparently been shot to death, said Brown.
4. Soldier Reunites With His Military Dog Months After Injuries in Afghanistan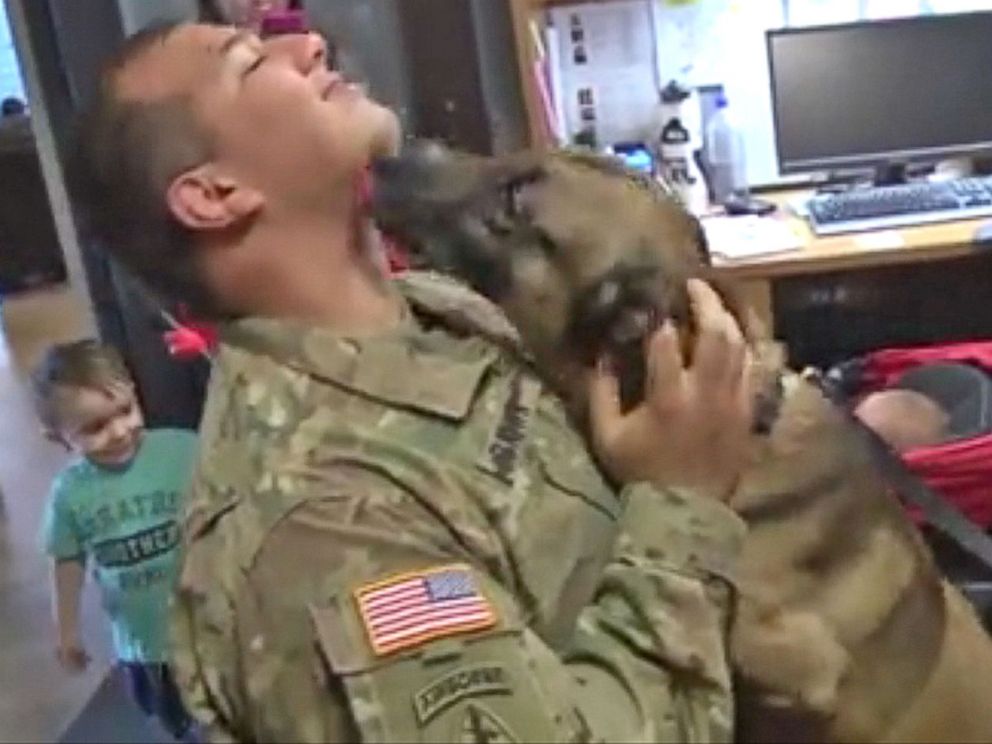 Specialist Andrew Brown has reunited with his beloved military dog, Rocky, months after they were both injured in Afghanistan and received Purple Hearts.
Their reunion was caught on video Friday, three months after they were injured, separated and this photo of Rocky with his Purple Heart went viral.
Brown and Rocky had been partners for two years when they were searching a compound in Afghanistan in December and both were injured by shrapnel from an improvised explosive device (IED).
"When the explosion first happened, I was more worried about him than myself," Brown said.
5. Taylor Swift's Easter-Inspired Game Is Brilliant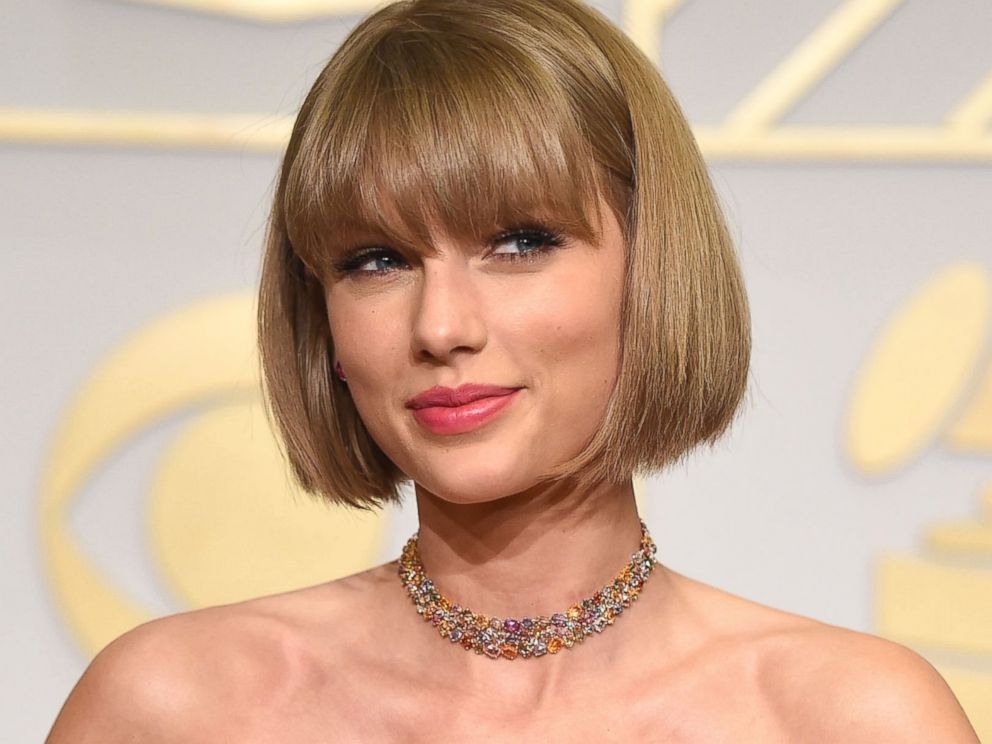 Taylor Swift and her brother may have just created the world's greatest Easter game, one that will have you getting out your pastel-decorated eggs and putting them egg-to-egg in a challenge.
In a series of videos posted to Twitter, the pop singer and her brother Austin, 24, created what they called "Easter Egg Battles 2016."
The goal? Crack the opponent's egg without cracking your own.