— -- 1. Brussels Attackers Initially Planned to Strike France Again, Belgian Authorities Say
The terror group that unleashed deadly attacks on the Brussels airport and subway on March 22, had planned to launch a second attack on France -- but instead turned their attention to Brussels, Belgium's Federal Prosecution Office said Sunday.
"The Federal Prosecution Office can confirm that numerous elements in the investigation have shown that the terrorist group initially had the intention to strike in France again," the Federal Prosecution Office said in a statement to ABC News. "Eventually, surprised by the speed of the progress in the ongoing investigation, they urgently took the decision to strike in Brussels."
Two suicide bombers killed 16 people at Brussels Airport on March 22. That same morning, an explosion at Brussels' Maelbeek subway station killed another 16 people.
2. Dennis Hastert Acknowledges 'Transgressions,' Apologizes, Lawyer Says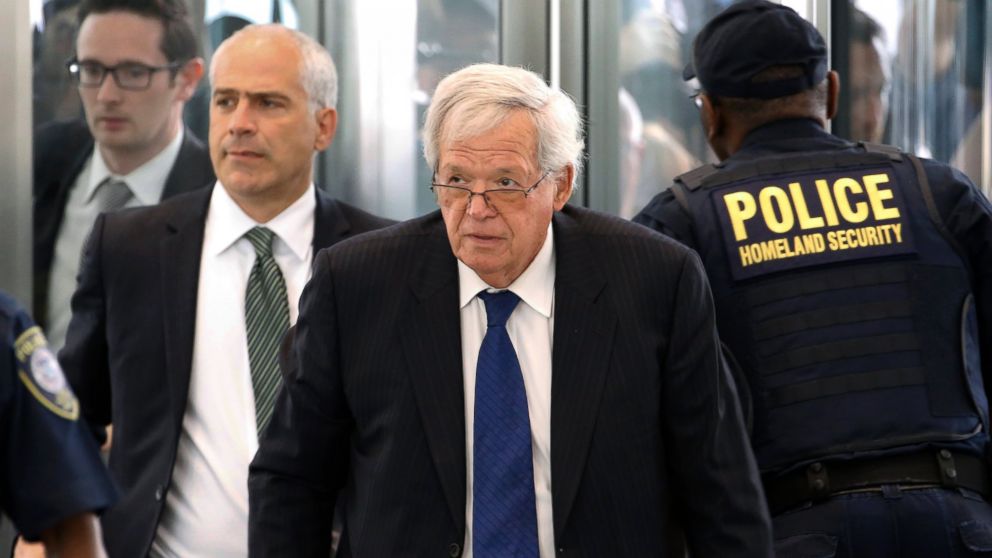 Dennis Hastert's lawyer said Saturday the former speaker of the House acknowledges that "as a young man he committed transgressions," and said he apologizes, one day after federal prosecutors revealed disturbing new details about sexual abuse he allegedly committed decades ago.
The 26-page filing released late Friday accuses the man who was once second in line for the presidency of a series of sexual encounters with four minors when Hastert was a high school wrestling coach in Illinois in the late 1960s and 1970s, and then of trying to lie about it when confronted by the FBI.
"Mr. Hastert acknowledges that as a young man he committed transgressions for which he is profoundly sorry. He earnestly apologizes to his former students, family, friends, previous constituents and all others affected by the harm his actions have caused," Hastert attorney Thomas Green said in a statement released Saturday.
3. Hillary Clinton Pokes Fun at Her NYC Subway Snafu at Charity Event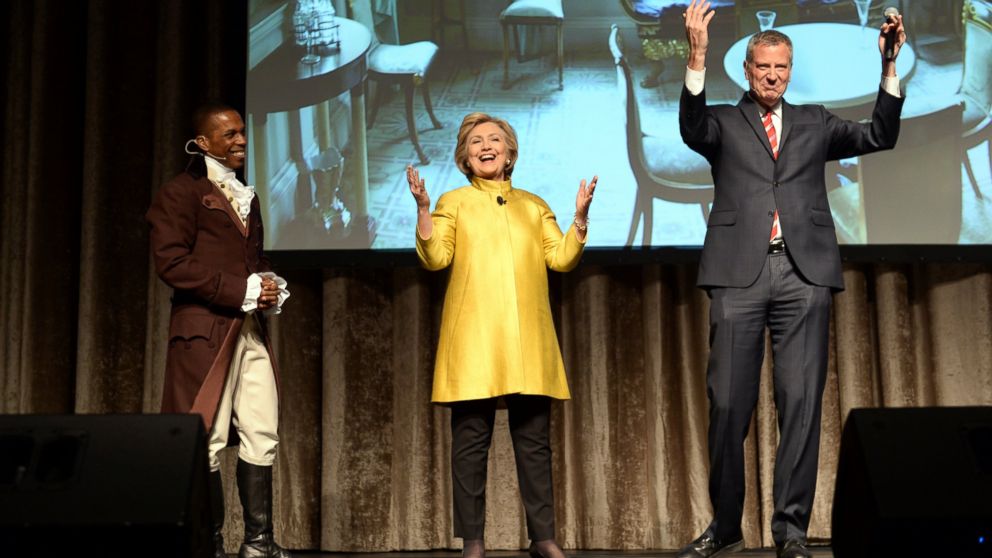 Hillary Clinton made a surprise appearance Saturday night at the Inner Circle charity event in New York City, where she joked about her notorious MetroCard difficulties in the city's subway. She also gave Mayor Bill de Blasio a ribbing about his delay in endorsing her Democratic presidential bid.
The Inner Circle is a parody group consisting of local journalists who poke fun at City Hall. Elected officials, in turn, poke fun at the local media. This year, the journalists performed a production of "Shamilton," a nod to the popular Broadway production "Hamilton."
Toward the end of the evening, Clinton joined de Blasio and "Hamilton" actor Leslie Odom on stage during a skit at the event, which took place at the New York Hilton Midtown.
"Do me a favor," Clinton said to de Blasio. "Will you just fix these MetroCard slots? It took me like five swipes."
4. Prince William and Kate Arrive in India for Royal Tour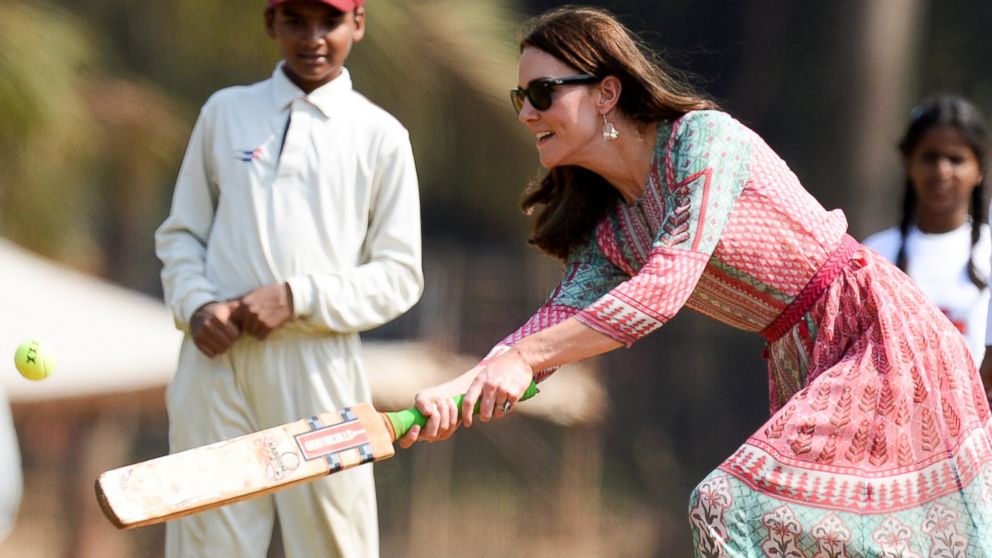 India got its own taste of glamour Sunday night as Bollywood royalty met real life royalty at a glittering gala to honor the Duke and Duchess of Cambridge, who are spending their first full day in India.
"It has been a wonderful and colourful evening, and a real treat to be welcomed to India in this way," Prince William told 200 of India's most famous stars from the film, fashion and sports community.
The duke and duchess were the guests of honor at a charity gala with some of the wealthiest and most well known members of Indian society. Anil Kapoor, the star of "SlumDog Millionaire" and one of Bollywood's biggest celebrities, along with Aishwarya Rai, who was once called the most beautiful woman in the world, were among the celebrities who spent the evening with the royal couple.
5. Janet Jackson's 'Unbreakable World Tour' Delayed Until 2017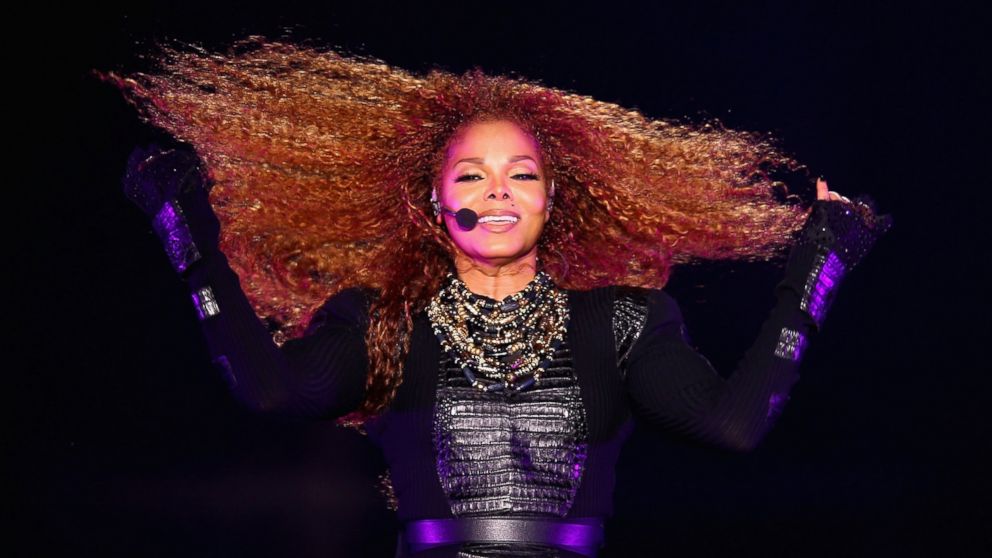 Janet Jackson's fans will have to wait until next year to see her return to the stage.
The singer, who was on the second leg of her "Unbreakable World Tour," told fans in a video posted to Twitter last week that she and her husband, Wissam Al Mana, were "planning our family." She added that doctors advised that she should rest.
Live Nation released a statement to US Weekly days later, saying: "The Janet Jackson Unbreakable Tour in North America will be postponed until 2017. New dates will be announced at a later time, and tickets will be honored for the rescheduled dates. Refunds are also available at the point of purchase. Stay tuned to JanetJackson.com and LiveNation.com for further info."