The South is still digging out from snow and ice that hit earlier this week, closing vaccination sites, knocking out power and bringing roads to a standstill -- but a second storm is closing in.
Tuesday night into Wednesday morning, ice and snow will move into Texas and Oklahoma.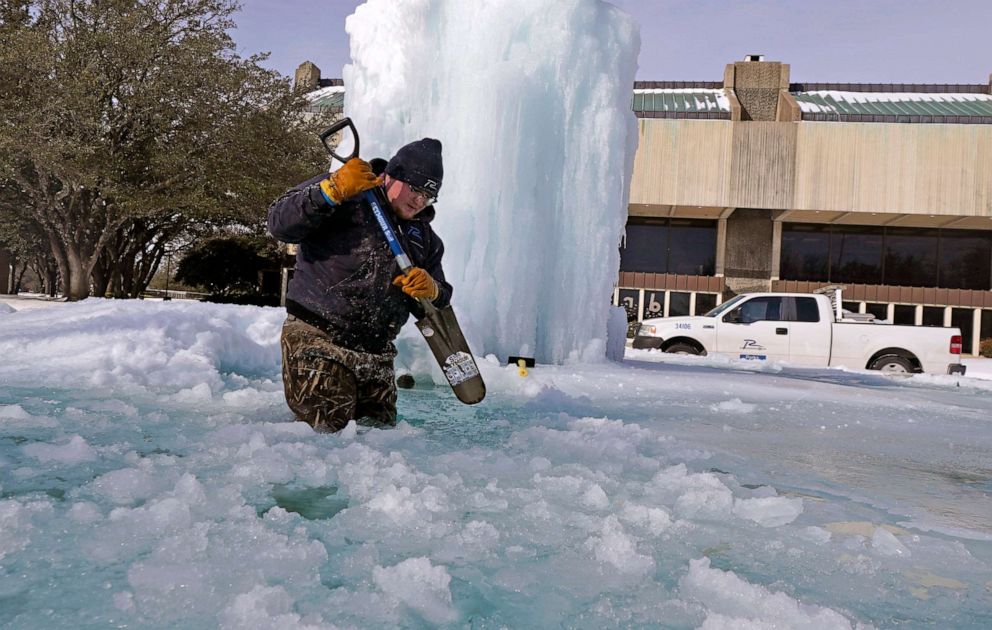 Wednesday evening, the snow and ice will spread into parts of Mississippi and Tennessee, including Memphis.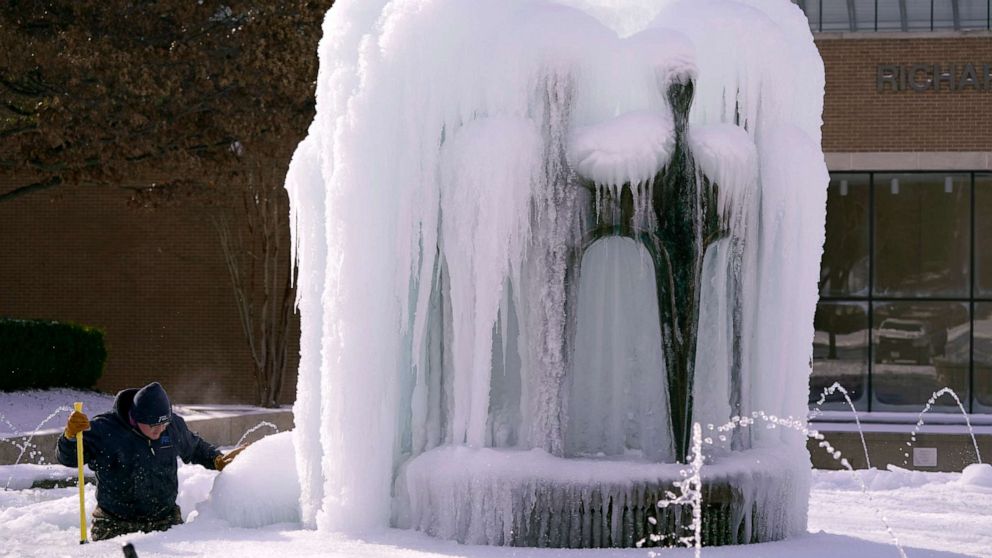 Oklahoma City and Little Rock are under winter storm warnings with 4 to 8 inches of snow possible.
Oklahoma City is 7 inches away from setting a new record for the snowiest season ever.
Dallas could see 1 to 4 inches of snow -- and more power outages are expected.
Austin to Houston to Louisiana could see ice accumulation and very treacherous travel Wednesday morning.
Severe storms are possible along the Gulf Coast from New Orleans to Pensacola on Wednesday night.
The snow and ice will continue to move into the Ohio Valley and the mid-Atlantic overnight Wednesday and into Thursday morning.
The South is also enduring a record-breaking cold snap.
Oklahoma City fell to minus 14 degrees Tuesday -- the coldest since 1899.
In Lawton, Oklahoma, the temperature plunged to minus 12 degrees Tuesday -- an all-time record low.
The temperature in Dallas fell to minus 2 degrees -- the coldest since 1949.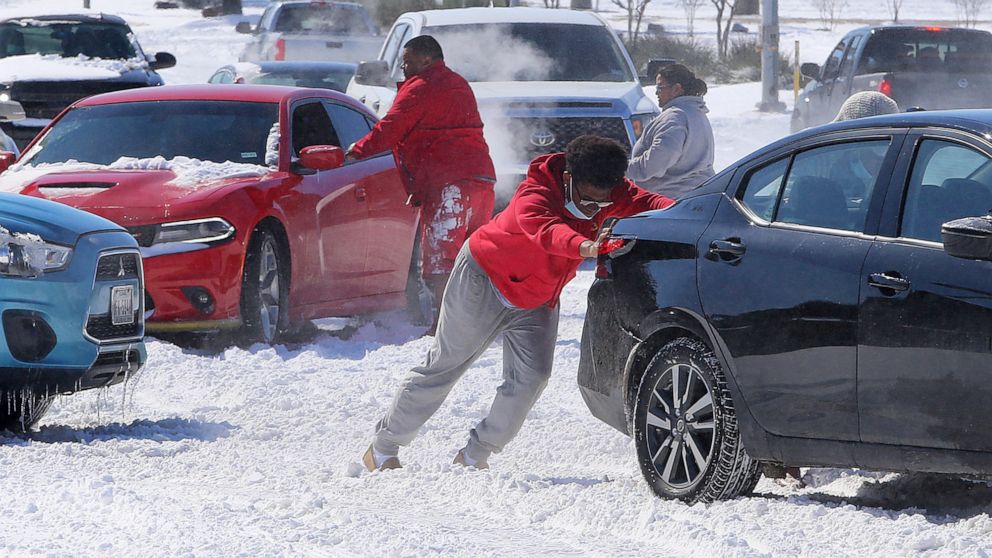 Texas vaccine shipments are on hold because of the storm.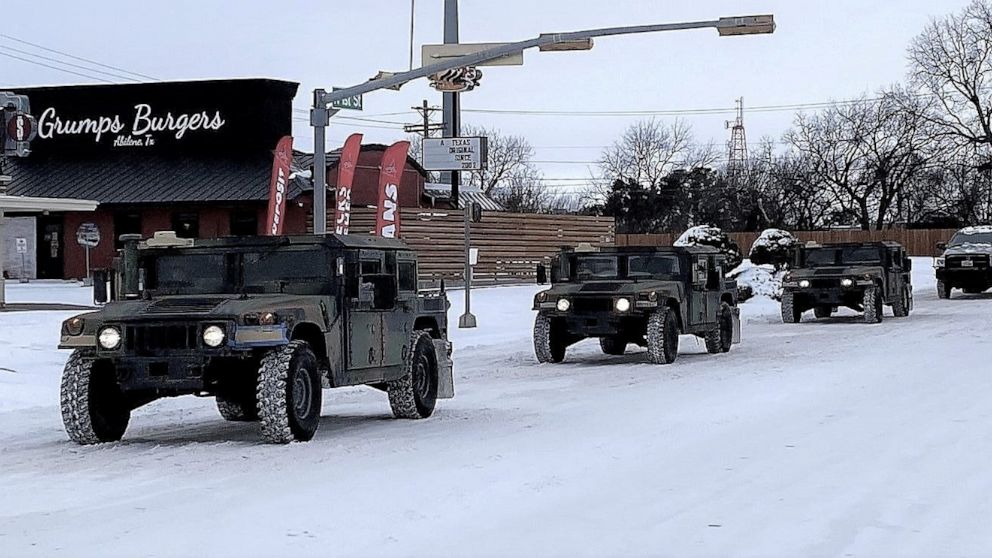 Texas' Department of State Health Services said, "due to the winter storm and dangerous conditions, the CDC has put vaccine shipments on hold. We are not expecting deliveries to occur until at least Wednesday. Many local vaccine providers have postponed clinics since it is not safe for people to be out across much of Texas right now. Vaccination will resume as soon as it is safe and local conditions allow."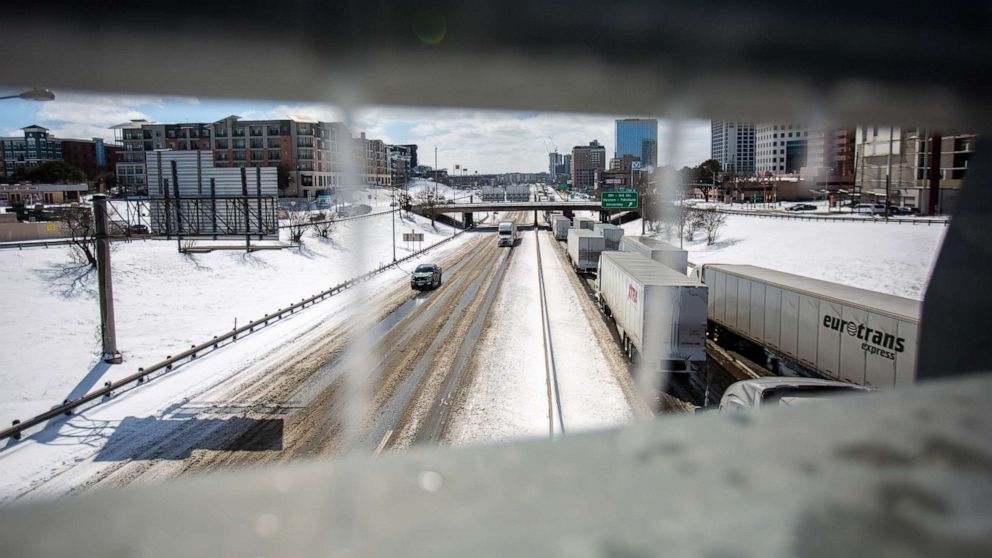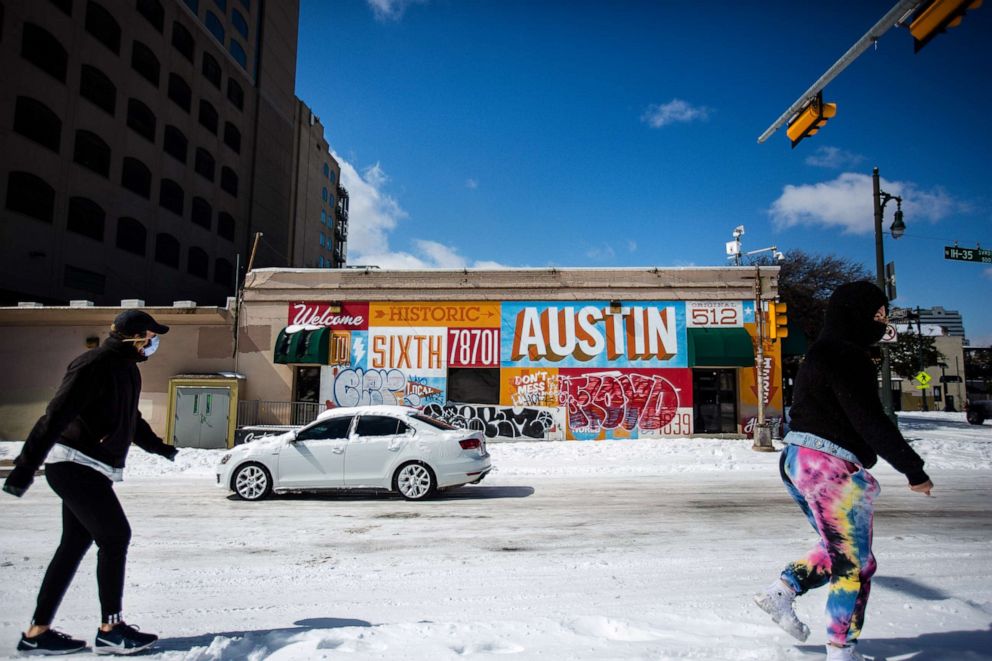 Publix, the major supermarket chain in Florida, is canceling all vaccine events at their stores in Florida on Wednesday due to weather.
At least 17 other states have delayed or canceled some vaccinations: Alabama, Georgia, Illinois, Indiana, Kansas, Kentucky, Louisiana, Maine, Michigan, Mississippi, Missouri, New Hampshire, Ohio, Oklahoma, Oregon, Pennsylvania and Tennessee.
On Thursday the storm will move through the mid-Atlantic and Northeast. Accumulating ice is possible from Raleigh to Richmond, while heavy snow could hit Washington, D.C., Philadelphia and New York City.
D.C. could see 5 inches of snow, sleet and ice.
Philadelphia may get 3 to 6 inches of snow, with 6 inches to 1 foot in the suburbs.
New York City is forecast to see 4 to 8 inches of snow, with 6 inches to 1 foot in the suburbs north and west of the city.
Meanwhile, Monday night, a storm brought several reported tornadoes to Florida, Georgia and North Carolina.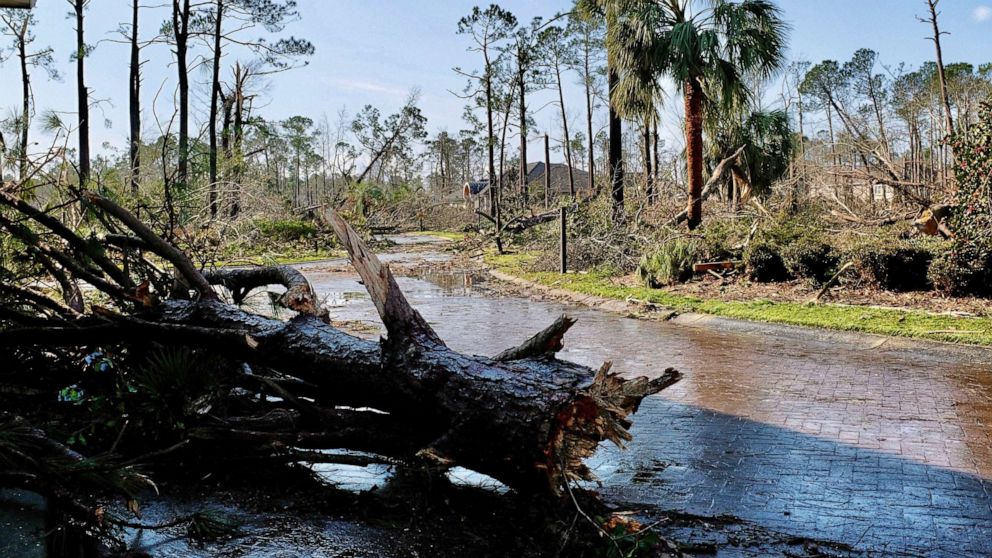 Three people were killed from the reported twister in North Carolina, Gov. Roy Cooper said.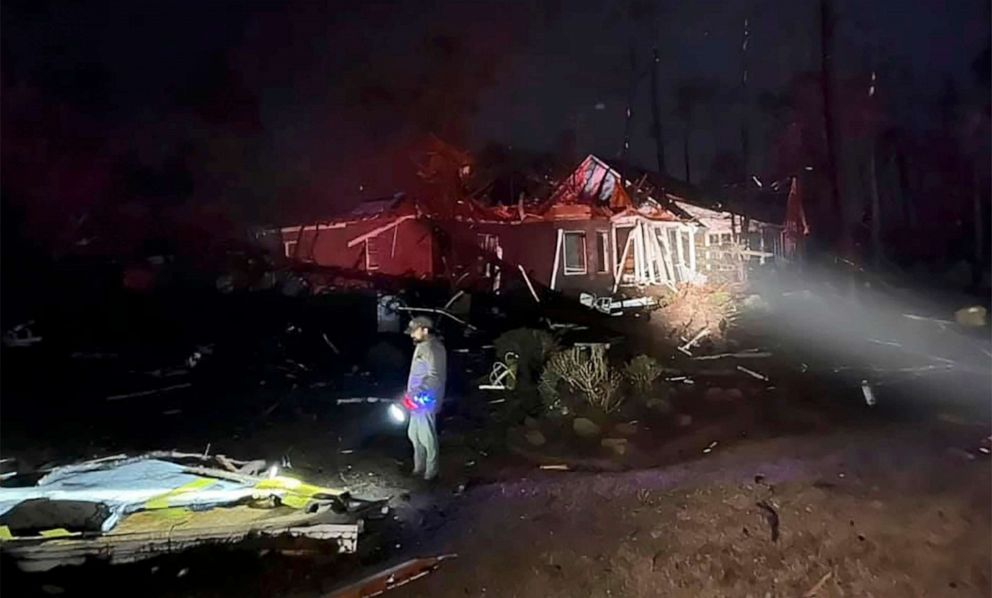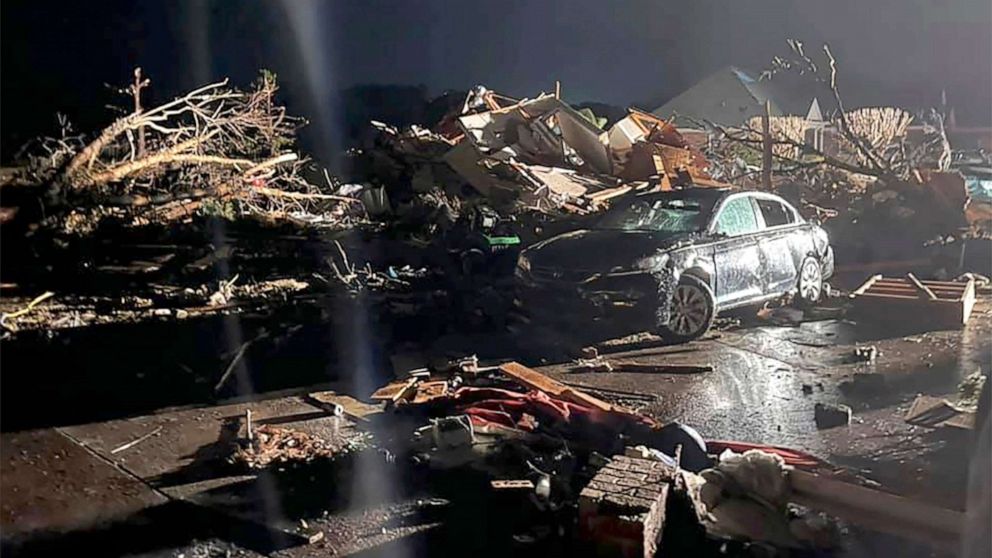 At least 20 people have died due to the storm, according to The Associated Press, including nine in Texas.
President Joe Biden had a phone call with several governors of the states affected by the weather, including Texas Gov. Greg Abbott and Louisiana Gov. John Bel Edwards, the White House said Tuesday evening.
Biden said the administration was "prepared to assist and stands ready to respond to requests for Federal assistance from the governors and will deploy any additional Federal emergency resources available to assist the residents of their states in getting through this historic storm."
ABC News' Ben Gittleson contributed to this report.