The South, still digging out from snow and ice that brought the region to a standstill this week, is getting slammed by a second winter storm on Wednesday.
At least 30 people have died from this week's storms, according to The Associated Press.
This new storm brought up to 9 inches of snow to Amarillo, Texas, and up to 6 inches of snow near Oklahoma City.
Freezing rain struck Austin, Texas, and San Antonio where everything is covered in a layer of ice.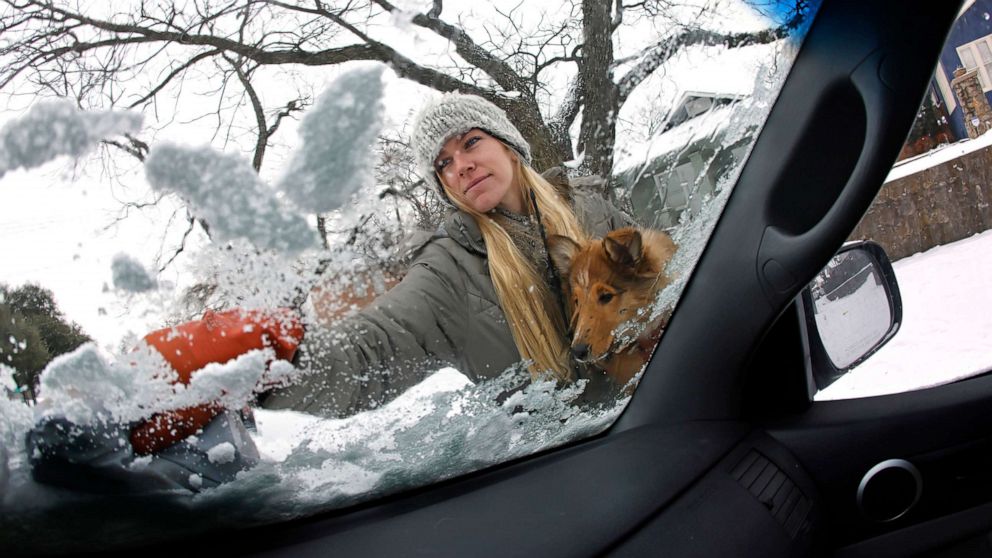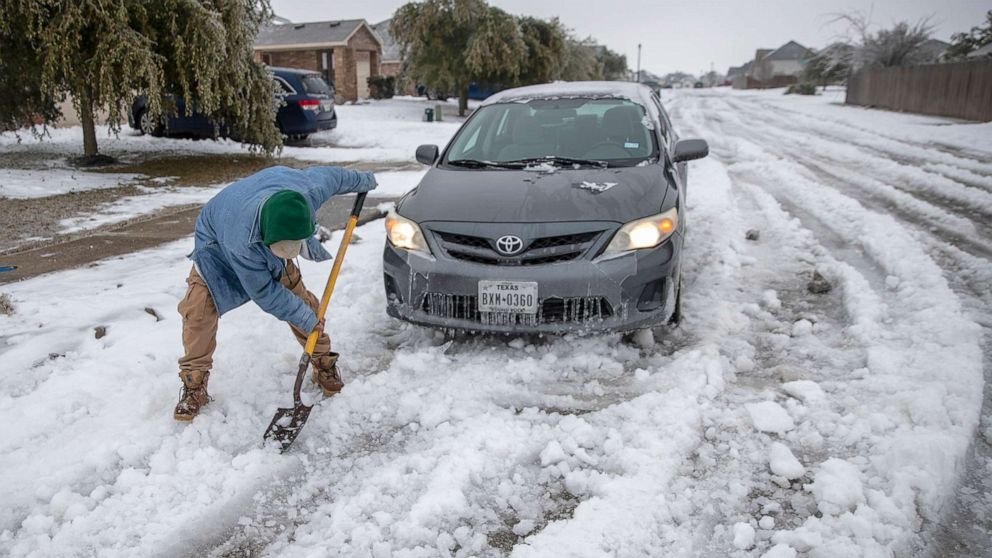 After blasting Oklahoma and Texas Wednesday morning, the storm is now moving through the Deep South, bringing more ice and snow to Louisiana, Arkansas, Mississippi and Tennessee.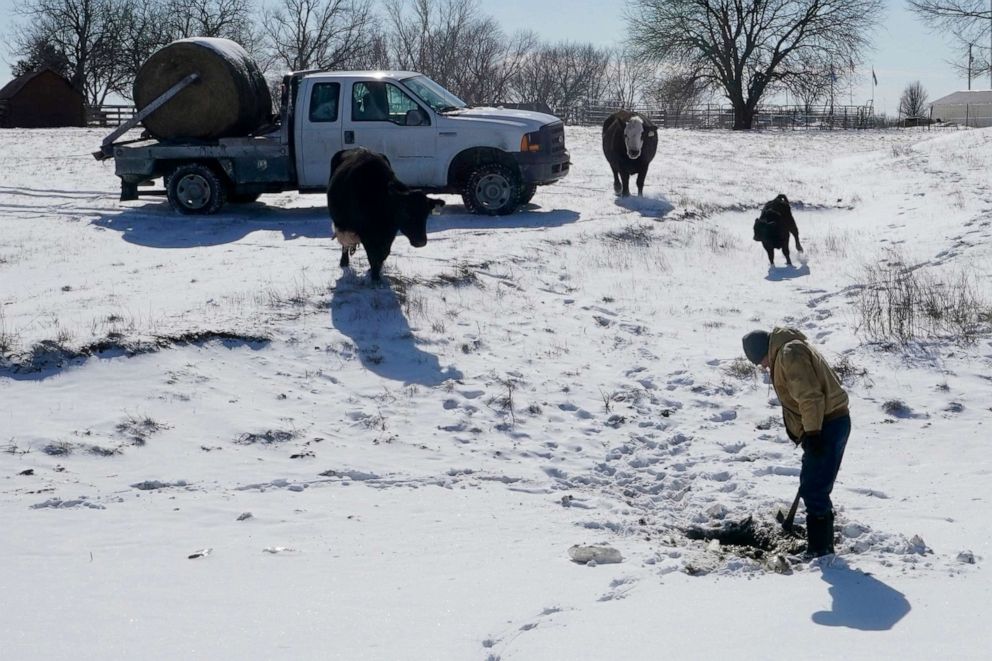 Severe storms with damaging winds, hail and isolated tornadoes are possible Wednesday night across the Gulf Coast, from New Orleans to Mobile, Alabama, to Pensacola, Florida. 
The weather has left millions in Texas without power.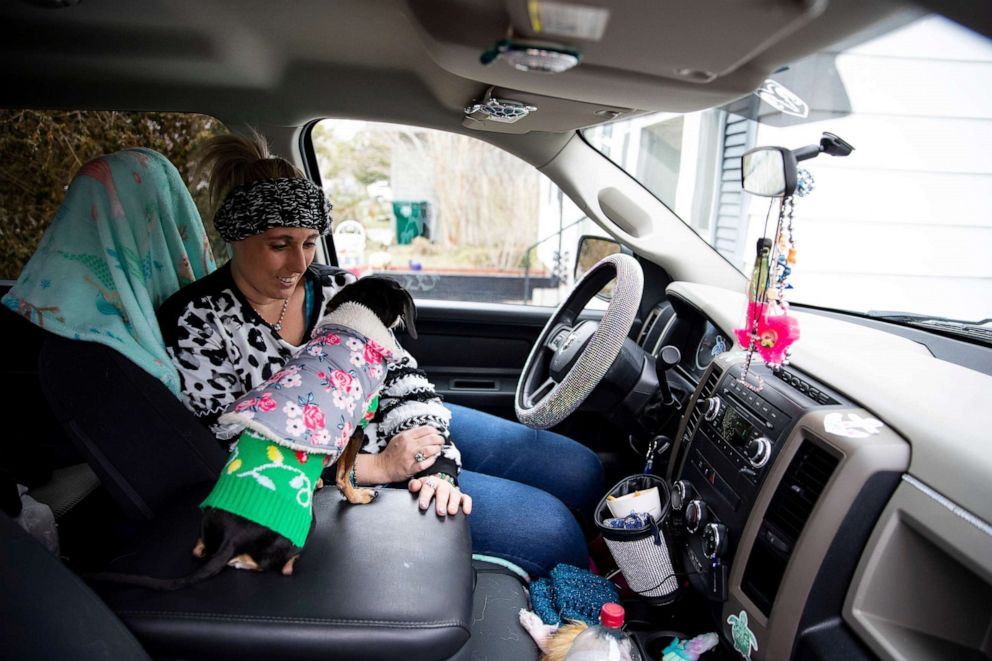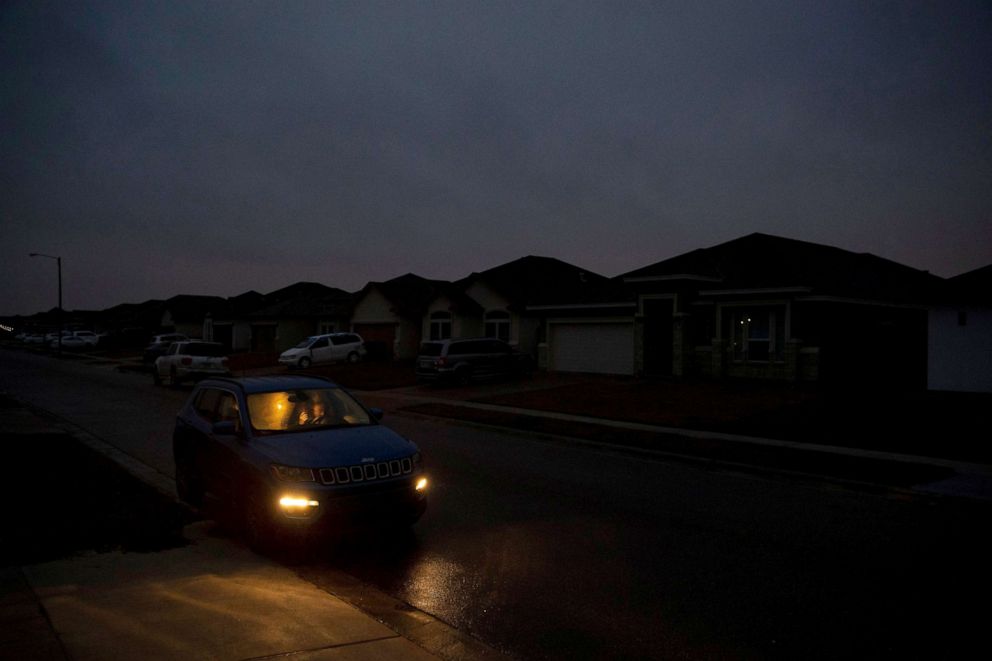 Many Houstonians face frozen and bursting pipes in their homes, including Houston Mayor Sylvester Turner, he said Wednesday.
Officials have issued a boil water advisory for nearly 7 million people in Texas, according to the Texas Commission of Environment Quality. Cities affected include Houston, San Antonio and Arlington.
"This is no longer just an emergency. It's clear that it is a disaster," said Judge Lina Hidalgo, the elected leader of Harris County, which includes Houston. "Since we last stood here, 24 hours ago, we've not seen sustainable improvements just yet. In the power situation, we still have about a million homes and businesses, housing, millions of people, without power. What's also making matters worse, is we've seen a cascade of effects that have turned what is already a dire situation into something much worse."
Houston hospitals are also facing power outages and low water pressure.
"If you're a dialysis patient, the hospitals are not going to be able to provide you dialysis because they don't have the water pressure," Houston Chief Medical Officer Dr. David Persse said Wednesday. "We are working with the major dialysis providers in the community to get them water pressure back online. We're hoping to be able to do that shortly." 
The death toll in Houston is currently five, according to the city, but Turner told ABC News by the time the weather passes, it could be more.
"For most people, we have said to them, 'Hunker down and be in your homes' ... and if you haven't had power in a while, you may not even have access to your cellphones. You may not have been able to charge your phones. It may be friends, neighbors and others may have lost contact with them," he said, adding he is "hopeful" the storm will pass without too large a loss of life.
At least 22 states have delayed or canceled some COVID-19 vaccinations due to weather.
In Texas alone, at least 30 federally supported vaccine sites were shuttered, according to the Federal Emergency Management Agency.
President Joe Biden had a phone call Tuesday with several governors of states affected by the weather, including Texas Gov. Greg Abbott and Louisiana Gov. John Bel Edwards, the White House said.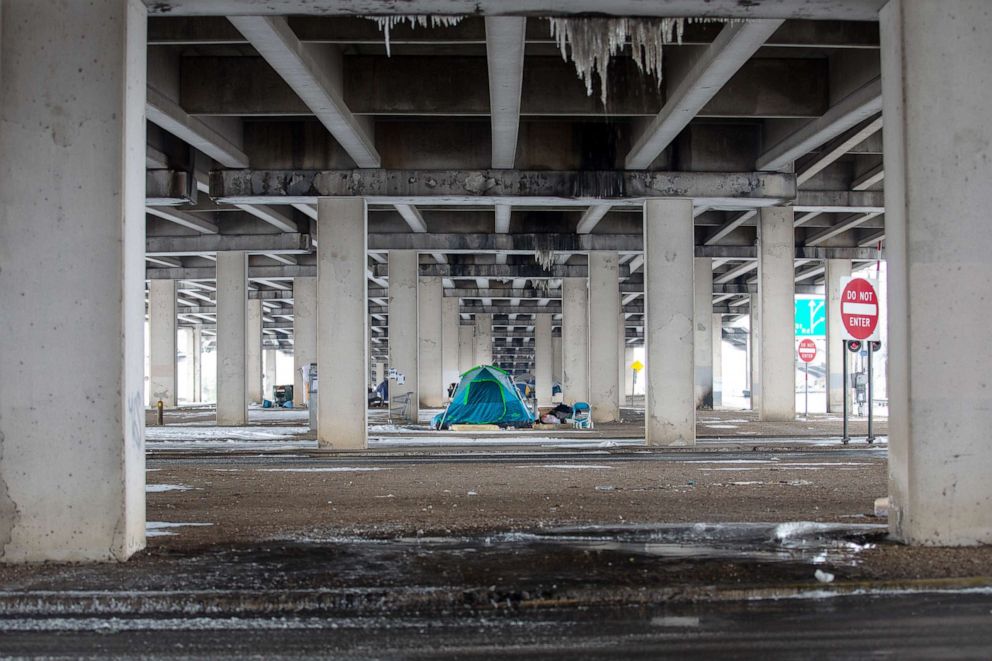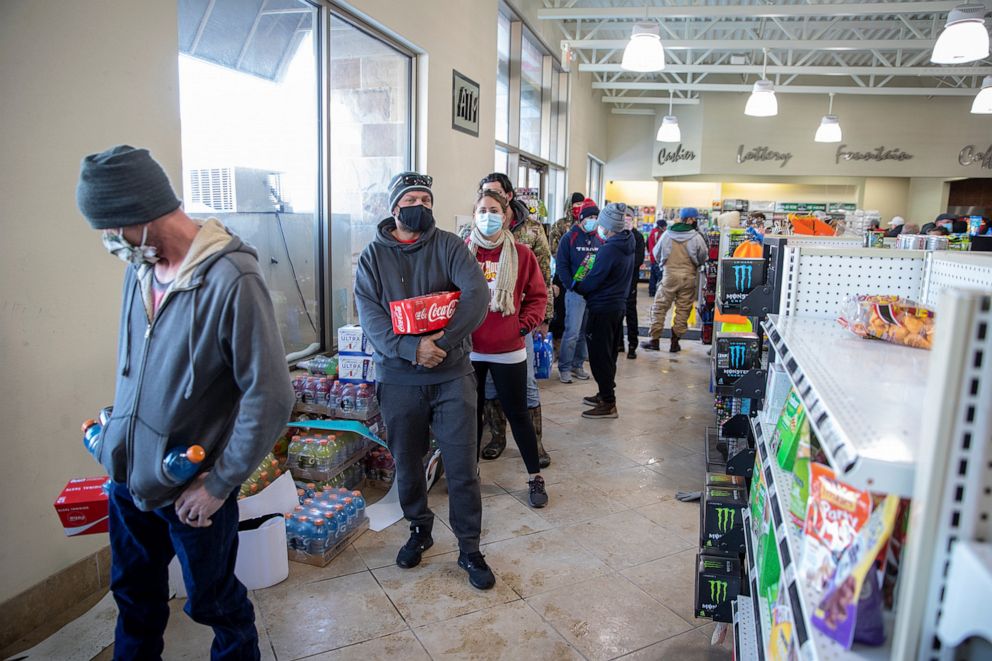 Biden said the administration was "prepared to assist and stands ready to respond to requests for Federal assistance from the governors and will deploy any additional Federal emergency resources available to assist the residents of their states in getting through this historic storm."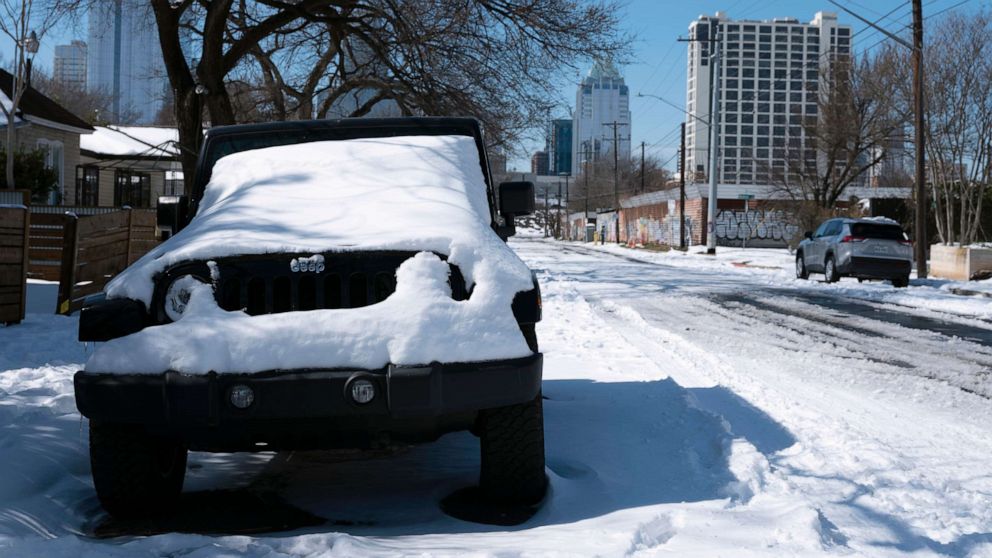 The southern storm moves to the East Coast Thursday morning, bringing icy conditions to North Carolina and Virginia and snow to the Northeast.
The snow may be heavy at times in Pennsylvania, New Jersey, New York City, the Hudson Valley and southern New England.
Five to 10 inches of snow is possible across the Northeast.  ABC News' Sasha Pezenik, Timmy Truong and Jenna Harrison contributed to this report.