Nearly two weeks have passed since a millionaire computer software developer with untreated bi-polar disorder disappeared from a Waikiki Beach hotel on the Hawaiian island of Oahu.
Steven Thomas, 36, was last seen on the evening of June 30 at a Honolulu hotel where he was temporarily staying with his mother, Sgt. Kim Buffett, a spokesman for the Honolulu Police Department's Crimestoppers, told ABC News in an interview Thursday.
Authorities have reason to believe Thomas is alive. Witnesses have come forward to report seeing Thomas about 20 minutes away, near Lanikai Beach, where he owns a beachfront property with his wife, but authorities have always been "one step behind" the sightings, Buffett said.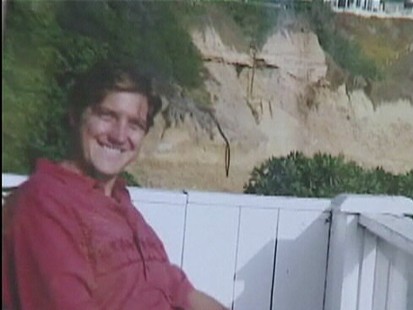 In April, Thomas, a child hacker turned anti-spyware developer, was diagnosed with bi-polar disorder, according to his family members and Honolulu police. Thomas refused medication and his symptoms worsened.
Thomas and his wife, Candis, were planning to fly from Hawaii to the mainland shortly before he disappeared. They missed their flight, Buffett said, and Candis rescheduled while Thomas chose to stay with his mother, who had been visiting in Oahu, for two months.
Thomas and his mother checked into the Sheraton Princess Kaiulani Hotel and Thomas disappeared after telling her he was going to use the bathroom, Buffett said.
Thomas made contact with one friend later that night but has not been heard from since.
Thomas did not have his cell phone and it's unclear whether he had a wallet, though there has been no activity in his bank accounts.
His family, including wife Candis, is on the ground in Oahu helping search for Thomas, whose fortune from a spyware company he founded and later sold is estimated at roughly $50 million and includes four properties, including the Oahu home.
Thomas reportedly was put on the FBI's watch list when he was 14 after he hacked into a supercomputer at the National Center for Atmospheric Research.
He later turned his hacking expertise into gold -- founding the Boulder, Colo.-based Webroot in 1997. The company, which created the Spy Sweeper and Window Washer security programs, was sold to a California venture capital firm in 2004 for $108 million, according to the Boulder Daily Camera.
Robert Berger, the communication director at Webroot, issued a statement Wednesday about the company's founder.
"The entire Webroot community is concerned about the news of our founder and former owner," Berger wrote. "Even though Steve has not been involved with Webroot since 2004, all of us at the company will support Steve and his family in any way we can."
Kevin Thomas, his brother, told the Boulder newspaper that Steven was paranoid about his investment portfolio. He would say that the government and aliens were targeting him and suggested suicidal intentions.
"He had in his mind these conspiracies that he believed were going on around him," Kevin Thomas told the Daily Camera earlier this week.
His increasingly erratic behavior resulted in a confrontation with police shortly before he disappeared, Buffett said, when a nude Thomas joined a road race in progress.
Steven Thomas is described as a 6-foot-2-inch, 180-pound white male with blond hair and blue eyes.