Twenty-somethings like Lesley Younge should be the ideal prescription for what ails the NAACP, the nation's premier civil rights organization. An African-American fourth-grade teacher at New York City's private Dalton School, Younge figures that the NAACP's crusading a generation ago afforded her the option of teaching at prestigious schools like Dalton as opposed to confinement to second-rate, black-only institutions.
But with legally backed racial discrimination a thing of the past, Younge, 28, says the National Association for the Advancement of Colored People is now largely irrelevant to her generation of black Americans, the very audience the group desperately needs to offset an aging membership that dwindles year after year.
"On an experiential basis, it is irrelevant," says Younge, a native Californian who has never joined the NAACP. "I do not feel that any of us have any need for the NAACP as an organization in our personal lives. The NAACP was sort of this catchall national organization and I don't think people are feeling necessarily oppressed at a national level at this moment."
Such ambivalence among the post-civil rights generation is among the reasons the NAACP's conflicted leadership has turned over the storied but beleaguered organization to the youngest president in the group's 99-year history -- Benjamin Todd Jealous.
The 35-year-old Californian assumes the reins this month in an attempt to counter accusations that the group has lost both its way and its relevancy. There's reason for hope here and there, but the NAACP's credibility has suffered in recent years as its leadership struggles to devise a clear agenda amid waning membership and financial turmoil.
For years, the NAACP claimed about a half-million members, who helped inspire a generation of civil rights activism in the 1950s and 60s. The number is now at about 300,000 dues-paying members. Dwindling coffers forced the NAACP to temporarily shutter regional offices last year and cut its national staff by 40 percent.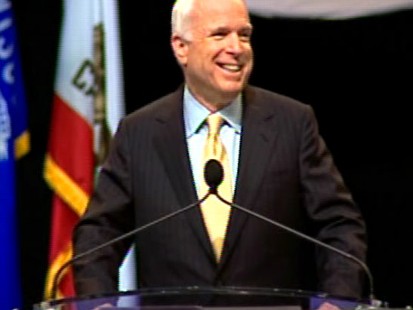 Earlier this year, however, an aggressive fundraising campaign helped shrink last year's $3 million deficit to less than $300,000. Still, Jealous' tenure will arguably be defined by his ability to draw a new generation of black Americans into the fold.
"They're looked at as a very old-school kind of organization and a lot of the people that they're trying to help don't even know about them any more," says Aaron Liburd, 28, who has never been a member. "I'm from Harlem. People don't know where the NAACP office is. But they know where the National Action Network is. That's Al Sharpton's thing."
'Won't Even Pay $30'
Indeed, NAACP leaders and critics blame the growing perception of irrelevance on a number of factors -- from generational apathy, to poor marketing, to competition from entertainment outlets such as MTV and Black Entertainment Television for young people's limited time.
"The truth of the matter is, you got a lot of young folks -- they won't even pay $30 a year for a membership," says Rev. Amos Brown, 67, who heads the San Francisco branch of the NAACP. "Now here we are about 38 to 40 million black people in this nation and we have around 275,000, 300,000 members. That's a shame. We should have at least 3 million to 4 million members."
National Public Radio correspondent Juan Williams concurs. "If you look at who belongs to it in 2008, the number of people and the age of those people has changed drastically since the 1960s, since its heyday. ... They have real trouble recruiting young people," said Williams, author of "Enough: The Phony Leaders, Dead-End Movements, and Culture of Failure That Are Undermining Black America--and What We Can Do About It."
Which is not to say that it can't be done. The Cincinnati, Ohio, chapter of the NAACP has more than doubled its membership to 2,000 people since a 40-year-old local man took over the leadership last year, according to the Associated Press.
Christopher Smitherman has tuned his group's attention to land development, taxes and the environment, among other things.
In New York City, Persjha Conry, 25, says she was inspired to join the NAACP after seeing the group at a rally for Sean Bell, the unarmed man who was shot dead by police on his wedding day in 2006. But, since joining the group, Conry says she has had trouble getting her peers to be as enthusiastic as she is about the cause.
"They're oblivious to groups like the NAACP and they're oblivious to the fact that things are still going on -- as if the fight is over."
Strained Relationships With Board
Former NAACP president Bruce Gordon sought to appeal to a new generation of African-Americans by shifting the group's focus away from discrimination to social services like training for new parents and SAT prep classes.
Such initiatives were met with stiff resistance from the group's 64-member board and he resigned last year after 19 months on the job, pointing to deep divisions on how to run a social justice organization in a climate largely bereft of overt racism. The ideological fissure has yet to heal.
"He wanted an Urban League and we already have an Urban League," NAACP chairman Julian Bond, 68, says of the group that was founded a year after the NAACP. "There are many organizations in America that provide social service and good for them. We are one of the few who provide social justice and we will keep doing so as long as there is demand for it."
While the group looks to unify behind Jealous after his contentious appointment to the presidency, its board of directors remains bitterly divided. Bond, the chairman since 1998, who favored the Jealous appointment, narrowly won re-election this year and an effort is underway to oust him next year, according to Jerome Whyatt Mondesire, president of the group's Philadelphia chapter.
"There's a group within the national board that is pushing the older guard to reform," Mondesire, 58, says. "We're sick and tired of being sick and tired at the reluctance of the national board to listen. ... There is an internal struggle to change the direction and focus of the NAACP."
The "old regime" has been reluctant to invest in new marketing techniques that could better highlight the impact the NAACP still has on the day-to-day lives of African-Americans, Mondesire says, citing a lack of publicity for the group's ACT-SO program, which is aimed at boosting the academic performance of African-American high school students.
"We've done a pathetically poor job of publicizing the program beyond our membership, so that most people, even people of color, don't know it exists," Mondesire says, adding that his branch helped get 1,500 students jobs this year at local companies.
But Bond dismissed Mondesire's claims and said stark differences of opinion are to be expected from a board of 64 members.
A Victim of Its Own Success?
During his nearly 30 years as director of the NAACP's Washington, D.C., branch, Clarence Mitchell Jr. carried so much political clout that he was known in some circles as the "101st senator." From 1950 to 1978, Mitchell lobbied on the behalf of blacks on Capitol Hill and was instrumental in winning many legal victories in the NAACP's quest for equal rights for African-Americans.
And with elected positions largely closed to blacks because of segregationist politics prior to the 1960s Voting Rights Act, Mitchell represented the highest political goals of the black community, according to NPR's Williams.
"What black people saw was that your NAACP leader was the guy who had access to the Senate or White House," Williams says. "He was kind of the voice of black America when it came to political deals."
But when African Americans began to hold political office with more regularity in the 1970s, the NAACP's declining influence began, Williams says.
"You get the black mayors, you get black people elected to Congress and their ability to work on political issues. It's far beyond what the NAACP has been able to do."
African-American politicians are now reaching heights that were unimaginable 40 years ago. Massachusetts and New York have black governors in Deval Patrick and David Patterson, respectively. Democratic Sen. Barack Obama of Illinois has a realistic shot at becoming the nation's first black president, which chairman Bond says could be another hit to the NAACP's influence.
"When Bill Clinton was elected, support for progressive organizations went down because people said, 'well, he's the president, now these things will be taken care of. 'And there is some fear that if Obama's elected the same attitude will sweep across the country."
Maybe so, but NPR analyst Williams says says the group's declining influence can also be traced to a recent spate of ineffective leadership.
Gordon's sudden departure over irreconcilable differences with the board shocked the NAACP last year. Kweisi Mfume left the organization in strong financial shape when he stepped down in 2004, but allegations of nepotism clouded his departure. And Benjamin Chavis was jettisoned in 1994 because of financial mismanagement and charges he used the NAACP's money to settle sexual harassment claims.
Next up is Jealous, who was unavailable to speak to ABCNews.com. But, in a recent interview with the New York Times, the incoming NAACP president sounded an alarm that belies his youth. "It's still a human rights struggle," he said. "This isn't a struggle that began in the 1930s or 1960s. It's a struggle against slavery and its children."
Services Still Needed
Despite its recent struggles, advocates say that as long as wide economic disparities between blacks and whites persist, the NAACP will be needed. The income gap between blacks and whites has grown so large since Martin Luther King Jr.'s assassination in 1968 that it would take more than 500 years for black people to catch up under the current pace of change, according to a report released earlier this year by the Institute for Policy Studies, a Washington D.C.-based think-tank.
"Just because the Civil Rights laws were changed in the 1960s, it's only part of the battle," Philadelphia's Mondesire says. "The final phase of the civil rights struggle is equalizing the economic reality of America."
Even Younge, the teacher at Dalton, believes there's a place for the NAACP, despite its inability to inspire many of her generation.
"Its existence," she says, "enables us to understand that the struggle still continues for a good amount of people in this country."