The heart-stopping moment a car "fell out of the fourth floor of a parking garage" in Towson, Maryland, was caught on surveillance video that has just been released by Baltimore County Police and Fire.
The vehicle's driver had been "pulling into a parking space" when the SUV "went forward, crashed through the concrete barrier, and fell to the sidewalk below," Baltimore County Police said in a news release on Wednesday.
The terrifying plunge happened on the morning of March 14, police said.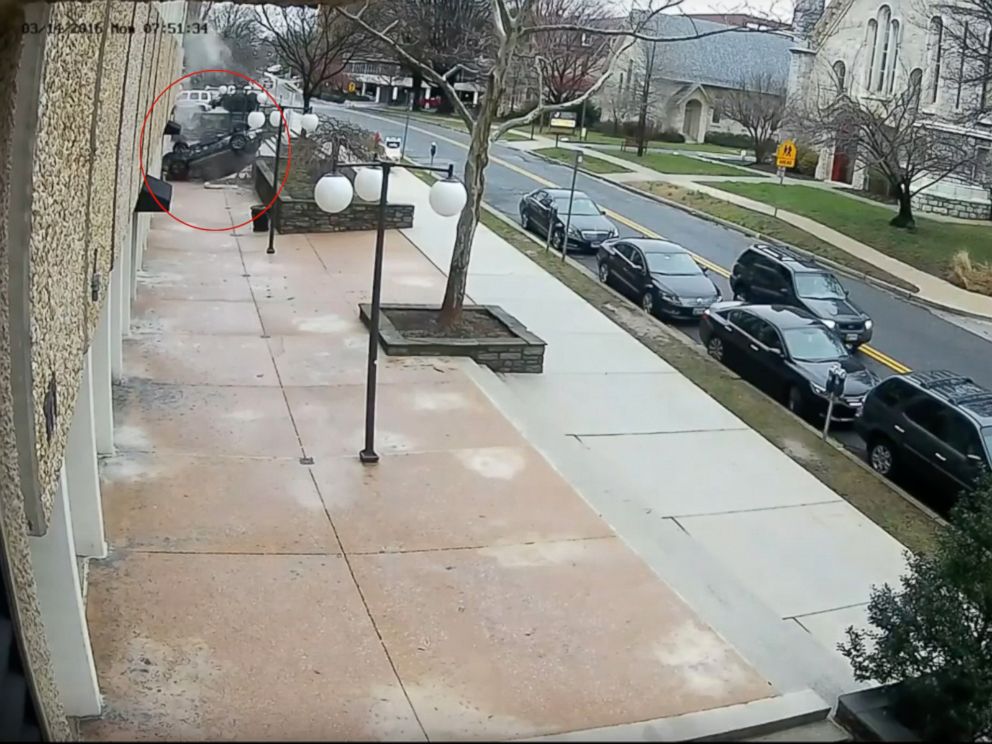 The driver "was not seriously injured during the crash" and sent to Sinai Hospital for treatment, police said.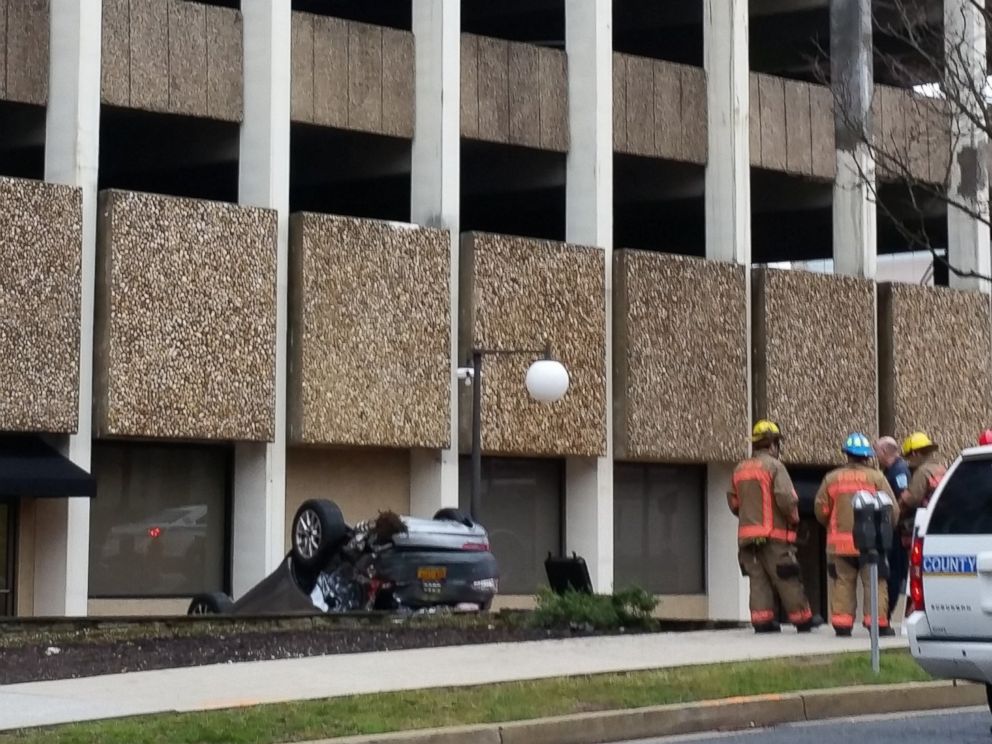 Information about what possibly caused the car to go forward and fall down were not immediately available, a spokesperson for Baltimore County Police told ABC News today.