— -- Florida high school students who survived last week's deadly shooting and are demanding gun control say they aren't fighting to get rid of firearms completely, but lawmakers on both sides of the debate must find a "middle ground" to put an end to the violence.
Kyle Kashuv, Kai Koerber and Olivia Feller were among dozens of students from Marjory Stoneman Douglas High School in Parkland who traveled to Florida's capital city today to demand gun restrictions, one week after 17 of their classmates and teachers were gunned down. The three students, who appeared on "The View" via satellite from Tallahassee, said they understand the concerns of Americans who firmly support the Second Amendment, which protects "the right of the people to keep and bear Arms."
"I totally understand the concern and some aspects I really agree with it," Kashuv, 16, said on "The View" today. "We have to make sure we get the middle ground. ... Congress has to make sure that they enact laws that distinctly make sure that this can't spiral out of control."
"That's why this has become a bipartisan issue," he continued. "We really want to see reform, and the subject isn't taking away all guns; it's making sure atrocities such as these never happen again."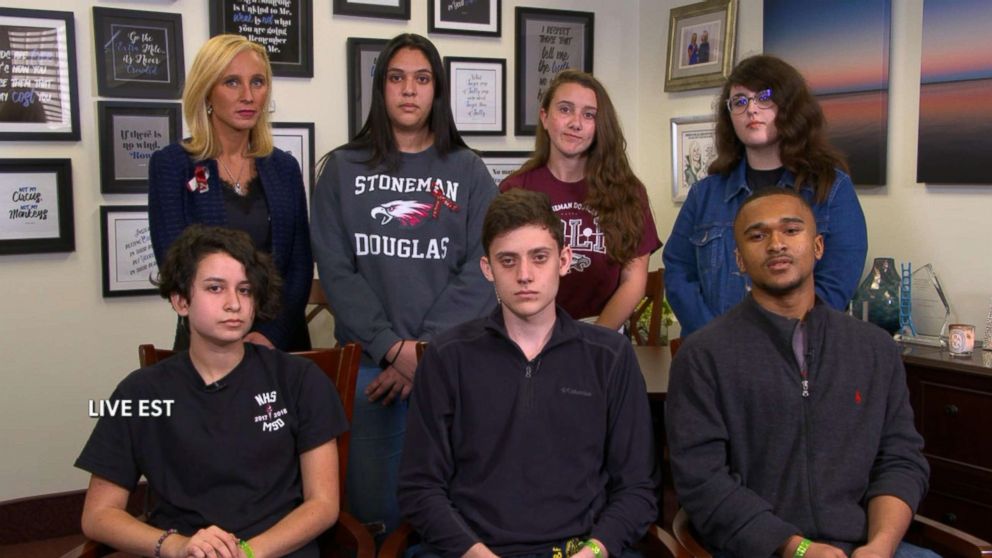 For instance, the students said the age to purchase an AR-15-style rifle, the weapon used in the Feb. 14 massacre, shouldn't be younger than the age requirement to purchase a handgun.
"There should be no distinguishing," said Koerber, 16. "It should be one age per all guns across the board."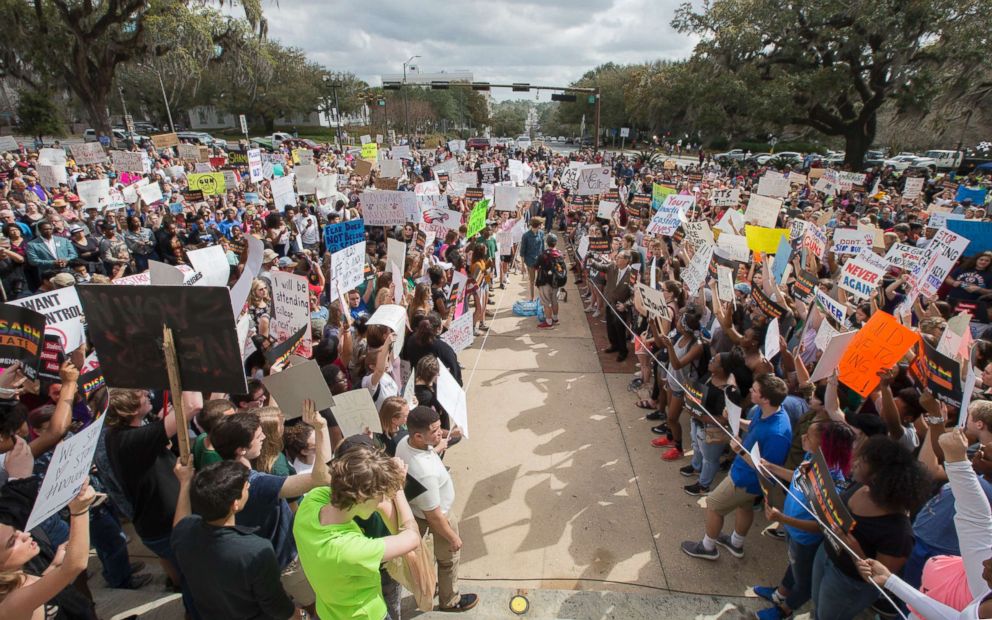 The Florida state House of Representatives on Tuesday rejected a bill to ban purchases of many assault rifles, like the one 19-year-old Nikolas Cruz allegedly used to open fire at Marjory Stoneman Douglas last week. The bill would have also barred purchases of large-capacity magazines statewide.
The 71-36 vote in the Republican-controlled body shocked students who were sitting in the gallery of the Capitol building.
"Obviously it was a disappointment, but I don't think that this procedural issue should affect the resolve of our movement," Koerber said on "The View" today. "At the end of the day, our mission is to get people talking. We don't expect to achieve immediate results."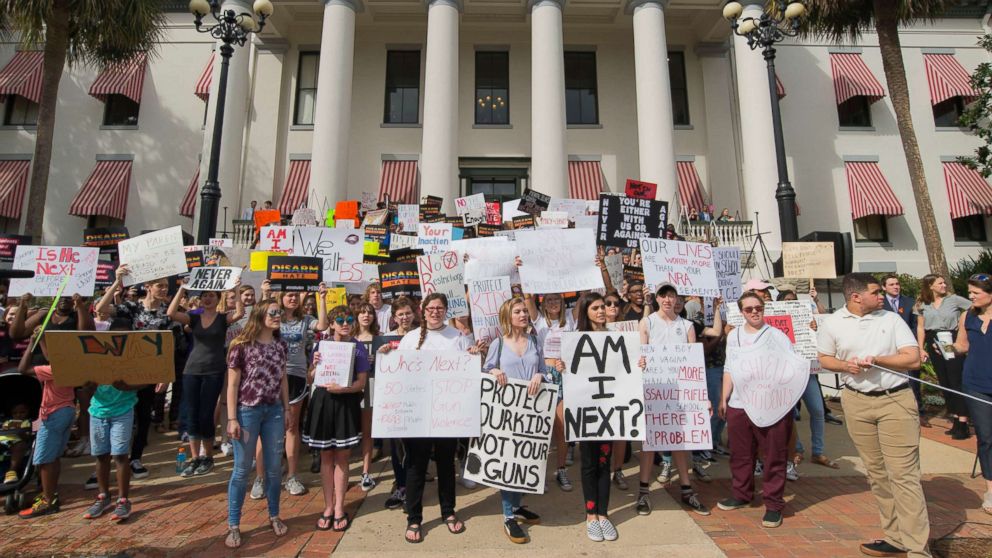 Kashuv, Koerber and Feller rallied alongside scores of their classmates as well as hundreds of students from other schools at the state Capitol in Tallahassee this afternoon, calling for legislative action in the wake of one of the deadliest school shootings in U.S. history.
Survivors of the Valentine's Day shooting also are planning a "March For Our Lives" in Washington, D.C., on March 24.
"We are definitely going to make sure that this movement continues and our voices continue to be heard and that no one is able to forget this event in order to prevent mass shootings from happening in the future," Feller, 16, said on "The View" today.
She added, "It's not about a political debate between the two parties, it's about saving lives."