Mixed emotions as Stoneman Douglas students return to class: 'School shouldn't be a war zone'
"Students should not need to be afraid to attend school," one student said.
February 28, 2018, 2:20 PM
— -- Students had mixed emotions as they returned to Marjory Stoneman Douglas High School today for the first time since the mass shooting that killed 17 people and sent shock waves across the nation.
One student told ABC News he was "not mentally ready yet" to return to class after the Valentine's Day shooting that killed his best friend, while another student said she was happy "to come together to grieve."
"Welcome back!" one Hollywood Police Department officer said to students arriving for the shortened school day.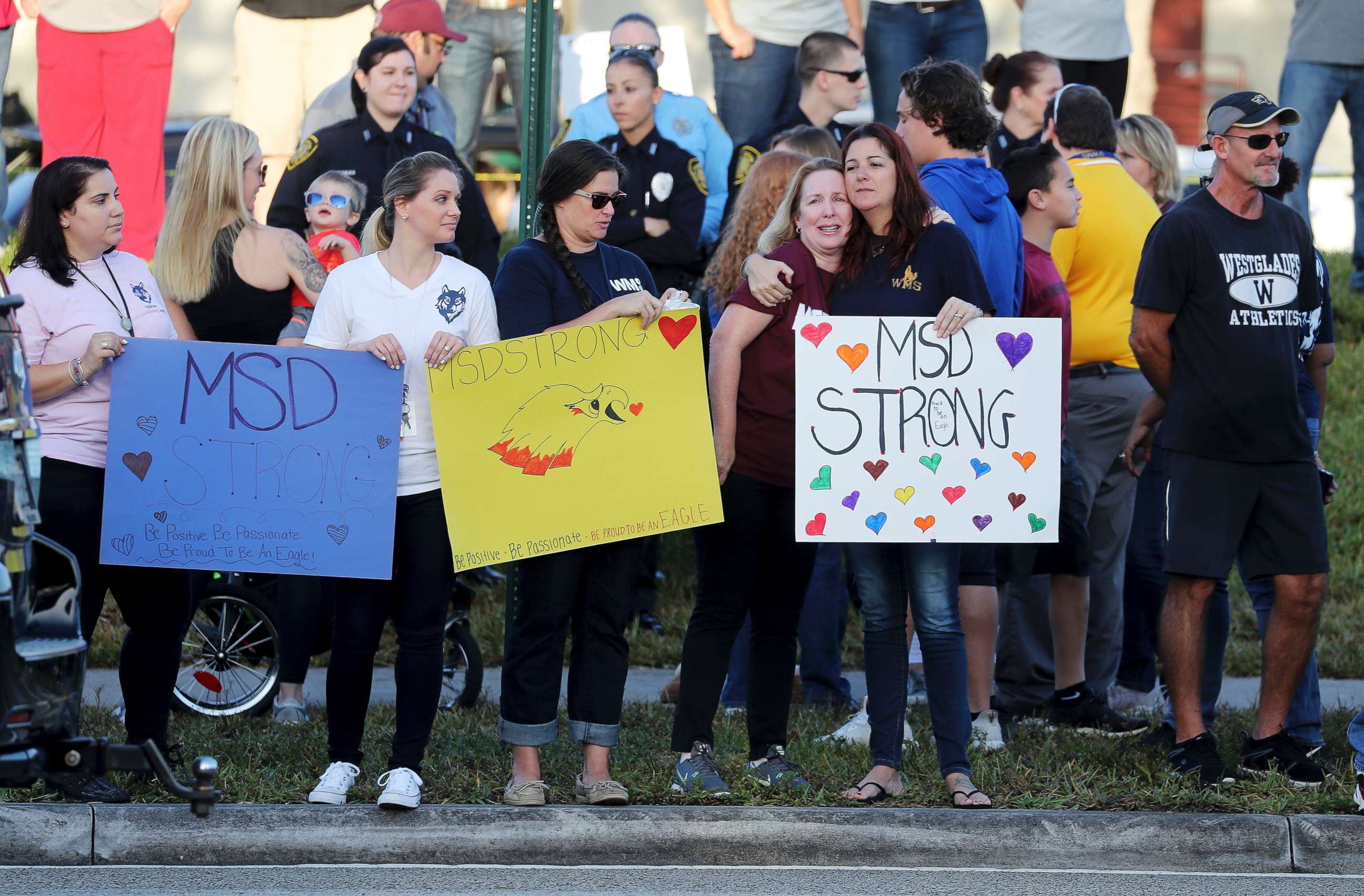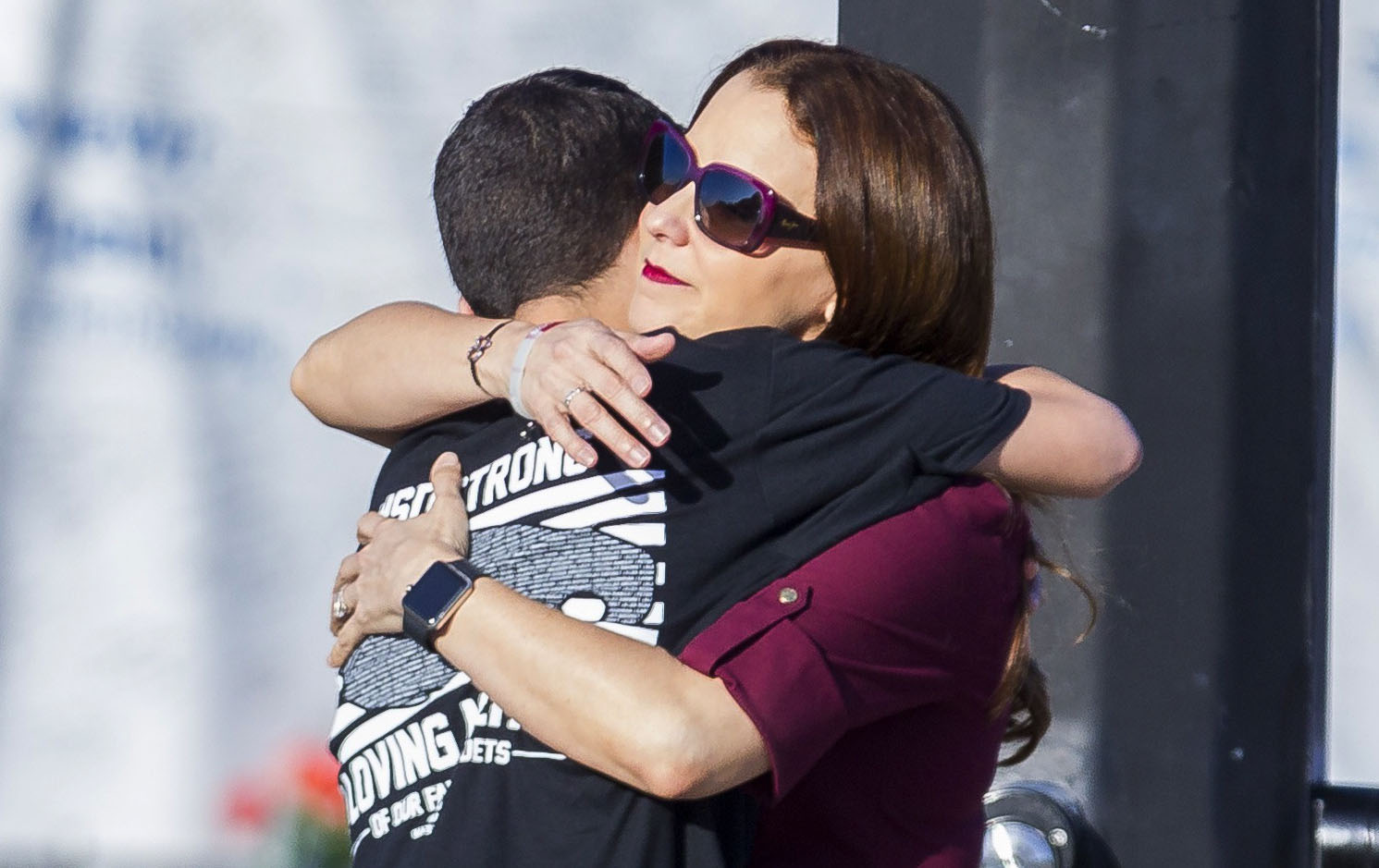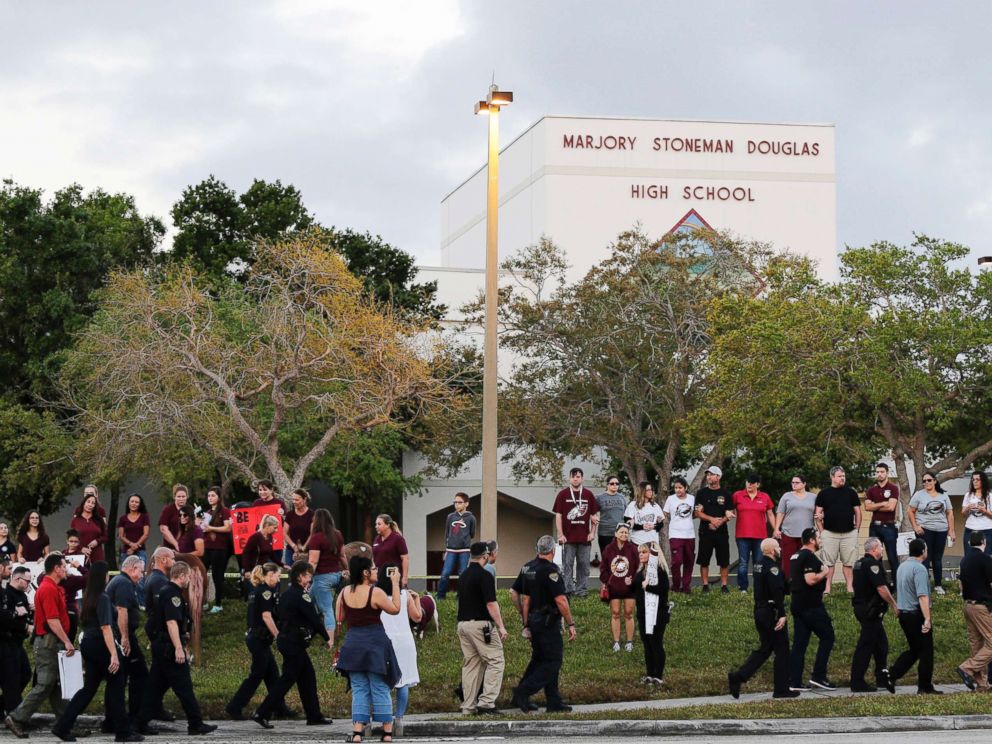 "It's kind of finding a new norm," student Sam Zeif told ABC News on his way to school today. "We can't go back to normal."
Counselors and therapy dogs were on hand once students entered the Parkland, Florida, school. One student said they talked, colored and worked on puzzles.
"Today was a weird, strange, emotional day," sophomore Erika Rosenzweig told ABC News after school. "In my Spanish class, especially, because one of our students didn't show up today -- he was one of the 17. So that was very upsetting."
There was a massive presence of police officers and first responders at the campus this morning. All off-duty law enforcement in the area were asked by the police union to offer their support to the students and staff.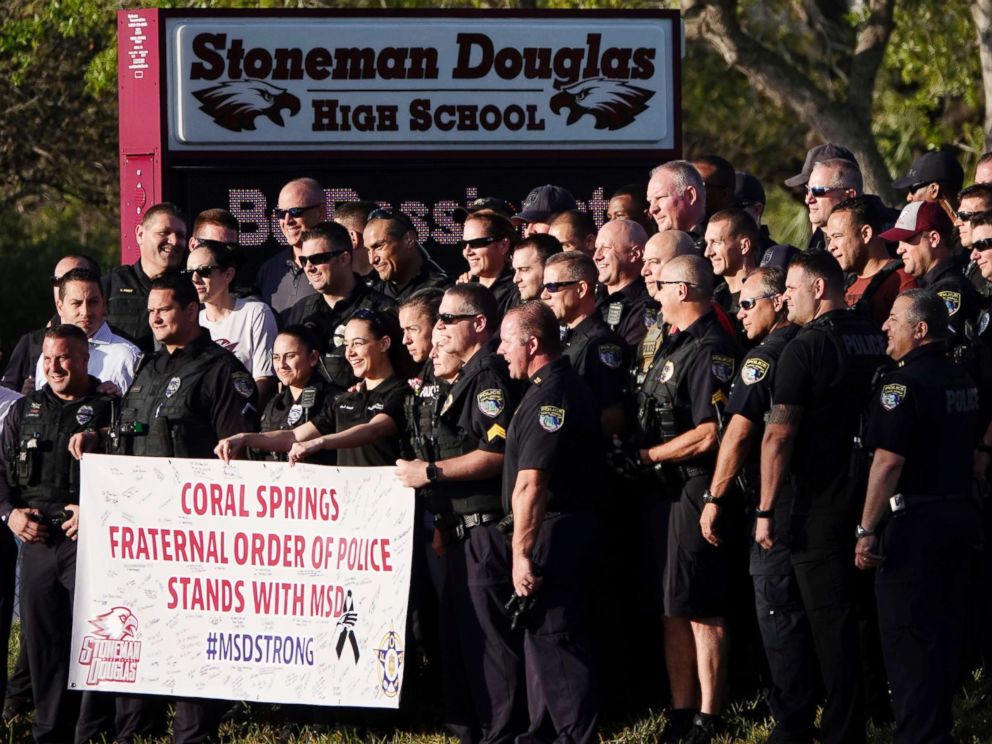 Rosenzweig said the large police presence was "comforting," adding, "but we would like to move on with our normal lives."
Broward County Public Schools Superintendent Robert Runcie today called the return to school a "major milestone" and said there was a "great turnout," with an about 95 percent attendance rate.
"Today we gave our students a lot of opportunity to get re-acquainted," Runcie told reporters, and he said the shortened day felt like a "family reunion" where students hugged and shared stories.
The modified schedule will continue Thursday and Friday, Runcie said.
The Marjory Stoneman Douglas High School shooting and aftermath
On Feb. 14, 2018, a former student at the Marjory Stoneman Douglas High School in Parkland, Fla., entered the school and opened fire with an AR-15 style rifle, killing 17 students and staff and injuring 17 more in one of the deadliest school attacks in U.S. history.<br><br>Here, the school is pictured from the air after reports of the shooting on Feb. 14, 2018.
Out of almost 3,300 students, only 15 have asked for information on other school options in the county, Runcie said. About four of 215 employees have asked for information on additional employment options, he added.
When sophomore Leni Steinhardt arrived at school today, she told "Good Morning America" she had "a pit in my stomach knowing what happened here."
"I'm definitely eager to hug my friends and thank the teachers who saved my life that day," Steinhardt added. "It's heartbreaking to know that sadly 17 people aren't going to get the chance to do that.
"School shouldn't be a war zone, you shouldn't associate guns and bullets and death tolls with school," Steinhardt said. "We're going to fight to make sure that this is the last school shooting."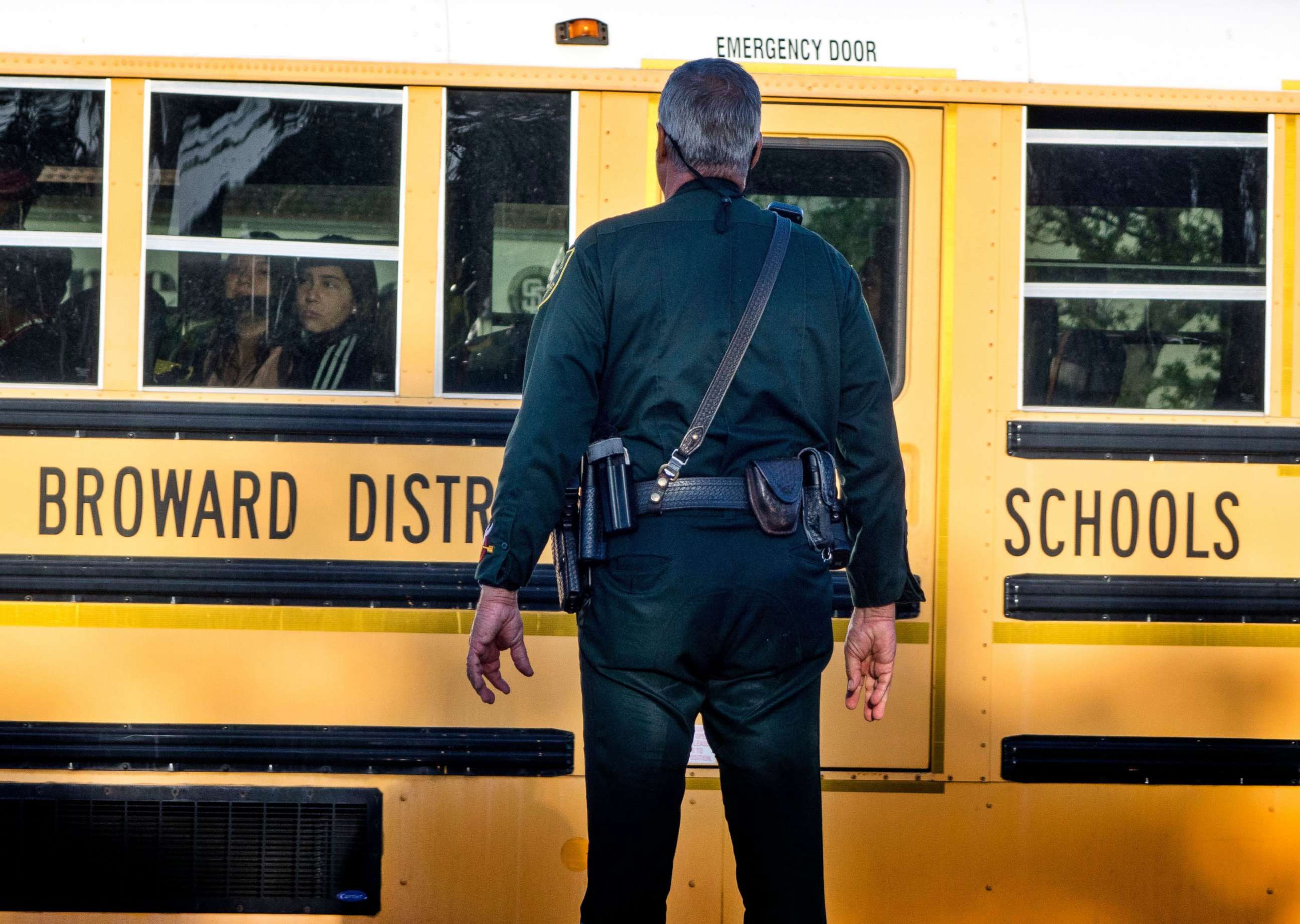 In the days that followed the massacre, Stoneman Douglas survivors not only attended funerals for the slain students and staff, but also took political action, rallying together for tighter gun control laws. The suspect in the shooting, a former student, was arrested.
Teenagers made a trip to Tallahassee, the Florida state capital, spoke with President Donald Trump at the White House, and organized a March on Washington for March 24 called "March for Our Lives."
On Friday, staff members were allowed to return to school for the first time.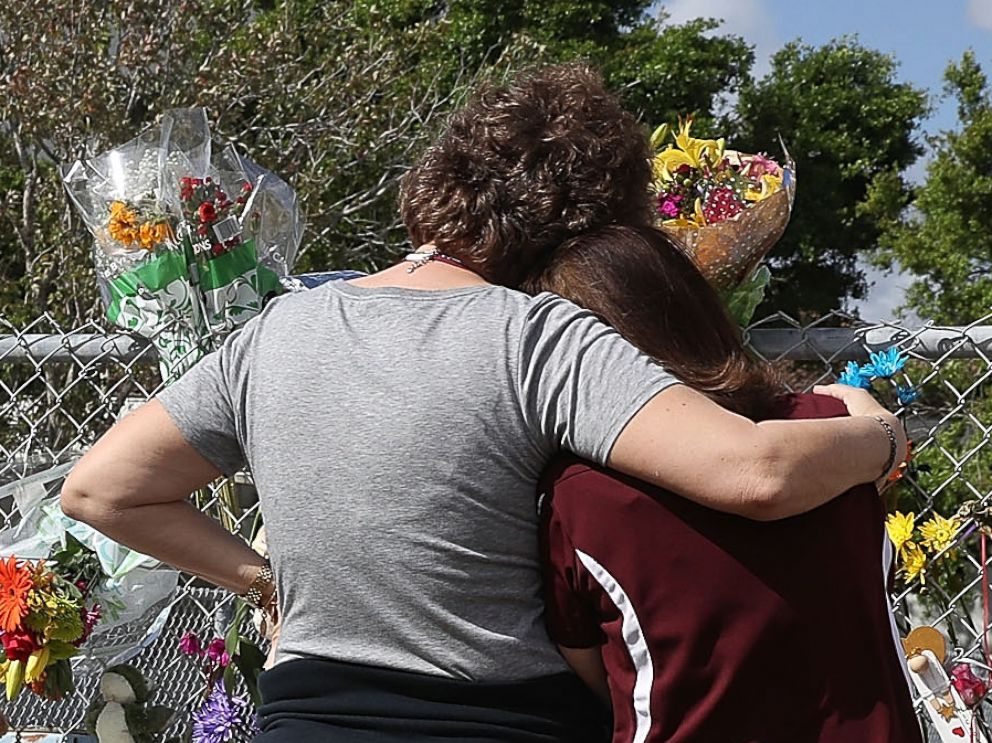 Then on Sunday, students and parents were permitted to come back to campus for an orientation in which they met with teachers and administrators to discuss plans for resuming classes.
At the school, parents hugged their children, some with tears in their eyes. Counselors were on hand to help students and parents cope with being back at the scene of the horror.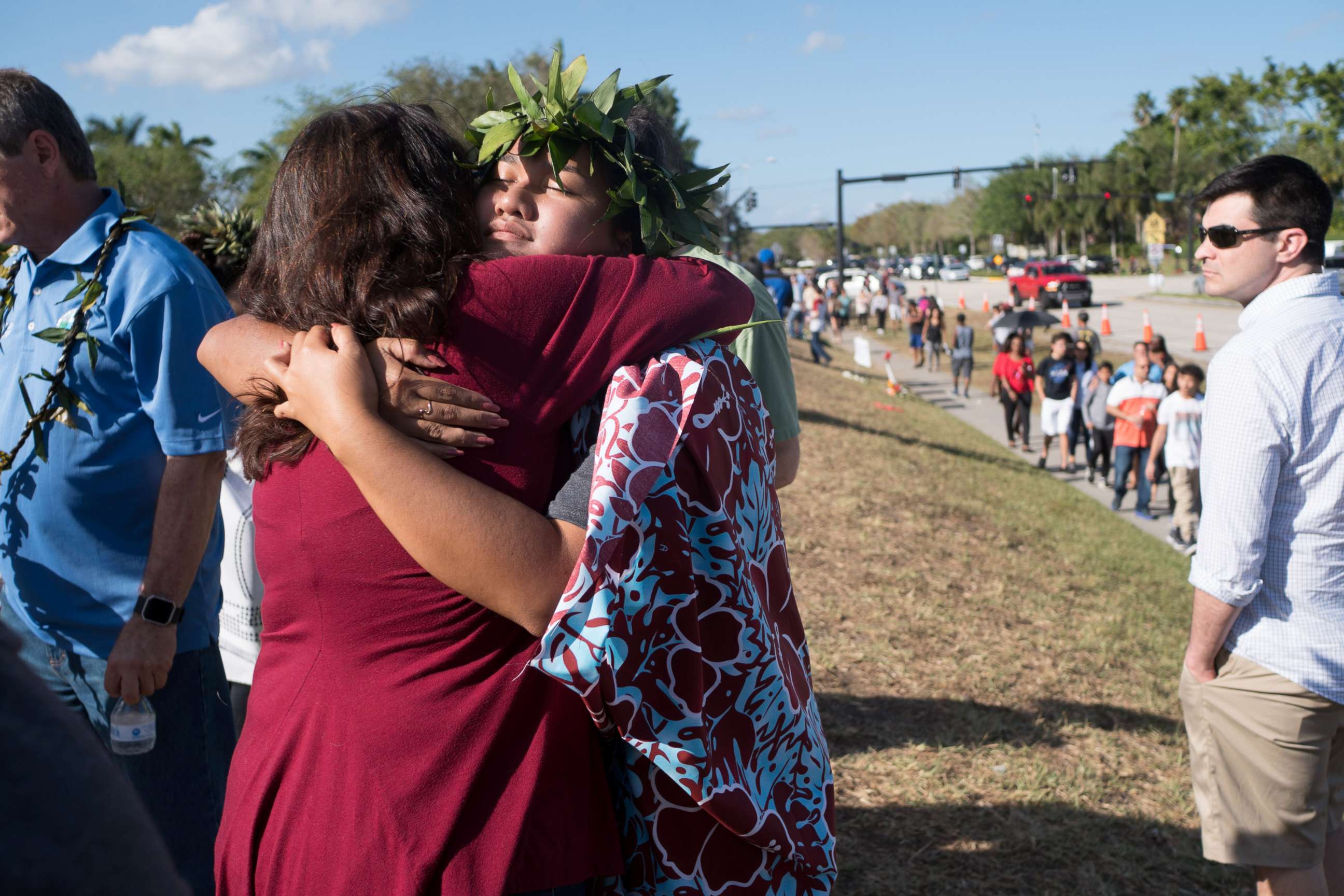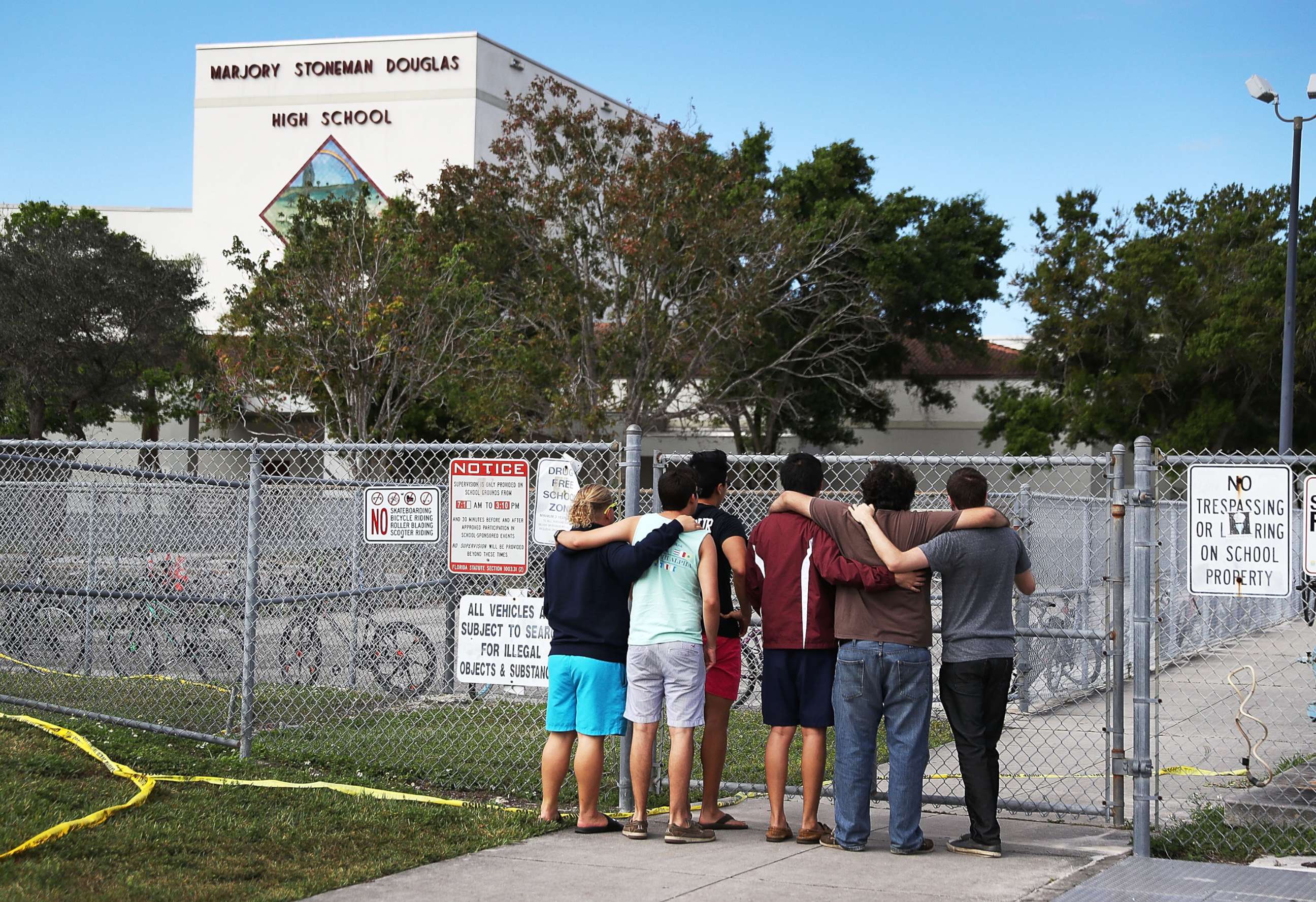 Stoneman Douglas senior Julien Decoste lost his best friend, Joaquin Oliver, in the shooting, and told ABC News on Tuesday that he hadn't decided if he would go to school on Wednesday.
Decoste, 18, said he just isn't ready, calling it "too emotionally tough" to see the building where Oliver was killed.
Decoste said his parents think he should go back "to show strength."
"I know Joaquin would want me to go to finish my high school year," he said. "But I'm not mentally ready yet."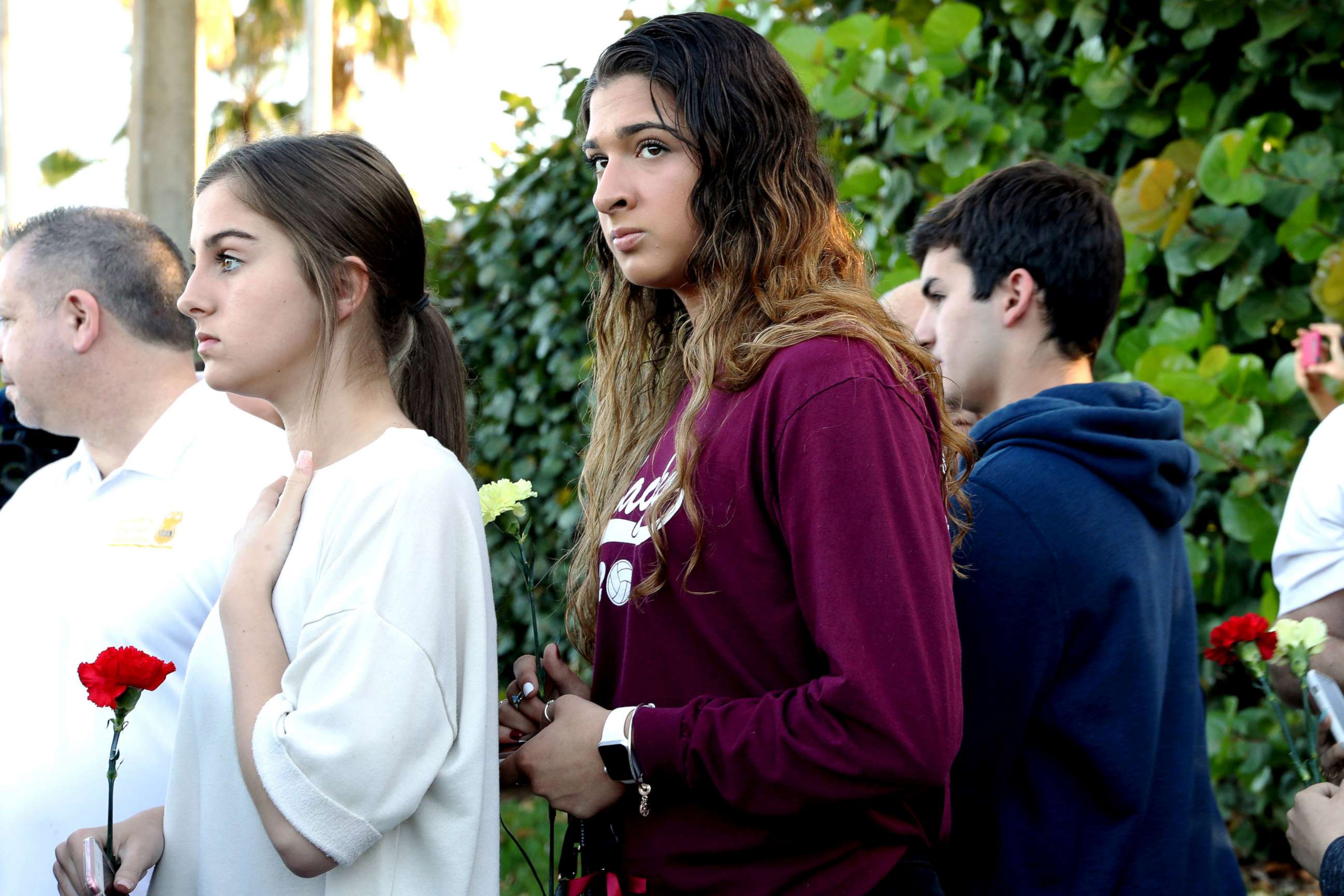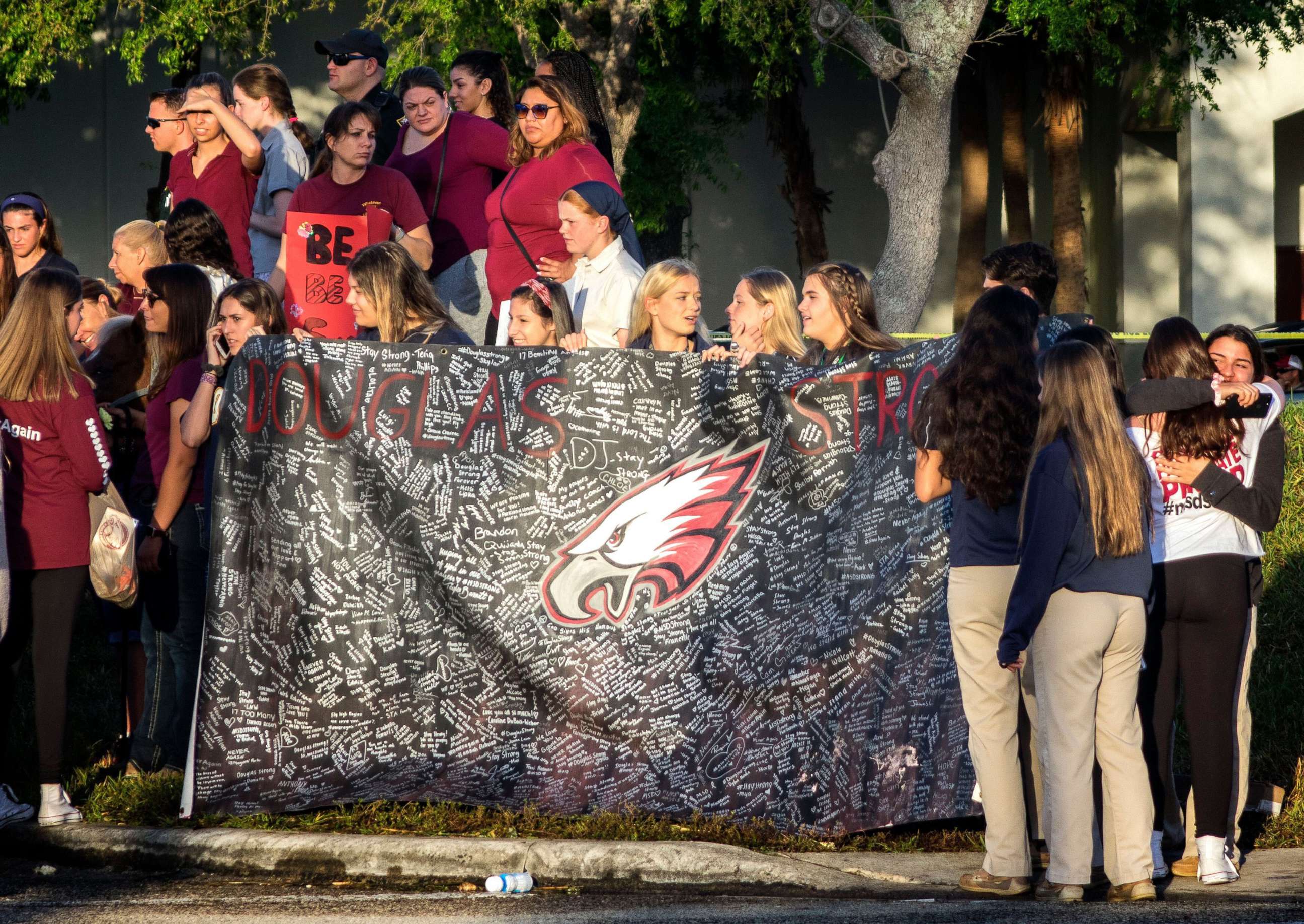 Student Carmen Lo, whose close friend Carmen Schentrup died in the shooting, told ABC News on Tuesday, "I'm actually happy to go back to school."
"I think it is in our best interests for us to come together to grieve," Lo said. "We're going back as a united school, ready to make change on behalf of the 17 lives and other schools across the country.
"The one fear I do have is having to come to terms with the fact that there will always be that empty desk because our friends are no longer alive," she said. "However, we want the world to know that we will not let this event break us and we will come back stronger. We will not tolerate inaction because students should not need to be afraid to attend school."
ABC News' Victor Oquendo, Stephanie Wash, Janet Weinstein and Scott Withers contributed to this report.