— -- When Jenna Porterfield first heard through Facebook that her husband of just two months was one of four people shot dead at a western Pennsylvania car wash early Sunday, she says she jumped in her car and raced to the scene, praying it wasn't true.
"Now, I'm planning my husband's funeral," she told ABC News on Monday.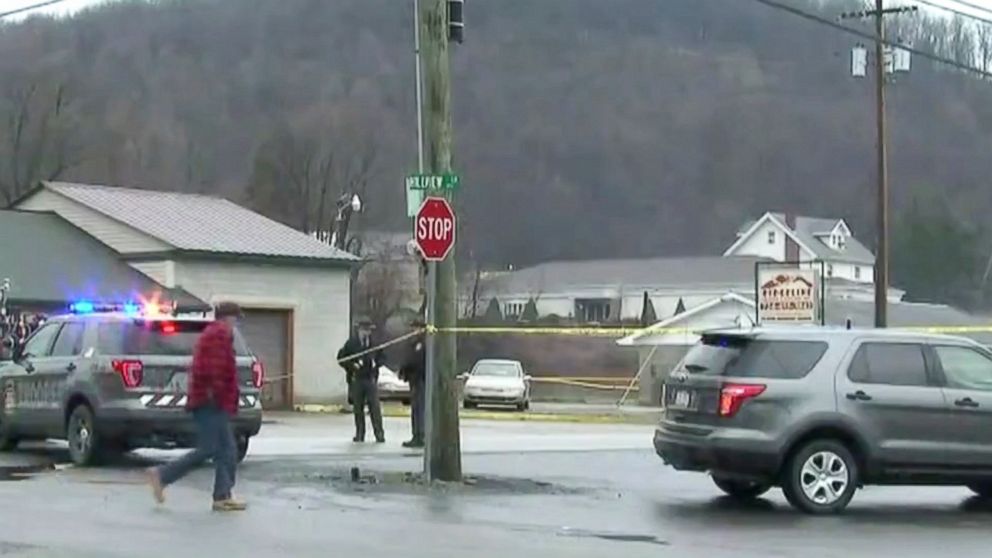 Porterfield, who is pregnant, said she is frustrated that authorities have released so few answers on the circumstances that led a gunman to ambush her husband, Bill Porterfield, and three of his friends at 2:52 a.m. Sunday at Ed's Car Wash in the Pennsylvania hills town of Melcroft, about 55 miles southeast of Pittsburgh.
The suspected gunman, Timothy Smith, 28, died late Sunday night at a hospital after hanging on for several hours with an apparent self-inflicted gunshot wound to the head, Fayette County District Attorney Richard Bower told ABC News on Monday.
He said the investigation is in its early stages, and that Pennsylvania State Police will attempt to piece together what prompted Smith's killing spree and what drew the victims and Smith to the Melcroft car wash Sunday morning.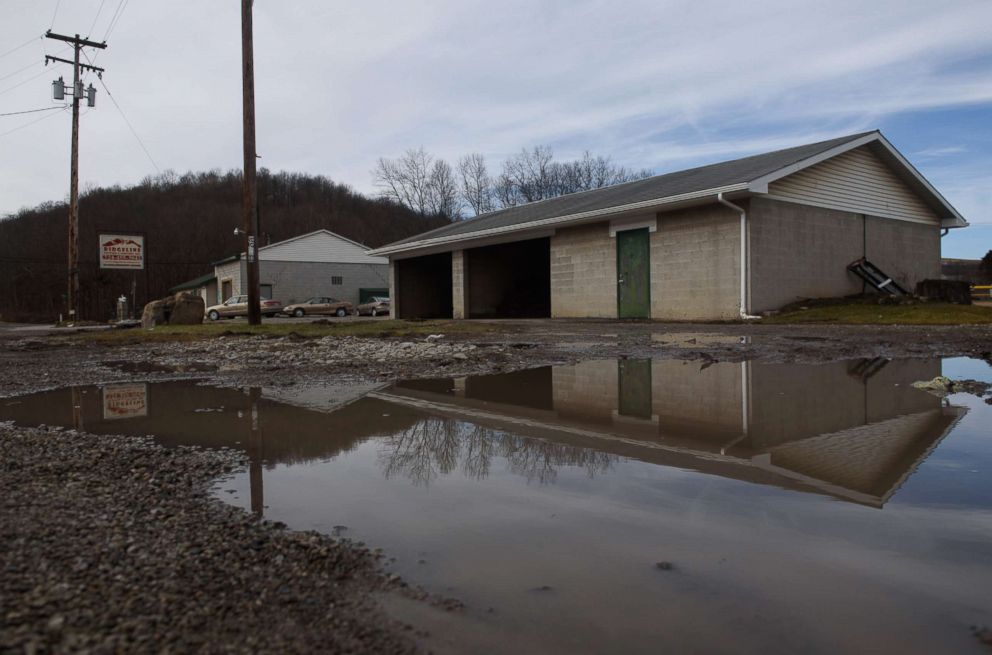 Sierra Kolarik said her sister, Chelsie Lou Cline, 25, was one of the people killed, and that Smith was her ex-boyfriend. In an interview with ABC station WTAE in Pittsburgh, she described Smith as having "a very obsessive personality."
Bower said Cline and Porterfield, 27, were the first two victims shot to death when they arrived together at the car wash. He said the other two victims, Courtney Sue Snyder, 23, and Seth William Cline, 21, were killed when Smith -- wearing a ballistic vest and wielding three guns, including an AR 15 assault rifle -- opened fire on them as soon as they drove up to the car wash in a pickup truck.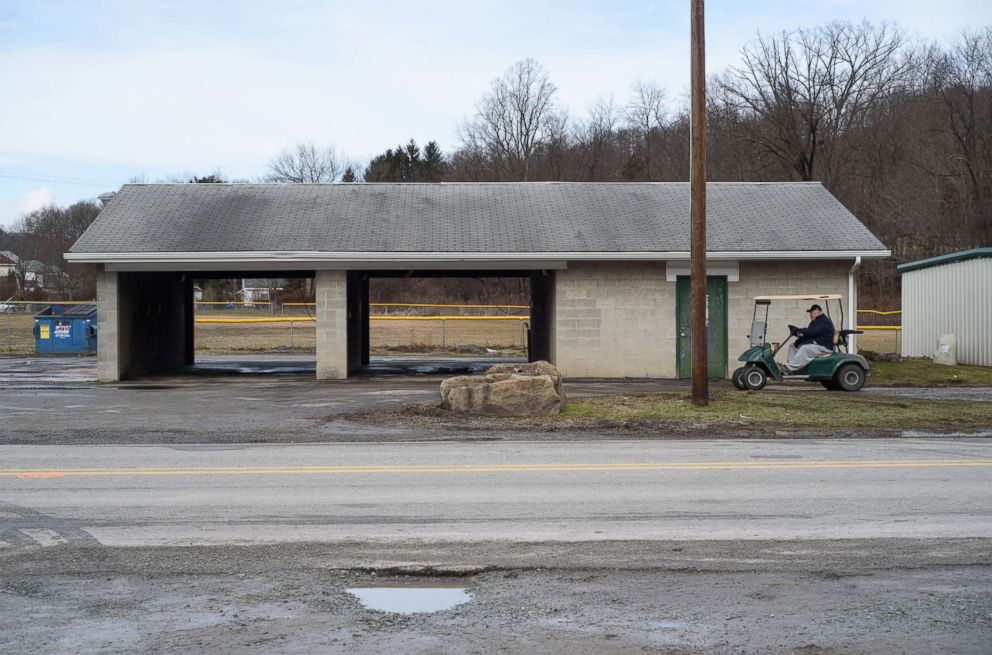 A woman sitting in the rear seat of the extended cab truck survived, suffering only minor cuts from shattered glass, Bower said. Police have not identified that woman.
Jenna Porterfield said she last spoke to her husband by phone just before midnight on Saturday, a few hours before he was killed.
"My husband was supposed to come home to me and he didn't. He didn't make it home," she said.
She said her husband and Chelsie Cline were friends, adding that she had heard "rumors and pure speculation" that they were having an affair.
"I confirmed that was false," she told ABC News, adding that she had gone to school with Cline. "My husband only talked about me and making our family work. He was perfect."
She said she and Bill Porterfield, a foreman for a tree trimming service, were married on Nov. 18 and were expecting their first child together in August.
"He was excited. He wanted it more than anything in the world," she said of the expectant baby.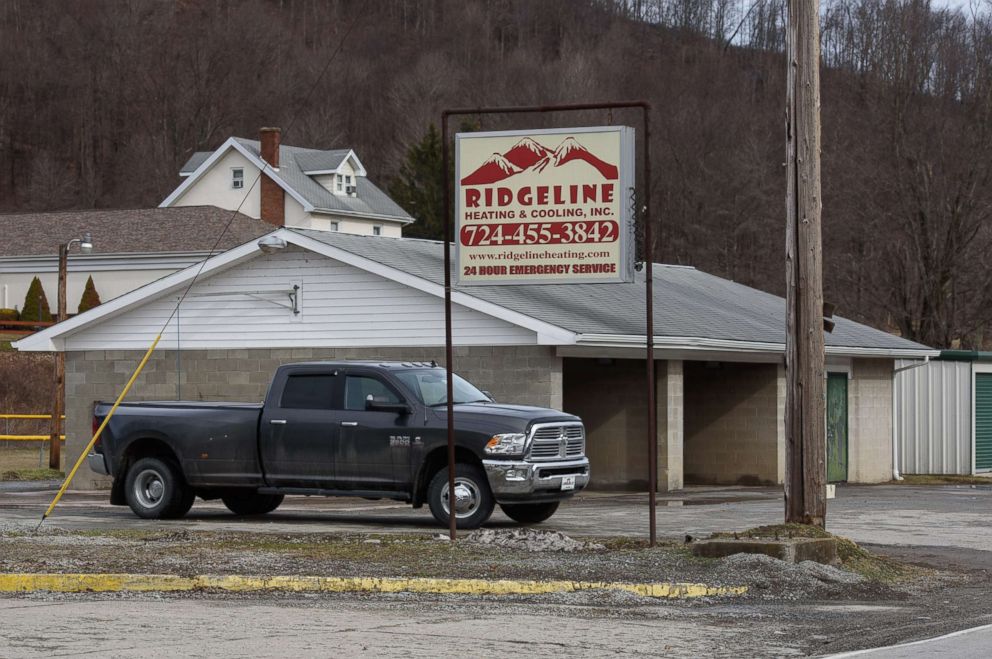 She said she knew Chelsie Cline had recently broken up with Smith, but added that neither she nor her husband had ever met Smith.
She said she had no idea why they all went to the car wash early Sunday.
"I question that myself," she said. "That was one of the reasons I was angry. They have surveillance cameras all around there. They should have some answers."
She said State Police have yet to speak to her and shed any light on why Smith targeted her husband and the others.
"It was definitely meant to be a massacre. That's what he (Smith) went there to do and that's what he did," Porterfield said.
"My husband was loved by everyone," she said. "I can't imagine anyone would want to hurt him. He was the kindest heart that you would ever meet."